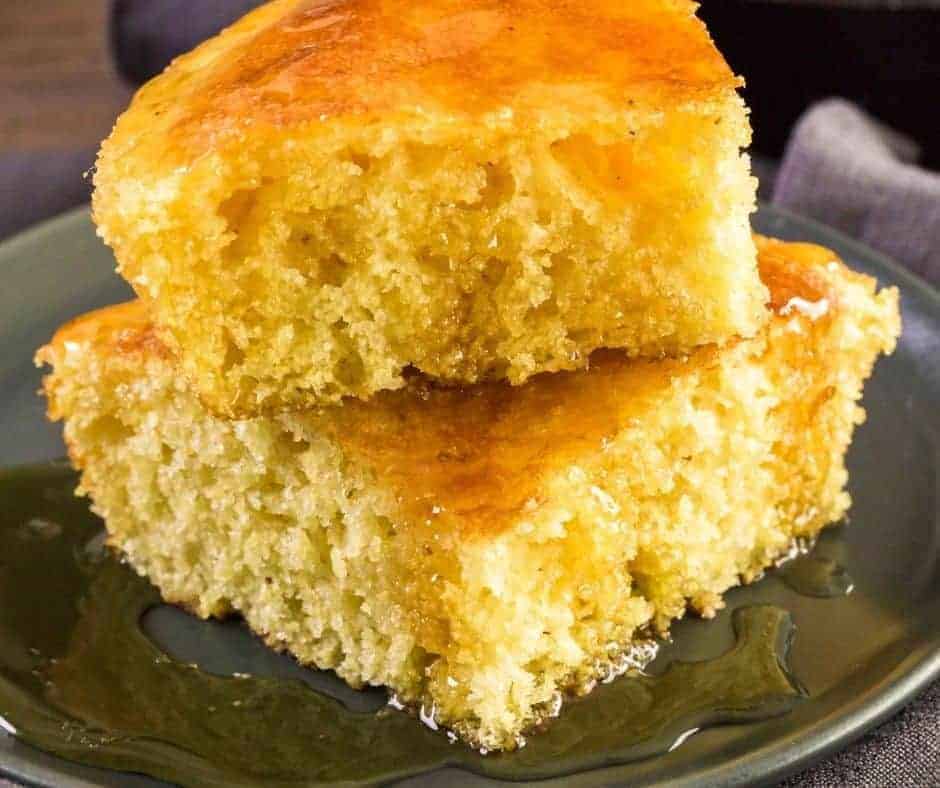 My kids love cornbread, they love it especially in the wintertime when I serve it with homemade soup. I love a great packaged cornbread, one of my favorites is Air Fryer Trader Joe's Cornbread.
I have been using Trader Joe's cornbread for years and years. My mother in law actually introduced me to it.
Her hint to me, many years ago,  was really to add either diced jalapenos or a couple of tablespoons of honey to the mix.
The surprising fact about Trader Joe's cornbread vs other brands —is that when you go to mix it, you notice that it has whole corn kernels right in the mix. It is really a dense cornbread, filled with lots and lots of flavor. Can you tell I am a huge fan? So, next time you are around Trader Joe's pick up a box, and I'm telling you it is a really good cornbread and you can fix it directly in your air fryer.
Air Fryer Trader Joe's Cornbread
Ingredients:
Box of Trader Joe's Cornbread
Ingredients listed on Box
Simple Directions:
Start by placing the mix into a large mixing bowl.

Add the ingredients called for on the box.

Mix well, then pour into a greased air fryer safe pan.

Place the pan into your air fryer basket for 20 minutes at 340 degrees F, air fryer setting.
After the time is done, use a toothpick and stick it in the middle of the cornbread if it comes out clean you are done, if not add a few more minutes to cook it fully. Never eat it raw.

Remove from the air fryer basket and let cool.

Plate, serve, and enjoy!

ITEMS USED IN THIS RECIPE, 
Disclosure: Some of the links below are affiliate links. At no cost to you, I will earn a commission if you click through and make a purchase.
Some Other Great Air Fryer Cornbread Recipes–
DON'T FORGET TO PIN,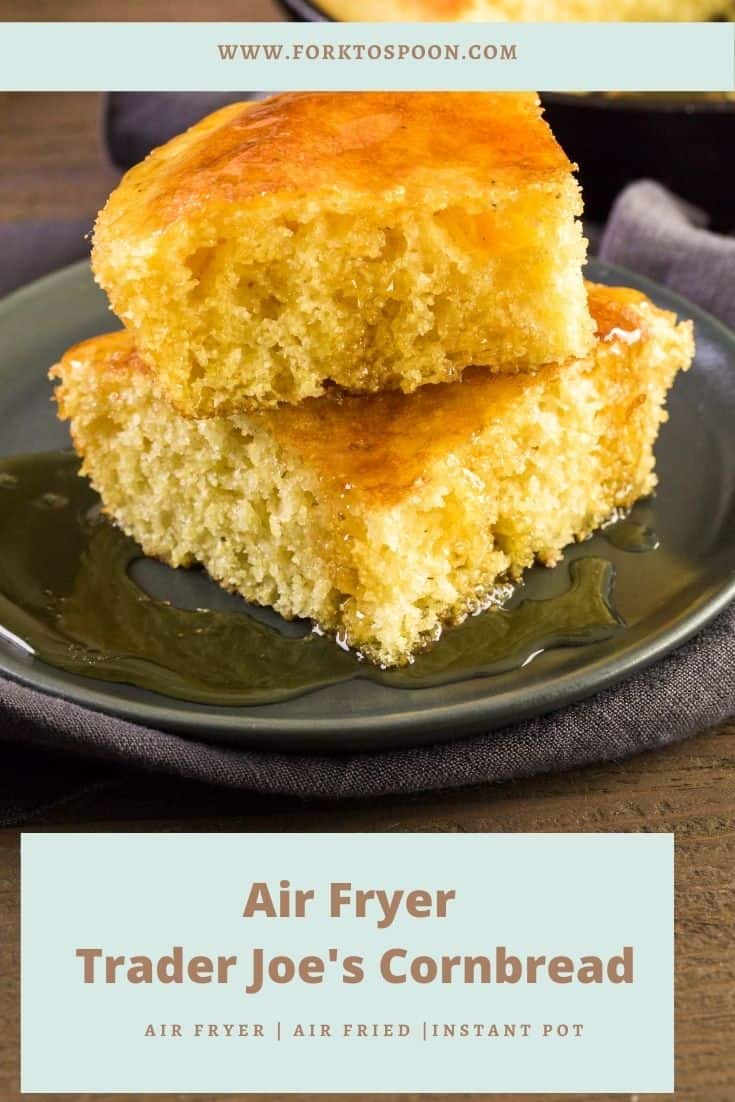 Print