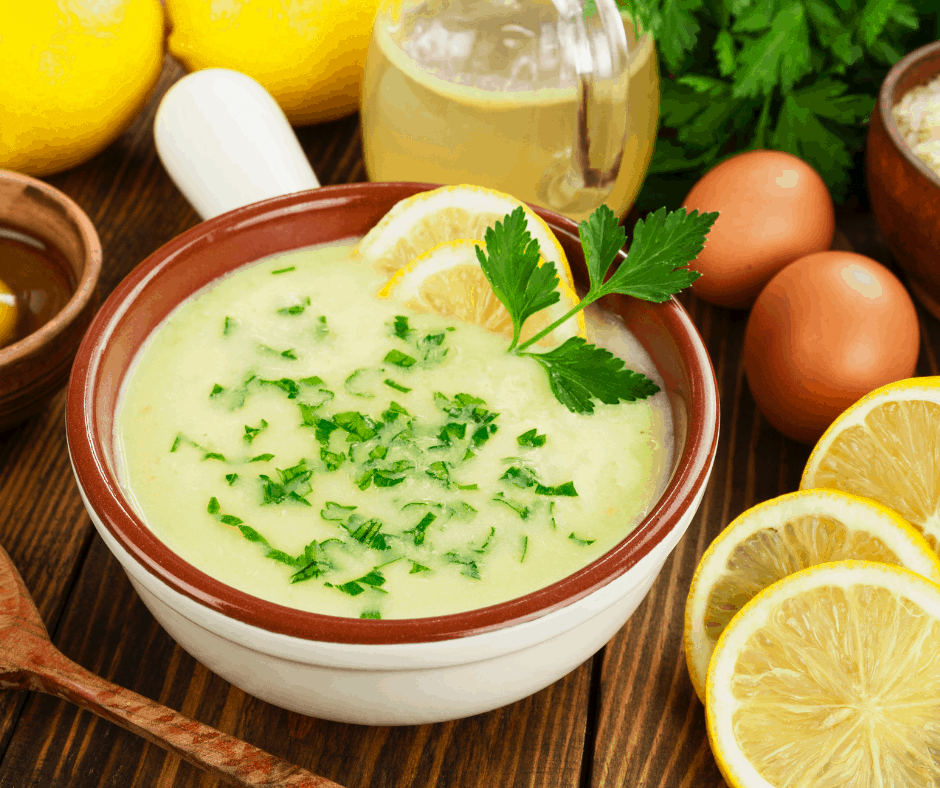 Soup is one of the best foods for you and your body. Whether it is winter and you are looking for a soup to help you warm up, or help you mend a cold. Soup is a healthy and easy meal to keep you and your family feed.
There are thousands and thousands of ways to make soup, there are so many different types of soups, that it would be impossible in your life to make them all. So, I have started to switch over my favorite classic soups to a soup that you can make in mere minutes in the Instant Pot (Pressure cooker, if you don't have an Instant Pot model).
Gone are the days of spending hours and hours of having a soup simmer on the stove, the pressure cooker has completely changed the dynamic of how we cook.  The Instant Pot, in my opinion, is perfect for soups, stews, and chilis.
Here are some ways to make the best soup, whether on the stove, using an Instant Pot, or slow cooker.
Saute' the vegetable first, on the Instant Pot control panel, there is a button called saute' this is a great start for any great soups. If you spend a few minutes cooking your vegetables you will have a deeper flavor. Most recipes have onions, garlic, celery, and carrots, and if you spend a few minutes cooking these, they will enhance the flavor of the finished dish.
Use spices, depending on what spices you and your family like, use those generously.
Check the stock/broth for the salt content.  As most soup recipes, have a chicken broth or stock that you will be adding, you may or may not want to add salt. So, check the ingredients on your stock/broth box, or can.
Nothing is so awesome on a cold winter night than a nice hot bowl of soup, stew or chili.
Here are some great ways to store soups, to keep them last longer, food safety is always an issue when you are storing food. One of the most common mistakes cooks make is to leave the soup overnight to cool down, unfortunately, at that point, the soup has been left out too long, and it may contain bacteria. The maximum time that soup should be left out is about two hours.
That does not mean that you should store it while it's hot. Storing hot foods in the refrigerator or freezer raises the chance, that you will be increasing the temperature of either the refrigerator or freezer.
Soup is the perfect make-ahead meal, as it last well in both the refrigerator and freezer. And You only need to take it out the night before, and you already have a super easy dinner the next night.
Remember if you are freezing soup, leave about an inch headroom, in the freezer safe plastic containers, as soup expands as it freezes.
As a mom, I love to provide my family with a warm nutritious meal, and I love that the Instant Pot, allows me to whip up a soup/stew or chili in a matter of minutes.
Below are my favorite Soup, Stew and Chili Recipes.
Broccoli and Cheddar Soup (Just like Panera's)
Olive Garden-Chicken and Gnocchi Soup (Copycat)
Kitchen Items Used: (Note: Affiliate links are included in this post)
J.A. Henckels 6-Inch High Carbon Stainless Steel Chef's Kitchen Knife
Stainless Steel Measuring Cups, 5 Piece Set
Hudson Essentials Stainless Steel Measuring Cups Set-6 Piece Stackable Set with Spout
Anchor Glass Measuring Set–This is one of the handiest tools in the Kitchen 
Italian Olive Wood Spatula (I LOVE THis for my IP)
Don't Forget To Pin: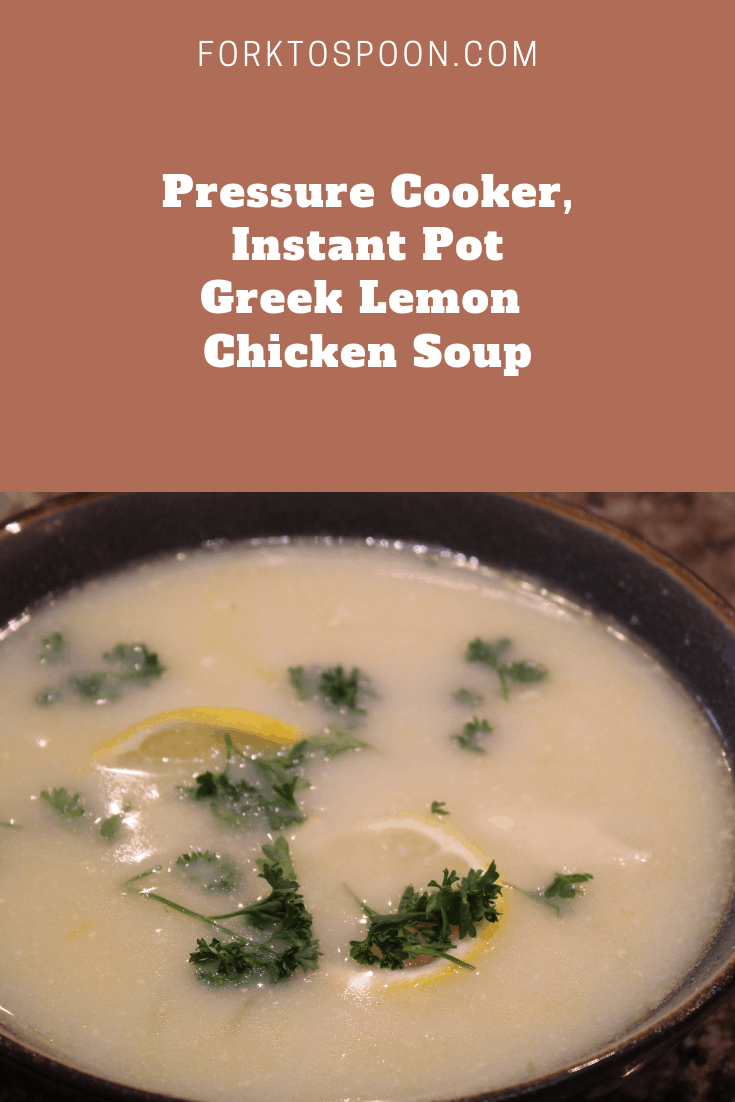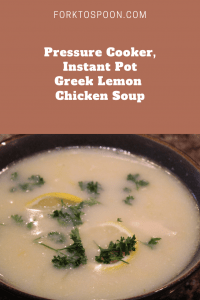 Pressure Cooker, Instant Pot, Greek Lemon Chicken Soup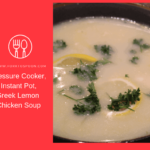 2 tablespoons

olive oil

2

chicken breasts (boneless breast of)–diced

1/2 cup

diced onion

2

stalks of celery, diced

2 tablespoons

minced garlic

4 cups

chicken broth or stock

1 teaspoon

salt

1/2 teaspoon

black pepper

2

bay leaves

1

large egg
Instructions
Start by placing one tablespoon of olive oil into your Instant Pot.

Then press the saute button, and let the oil heat up for about 30 seconds.

Dice your chicken into bite size pieces.

Then add them to the Instant Pot, being careful to keep on moving the chicken bites, so they don't stick to the pan.

Once the chicken is browned, remove and place aside (you will be adding it back later)

Then add your other tablespoon of olive oil into the Instant Pot, and place the diced celery and diced onions into the Instant Pot. Saute until they are tender, about 3 to 4 minutes, then add the minced garlic into the Instant Pot, and saute for about 30 seconds.

Return the chicken to the Instant Pot, along with the chicken broth (stock), salt pepper and bay leaves.

Place your lid on your Instant Pot, making sure that the vent is on the sealed position and set your manual high pressure for 20 minutes.

Let the Instant Pot, naturally release.
When the pressure is completely down and you can easily remove your lid, remove your lid, Mix the soup.

In a small bowl, beat the egg. This is important because if you mix the egg directly into the Instant Pot (hot liquid) you will end up with a scrambled egg.

You will be slowly adding one cup of the broth into the egg, but slowly and stir after about 1/4 cup. Once it's fully mixed with 1 cup of broth, slowly add it into the soup.

Mix well.
Ladle into bowls, and top with some diced parsley and lemon zest.