Instant Pot Chicken Broccoli and Rice — Do you love a hearty, healthy dish that is easy to assemble? The Instant Pot Chicken Broccoli and Rice recipe will do the trick! This one-pot meal is full of protein and nutrients.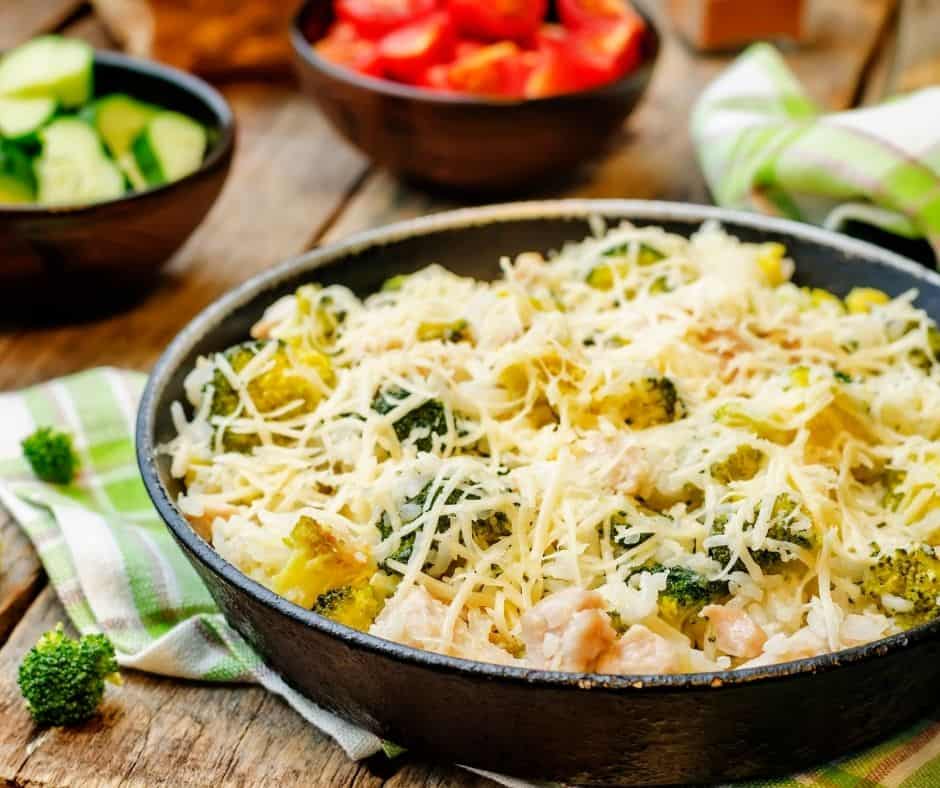 Do you love your Instant Pot but need a quick and easy recipe? This Instant Pot Chicken Broccoli Rice will be your new favorite meal. It's perfect for those busy weeknights when you want to get dinner on the table fast! Plus, it's healthier than takeout, so enjoy it without guilt!
I love a great and easy meal, and this one and this recipe are one of my ultimate favorites! It's kid-friendly, gluten-free, healthy, and delicious!
What else do you need?
Some of my other favorite Instant Pot Meals are INSTANT POT CRACK CHICKEN, INSTANT POT SALSA CHICKEN, INSTANT POT CHICKEN AND RICE, and NINJA FOODI CHICKEN PAD THAI.
Chicken Broccoli and Rice Instant Pot
We all know we should eat more vegetables, but sometimes it can be challenging. This casserole is a great way to get your required servings in and not feel missing out on anything! This dish is perfect for busy weeknights when you don't have time to cook an elaborate meal. Dumping everything into the Instant Pot is easy, and dinner will be ready in minutes!
Ingredients Needed For Instant Pot Chicken Broccoli and Rice
These ingredients combine to create a delicious and satisfying Instant Pot Chicken Broccoli and Rice meal.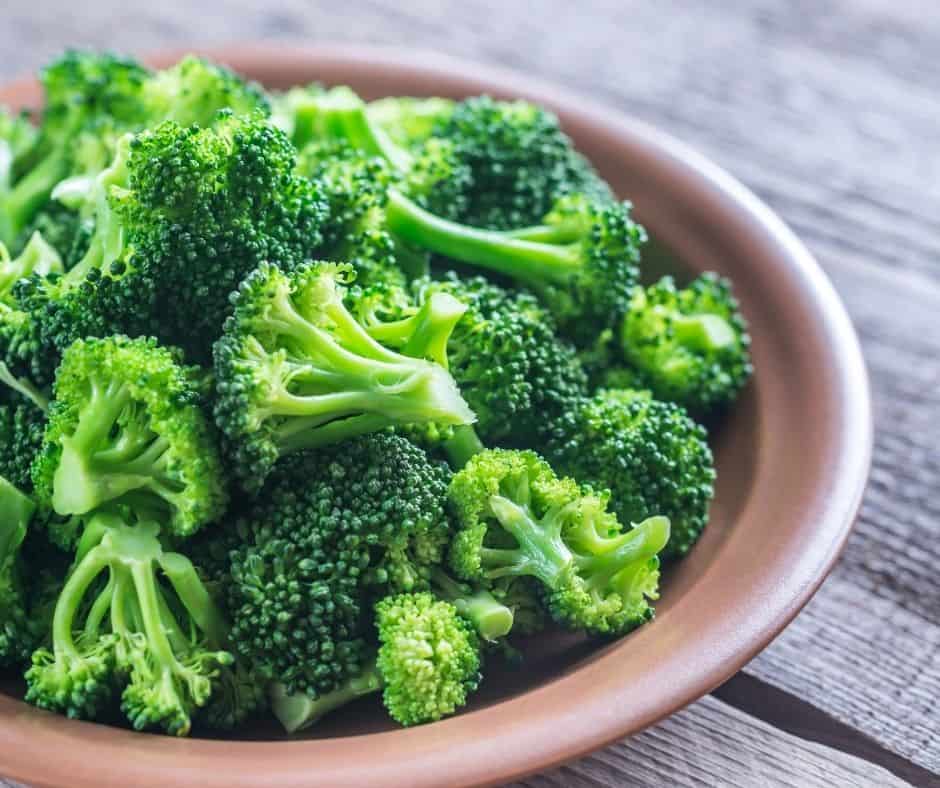 Remember the step-by-step directions and detailed ingredient list are below in the printable recipe card at the bottom of the post, as well as the nutritional information.
Butter: Butter adds richness and a creamy texture to the dish, enhancing its overall flavor.
Onions: Onions provide a savory and aromatic base for the dish, adding depth of flavor.
Boneless, Skinless Chicken Breast: Chicken breast is the main protein source and becomes tender and flavorful when cooked in the Instant Pot.
Garlic Salt: Garlic salt adds a savory and garlicky flavor to the chicken and rice mixture.
Onion Powder: Onion powder enhances the onion flavor in the dish, intensifying its taste.
Minced Garlic: Minced garlic contributes aromatic and savory notes to the recipe.
Rice: Rice is a staple ingredient that cooks perfectly in the Instant Pot, absorbing the flavorful broth.
Chicken Broth: Chicken broth serves as the cooking liquid, infusing the rice and chicken with delicious flavors.
Broccoli: Broccoli adds a vibrant green color, freshness, and a healthy crunch.
Shredded Cheddar Cheese: Shredded cheddar cheese is a delightful topping to add creaminess and cheesy goodness to the finished dish.
How To Make Instant Pot Chicken Broccoli and Rice
To make Instant Pot Chicken Broccoli and Rice, follow these step-by-step instructions: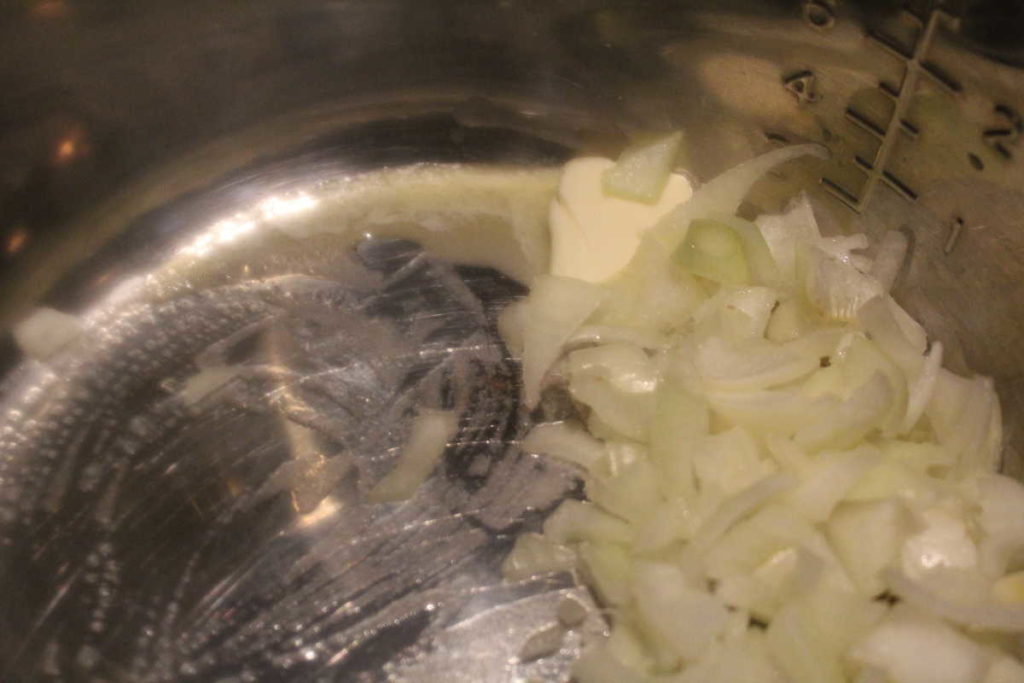 Sauté Vegetables: Sauté Onions: Turn on the "Sauté" function on your Instant Pot and melt the butter. Add diced onions and sauté for a few minutes until they become translucent.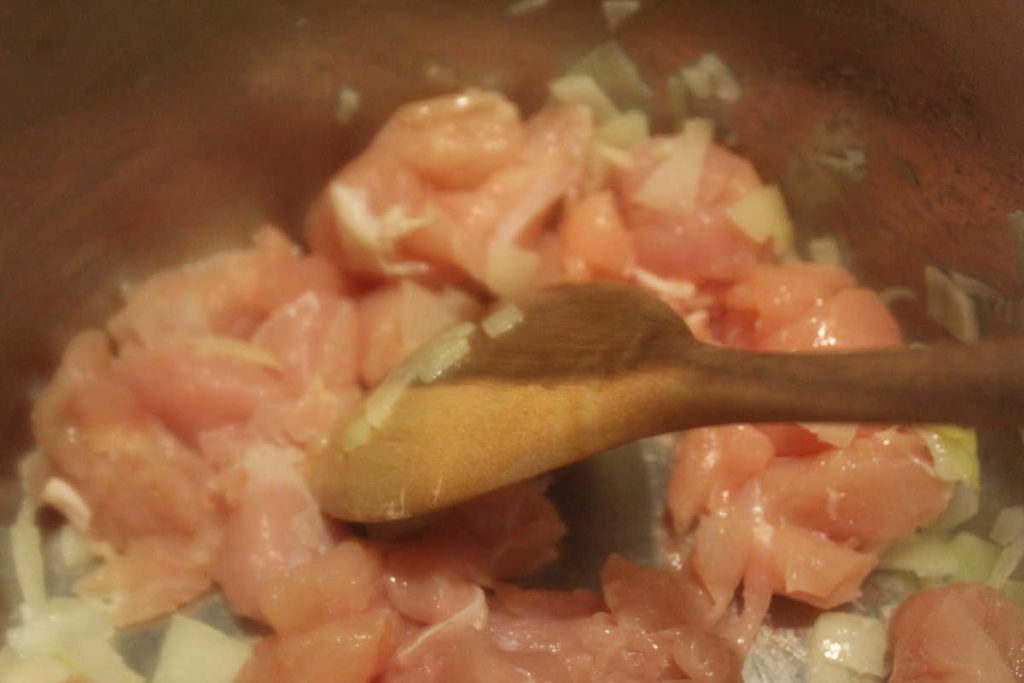 Brown Chicken: Add the bite-sized chicken pieces to the Instant Pot. Sprinkle with garlic salt and onion powder. Sauté until the chicken is lightly browned on all sides.
Add Minced Garlic: Stir in the minced garlic and cook for 30 seconds until fragrant.
Add Rice: Add the rice to the Instant Pot and stir to combine with the chicken and onions.
Pour in Chicken Broth: Pour the chicken broth into the pot and give everything a good stir to ensure the rice is evenly distributed.
Pressure Cook: Close the Instant Pot lid, set the vent to the "Sealing" position, and cancel the "Sauté" function. Select the "Manual" or "Pressure Cook" mode and set it to cook on high pressure for 6 minutes.
Natural Release: Once the cooking time is complete, allow for a natural pressure release for about 10 minutes. Then, carefully switch the vent to the "Venting" position to release any remaining pressure
Add Broccoli: Open the Instant Pot lid and add the broccoli florets. Close the lid again (without turning on the Instant Pot) and let the residual heat steam the broccoli for about 5-7 minutes or until it's tender but still vibrant green.
Serve: Open the Instant Pot lid, fluff the chicken, rice, and broccoli mixture with a fork. Taste and adjust the seasoning if needed. Serve the dish hot, garnished with shredded cheddar cheese.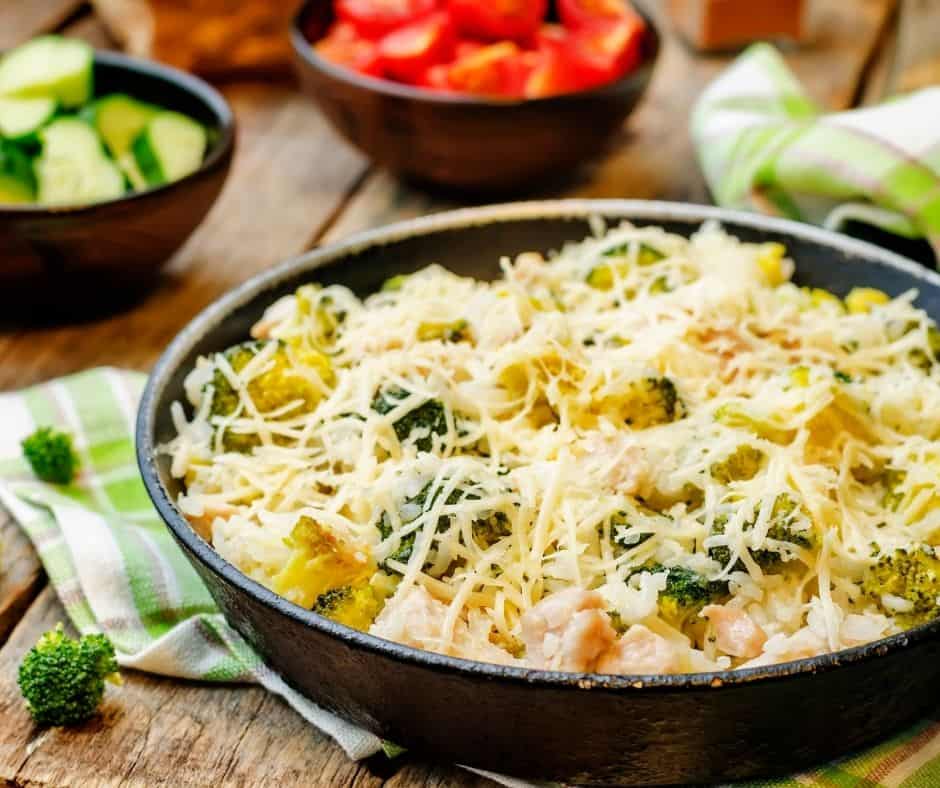 Pro Tips
Here are some pro tips to make the best Instant Pot Chicken Broccoli and Rice:
Use High-Quality Broth: Choose a good-quality chicken broth or stock, as it forms the base of the dish's flavor. You can also use homemade broth for a richer taste.
Sauté for Flavor: Sautéing the onions and browning the chicken before pressure cooking enhances the depth of flavor in the dish. Don't rush this step; let the chicken develop some color.
Rinse Rice: If you prefer less sticky rice, rinse it thoroughly under cold water before adding it to the Instant Pot. This helps remove excess starch and prevents clumping.
Proper Rice Measurement: Use the correct ratio of rice to liquid. In this recipe, 1.5 cups of rice to 3 cups of chicken broth is a good rule of thumb. Adjust slightly if needed based on the specific rice variety you use.
Layer Ingredients: When adding the broth and rice, ensure that they are evenly distributed and layered. This prevents the rice from sticking to the bottom of the Instant Pot.
Natural Release for Fluffy Rice: Allowing a natural pressure release for a few minutes after cooking keeps the rice fluffy and prevents it from becoming mushy.
Steam Broccoli: Add the broccoli after the pressure cooking is complete, and steam it using the residual heat. This ensures that the broccoli retains its bright green color and doesn't get overcooked.
Cheese Variation: While this recipe uses shredded cheddar cheese for topping, feel free to experiment with different cheese varieties like mozzarella, Monterey Jack, or Parmesan for added flavor.
Season to Taste: Taste the dish before serving and adjust the seasoning as needed. Add more salt, pepper, or other seasonings to suit your preferences.
Garnish Creatively: Customize your presentation by garnishing the dish with fresh herbs like chopped parsley, chives, or grated Parmesan cheese.
By following these pro tips, you'll create a delicious and well-balanced Instant Pot Chicken Broccoli and Rice that your family will love.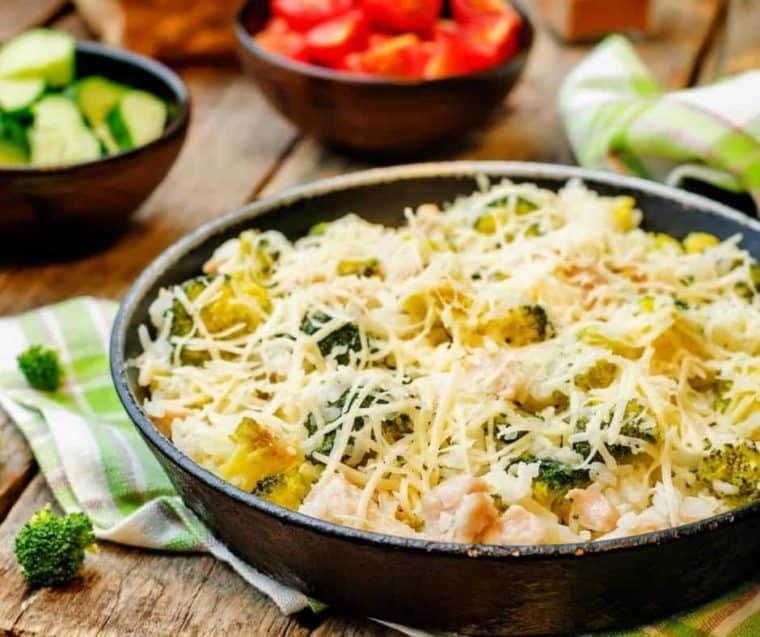 Can I Use Frozen Chicken? It's recommended to use thawed chicken for this recipe to ensure even cooking. Using frozen chicken may affect the cooking time and texture of the dish.
Can I Substitute Brown Rice? Yes, you can substitute brown rice for white rice, but keep in mind that brown rice generally requires a longer cooking time. Adjust the cooking time according to the brown rice package instructions.
Can I Add Other Vegetables? Absolutely! You can customize this dish by adding other vegetables like bell peppers, peas, or carrots. Just be mindful of the cooking times for your chosen veggies.
How Do I Prevent the Rice from Sticking to the Pot? Make sure to properly layer the ingredients, with rice and chicken evenly distributed. Also, ensure there are no rice grains stuck to the sides of the Instant Pot before cooking.
Can I Double the Recipe? You can double the recipe if your Instant Pot is large enough to accommodate the increased quantity. Keep the ingredient ratios the same for best results.
How Can I Make It Creamier? To make the dish creamier, you can stir in a little heavy cream, half-and-half, or a dollop of sour cream after cooking. This will add richness and creaminess to the dish.
Can I Use Different Cheese? Yes, you can use different types of cheese according to your preferences. Monterey Jack, Swiss, or Gouda can be great alternatives to cheddar for a unique flavor.
Can I Make It Spicier? If you prefer a spicy kick, you can add red pepper flakes, hot sauce, or diced jalapeños when sautéing the onions and chicken for some extra heat.
Can I Use Chicken Thighs Instead of Chicken Breast? Yes, you can use boneless, skinless chicken thighs instead of chicken breast for a slightly different flavor and texture.
How Do I Store Leftovers? Store any leftovers in an airtight container in the refrigerator for up to 3-4 days. Reheat in the microwave or on the stovetop with a little extra chicken broth to maintain moisture.
More Instant Pot Recipes
Don't Forget To Pin!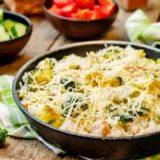 Instant Pot Chicken Broccoli and Rice
Description
Instant Pot Chicken Broccoli and Rice — Do you love a hearty, healthy dish that is easy to put together? The Instant Pot Chicken Broccoli and Rice recipe will do the trick! This one-pot meal is full of protein and nutrients.
Ingredients
2

tablespoons

butter

1

onion

,

peeled and diced

2

pounds

chicken

,

boneless and skinless chicken breast, cut up

1

teaspoon

garlic salt

1

teaspoon

onion powder

1

teaspoon

minced garlic

,

more if you like garlic

1 1/3

cup

rice

,

long grain

1 1/3

cup

chicken broth

1

cup

steamed broccoli

,

already cooked

1 1/2

cup

of shredded cheddar cheese
Instructions
Start by pressing the saute 'button on your Instant Pot, then add the butter, saute' the butter, until it's melted, then add the onions and chicken and saute' until the onions are translucent (about 4-5 minutes)

Then add the rice, chicken broth, spices, garlic and mix well.

Then add your lid, make sure that the vent is sealed.

Set the manual high pressure for 5 minutes. When the timer beeps, do a quick release.

Then add the previously steamed broccoli (look for it in the produce department in a steamer bag, you can just place it in the microwave)

Mix it in, then add the cheese, continue to stir until all of the ingredients are mixed well.

Plate, serve, and enjoy!
Equipment
Instant Pot Pressure Cooker,

or Ninja Foodi Pressure Cooker
Nutrition
Serving:
1
Serving
Calories:
352
kcal
Carbohydrates:
35
g
Protein:
17
g
Fat:
15
g
Saturated Fat:
6
g
Polyunsaturated Fat:
3
g
Monounsaturated Fat:
6
g
Trans Fat:
0.2
g
Cholesterol:
66
mg
Sodium:
665
mg
Potassium:
227
mg
Fiber:
1
g
Sugar:
1
g
Vitamin A:
220
IU
Vitamin C:
3
mg
Calcium:
29
mg
Iron:
1
mg