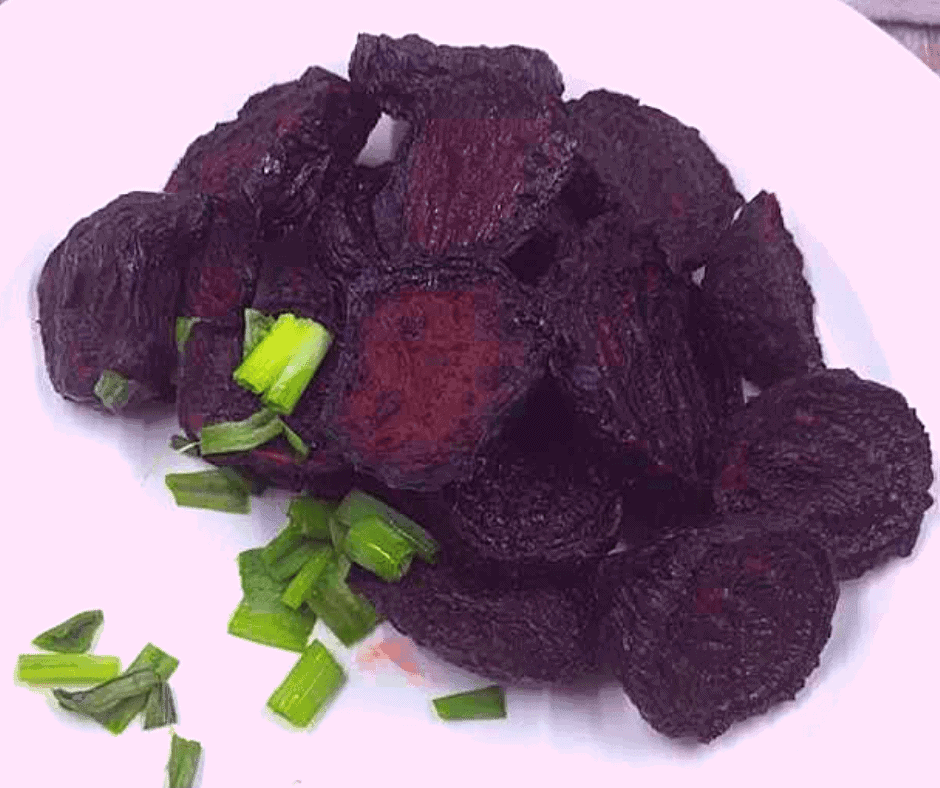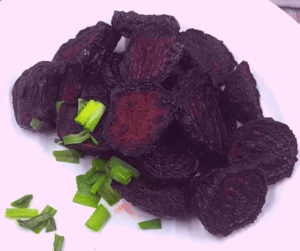 This was a really easy recipe, but the end result was a beet dish with lots of flavors.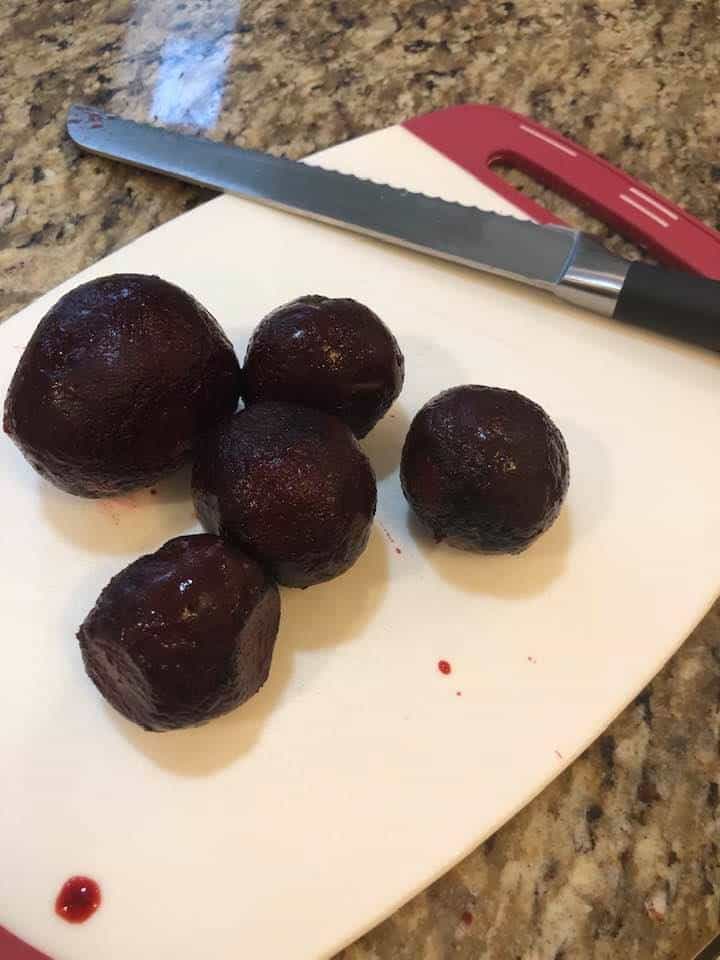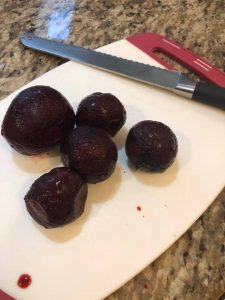 Start by cutting the ends off the beets, tan then slice them into 1-inch pieces.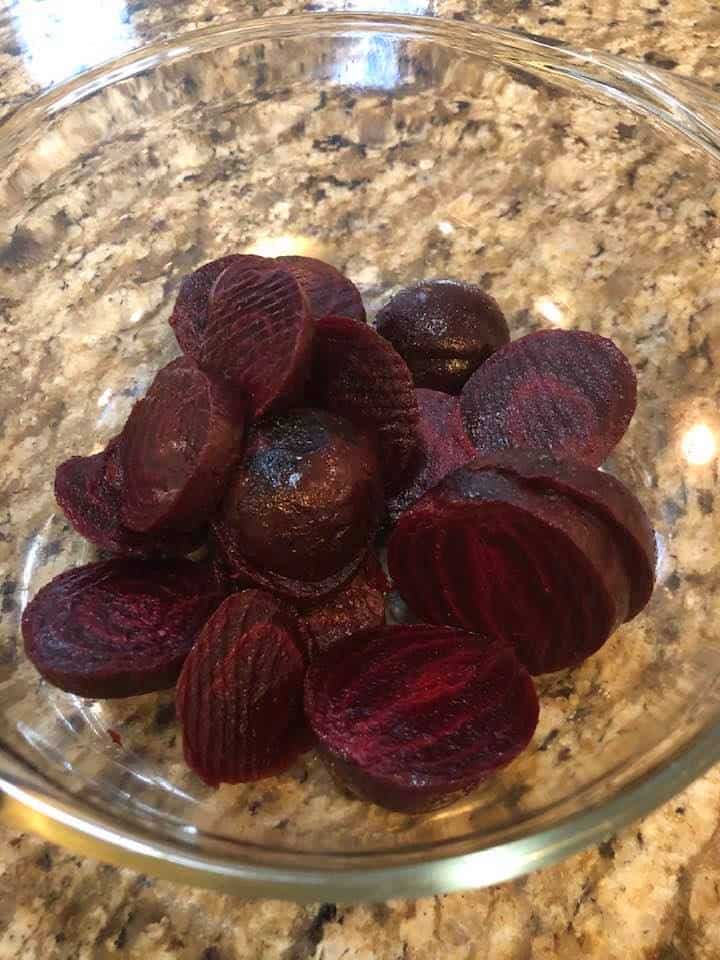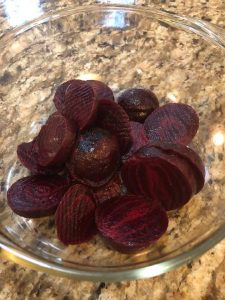 As you cut, them place them into a bowl.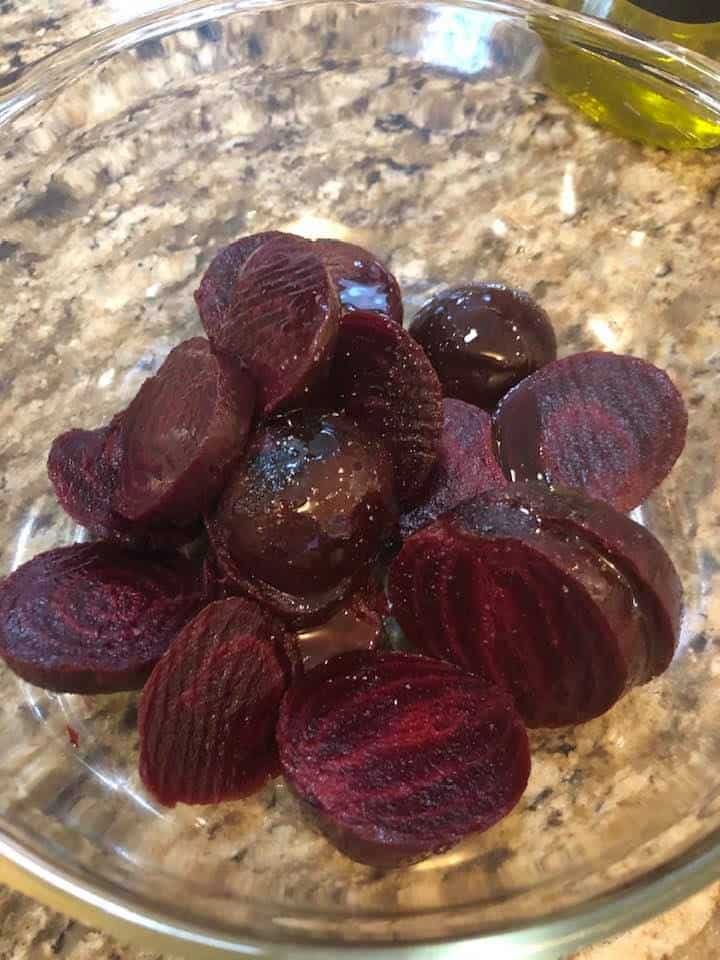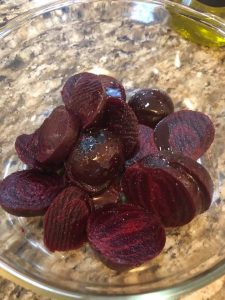 Add 2-3 tablespoons of olive oil into the bowl, and 1 teaspoon of salt and 1/2 teaspoon of black pepper.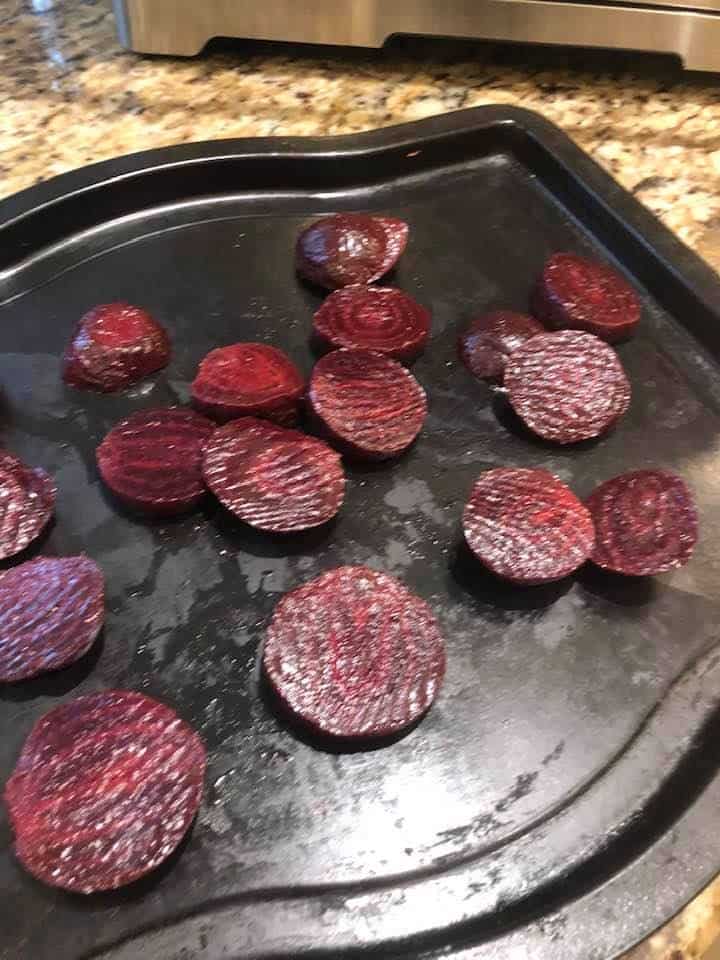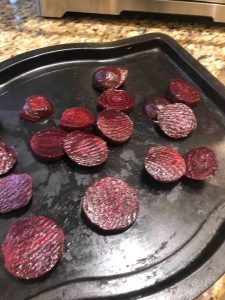 Set in the air fryer tray or basket, and set the temperature to 400 degrees F for 6 minutes, after 3 minutes, flip the beets.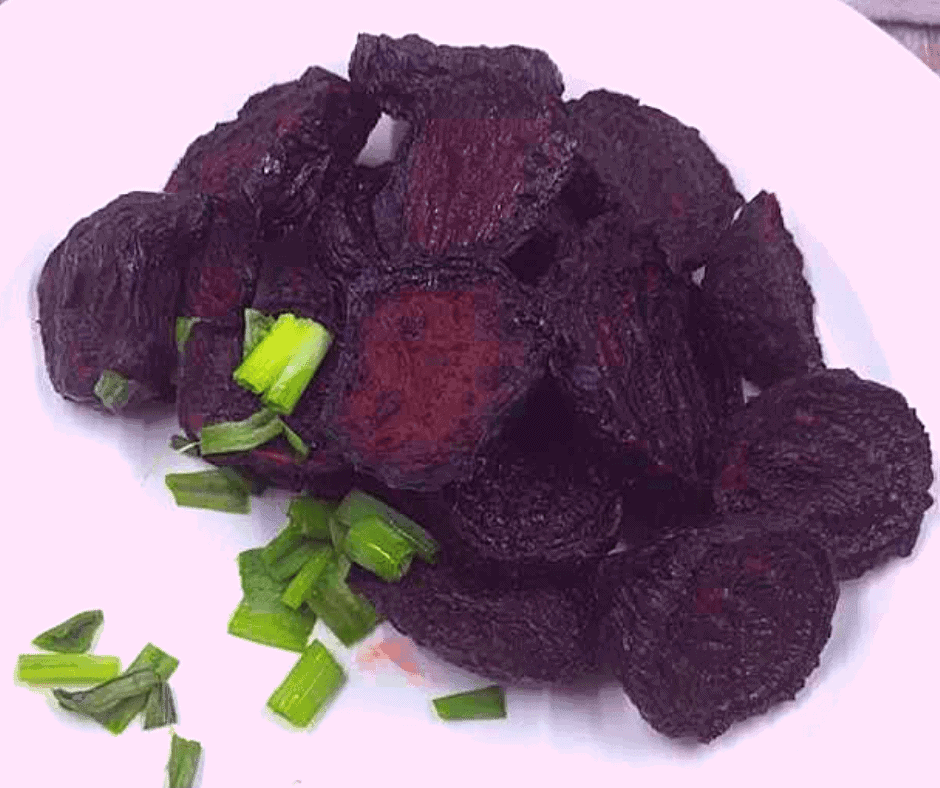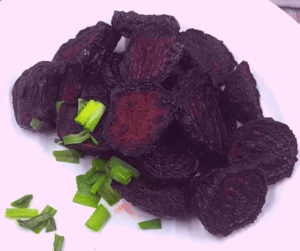 Plate, serve and enjoy!