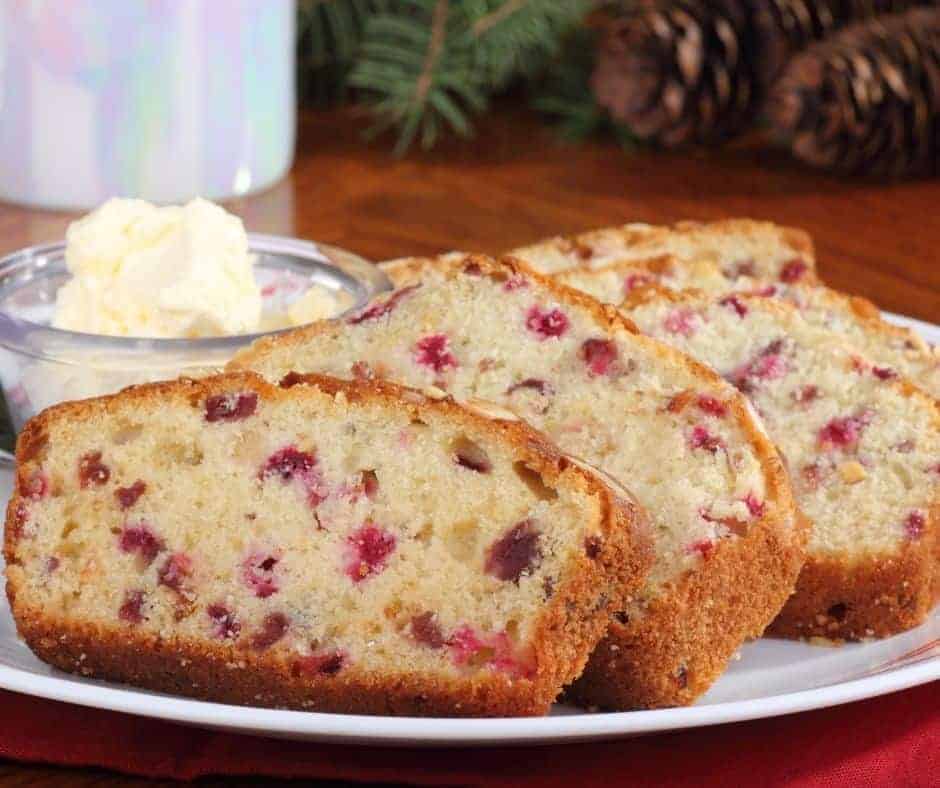 There is nothing I like more than a slice of Air Fryer Cranberry Bread With Orange Glaze pair a slice with a cup of hot coffee. You have my ideal breakfast, especially as the fall starts.
At the end of the year, I always stockpile many cranberries because I love cranberries, and they are very hard to find out of the fall season, or at least where I live.
Is there anything better than a slice of warm cranberry bread with a smear of butter on top? And best yet, with the Air Fryer, you can literally have this from start to finish in about half the time of ordinary bake time. Amazing!
Looking for even more Air Fryer Quick Bread Recipes? Some of my favorites are AIR FRYER BANANA WALNUT POUND CAKE, AIR FRYER BANANA BREAD, AIR FRYER APPLE CRANBERRY BREAD, and AIR FRYER BANANA BREAD MUG CAKE.
What is Cranberry Bread?
Cranberry is a very popular quick bread in November and December. Made with fresh or dried cranberries, it's a great holiday staple.
If you are not familiar with quick breads, they are simply an easy way to make a homemade loaf of bread using baking powder instead of yeast. This means that they cook up in about half the time of a real loaf of bread. Hence the name quick bread.
Cranberry bread is different from banana bread, except the primary flavor tasted throughout the bread is cranberries.
Ingredients In Air Fryer Cranberry Bread With Orange Glaze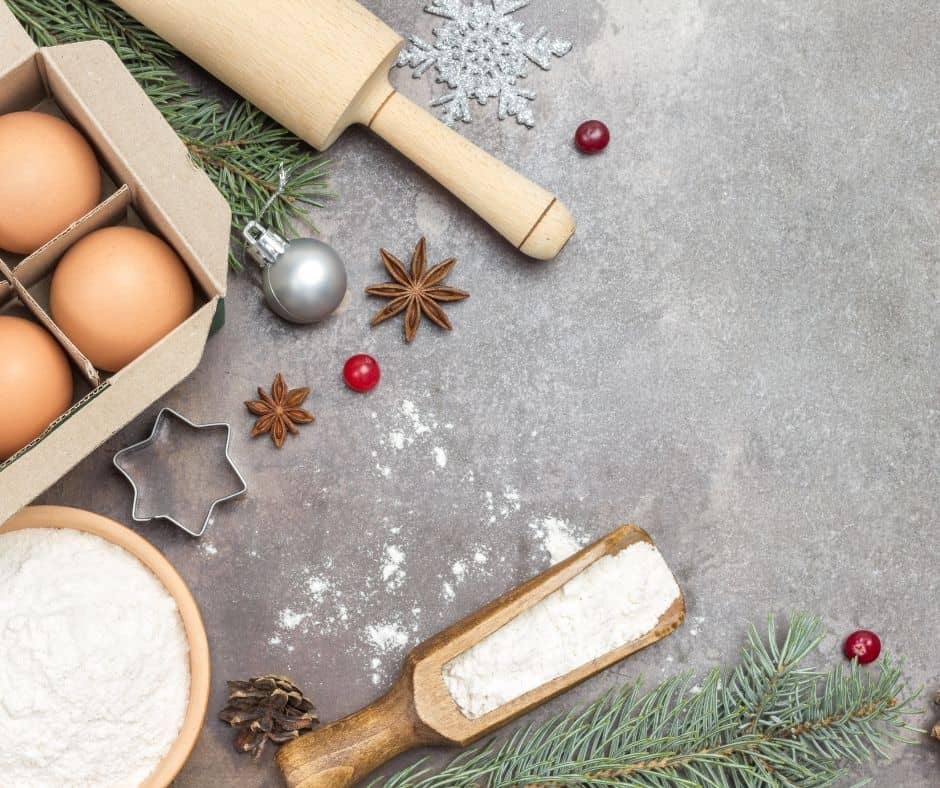 C

ranberries
Granulated Sugar
Vegetable oil

M

ilk

Pure

vanilla extract

E

ggs
All-purpose flour
Baking powder
Powdered Sugar
Orange Zest
Orange Juice
How To Make Air Fryer Cranberry Bread With Orange Glaze: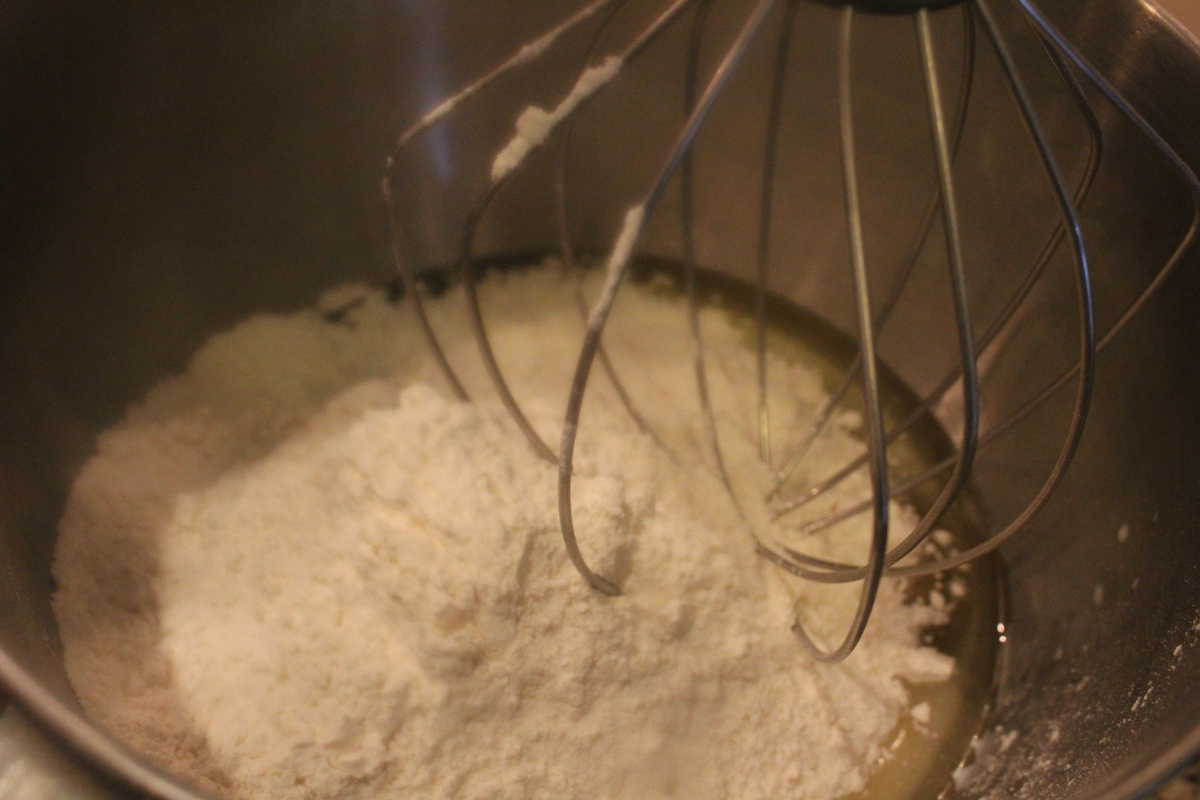 Add all of the ingredients, except for the cranberries, and mix well.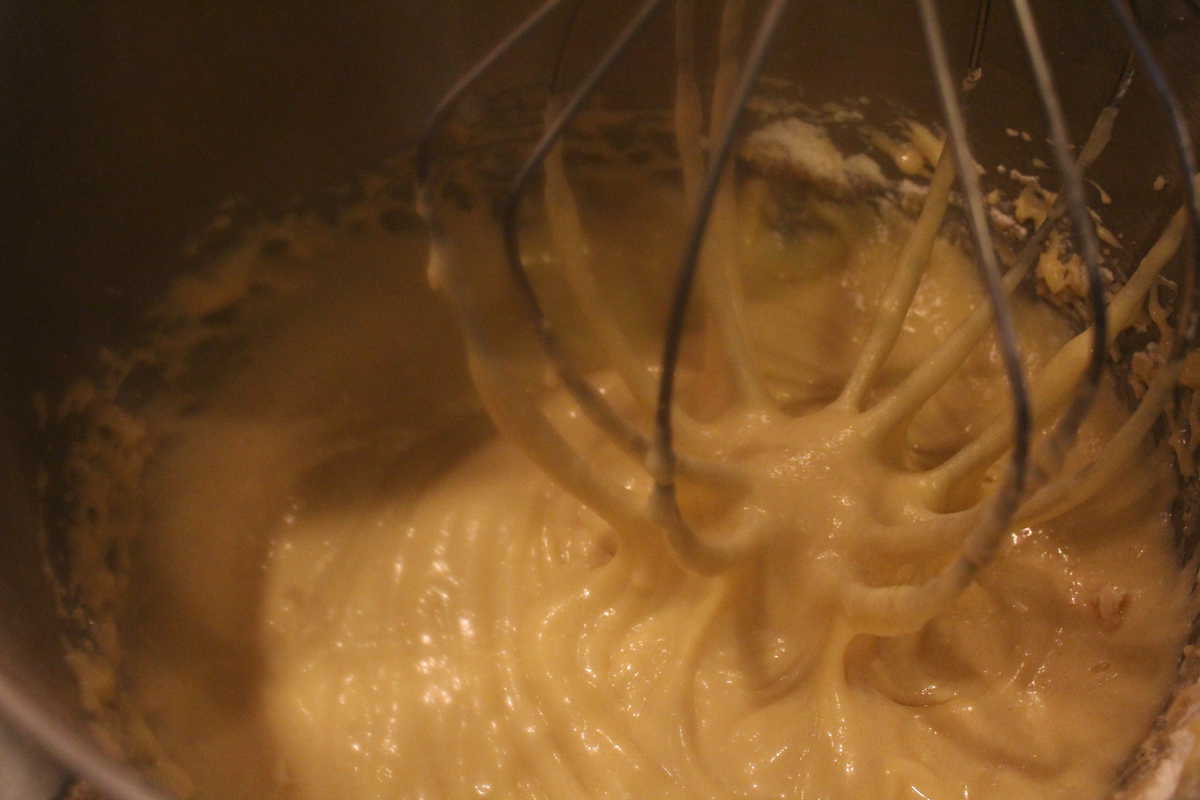 Mix the batter all together, scraping down the sides.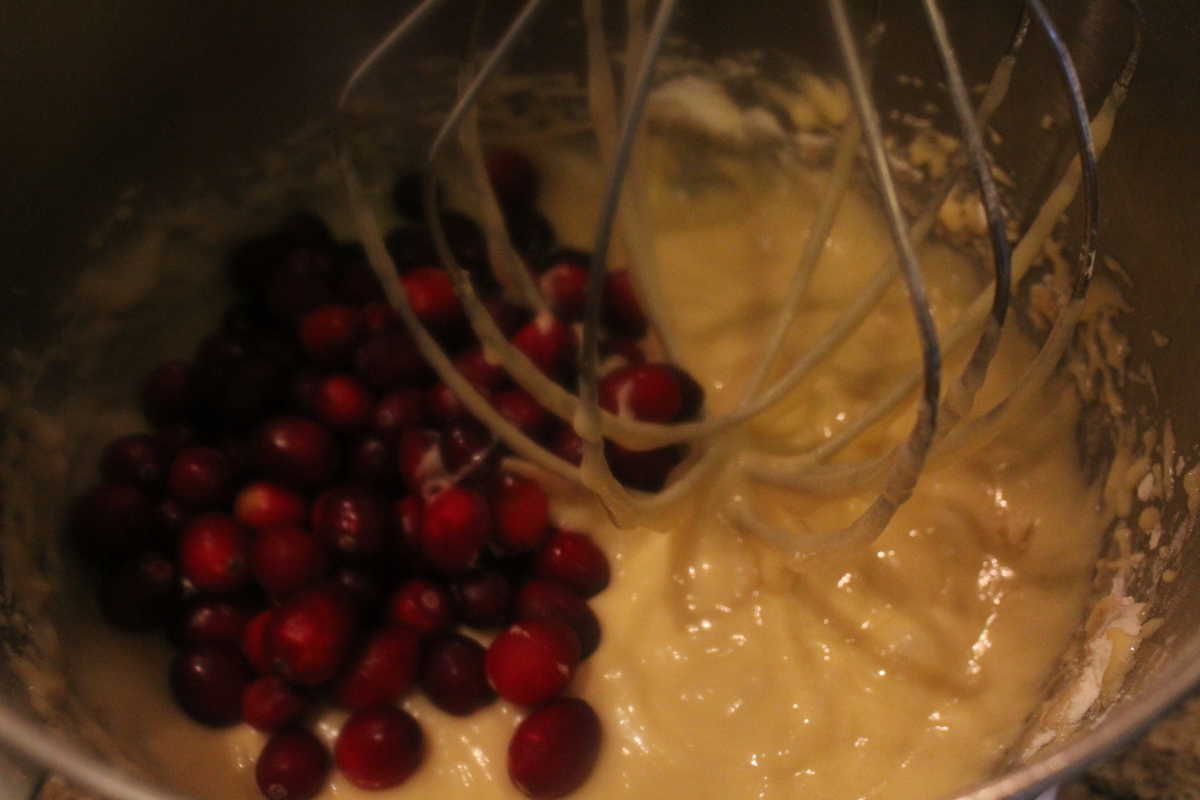 Then add the cranberries and mix them in, gently. Transfer to an air fryer-safe pan.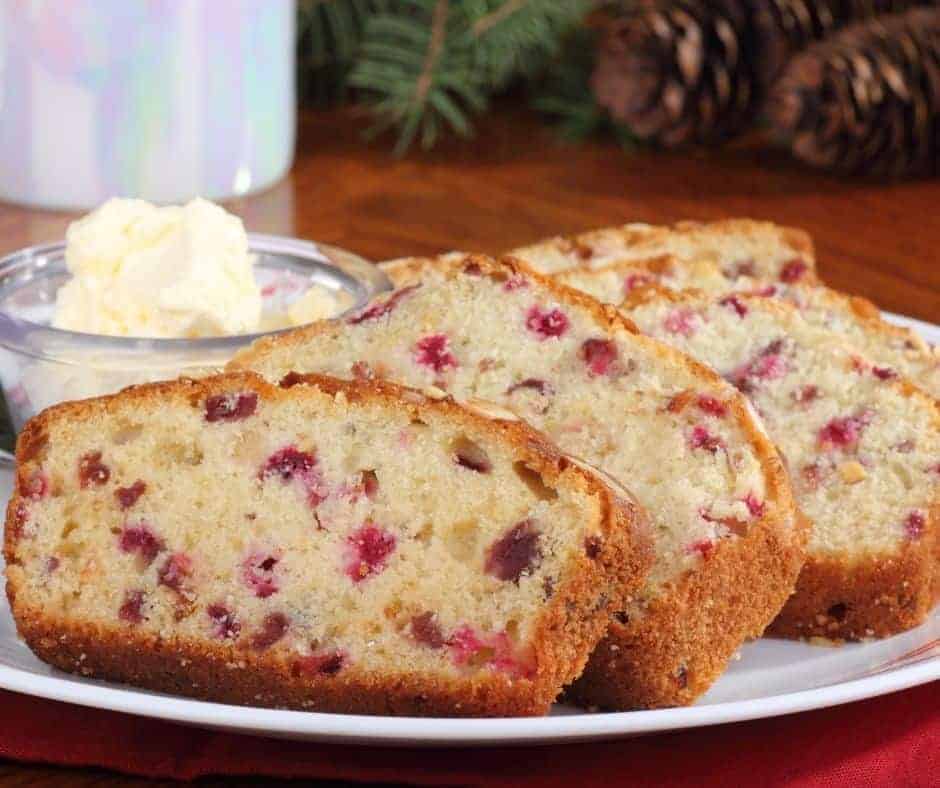 How To Store Cranberry Bread
If you want to make this ahead of time, it will store at room temperature covered for 2 to 3 days. After that put the Air Fryer Cranberry Bread With Orange Glaze into the refrigerator, where it will last for about a week.
How To Freeze Cranberry Bread
If you want to make this bread ahead of time, that is a great timesaver. Here are some hints.
Let the cranberry bread completely cool.
Wrap the loaf with saran wrap or foil.
The frozen cranberry bread will last between 1 to 2 months.
You can either let the cranberry bread thaw at room temperature or thaw in the refrigerator.
Can you use dried cranberries if you can not find fresh cranberries?
Yes, the trick to rehydrate them, soak the dried cranberries into the milk from the recipe for about 20 minutes before making the bread.
Can you use frozen cranberries?
Yes, but add them frozen. Otherwise, the Air Fryer Cranberry Bread With Orange Glaze will become too watery.
Other Air Fryer Quick Breads
Helpful Tools To Make Cranberry Bread In the Air Freyr (affiliate links included)
Don't Forget to Pin-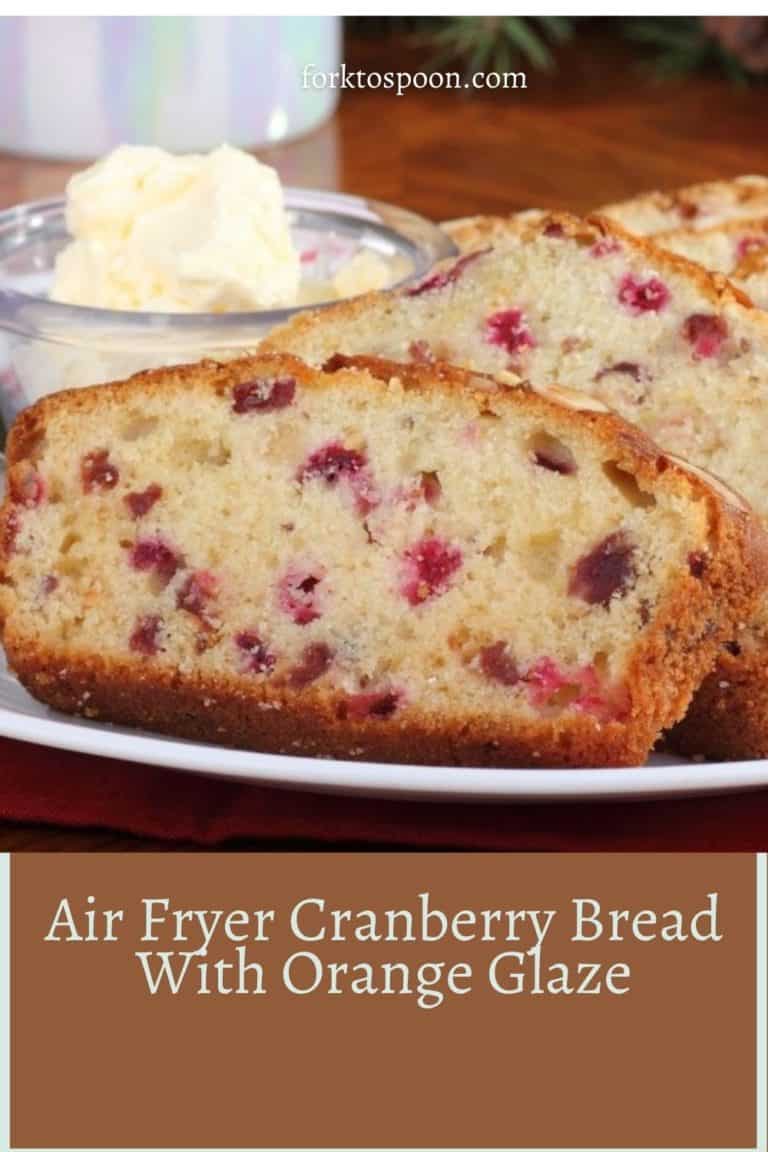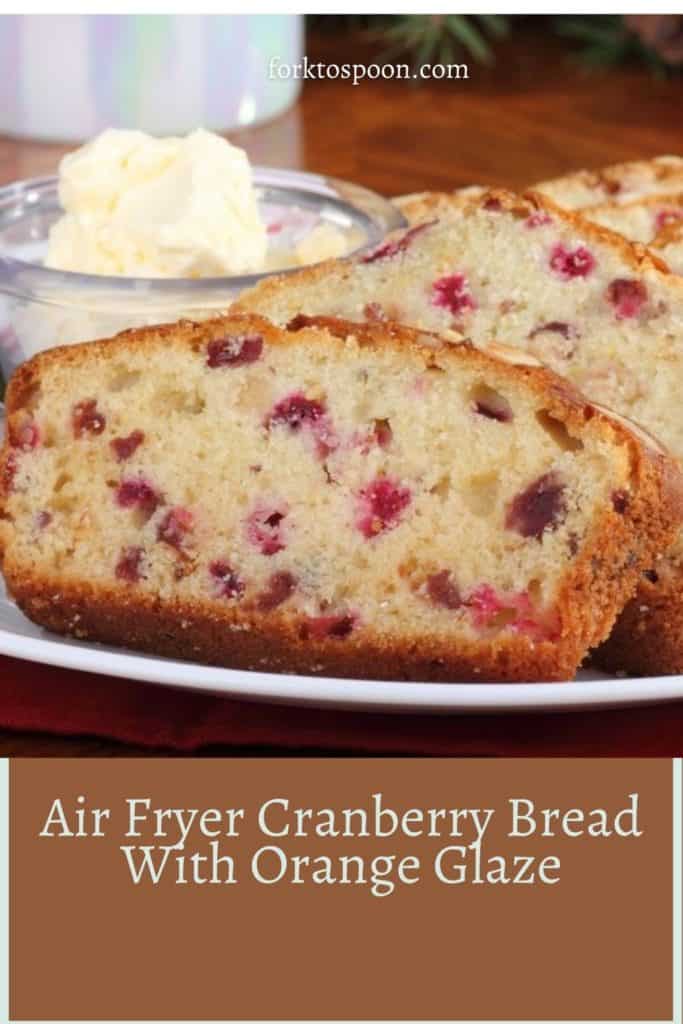 Yield: 8 Servings
Air Fryer Cranberry Bread With Orange Glaze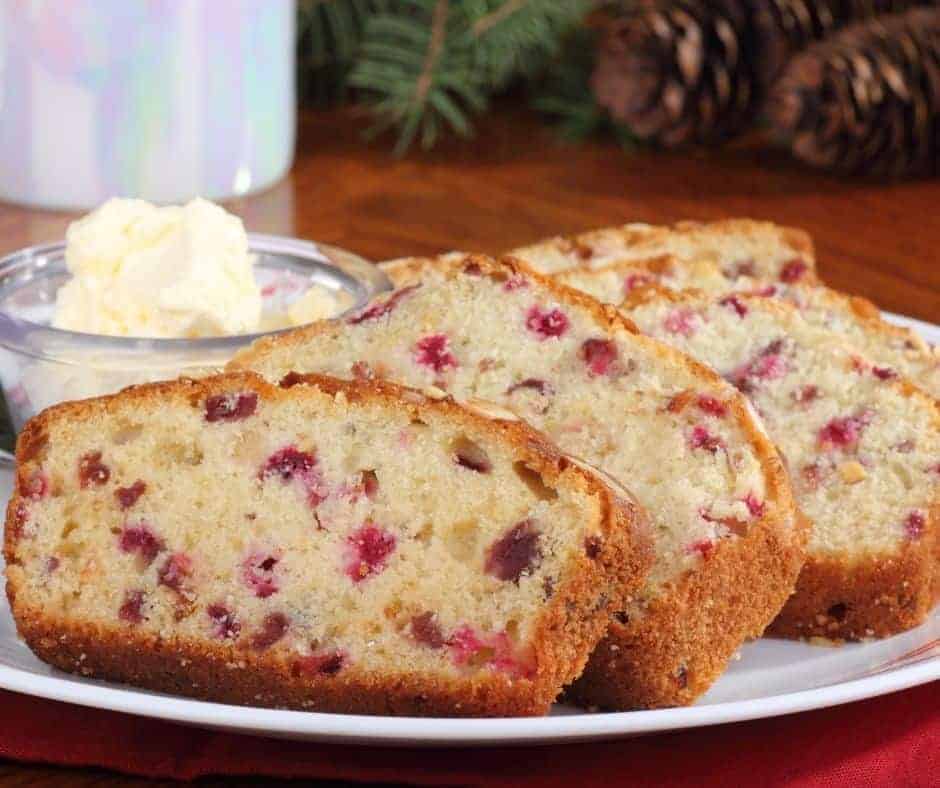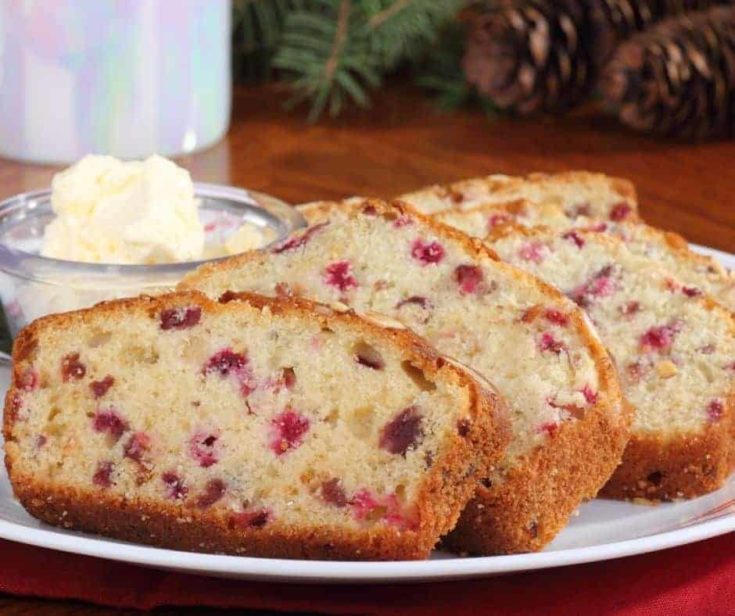 This is a really easy bread. It requires most ingredients you will have on hand. It makes a great holiday bread around Thanksgiving and Christmas. My kids love it with a touch of cream cheese spread on top.
Additional Time
5 minutes
Ingredients
Cranberry Bread:
2 cups of cranberries (either fresh or frozen)
1 2/3 cups of sugar
2/3 cup of vegetable oil
1/2 cup of milk
1 teaspoon of vanilla
4 eggs
3 cups of flour
3 teaspoons of baking powder
Orange Glaze:
1 cup of powdered sugar
1/4 teaspoon of orange zest
2-3 tablespoons of orange juice
Instructions
Add all of the ingredients to a mixing bowl, except for the cranberries.
Mix well, then fold in the cranberries.
Then place the batter into an air-fry safe pan (the size of the pan will determine how many you can make)
Then bake at 320 degrees F, air fryer setting, for 20 to 30 minutes. Then check, I needed to do another 10 minutes. Make sure that you check with a toothpick in the center of the bread to make sure it's done. If it's not done, add another 5 minutes and recheck. Continue that until it's done.
Then let it cool.
Mix the powdered sugar, orange zest, and orange juice mix well in a small bowl.
Drizzle the orange glaze over the cranberry bread.
Wait a couple of minutes before serving.
Slice
Serve, and enjoy!
Nutrition Information:
Yield:
8
Serving Size:
1
Amount Per Serving:
Calories:

608
Total Fat:

21g
Saturated Fat:

2g
Trans Fat:

0g
Unsaturated Fat:

18g
Cholesterol:

94mg
Sodium:

229mg
Carbohydrates:

96g
Fiber:

2g
Sugar:

57g
Protein:

9g