Air Fryer Homemade Brownies — If you're like me, you love brownies. They're delicious and chocolatey and perfect for a treat. But sometimes, you don't want to go to the trouble of making them from scratch. That's where the air fryer comes in! You can make delicious brownies right in your air fryer without all the fuss. Check out this easy recipe for Air Fryer Homemade Brownies!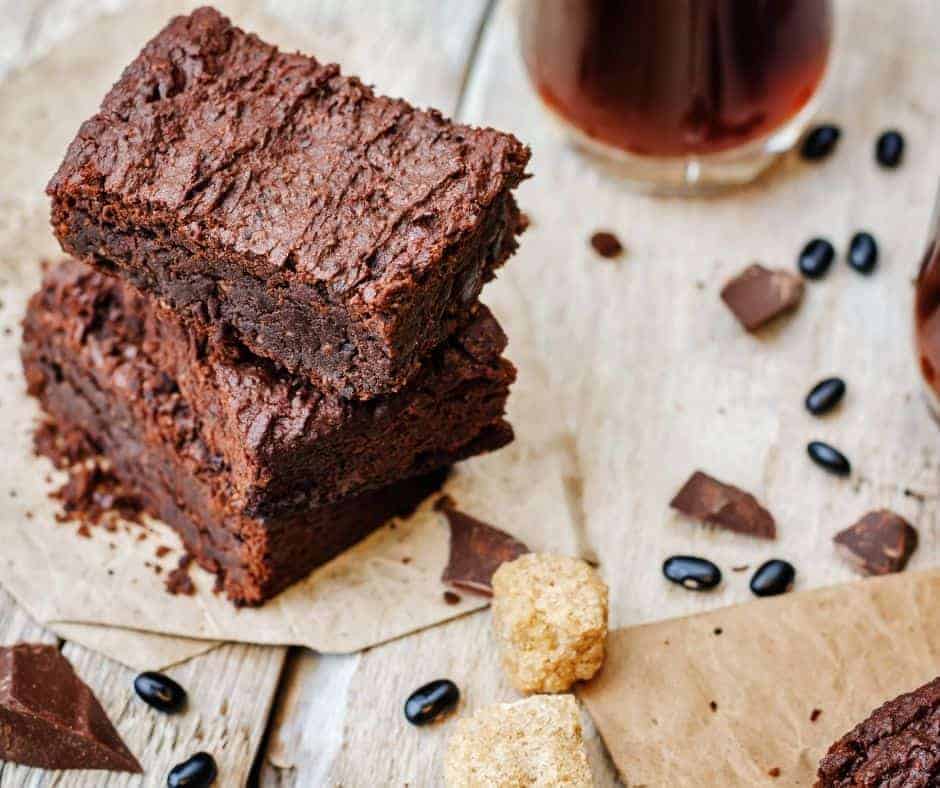 Air Fryer Brownies- If you have never made brownies in the air fryer, you are truly missing out. They come out amazing.
This is one of my favorite brownie recipes, and when I am in the mood to fill my chocolate craving, this is my go-to recipe. These brownies have the perfect chocolate flavor, sweet but yet rich, and they are really fudgy—everything you want to have in a chocolate brownie.
If you are looking for fudgy brownies with great flavor and texture, look no further than this recipe, it's amazing and easy to prepare.
How To Make Air Fryer Brownies
Everyone always asks me if you can make brownies in the air fryer. These are made from scratch, and they are so easy to make, especially on those hot days when you do not want to turn on the oven.
Everyone is always asking me for air fryer dessert recipes, and I have to admit, I have made a lot of desserts, but My family is a HUGE fan of a great homemade air fryer brownie.
Can You Make Brownies In An Air Fryer?
Yes!! You can make brownies in the air fryer–yes, here are the simple instructions.
How To Make Air Fryer Homemade Brownies
1/2 cup of melted butter
1 cup of sugar
1 teaspoon of vanilla extract
2 eggs
1/2 cup of flour
1/3 cup of cocoa powder
1 teaspoon of baking powder
How to Cook Air Fryer Homemade Brownies
Here are the step by step instructions to make them in your own air fryer,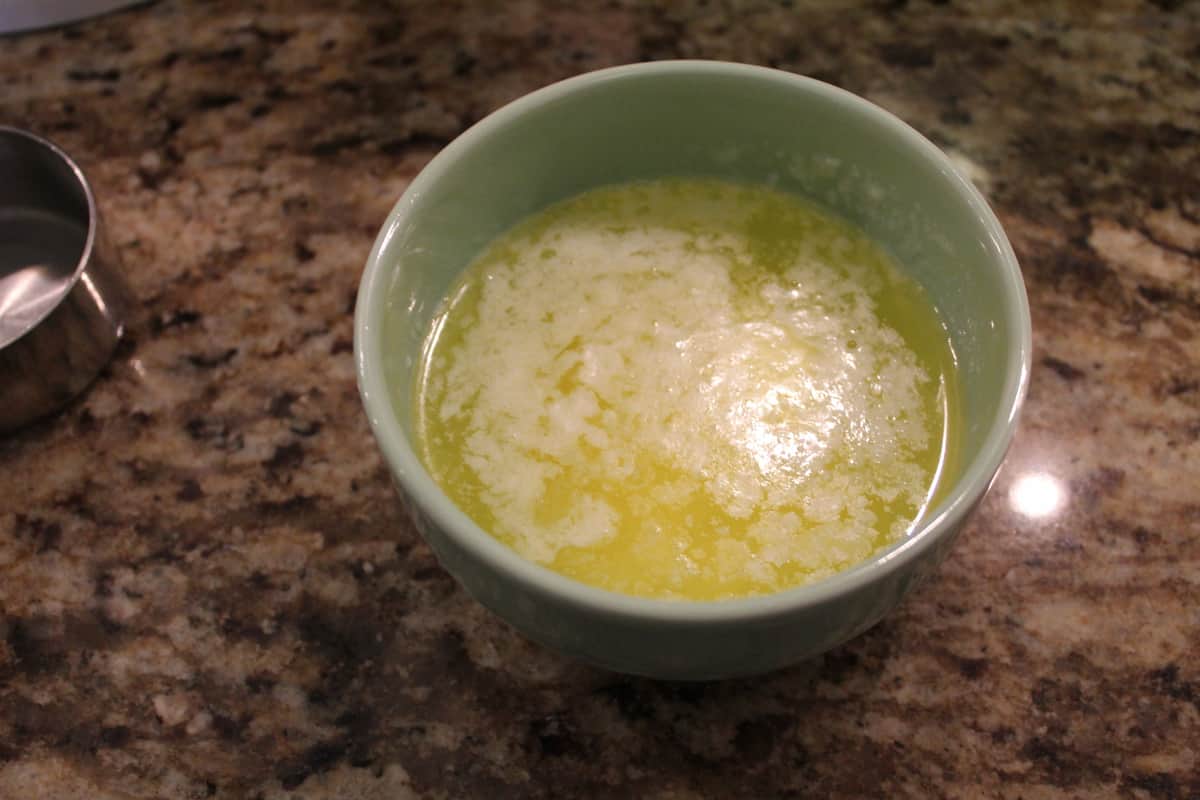 Melt the butter; I used the microwave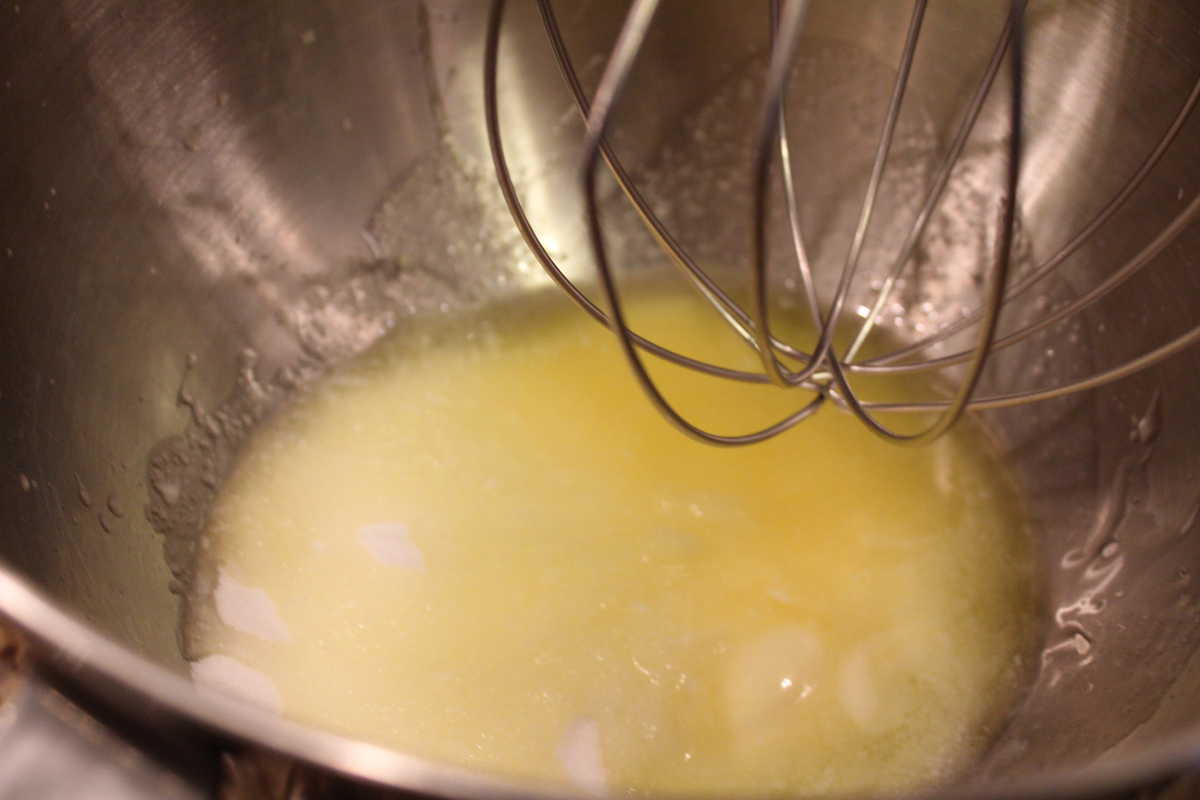 Add the melted butter and sugar to your mixing bowl and cream them both together.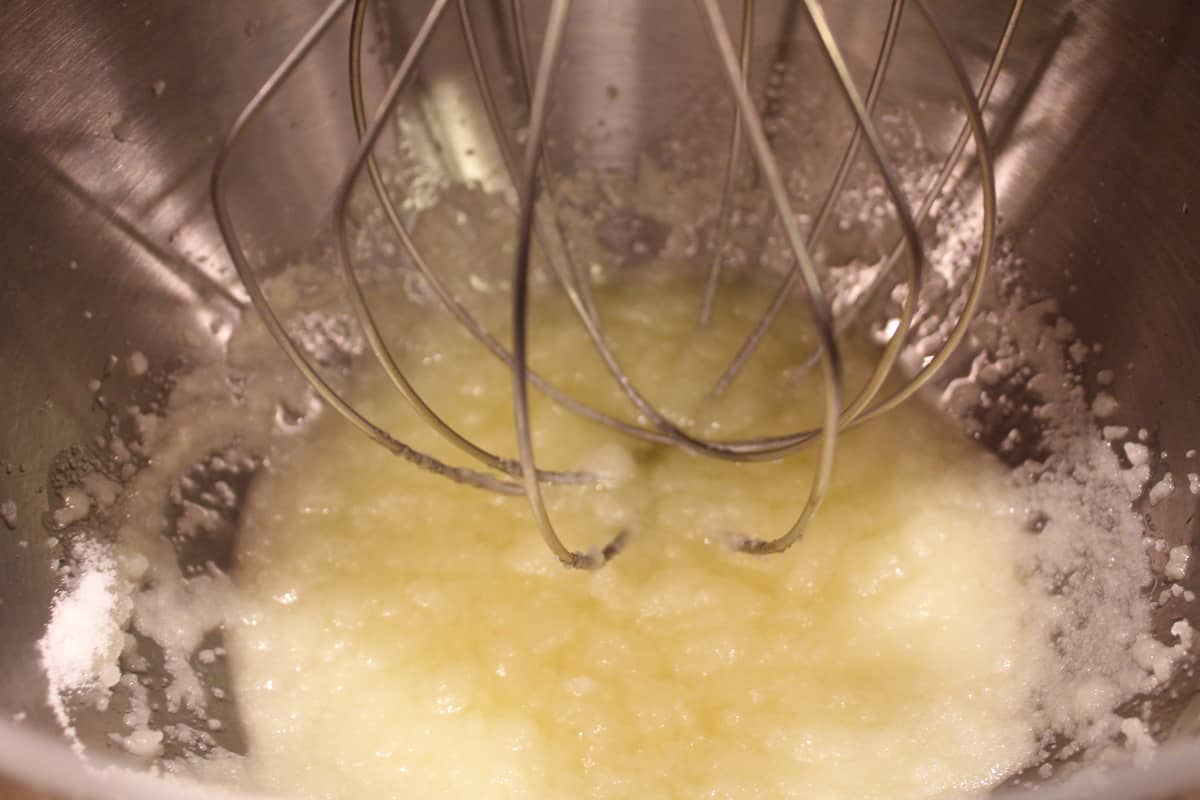 Notice how the butter and sugar are now creamed together. This will make your brownies nice, light, and fluffy.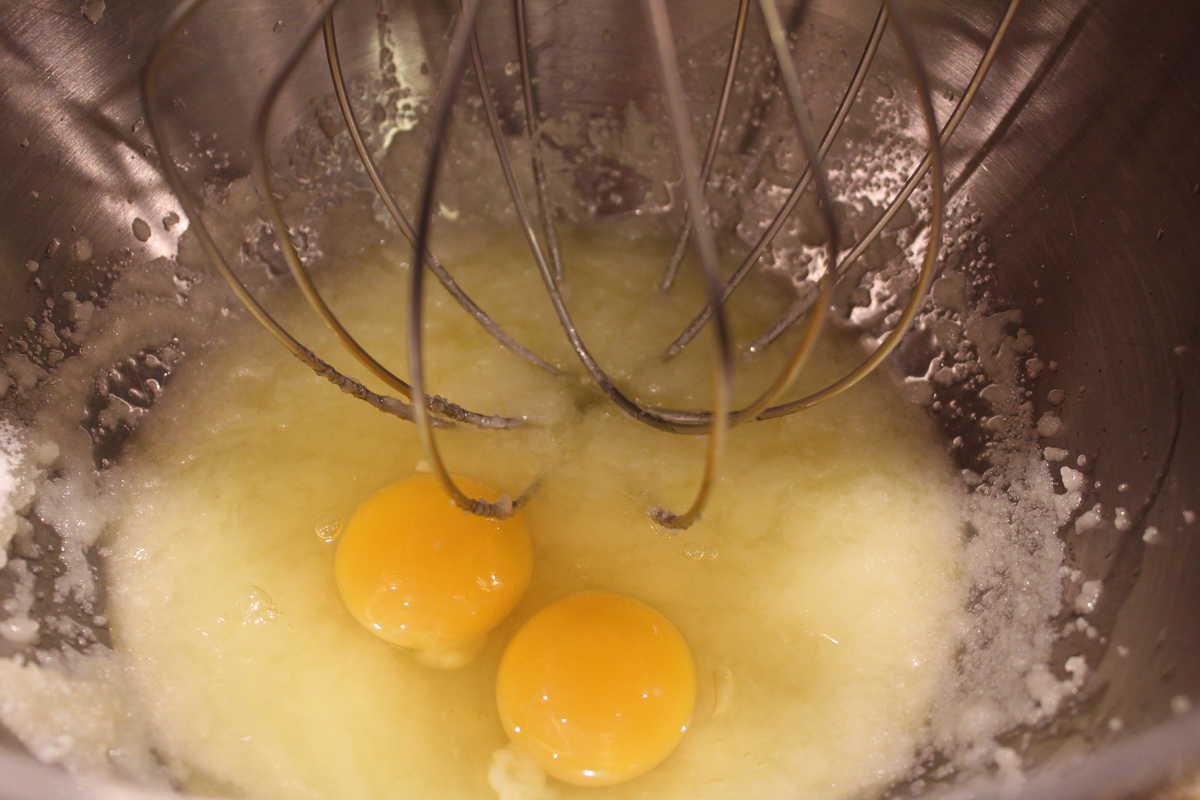 Mix in the eggs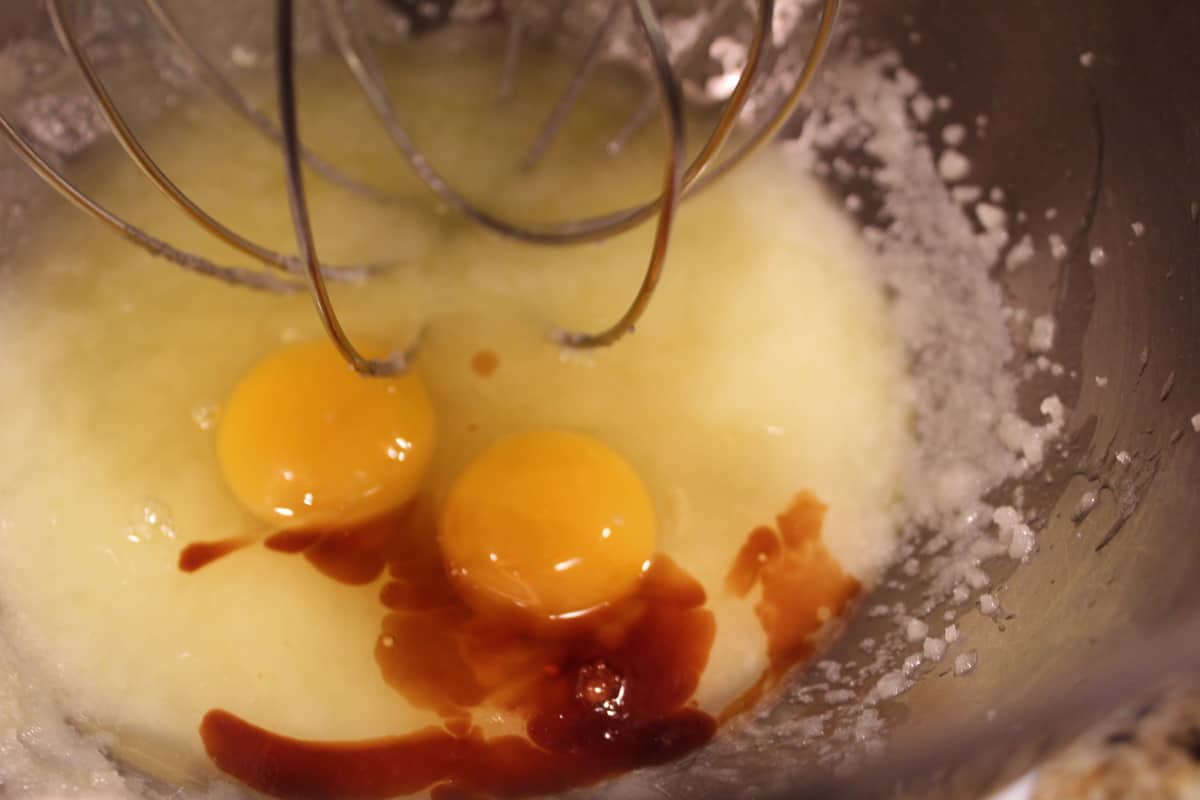 Mix in the vanilla.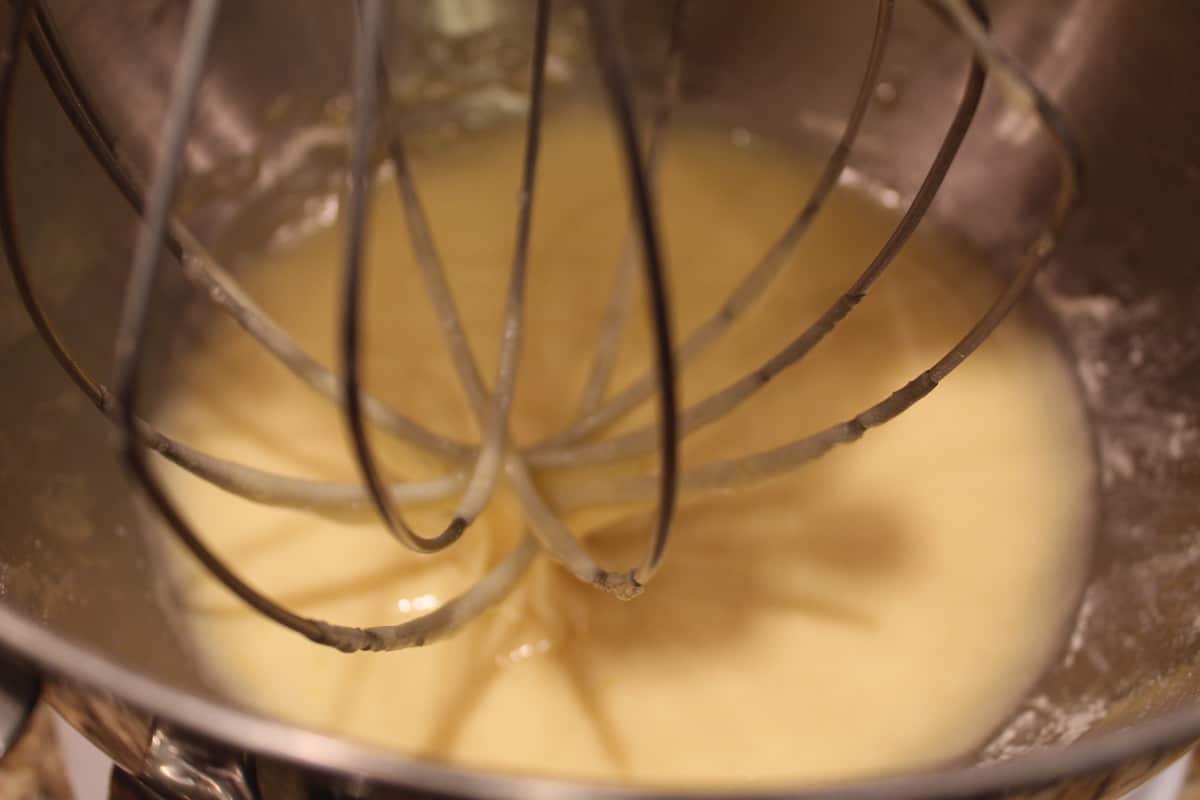 After you add the flour and baking powder, blend it all.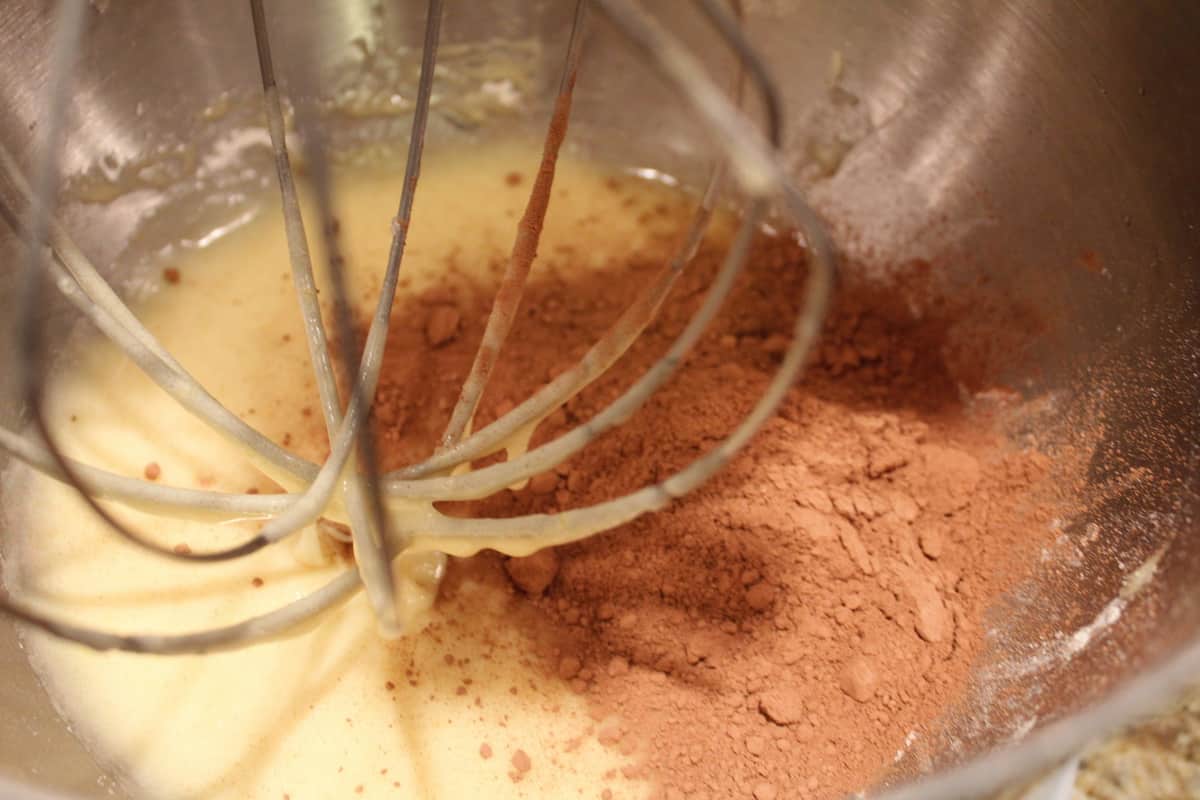 Add the cocoa powder.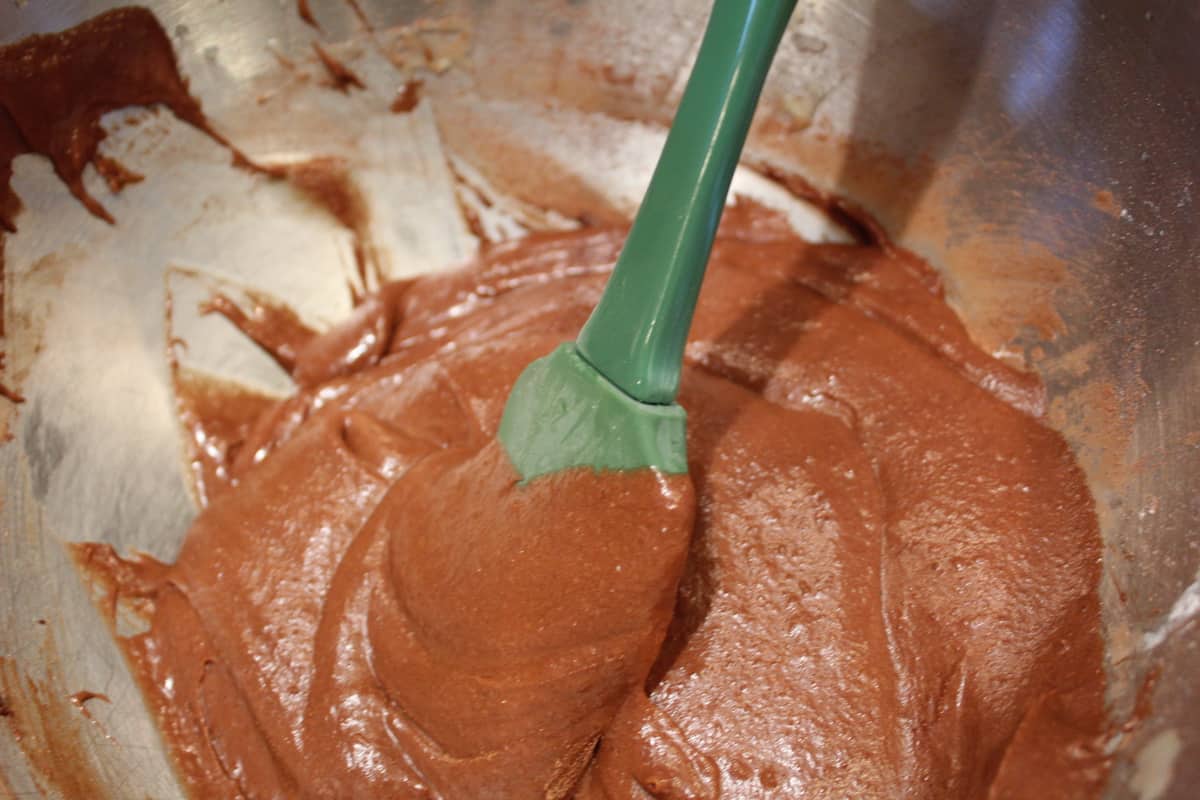 Mix it all Using olive oil or non-stick cooking spray, spray your pans. Fill the pans (hopefully neater than mine). Add air fry them for 20 to 25 minutes at 350 degrees F.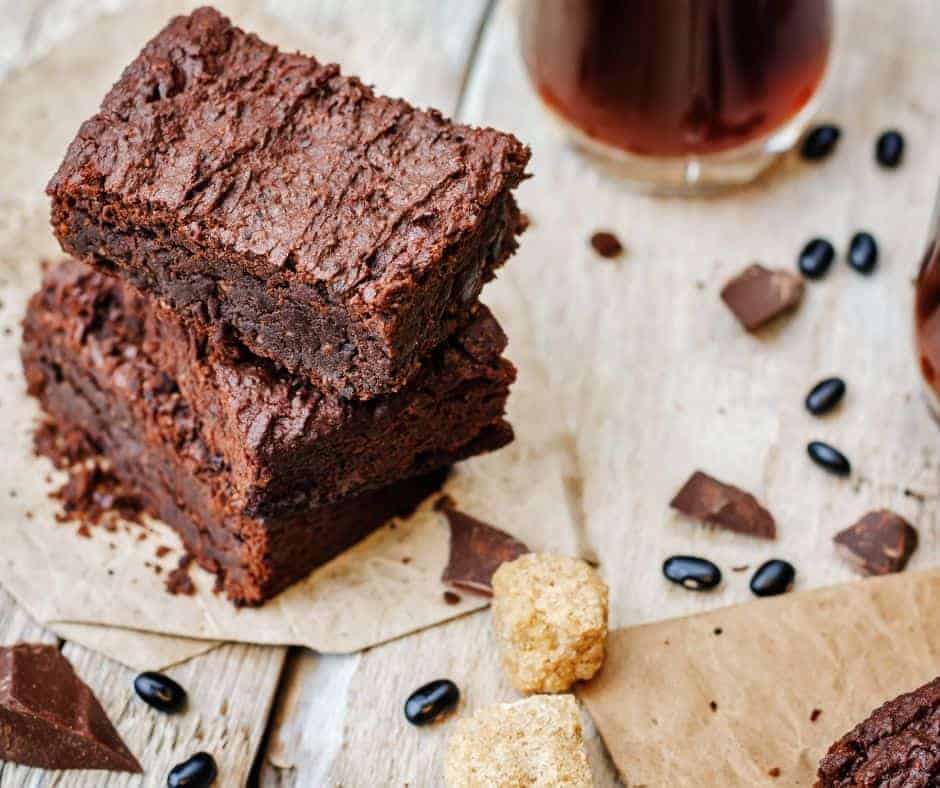 What makes brownies fudgy?
If you want fudgy brownies, the only difference is that fudge brownies have more fat, so add more butter and chocolate if you want a more cake-like brownie to add more flour and baking powder, which will leave then the brownie.
The amount of sugar and eggs will not change. They are consistent, whether you are preparing a cake-like brownie or fudgy brownie.
What is the difference between fudgy brownies and cake brownies?
Cakey brownies to me, remind me of eating a piece of cake. They are light, moist, and airy, and you cut them with a knife. It is almost like eating a piece of cake.
Fudgy brownies are moist, dense, and gooey; they are almost like eating with a spoon. They are creamy and soft in the middle.
How To Store:
Suppose you do not eat the entire batch at one time. Cover them up with saran wrap or place them in an air-tight container. They should last between 2 to 5 days.
If you need to store them longer than 2 to 5 days, place them covered in the refrigerator.
How To Freeze:
They can be frozen if wrapped up for about 1 month. Just make sure they are tightly sealed. I usually wrap them in saran wrap, and they wrap them again with aluminum foil. I find that this makes them better as they thaw.
To eat, leave them either in the refrigerator or counter until they are thawed.
Pro Tips:
Use a great quality unsweetened cocoa powder.
Air fry them until they are cooked through. I use a low temperature because I feel that although they take longer than the air fryer, they end up tasting better.
Do Not Overcook the brownies, and they need to be removed as soon as the ends start to separate from the edge of the pan. YOu want them cooked, but soft on the inside.
Let the brownies cool before slicing into them. They end up with a chewier texture.
More Air Fryer Recipes:
Don't Forget To Pin: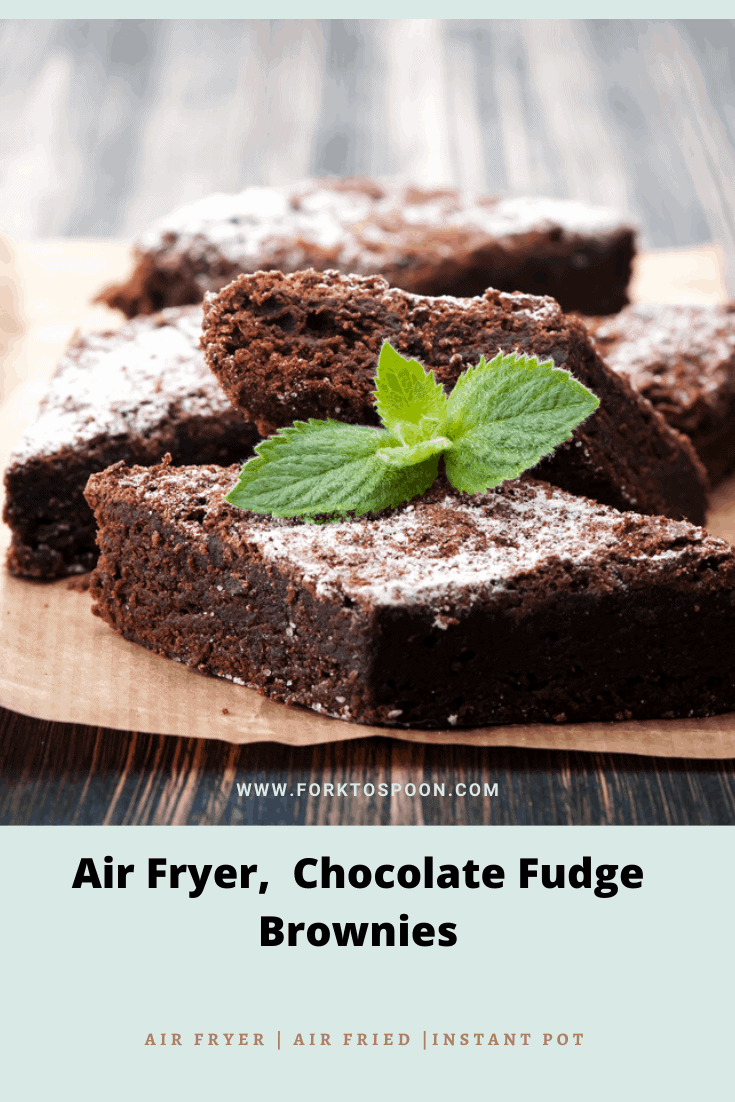 Some Items Used In Making These:
Disclosure: Some of the links below are affiliate links. At no cost to you, I will earn a commission if you click through and make a purchase.
Square Cake Pan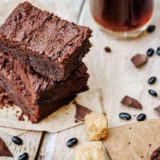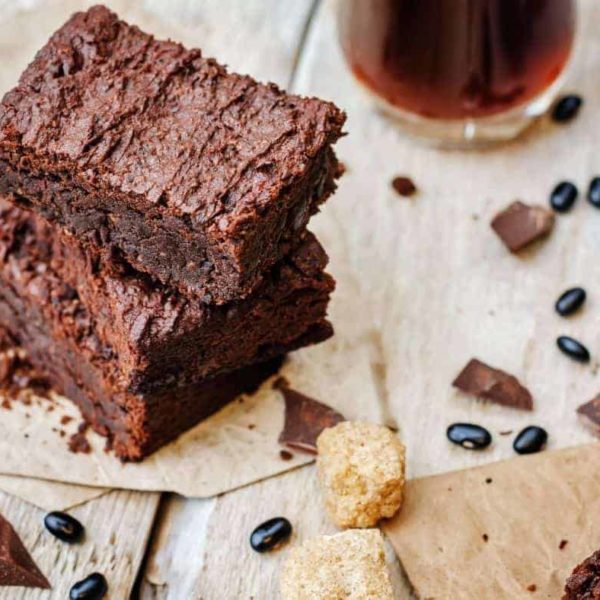 Air Fryer Brownies
Description
This is such an easy dessert to make. It has a great rich chocolate flavor, that my entire family loves.
Ingredients
1/2

cup

butter

,

melted & unsalted

1

cup

granulated sugar

1

teaspoon

pure vanilla extract

2

large

eggs

1/2

cup

all-purpose flour

1/3

cup

cocoa powder

1

teaspoon

baking powder
Instructions
Preheat your Air Fryer to 350 degrees F. (air fryer setting)

Then using non-stick cooking spray or olive oil, spray your baking pan.

In your mixing bowl, mix the melted butter and sugar. Mix until light and fluffy. Then add your eggs, vanilla, flour, cocoa, and baking powder. Mix well.

Pour into the air fryer pan, and set the timer for 20-25 minutes.
Notes
Note: The exact time is going to depend on the air fryer you are using and the pan that you are using. Continue to air fry until they are cooked through.
Nutrition
Serving:
1
g
Calories:
162
kcal
Carbohydrates:
34
g
Protein:
4
g
Fat:
2
g
Saturated Fat:
1
g
Polyunsaturated Fat:
1
g
Monounsaturated Fat:
1
g
Trans Fat:
1
g
Cholesterol:
48
mg
Sodium:
88
mg
Potassium:
102
mg
Fiber:
1
g
Sugar:
26
g
Vitamin A:
92
IU
Calcium:
60
mg
Iron:
1
mg