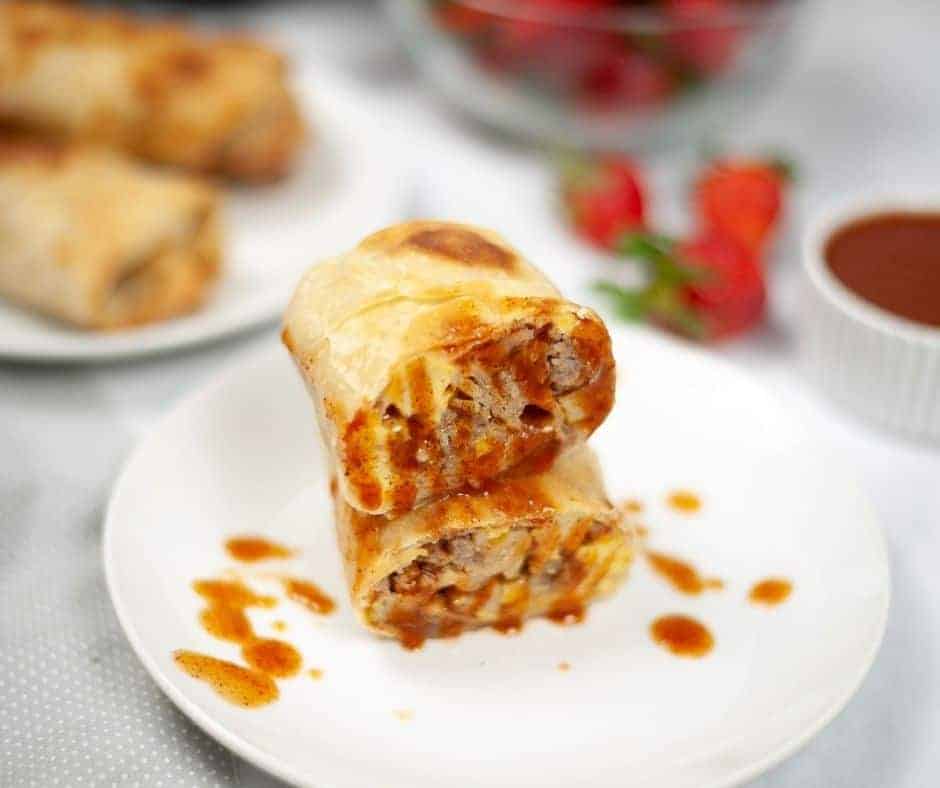 Air Fryer Breakfast Chimichangas make for a great and easy breakfast. Filled with eggs, sausage, and shredded cheese, they make for a great and easy Air Fryer Breakfast.
My kids love these. They are full of flavor, and who doesn't really like eating a Chimichanga for breakfast?
Chimicanhanges are usually deep-fried, but today I whipped out my air fryer and came up with this tasty treat. While I filled them with scrambled eggs, breakfast sausages, potatoes, and cheese, they give you plenty of protein to give you a nutritious start on the day.
Here are some of my other great and easy Air Fryer Breakfast Recipes, including Air Fryer French Toast, Air Fryer Pancakes, and of course, my favorite Air Fryer Chocolate Chip Scones.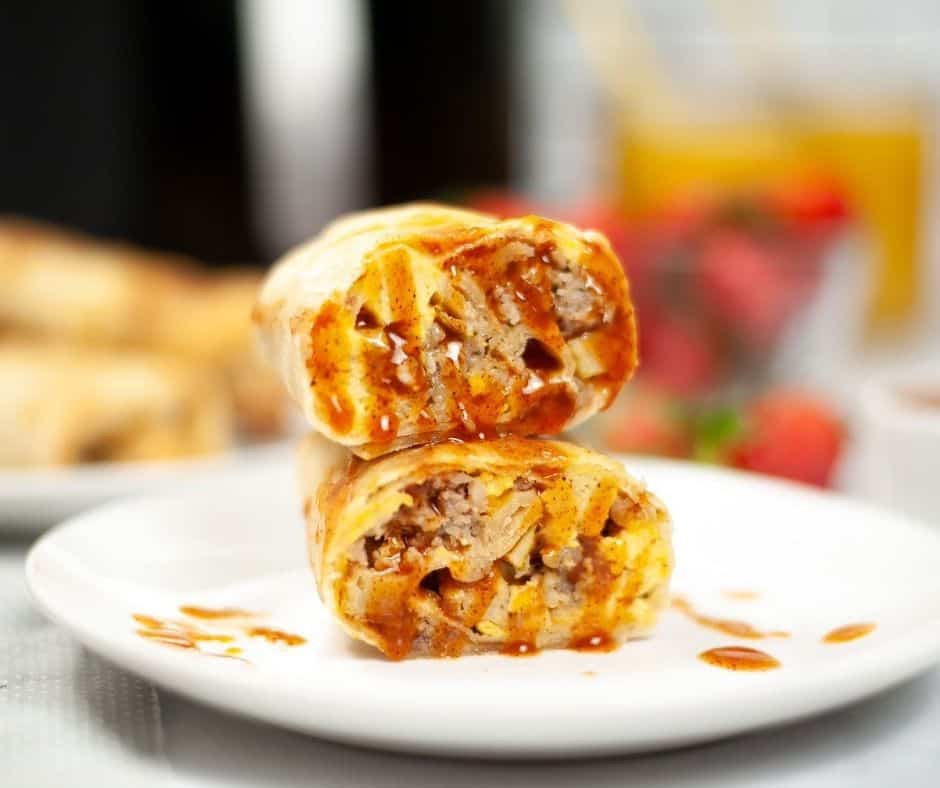 WHAT IS A CHIMICHANGA?
If you have never heard of a chimichanga. All it is, is a tortilla filled with either meat or a bean filling? They are typically deep-fried, and their crispy exterior notes them.
They are nothing more than fried up burritos. You can serve them plain or with traditional Mexican toppings of sour cream, salsa, diced tomatoes, guacamole, or pico de gallo.
Today, I used the air fryer to fry them up because they are much healthier since you do not use all of the oil associated with deep frying.
WHAT IS THE DIFFERENCE BETWEEN A BURRITO AND A CHIMICHANGA?
A chimichanga is a burrito; the only difference is that you fry it up after making the burrito, which gets the exterior crunchy.
Burritos are usually filled with a meat or bean mixture and then wrapped up. A chimichanga can have any filling.
How To Make Air Fryer Breakfast Chimichangas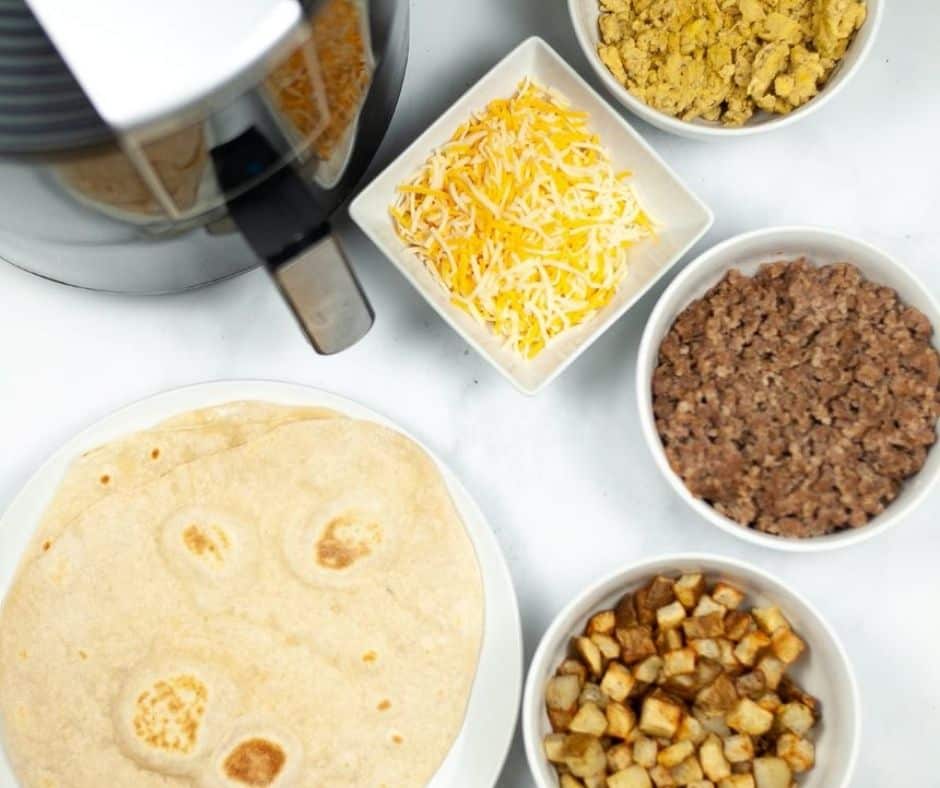 Ingredients:
Tortillas
Breakfast Sausage
Potato
Eggs
Shredded Cheese
Salt
Black Pepper
Cooking Spray
How To Cook Air Fryer Breakfast Chimichangas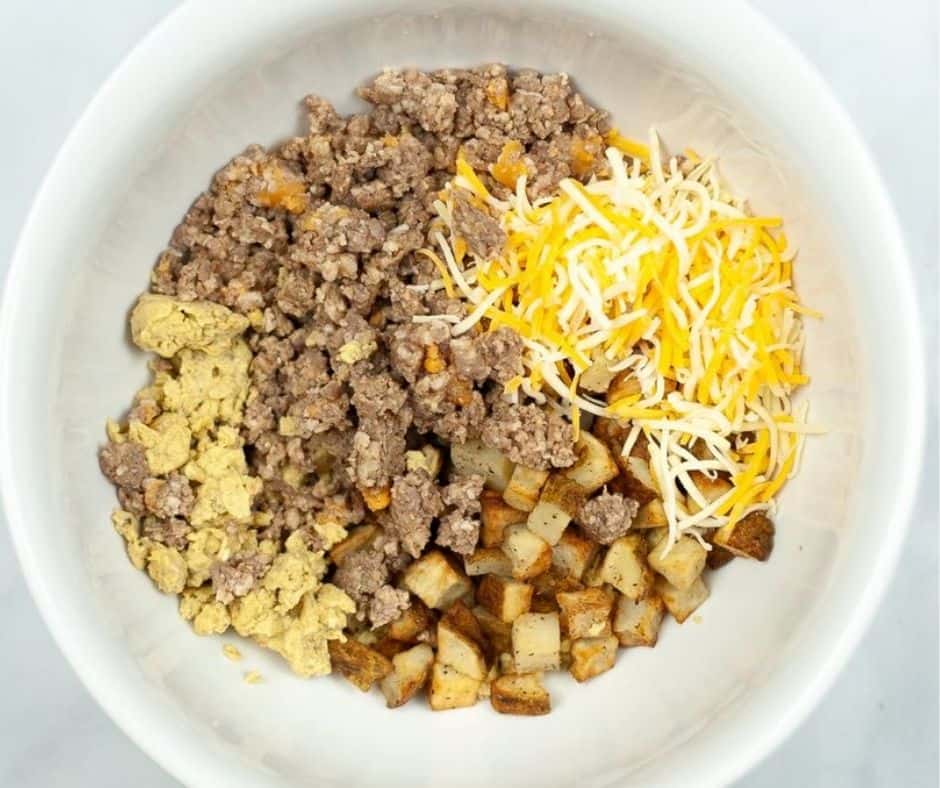 Chop potato into 1/2-inch cubes. Baste in oil, salt, and pepper. Place potato cubes in an air fryer basket and cook at 400 for 8 minutes—brown sausage in skillet and break into crumbles. Remove the ground sausage from the skillet. Whisk eggs and scramble in sausage grease. Combine eggs, sausage, potatoes, and cheese in a mixing bowl.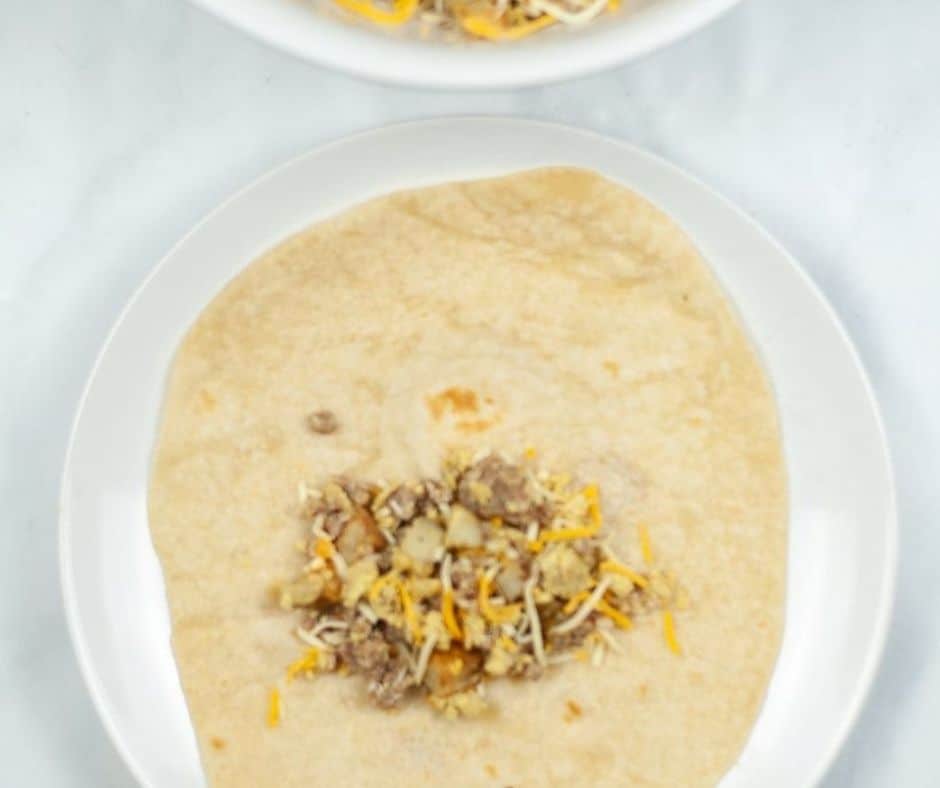 Load mixture into a flour tortilla, fold into a burrito. Spray both the air fryer basket and wrapped tortilla. Place in the air fryer basket and cook at 380 degrees F for 5 minutes. (air fryer setting) Flip, spray again, and cook for an additional 3 to 5 minutes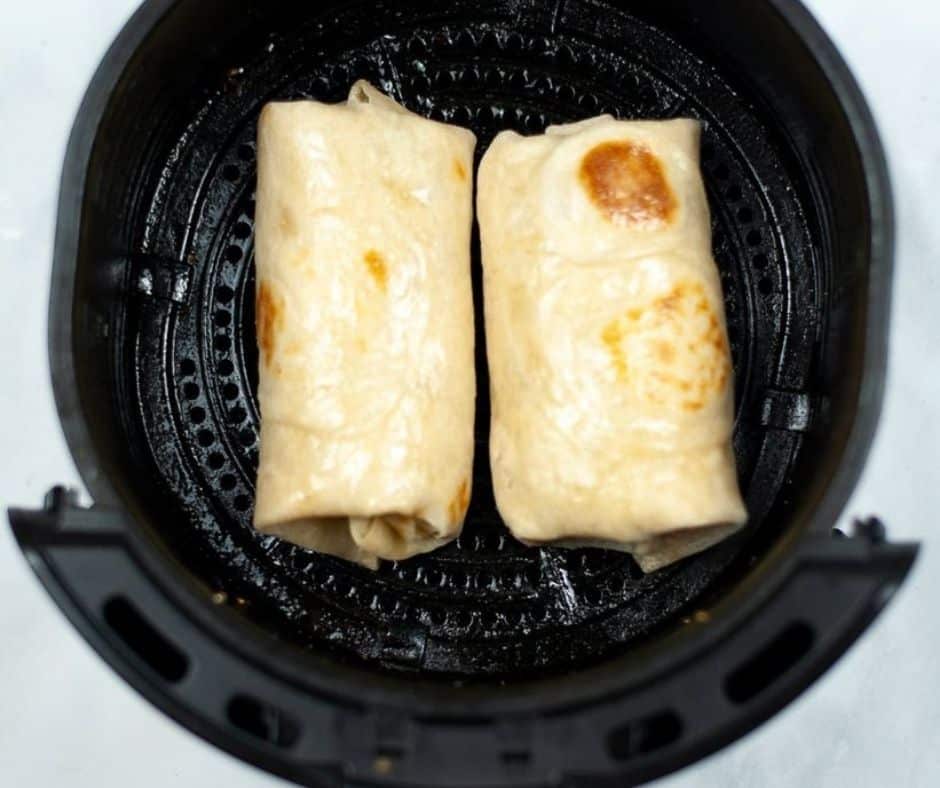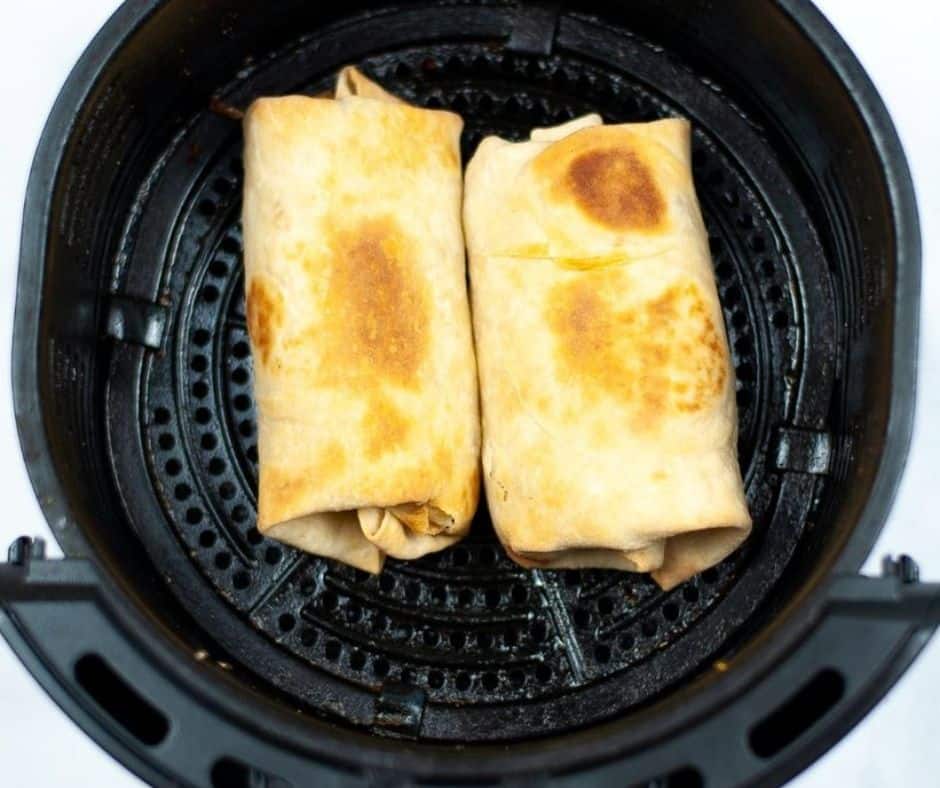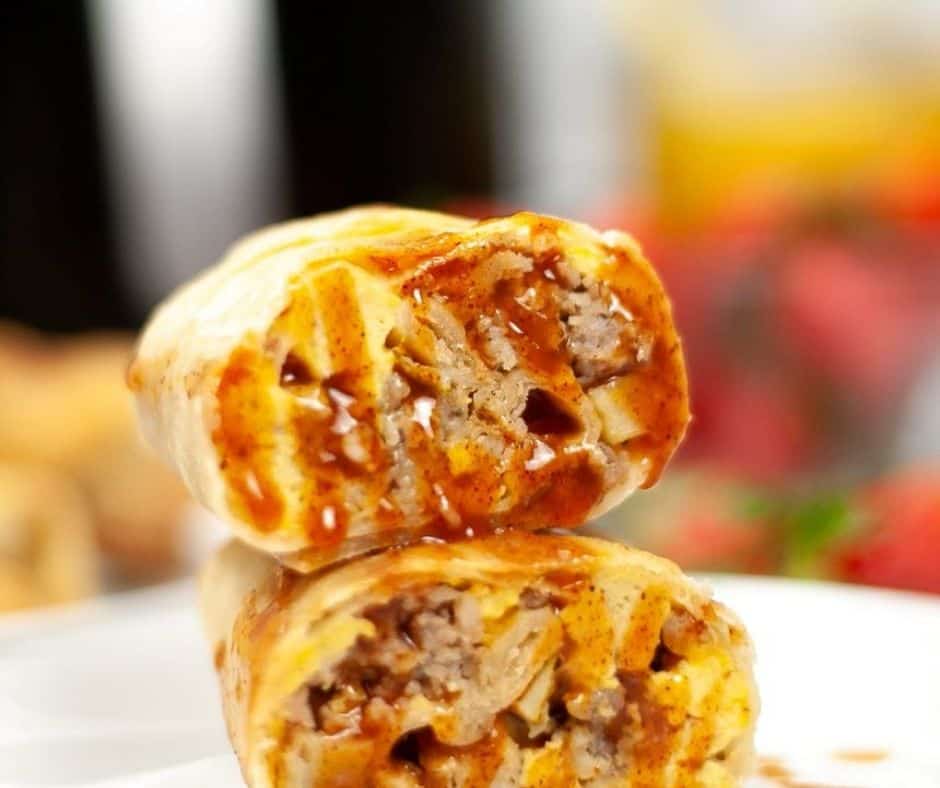 MORE AIR FRYER BREAKFAST RECIPES:
SOME HELPFUL PRODUCTS USED WHILE MAKING THIS RECIPE-
Disclosure: Some of the links below are affiliate links. At no cost to you, I will earn a commission if you click through and make a purchase.
Don't Forget To Pin–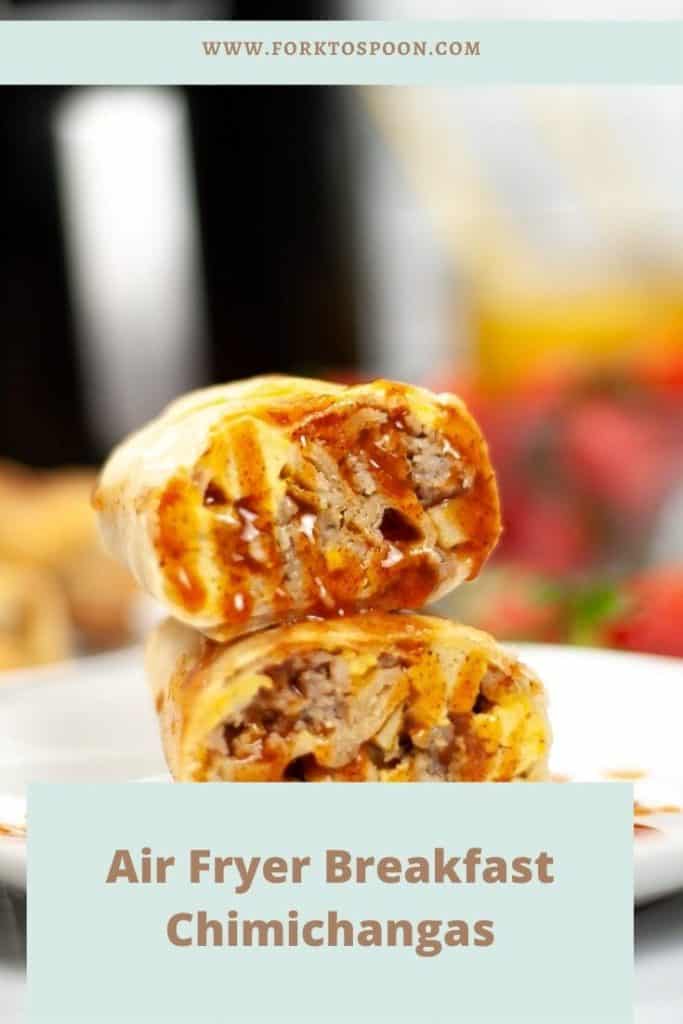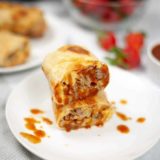 Air Fryer Breakfast Chimichangas
Description
Air Fryer Breakfast Chimichangas make for a great and easy breakfast. Filled with eggs, sausage, and shredded cheese, they make for a great and easy Air Fryer Breakfast
Ingredients
6

flour

tortillas

1/2

pound

breakfast sausage

1

medium

potato

4

large

eggs

1

cup

shredded cheese

1

teaspoon

salt

1/2

teaspoon

black pepper
Instructions
Chop potato into 1/2-inch cubes. Baste in oil, salt, and pepper.

Place potato cubes in an air fryer basket and cook at 400 for 8 minutes—brown sausage in skillet and break into crumbles. Remove the ground sausage from the skillet. Whisk eggs and scramble in sausage grease.

Combine eggs, sausage, potatoes, and cheese in a mixing bowl.

Load mixture into a flour tortilla, fold into a burrito. Spray both the air fryer basket and wrapped tortilla. Place in the air fryer basket and cook at 380 degrees F for 5 minutes. (air fryer setting) Flip, spray again, and cook for an additional 3 to 5 minutes
Nutrition
Serving:
1
g
Calories:
249
kcal
Carbohydrates:
7
g
Protein:
15
g
Fat:
17
g
Saturated Fat:
7
g
Polyunsaturated Fat:
2
g
Monounsaturated Fat:
7
g
Trans Fat:
0.1
g
Cholesterol:
166
mg
Sodium:
802
mg
Potassium:
307
mg
Fiber:
1
g
Sugar:
1
g
Vitamin A:
336
IU
Vitamin C:
7
mg
Calcium:
123
mg
Iron:
1
mg