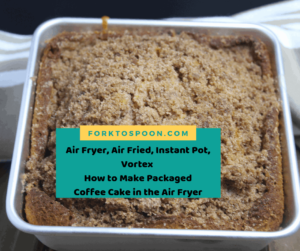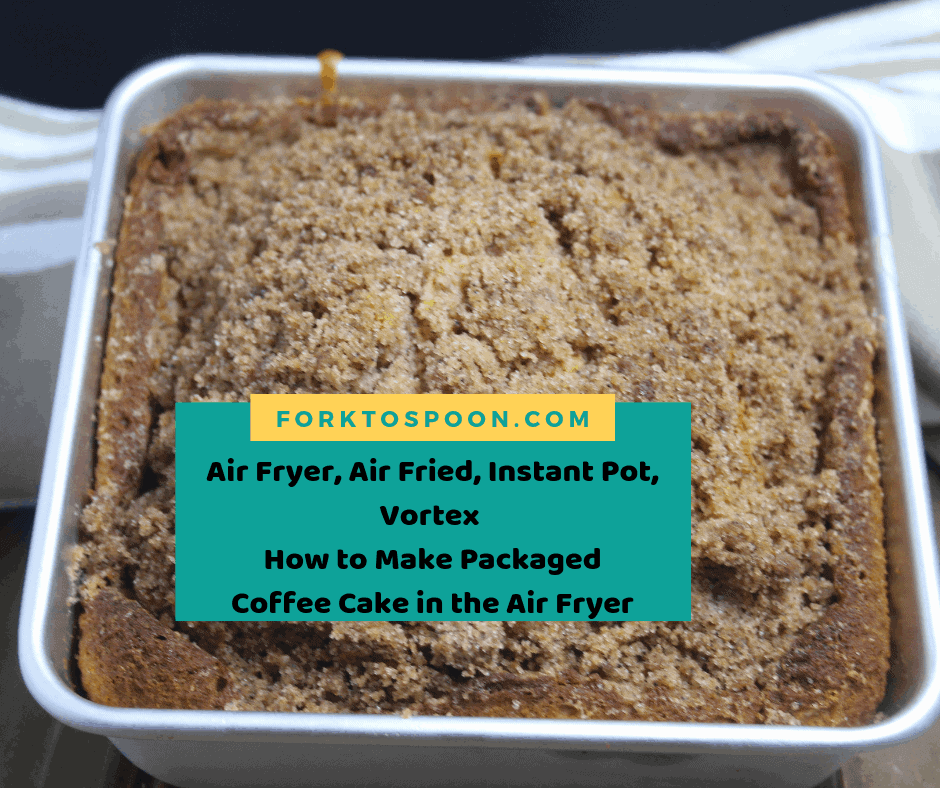 This is an easy recipe, and it's easy to make the night before, so you can keep this for company, but this coffee cake is even better right out of the air fryer.
It is light and airy and pairs well with a glass of hot chocolate or a cup of steaming coffee.
If you have been following along my blog for a while, you know that I am so not a morning person, if you are like me, these recipes make mornings bearable. My kids usually, grab a piece of the recipe of the day, on the way out of the door.
There is nothing like sitting down with a great piece of coffee cake, grab a nice hot cup of coffee and eating, breakfast or dessert.
Using the air fryer for coffee cakes does a few things for me.
It keeps the kitchen cool since I am making this in July, and the weekend temperatures are supposed to reach 100 degrees F. Therefore, my entire kitchen did not get hot and steamy.
I can set the time and walk away, the air fryer automatically shuts off. If you need more time, you just set more time, I always set the timer for less time than I think it will take because I like to make sure it's done, but not too done. And since every air fryer is different, I suggest that you do the same. Remember recipes for Air Fryer are variable, they are dependent on your model of air fryer and the wattage of your air fryer, no two air fryers are alike.
If you are adventurous, please feel free too mix in fruits if you would like to, it's your recipe, add strawberries, add raspberries, next time I made this, I might add some lemon peels and fresh blueberries and see how it does, it would be a Blueberry Lemon Coffee Cake, doesn't that sound good?
This would make a great recipe to bring to a potluck, office luncheons and even Christmas parties (think about mixing in fresh cranberries).
I hope you and your family enjoy it!
Today, I was trying out my new Instant Pot Vortex Plus, but this recipe can be made with any air fryer (basket or oven)
Item's Use in Making This Recipe: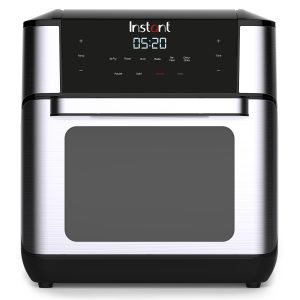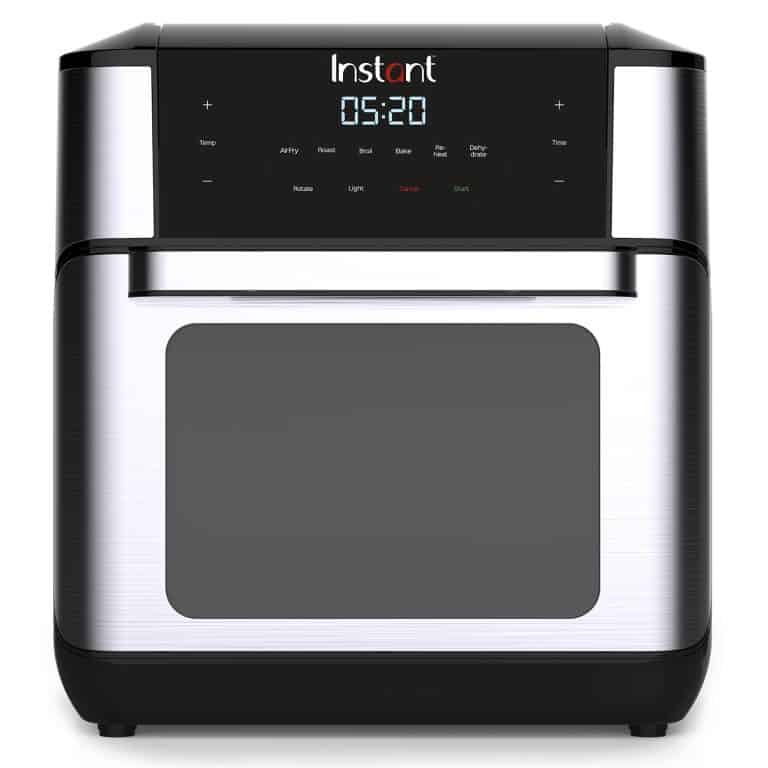 J.A. Henckels 6-Inch High Carbon Stainless Steel Chef's Kitchen Knife
 Stainless Steel Measuring Cups, 5 Piece Set
Hudson Essentials Stainless Steel Measuring Cups Set-6 Piece Stackable Set with Spout
Anchor Glass Measuring Set–This is one of the handiest tools in the Kitchen 
Don't Forget to Pin–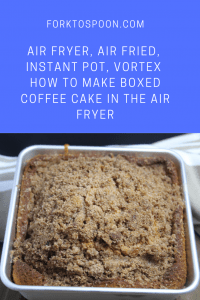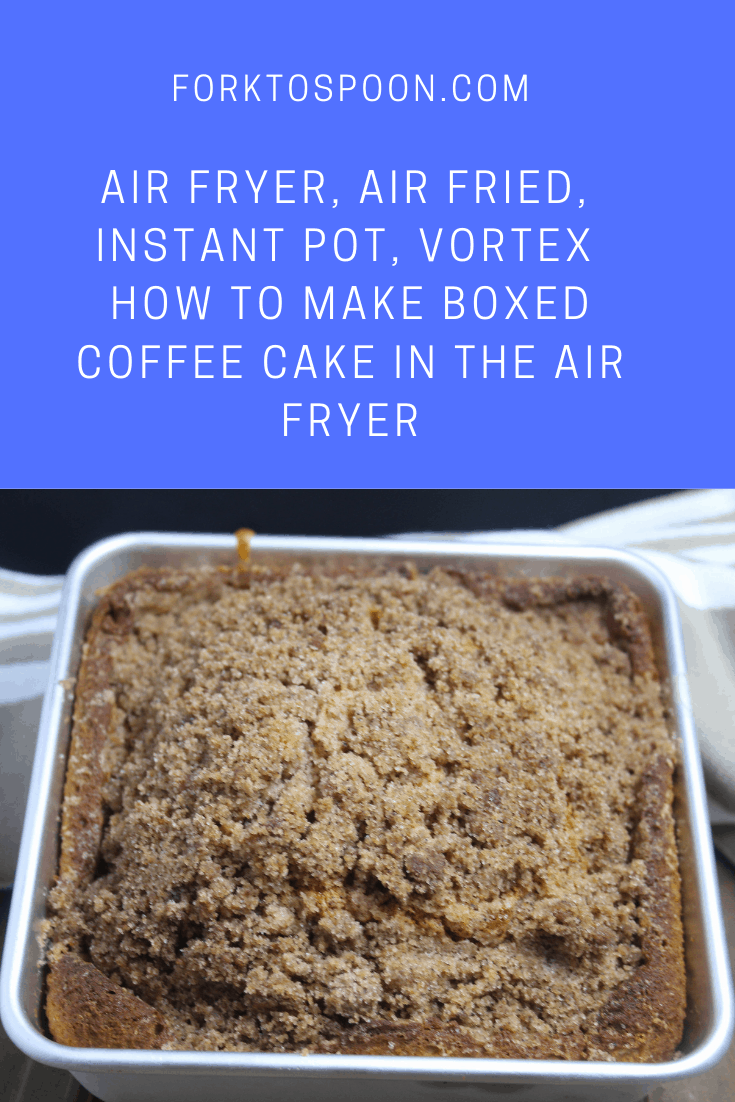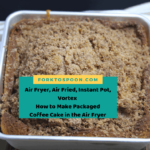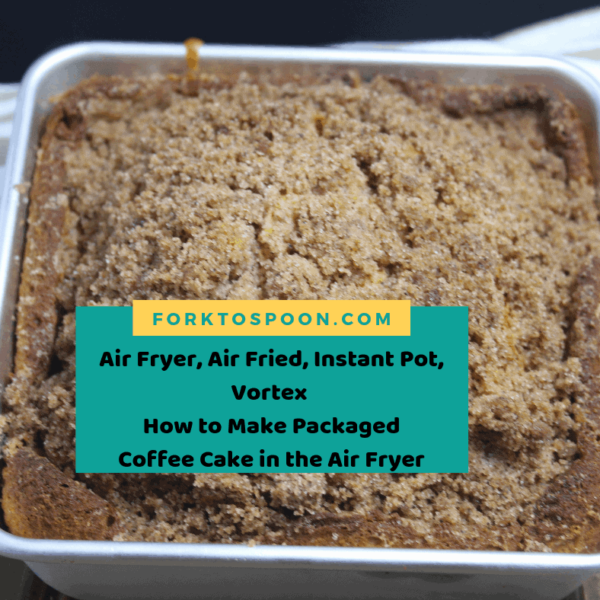 AIR FRYER, AIR FRIED, INSTANT POT, VORTEX HOW TO MAKE BOXED COFFEE CAKE IN THE AIR FRYER
Ingredients
1

package

any coffee cake mix
ingrediwents to make above coffee cake, plus non-sticking cooking spyay and air fryer safe pan
Instructions
This is the coffee cake mix, I picked up at Trader Joe's this week. (see side panel on how to bake a coffee cake with the mix)

Make the mix, per the instructions on the box.

Pour the mix into an air fryer safe pan.

Make the topping, per the instructions on the box.

Sprinkle the crumb topping on top.

Set your air fryer safe pan in the basket or on the tray.

Set teh temperature fro 330 degrees for 20 minutes.

Make sure the cake is completely cooked before you remove (stick a toothpick in the center, and if it comes out clean, remove it, otherwise give it a few more minutes to cook)