Have you been curious about air fryers? Now's your chance to find out if this cooking tool is the perfect addition for you. Discover what factors need to be considered before making a purchase, and also learn which type of air fryer would best fit your needs!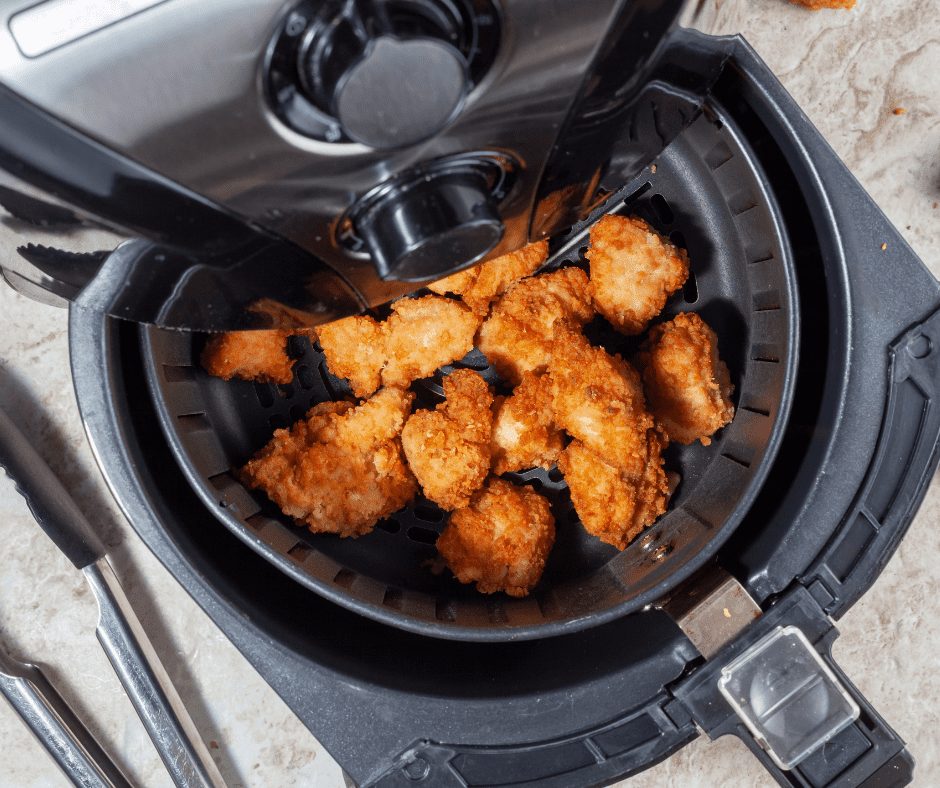 I'm all about that air-fried life! I've spent hours experimenting with recipes in my trusty fryer, and the results are always delicious. Crispy fries never tasted so good or cooked up so fast – it's a kitchen miracle!
I found this out in 2017, and it took a while for the rest of the world to catch up with me. (How many times in your life can you say that?)
One of the most frequent questions I get asked, over and over again, is what air fryer should I buy?
While I leave the decision up to you, although I have my favorites, here is a guide to help you decide what air fryer you should consider!
Size
The most important thing to realize is that air fryers come in all sizes! If you want an air fryer that is great for 4-6 people, you need to consider an air fryer oven model. You can cook for a crowd with an air fryer oven.
I recommend air fryer basket models when cooking for 1-2 people. However, they are fantastic for frozen foods and side dishes. So, maybe one of each!
My Favorite Air Fryer Oven Model
Instant Omni Plus 19 QT/18L Air Fryer Toaster Oven Combo, From the Makers of Instant Pot, 10-in-1 Functions, Fits a 12″ Pizza, 6 Slices of Bread, App with Over 100 Recipes, Stainless Steel.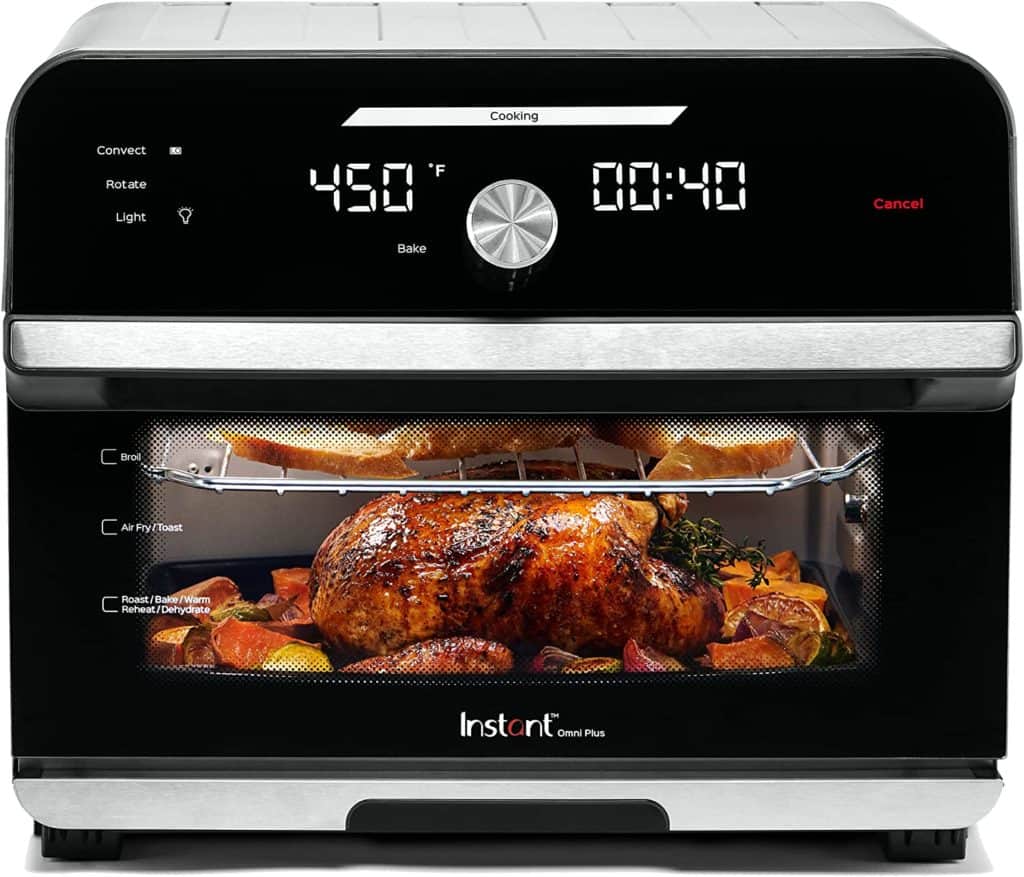 My Favorite Air Fryer Basket Model
Instant Vortex 6 Quart Air Fryer Oven, 4-in-1 Functions, From the Makers of Instant Pot, Customizable Smart Cooking Programs, Nonstick, and Dishwasher-Safe Basket, App With Over 100 Recipes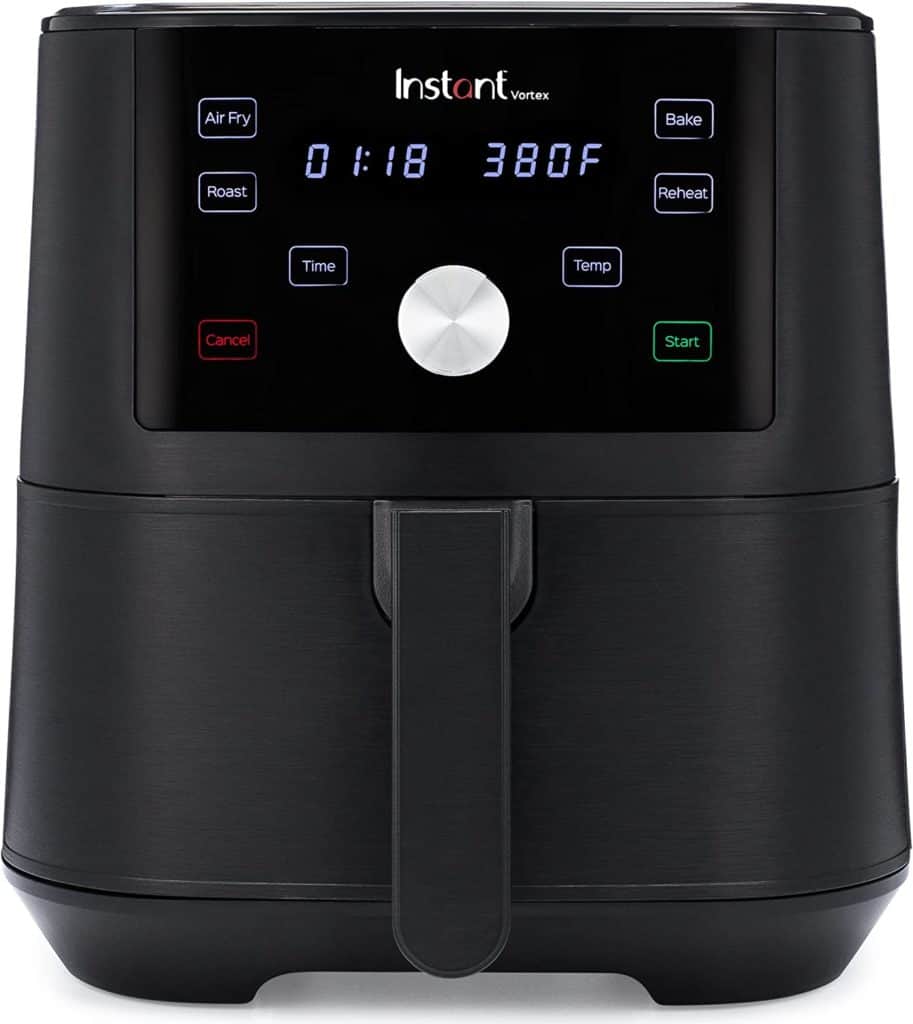 Air Fryer Basket Or Air Fryer Oven Model
I went into great detail in this article, which is worth a read if you are on the fence about what air fryer type to purchase.
Air fryers have revolutionized the way we think about home-cooked meals! In just minutes, with minimal cleanup required, you can enjoy delicious fried food without the extra calories and oils associated with traditional frying methods.
But when shopping for an air fryer, it can be challenging to decide between the basket model or oven style: what's the difference? Both models have distinct advantages – from cooking multiple items at once in an oven style to having a larger capacity of space in a basket style – that make them beneficial enough to consider both options.
Easy To Use
Nothing is worse than purchasing an air fryer and then having no idea how to use it. I recommend choosing one with a digital setting, which makes it much easier for you to start with.
I also recommend that you start with a very simple recipe. Such as air fryer cinnamon rolls or air fryer canned biscuits. Why do you ask? Because no one cares if you ruin them, cooking several small and easy recipes will build up your skills and confidence in making an Air Fryer Copycat Boston Market Meatloaf.
I would also recommend signing up for my new YouTube Channel, which has over 500 videos on using an air fryer.
Easy To Clean
The truth is that all air fryers are easy to clean. The key to cleaning an air fryer is no different than cleaning a baking sheet after cooking in the oven.
You need to clean your air fryer after every use; for most of us, that means removing the basket and the basket inserts' and placing it in the dishwasher. But remember to check your manual to ensure your basket is dishwasher safe.
If you have stubborn stains or build-up grease, please use soap, Dawn Powerwash, and a soft brush so you don't scratch your air fryer basket.
Combo Appliance
While you may already own an Instant Pot or Pressure Cooker, if you don't, you can actually buy an all-in-one pressure cooker and air fryer. Saving you counter space.
While I mostly write about air fryers, nothing beats rice or soup in the Instant Pot or Ninja Foodi. If you don't have a pressure cooker, Instant Pot, or Ninaj Foodi, check out these, which I own and love.
What Can You Cook In An Air Fryer
Are you looking for a way to cook delicious, healthier meals without spending too much time or energy in the kitchen? An air fryer could be the perfect solution. This emerging appliance can cook tasty snacks and meals with little to no oil.
Check Out These to Help You Get Started With Air Frying!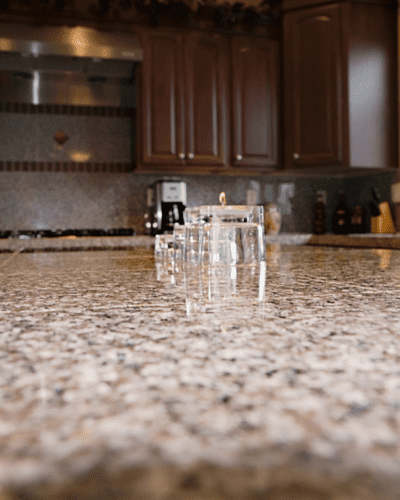 HOW TO PROTECT COUNTERTOP FROM AIR FRYER?