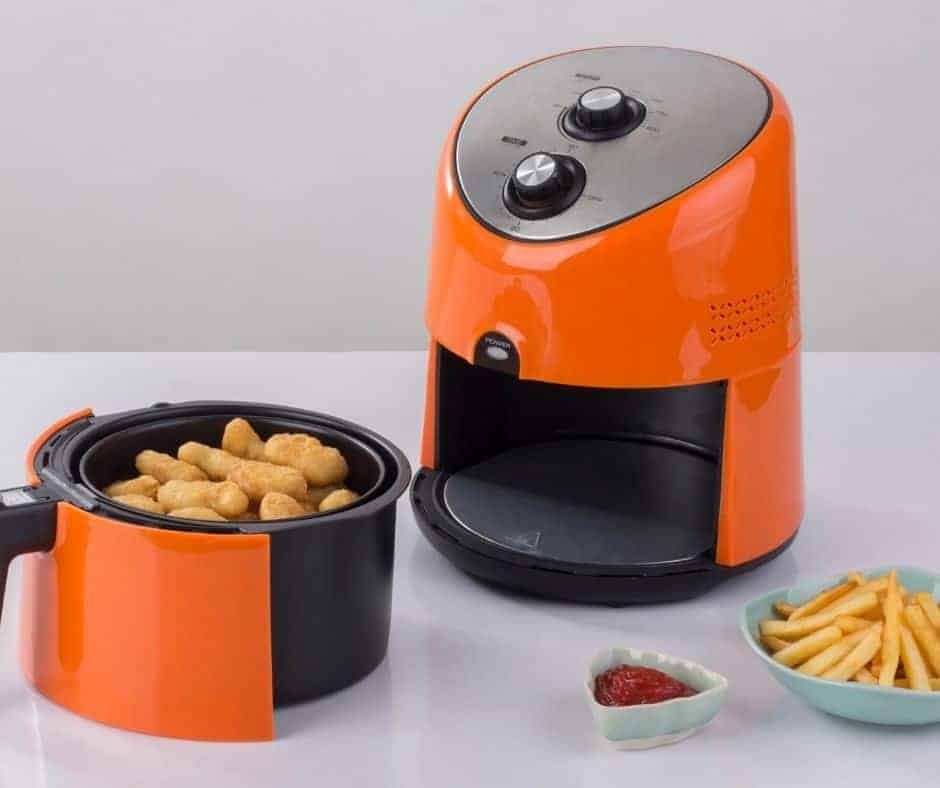 How to Choose an Air Fryer–Basket vs Oven–One of the most common questions in our Air Fryer Group is what air fryer should I buy?
The first question you should be asking yourself do I want a Basket or an Air Fryer Oven? I have the experience of using both, and both of them have their advantages, and both have some disadvantages.
In an ideal kitchen, I would pick one of each. If you have missed my recommendations for the top 3 Air Fryers, I recommend, this was mine. I have had the opportunity to use about 30 to 40 air fyrers while doing my recipes for ForkToSpoon.com.
So, starting out, let's learn somethings before we go over the different features of each.
WHAT IS AN AIR FRYER?
An air fryer is a small countertop version of a convection oven. Air Fryers come in two models, either an air fryer basket or an air fryer oven. Both generally operate the same; the only difference is that the parts are in different places. Both will cook (air fry) your food the same. Temperatures will be somewhat different, and the placement of food will alter sometimes.
An Air Fryer works by circulating hot air around the air fryer basket, aided by the fan. This causes your food to crisp up, with hardly any oil. The heating element in most air fryers is placed directly above the food.
This means that your food cooks much quicker than a traditional oven. Everyone loves the air fryer, for this reason, no more preheating your oven, which saves you time there. And your food gets cooked much quicker with the air fryer.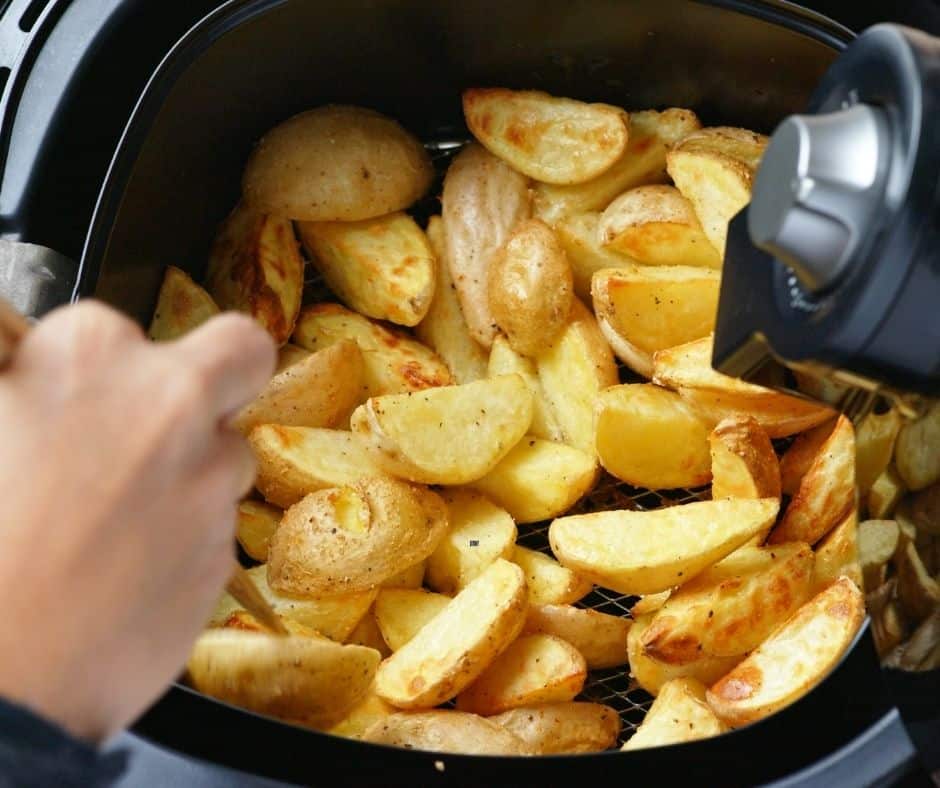 BASKET AIR FRYER VS. AIR FRYER OVEN
So, after you have decided to purchase an air fryer, when you head to Amazon or to the local store, you will be faced with a few dozen options.
The first thing you will notice is that they do not all look alike, some have pull out baskets and some have pull out trays. Leaving you to wonder, what one is best?
I like both basket air fryers and air fryer ovens, for different reasons.
Why I like Air Fryer Baskets–
Easy To Use, literally plugin and go, so easy to use.
Easier to Make small foods, nothing like shaking the basket when you are making a batch of French Fries, rather than use tongs in an Air Frye Oven to Flip each one.
Most AIr Fryer Basket are dishwasher safe, meaning you just take the basket out and place it into the dishwasher.
Why I like Air Fryer Ovens-
Allows you to make cookies, pancakes, and other treats easier, no need to line your air fryer basket with parchment paper. Just use the drip tray.
Large quantities can be made since they are generally bigger and come with larger trays; you can make a whole meal in the air fryer oven.
Most of the air fryer ovens come with a rotisserie for chicken, which is so delicious.
Can adjust the trays to allow more or less heat on foods. This is great for baking. In an air fryer basket, sometimes the top gets browned by the bottom is raw.
My Favorite Air Fryer Baskets (At Time of Post) (affiliate links included)

Instant Vortex Air Fryer 4 in 1, Best Fries Ever, Roast, Bake, Reheat, 6 Qt, 1700W
Note: This is one that I use every single day, it's easy to use, and it's very easy to clean.

GoWISE USA 1700-Watt 5.8-QT 8-in-1 Digital Air Fryer with Recipe Book, Black

Secura Air Fryer XL 5.3 Quart 1700-Watt Electric Hot Air Fryers Oven Oil Free Nonstick Cooker w/Additional Accessories, Recipes, BBQ Rack & Skewers for…
This was my first air fryer, and I still use it today, it's well made, and durable.
My Favorite Air Fryer Ovens (At Time of Post) (affiliate links included)
Instant Vortex Plus Air Fryer Oven 7 in 1 with Rotisserie, 10 Qt, EvenCrisp Technology
This one is perfect for my kid's they use it all the time, easy to use and comes with a great Rotisserie.

Instant Omni Plus Air Fryer Toaster Oven 11 in 1, 26L, Rotisserie, Reheat Pizza, XL
If you have a large family, this can make a lot of food. I have 3, it also fits a large pizza.