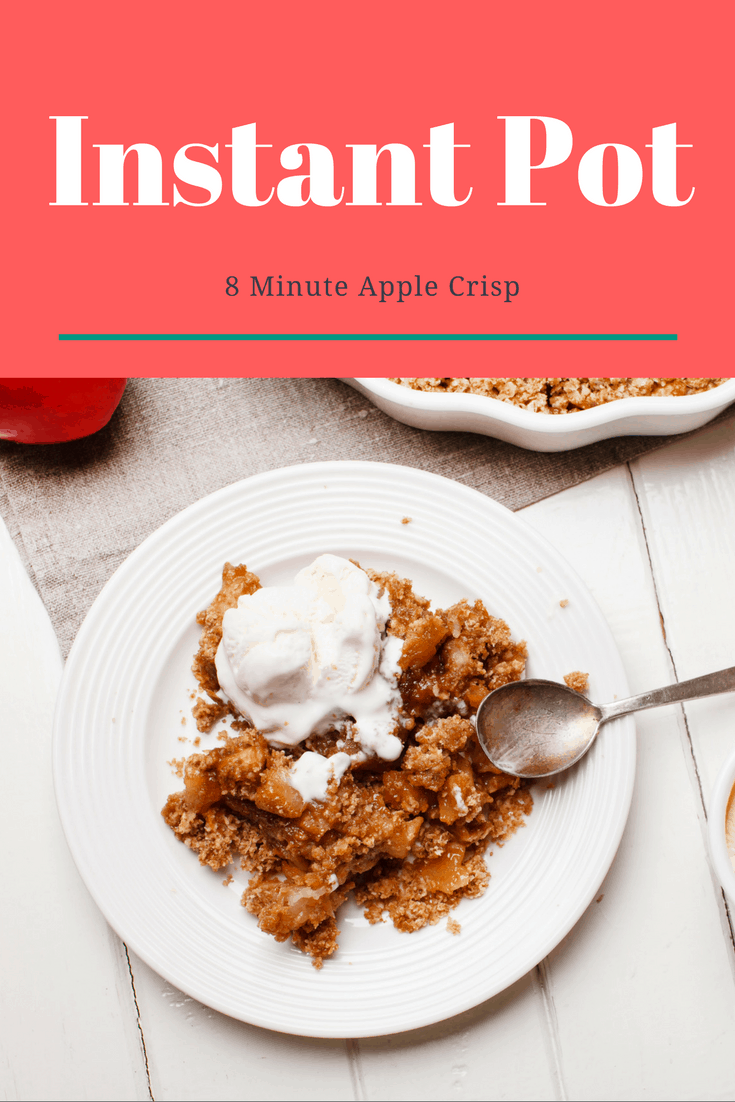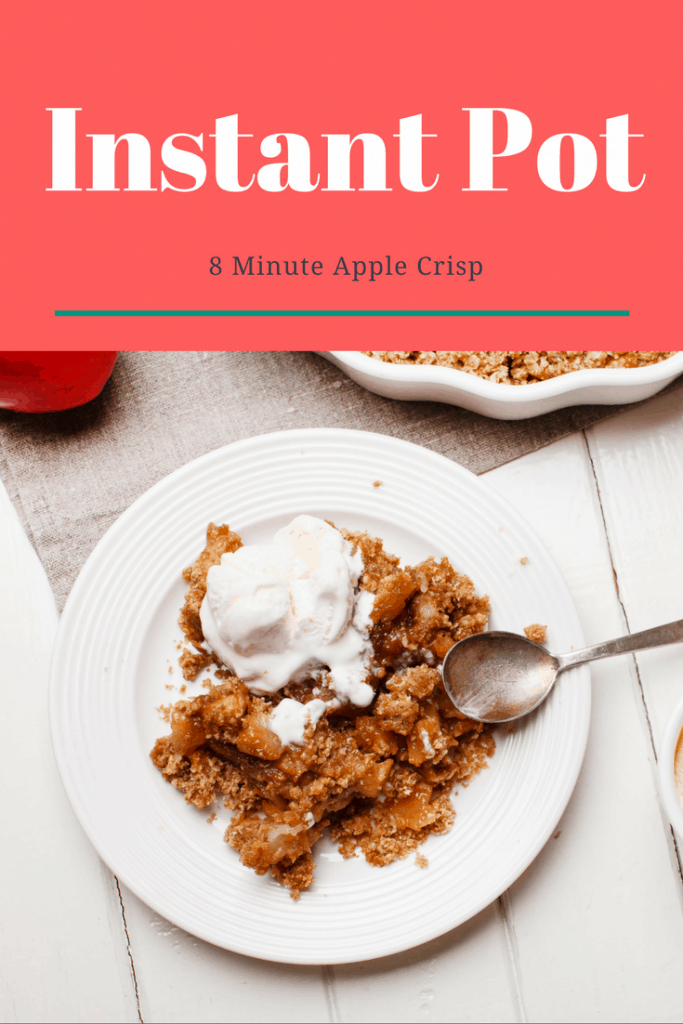 Note: Affiliate links are included in this post
This is the recipe for the Instant Pot Users, who are looking for desserts/bread recipes.  I have been working on making more and more in my Instant Pot.
If you aren't following me. I'm at Inspiring NH Kids. I usually do a recipe for the Instant Pot every day.  So, if you are looking for more recipes, make sure to check back.
I also started a new Facebook group, for everyone to share recipes and talk about their Instant Pot
I have also noticed that this is on sale now, only $79.99. So, if you don't have an Instant Pot, or are looking to get another one. This is your time
Some of the most popular Instant Pot Recipes,
8 Items Every Instant Pot Owner Needs to Own
Chicken Fried Rice-Chinese Style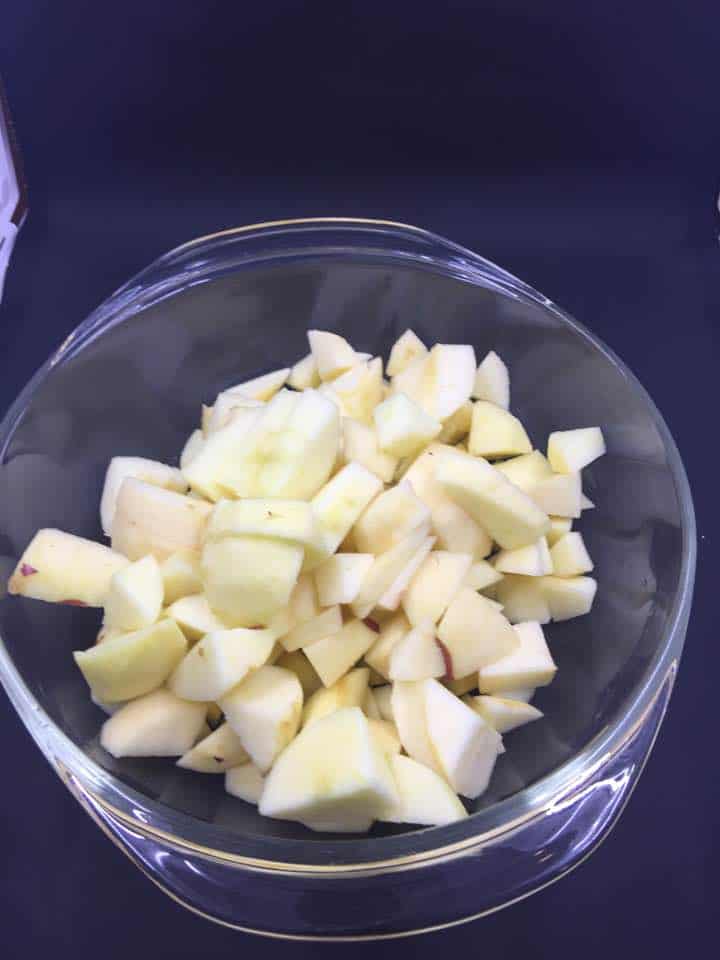 Instant Pot-Apple Crisp (Only 8 Minutes)
Ingredients
5 cups of apples (peeled and cubed)
2 teaspoons of ground cinnamon
1/2 cup of water
1 tablespoon of maple syrup
1/2 cup of melted butter
1 cup of old fashioned oats
1/4 cup of flour
1/4 cup of brown sugar
Instructions
Peel your apples and then cut them up into 1 inch pieces.
Place the apples in the Instant Pot.
Sprinkle cinnamon over them, then add the water and maple syrup.
Melt your butter in the microwave, or over the stove.
Pour the melted butter into a bowl, then add the old fashioned oats, flour, brown sugar in the bowl and mix well.
Spread the mixture on top of the apples/water/maple syrup/cinnamon.
Using the manual high pressure button, set it for 8 minutes.
Let it naturally release.
Serve warm with vanilla ice cream (if desired) and
Enjoy!
https://forktospoon.com/instant-pot-apple-crisp-8-minutes/