Note: Affiliate links are included in this post
I LOVE this recipe. This is a great one to pin for the fall. There is nothing better than giving your child, nice fresh and pure applesauce. I want you to try this, if you have never made homemade applesauce, you OWE it to yourself to try it.
Now, I have made applesauce and canned it for years, as has my mother and my grandmothers, but this method rocks it away, by light years.
This is a very simple applesauce recipe,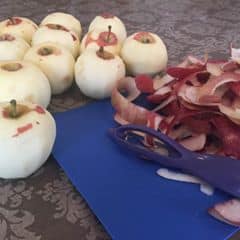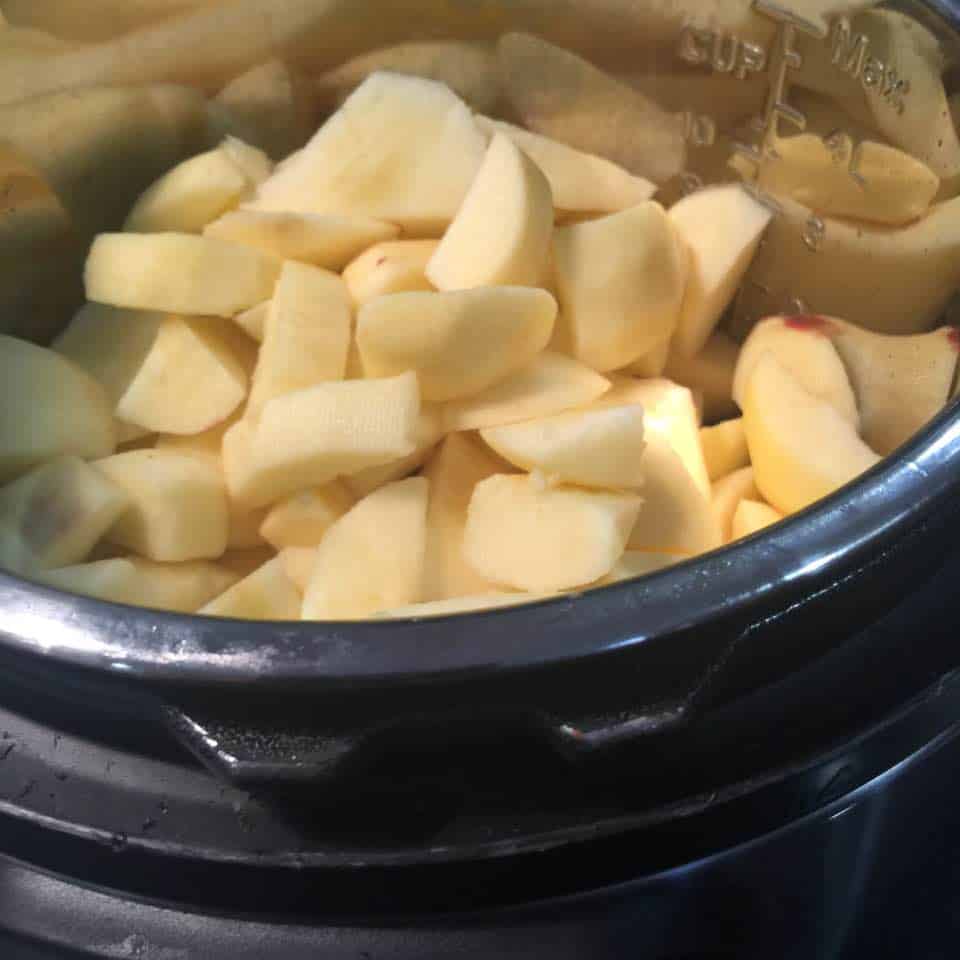 Instant Pot-3 Minute Applesauce
Ingredients
12-14 peeled and diced apples
2 tablespoons of butter
1 tablespoon of cinnamon
1 to 2 tablespoon of honey
1/4 cup of lemon juice
1 teaspoon of salt
1 cup water
Instructions
Peel and chopped apples, after you are done place them in your instant pot.
Add the butter, cinnamon, honey, lemon juice, salt and water into the instant pot.
Mix together, then place the lid back on.
Using the manual button, set the timer to 3.
Let it pressurize, then let it slow release (it will take about 12 to 15 minutes)
When it's cool enough, put the apples into a food processor and blend until smooth.
And enjoy!
https://forktospoon.com/instant-pot-3-minute-applesauce/