Making applesauce is one of the easiest ways to use up a lot of apples, and it's also a great way to get your kids involved in the kitchen. With an Instant Pot, you can have homemade applesauce in no time at all! This recipe is simple and straightforward, with just a few ingredients needed. So dive into this delicious autumn treat!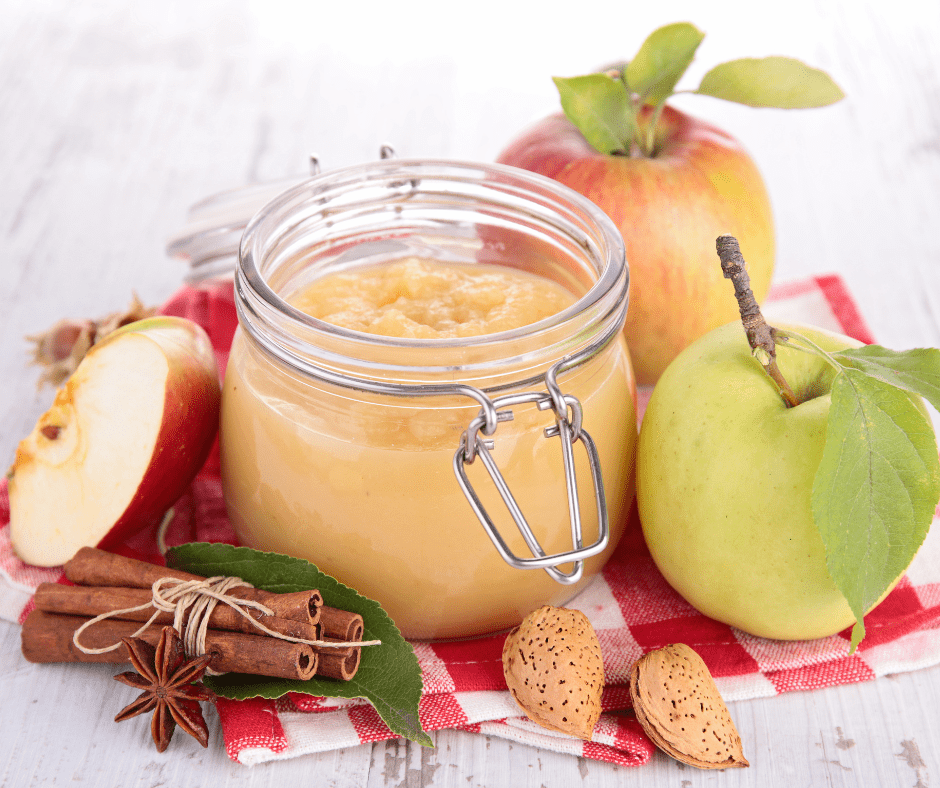 Instant Pot Applesauce–I LOVE this recipe. This is a great one to pin for the fall. There is nothing better than giving your child, a nice cup of fresh and pure applesauce. I want you to try this, if you have never made homemade applesauce, you OWE it to yourself to try it.
Now, I have made applesauce and canned it for years, as has my mother and my grandmothers, but this method rocks it away, by light-years.
This is a very simple applesauce recipe, delicious homemade applesauce is so much easier with the help of the Instant Pot, and with only a few steps, it's amazing.
Can You Make Applesauce In The Instant Pot?
Yes, you can make applesauce in the Instant Pot! This super-easy recipe is perfect for fall, and it's a great way to use up any extra apples you have on hand. Plus, the Instant Pot cooks the applesauce evenly and quickly, so it's perfect if you're short on time. Give this recipe a try today!
Why You Will Love Making Instant Pot Applesauce!
Do you love applesauce but don't want to spend the time cooking it on the stovetop? If so, you'll love making Instant Pot applesauce! It's simple, quick, and delicious. Plus, you can customize it to your liking by adding your favorite spices. Give it a try today!
Ingredients Needed For Instant Pot Applesauce
One of the easiest things to make in the Instant Pot is applesauce. All you need are a few simple ingredients and a little bit of time. In this post, we'll walk you through everything you need to know to make delicious homemade applesauce in your Instant Pot. So whether you're a first-time cook or an experienced pro, read on for all the details!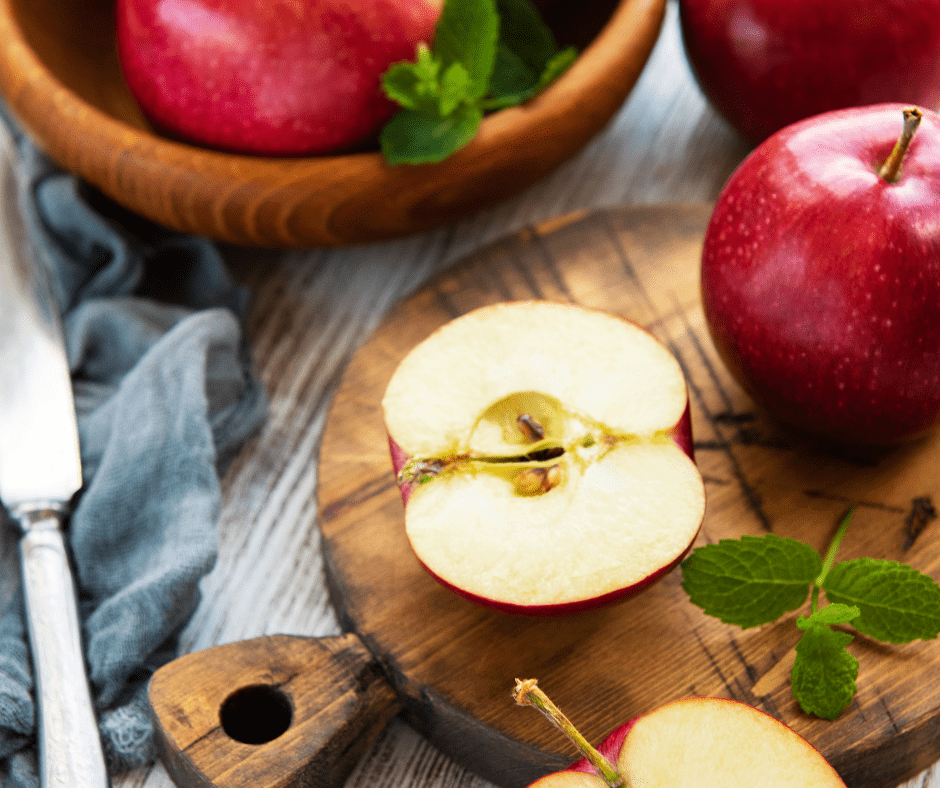 Apples: Use a combination of sweet and tart apples, for great applesauce.
Butter: Use unsalted butter, or eliminate the salt from the ingredients.
Ground Cinnamon: Adds some great flavor!
Honey: Sweetens the applesauce without granulated sugar.
Lemon Juice: Adds some tartness to the applesauce.
Salt: Adds some flavor to the applesauce.
Water: Helps to give the consistency of applesauce.
How To Make Applesauce In The Instant Pot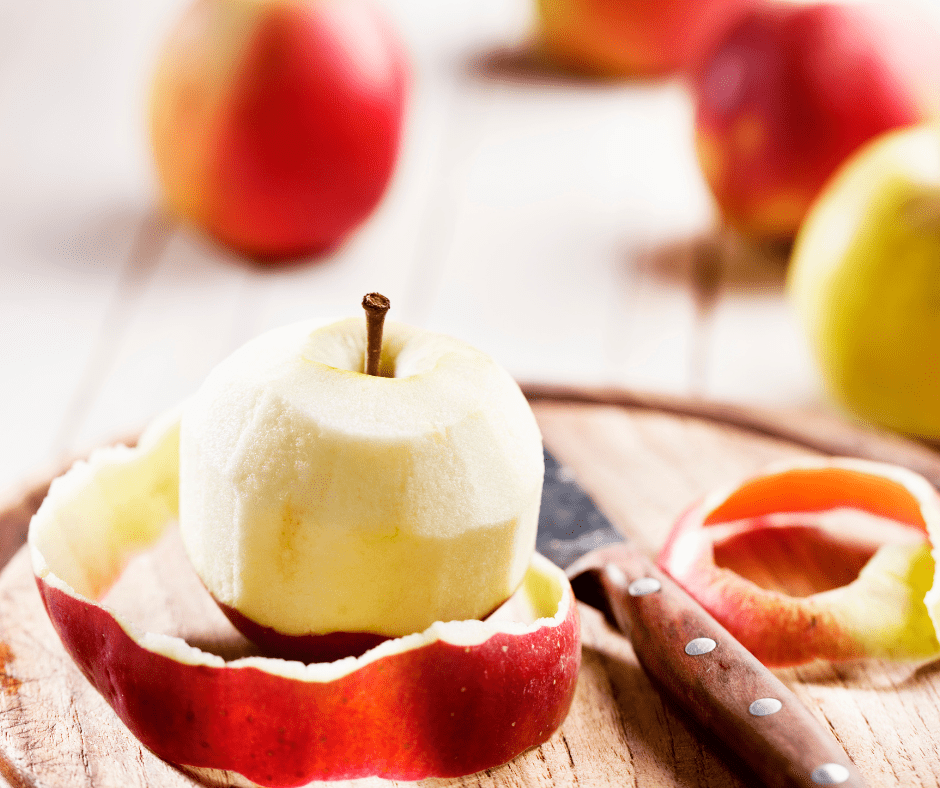 Peel and chopped apples. After you are done, place them in your Instant Pot. Add the butter, cinnamon, honey, lemon juice, salt, and water into the instant pot. Mix, then place the lid back on. Using the manual button, set the timer to 3.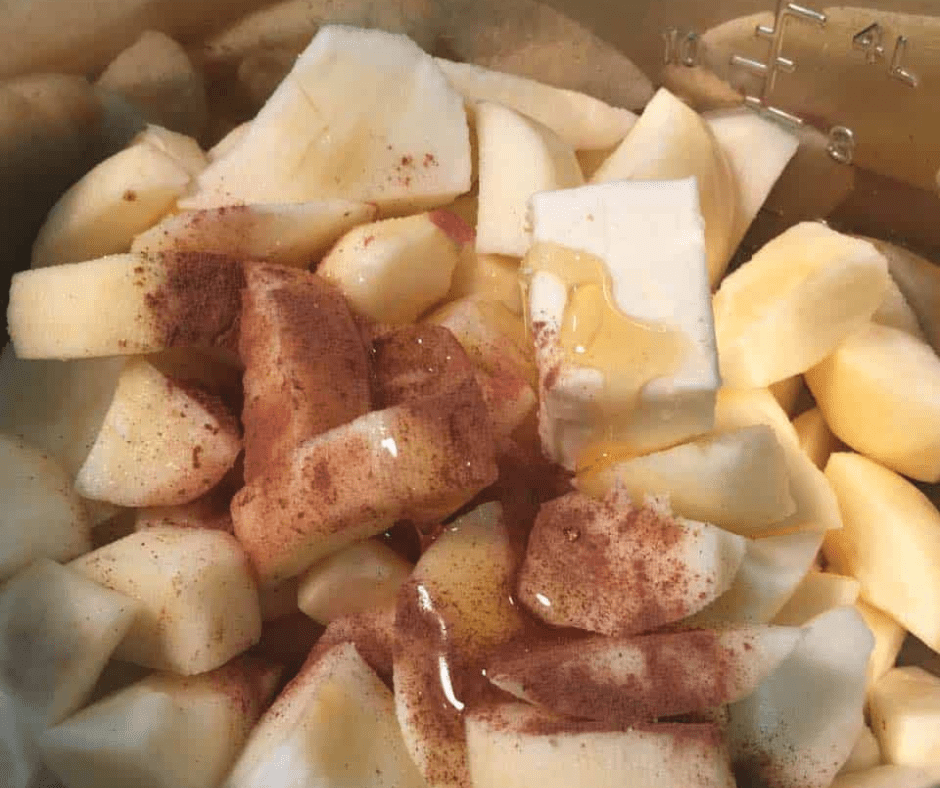 Let it pressurize, then let it slow release (it will take about 12 to 15 minutes) When it's cool enough, put the apples into a food processor and blend until smooth.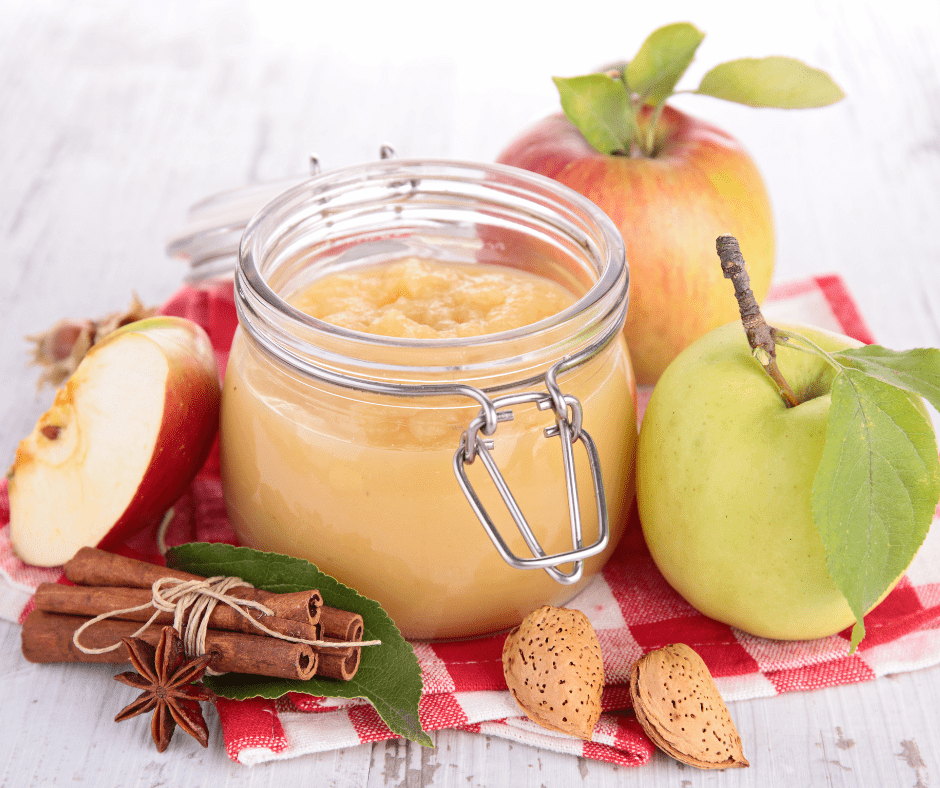 What Are The Best Apples For Applesauce
Which apples make the best applesauce? This is a question that many people have asked, and there are a lot of different answers. Some people say that Granny Smith apples are the best for applesauce, while others prefer using Honeycrisp apples. There are plenty of other types of apples that can be used for making applesauce as well. So, what is the best apple for making applesauce?
You can use any type of apple for applesauce, but if you want the best results cook them down and keep their flavor strong. Softer varieties like Golden Delicious or Fuji will break easier when cooked which means they're great in a sauce since that's what happens with these types! McIntosh has much more tender flesh than other hardier kinds so it won't ruin an otherwise delicious dish by breaking apart during the cooking process – making this one our favorite choice next time around!.
How To Store Applesauce
Applesauce is one of those delicious homemade condiments that can be used in a variety of ways. But once you've made a batch, you need to know how to store it properly so it lasts as long as possible. Here are some tips on how to store applesauce so you can enjoy it for weeks (or even months) to come!
Let your applesauce cool to room temperature.
Ladle your applesauce into an airtight container.
Store in the refrigerator for about a week.
Freeze for any longer.
More Instant Pot Recipes:
If you're like me, you've been using your Instant Pot more and more lately. It's just so convenient! And today I'm going to share with you some of my favorite Instant Pot recipes. So whether you're a beginner or an experienced Instant Pot user, I think you'll find something here that you'll love. These recipes are all easy to follow and require little prep time, so they're perfect for busy weeknights. So let's get started!
Don't Forget To Pin: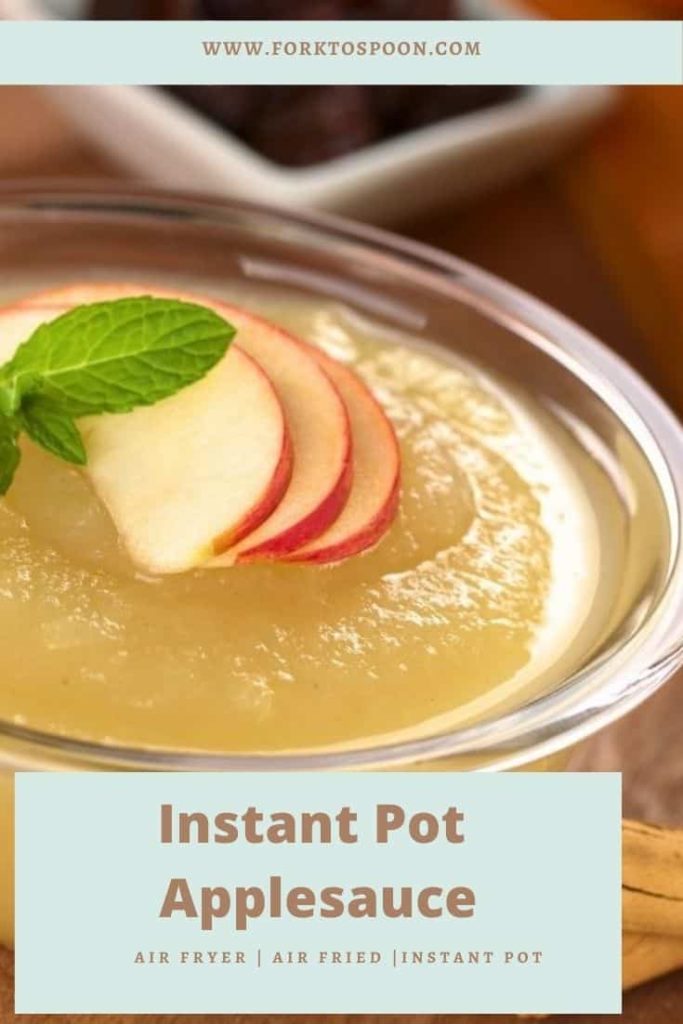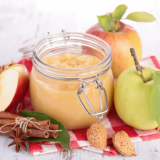 Instant Pot Applesauce
Description
Who doesn't love applesauce? It's the perfect comfort food, and it's so easy to make. All you need is an Instant Pot, some apples, and a few spices.
Ingredients
12-14

peeled

apples

,

diced

2

tablespoons

butter

1

tablespoon

ground cinnamon

1-2

tablespoons

honey

1/4

cup

lemon juice

1

teaspoon

salt

1

cup

water
Instructions
Peel and chopped apples. After you are done, place them in your instant pot.

Add the butter, cinnamon, honey, lemon juice, salt, and water into the instant pot.

Mix, then place the lid back on.

Using the manual button, set the timer to 3.

Let it pressurize, then let it slow release (it will take about 12 to 15 minutes)

When it's cool enough, put the apples into a food processor and blend until smooth
Nutrition
Serving:
1
Serving
Calories:
51
kcal
Carbohydrates:
5
g
Protein:
0.1
g
Fat:
4
g
Saturated Fat:
2
g
Polyunsaturated Fat:
0.1
g
Monounsaturated Fat:
1
g
Trans Fat:
0.2
g
Cholesterol:
10
mg
Sodium:
420
mg
Potassium:
21
mg
Fiber:
1
g
Sugar:
3
g
Vitamin A:
122
IU
Vitamin C:
4
mg
Calcium:
17
mg
Iron:
0.1
mg