The air fryer is a kitchen revolution.
It's making all kinds of good things possible. And your favorite poultry dishes are next on the menu.
Among the wide range of possibilities and uses, cooking ground chicken in an air fryer has emerged as a delightful option for those seeking leaner, protein-packed meals.
Gone are the days when healthy eating meant compromising on flavor and convenience. This blog post will uncover the secrets of creating a wholesome and delicious meal that fits seamlessly into your busy lifestyle.
Let's dive in!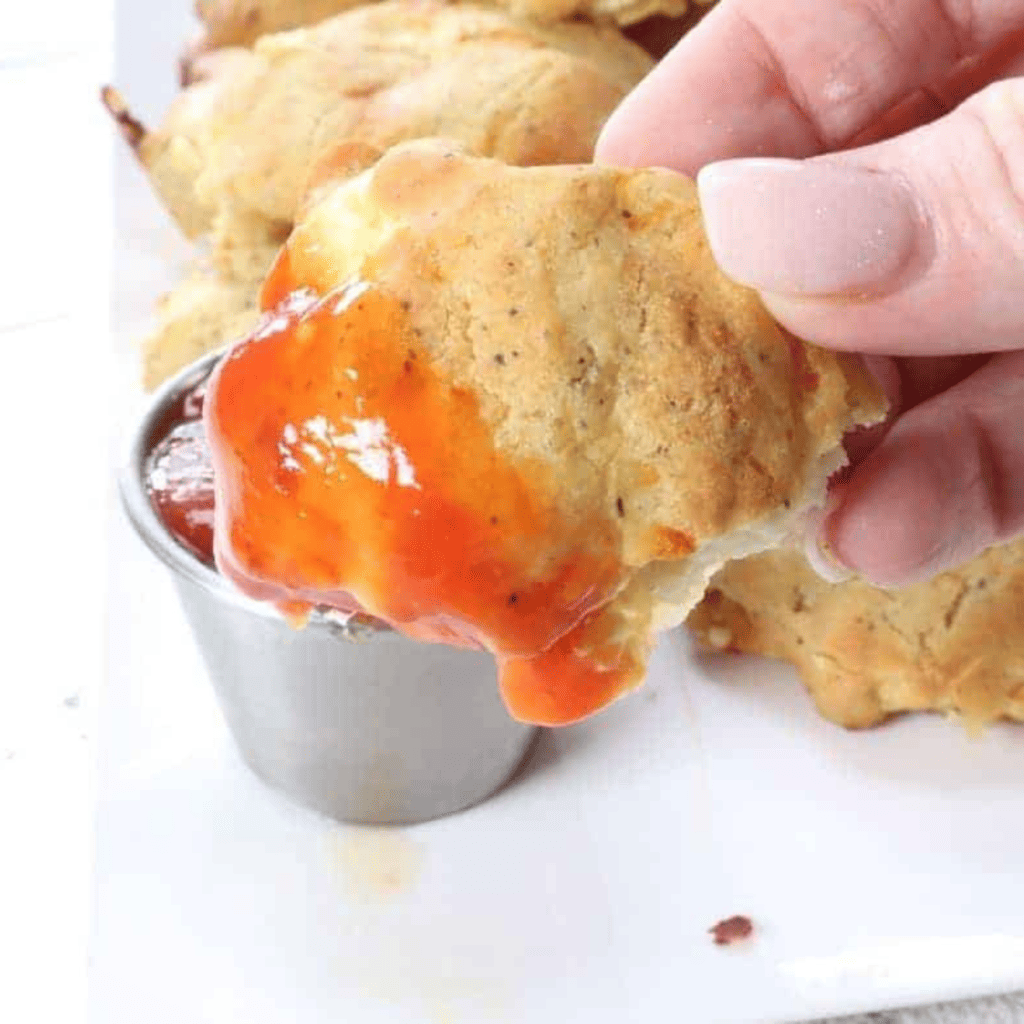 What is Ground Chicken?
Before we get into the nuts and bolts of the cooking process, let's take a moment to understand this versatile and lean protein.
Ground chicken meat has been finely chopped or minced into small pieces and is often used for delicious air fryer chicken patties. The mince is easy to mold into the familiar burger patty shape and can be seasoned from the inside out.
It's often leaner than traditional chicken breasts or thighs, but variable fat quantities are available. It is an excellent alternative to ground pork or beef, and air fryer chicken recipes are often considered healthier than red meat burgers.
With the right set of seasonings, it can make a grand variety of tasty, beefy dishes, including juicy chicken burgers, lasagna, and chicken meatballs.
Things to Keep In Mind When Cooking Ground Chicken Meat
Here are our top tips to ensure that whether you're air frying up fresh or planning to cook frozen chicken patties, you get a superb result every time.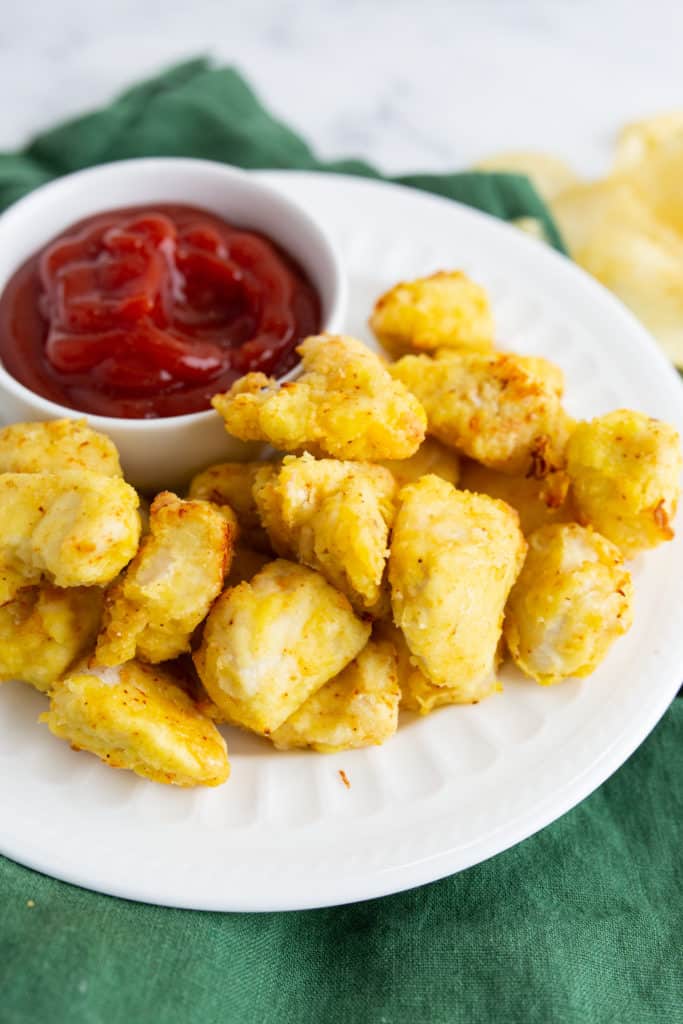 Your Mixture Needs Moisture
As poultry contains less fat compared to beef or pork, it's important to introduce moisture to your air fry chicken burgers.
Pre-made air fry chicken patties are designed not to dry out, but if you're cooking from scratch, it's your job to ensure a juicy finish.
Add ingredients such as Greek yogurt and soaked breadcrumbs to help retain moisture and contribute to the overall texture and flavor.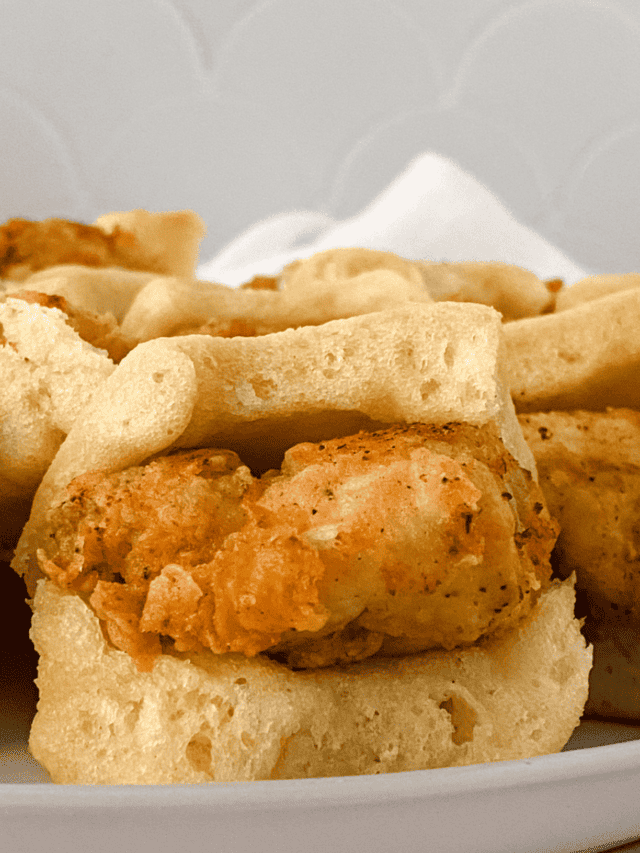 It's Easy to Overcook
Due to its lower fat content, poultry is more prone to overcooking and turning rubbery if you're not careful. To prevent this, it's essential to adjust the cooking temperature accordingly.
Opt for a lower temperature setting than you would typically use for ground beef or pork, as this gentle heat allows the chicken to cook through while retaining its juiciness and tenderness.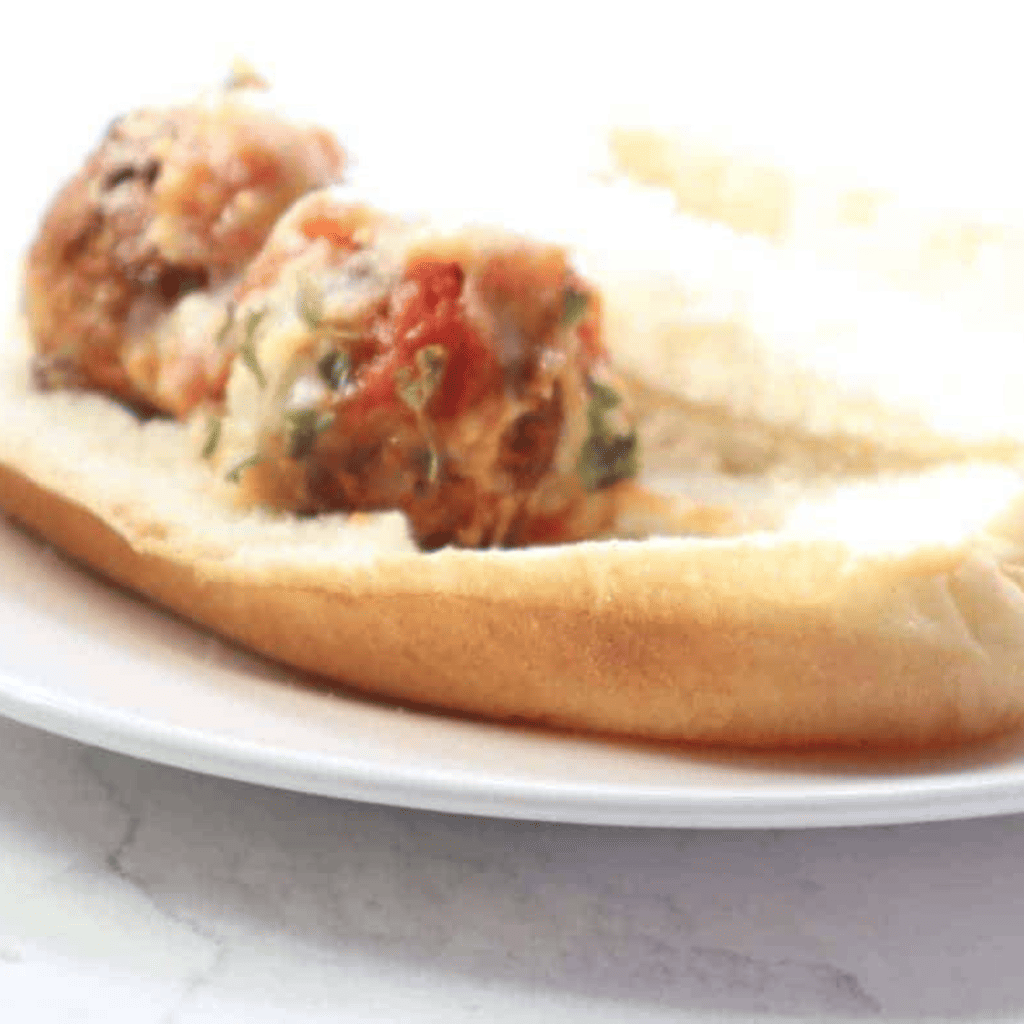 Season Generously
While ground chicken has a unique and delicate taste (ground turkey is another great alternative), it benefits from generous seasoning to elevate its flavors. Don't be shy about salt and pepper, spices, herbs, and other seasonings.
A well-balanced blend will enhance the natural taste of the meat and create a tantalizing dish that satisfies your palate.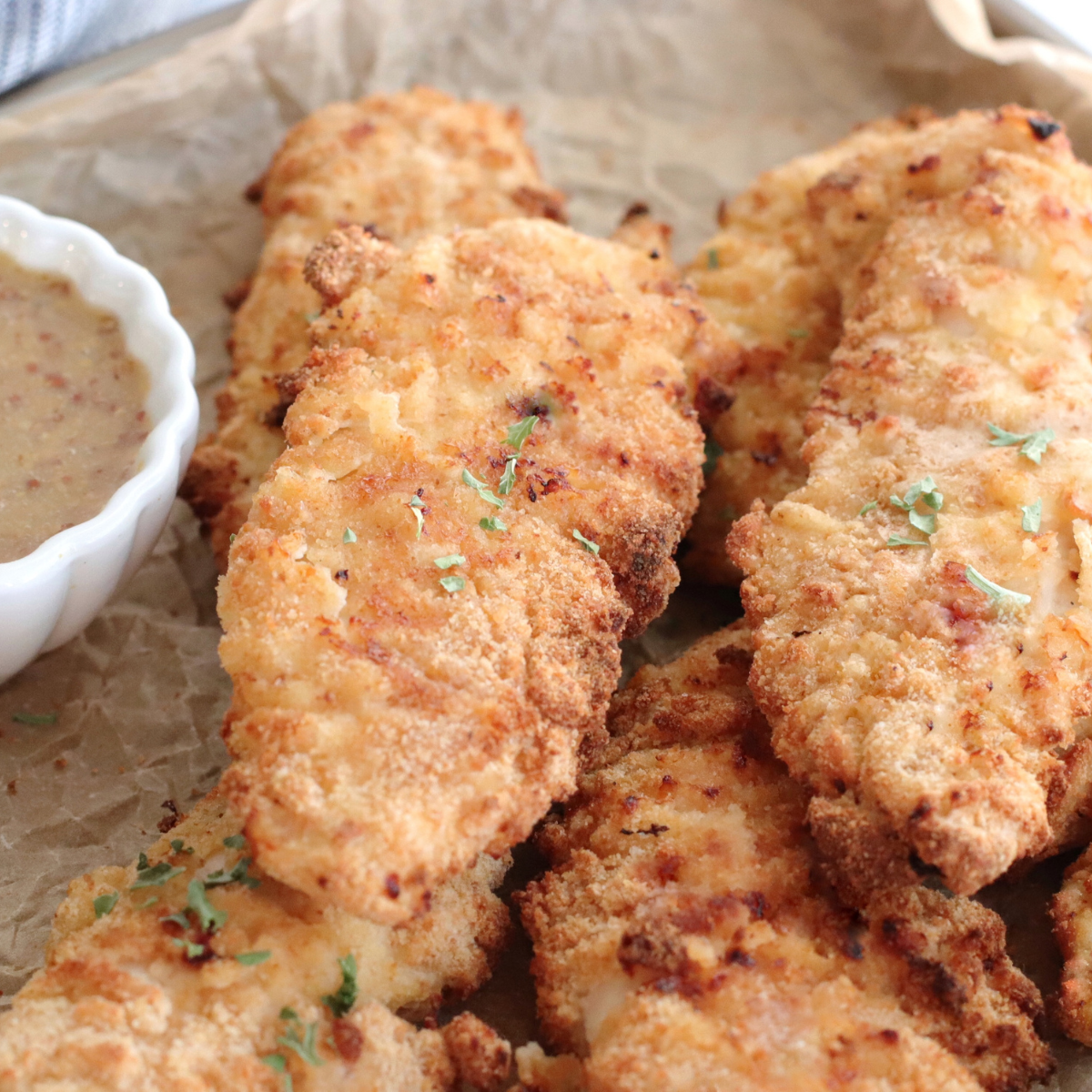 Ingredients List
Here's what you'll need to make this recipe:
1 lb ground chicken: Readily available in most (if not all) supermarkets' poultry areas.
Cooking spray or olive oil: Will be used to line the baking tray and prevent the chicken mince from sticking to the air fryer basket. This is doubly important if you want to make patties.
Seasonings of choice: Garlic powder, onion powder, and black pepper are absolute essentials — but feel free to add spicier alternatives as you see fit.
Greek yogurt and panko bread crumbs: Can be easily forgotten but are essential to make your minced poultry juicy, tender, and a pleasant dining experience.
The Comprehensive, Step-by-Step Guide
1. Preparing the Ground Chicken Mixture
Creating a well-seasoned and moist air-fried patty mixture is the first step towards a mouthwatering culinary adventure with amazing health benefits.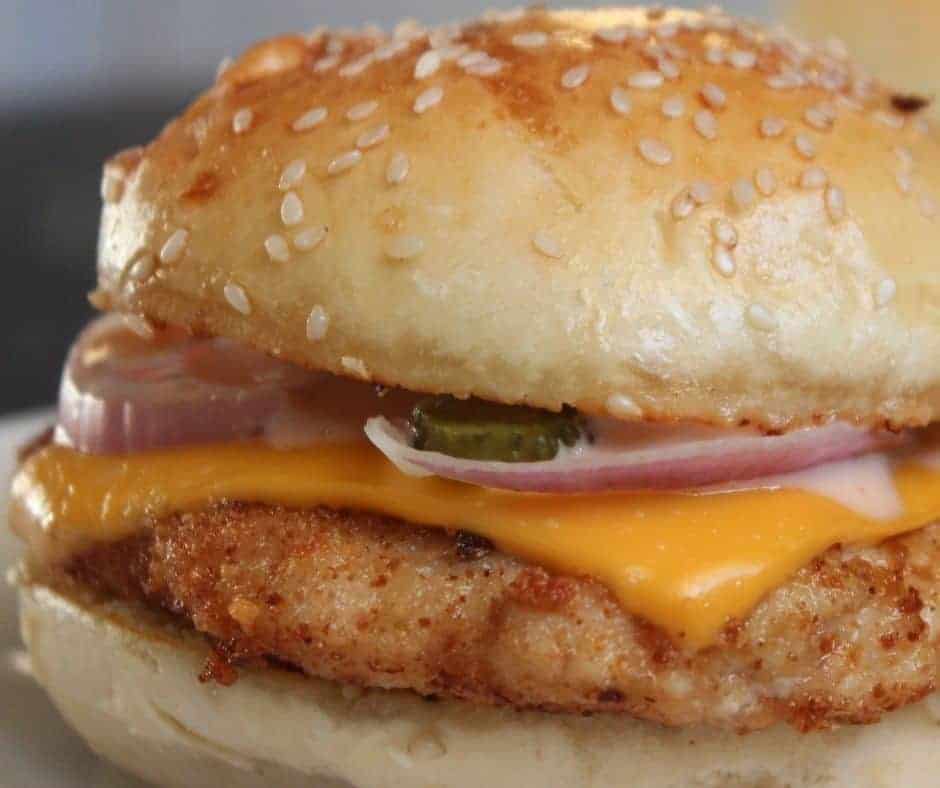 Here's how to craft it:
In a large mixing bowl, take your raw ground chicken and add your desired seasonings and spices. Whether you're going for garlic powder, minced garlic, black pepper, or red pepper flakes, the world's your oyster — and always remember, if you ain't sneezing, it ain't seasoned!
Adding Moisture
To ensure a moist and succulent texture, introduce moisture to the mixture. Use Greek yogurt and soaked panko bread crumbs, which act as moisture retainers while enhancing the overall texture. Greek yogurt contributes a creamy element, while breadcrumbs provide structure and absorb any excess liquid.
Use Your Hands
Once all the ingredients are in the bowl, it's time to get your hands into the bowl and mix well. Use your fingertips to blend the flavors and ensure even distribution of the seasonings and moisture throughout the ground chicken. Be as thorough as possible — slow and steady always wins the race.
2. Preheat Air Fryer Basket
Just because we're working with a wonderfully modern air fryer doesn't mean that we can skip the essential first step of preheating our cooking instrument.
As is the case with conventional ovens, preheating ensures that the air fryer reaches the optimal cooking temperature, allowing for even and efficient cooking of your ground chicken.
Preheating the Air Fryer
Begin by plugging in your device and placing the air fryer basket inside. Make sure it's clean and free from any residue — it's easy to forget the leftover grease from your last cooking session.
Consult your air fryer's manual or guidelines for the recommended preheating temperature. In most cases, however, a temperature of around 350°F (180°C) works well for cooking ground chicken.
Wait for It to Heat!
Set the air fryer to the recommended temperature and allow it to preheat for a few minutes. The time will vary depending on the make or model of your air fryer.
3. Cooking the Ground Chicken in the Air Fryer
Now that you have your perfectly seasoned ground chicken mixture and a preheated air fryer, it's time to bring them together and let the magic happen.
Follow these steps to cook your ground chicken to juicy and flavorful perfection in the air fryer:
Grease the Basket
Lightly grease the air fryer basket or tray with cooking spray or a small amount of olive oil (or cooking oil of your choice). This helps prevent the ground chicken from sticking and ensures easy cleanup afterward.
Carefully place your ground chicken in a single layer in the air fryer basket or on the tray. Make sure to leave some space between each piece to allow for proper air circulation and even cooking.
Set the air fryer to cook mode, using the recommended cooking temperature for ground chicken, which is typically around 350°F (180°C).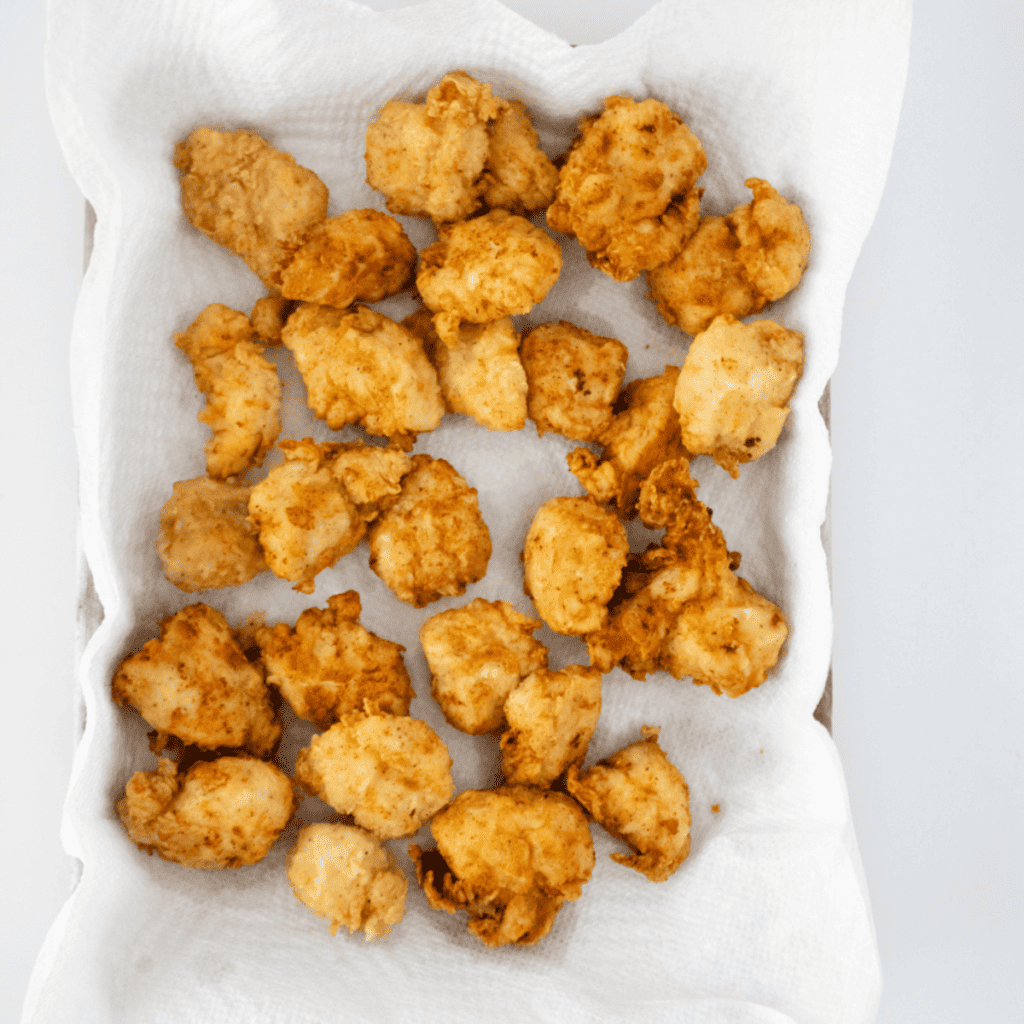 Don't Wander Off!
The cooking time is generally around 10-15 minutes, but be sure to keep a close eye on the chicken during the cooking process to avoid overcooking.
To check for doneness, carefully cut into the meat to ensure it's cooked through and no longer pink in the center. The internal temperature should reach 165°F (74°C) for safe consumption; feel free to use a meat thermometer if it doesn't pass the eye test.
You're All Set!
Once your meat is perfectly cooked, remove it from the air fryer basket and allow it to rest for a few minutes.
Now, get ready to savor the fruits of your labor as you serve up! Whether you're planning to cook chicken burgers for a summery treat or baking off some fantastic meatballs for meal prep, you'll achieve fantastic results with this super-simple method.
3 Easy Air Fryer Recipes
Hosting a party, by any chance?
These mini sliders featuring air-fried ground chicken patties tossed in zesty buffalo sauce served on soft slider hamburger buns with mozzarella cheese and ranch, are perfect for game nights or casual gatherings.
Top tip: remember to prep your hamburger buns in advance!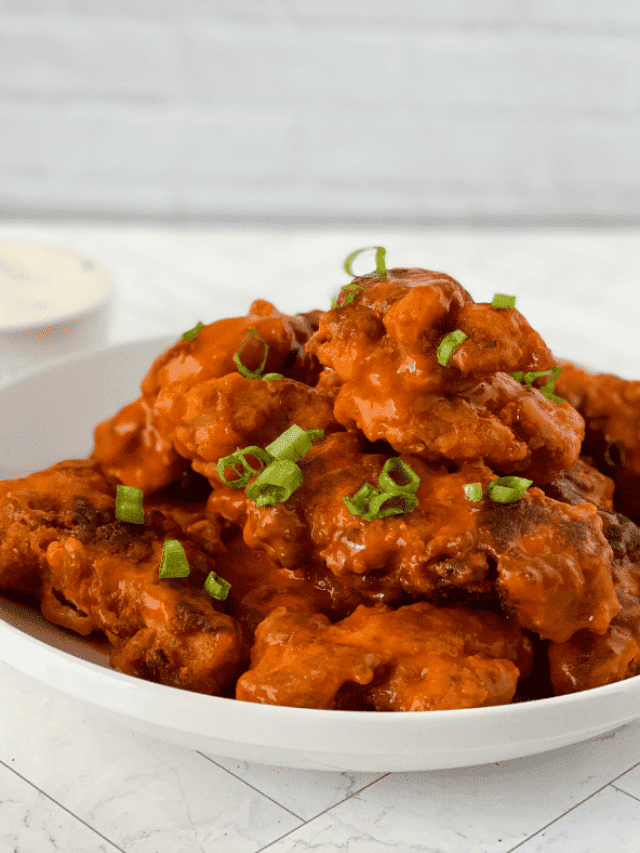 In this recipe, you'll enjoy crispy breaded ground chicken patties smothered in a marinara sauce seasoned with garlic and onion powder – and layered with melted mozzarella cheese.
And all air-fried to perfection using our simple technique!
Serve this Italian classic over pasta or in a sandwich for a quick and comforting meal that's sure to please.
Enjoy a healthier twist on classic spring rolls with these air-fried delights. In this delicious air fryer recipe, ground chicken is combined with crunchy vegetables and wrapped in light and crispy spring roll wrappers.
Air fry until golden and serve with a sweet chili dipping sauce for a satisfying appetizer or snack.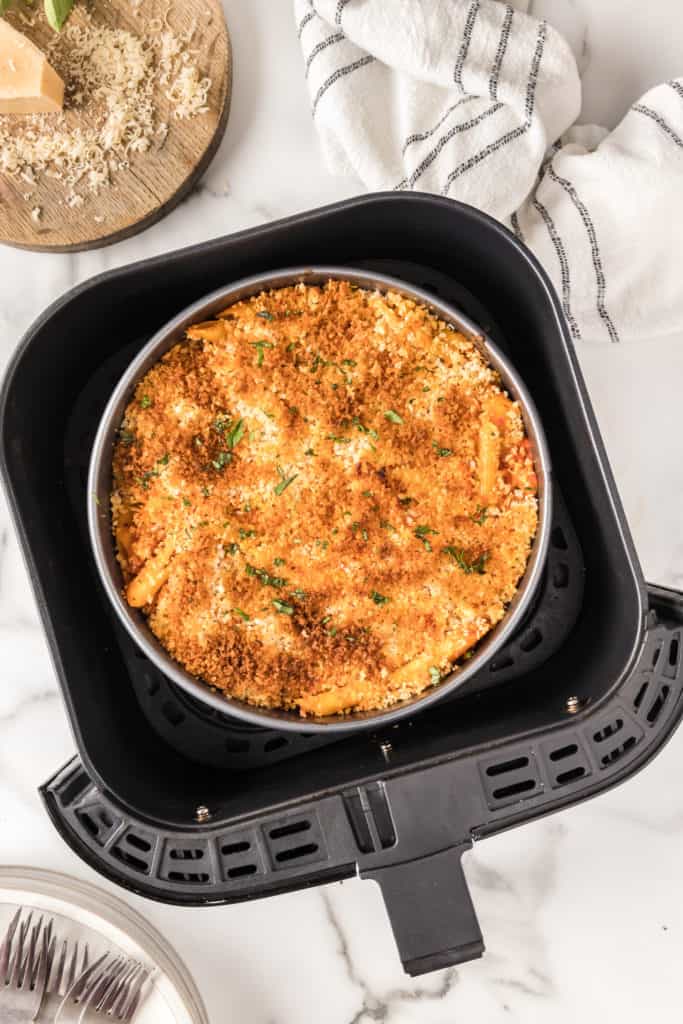 How to Cook Ground Chicken in Air Fryer: Final Thoughts
Incorporating ground chicken into your air fryer repertoire opens up a world of flavorful possibilities.
With the right seasonings, cooking techniques, and a touch of culinary creativity, you can enjoy succulent and delicious ground chicken dishes that are bound to leave you satisfied.
Frequently Asked Questions
How long does ground chicken take to cook?
When cooking air fryer ground chicken, the cooking time typically ranges from 10 to 15 minutes.
However, the exact cooking time may vary depending on the size and thickness of the ground chicken pieces and the specific model of your air fryer.
How long do you cook chicken patty in air fryer?
If you're making air fryer chicken burgers, preheat the cooker to 350°F and cook your chicken burger for around 12 to 15 minutes.
Can I put raw chicken in my air fryer? (or ground turkey?)
Yep – these devices are designed to cook raw ingredients, including chicken and ground turkey, efficiently and safely.
However, it's crucial to ensure that the meat reaches a safe internal temperature to avoid any foodborne illnesses; always use a reliable meat thermometer to measure this.
More Air Fryer Recipes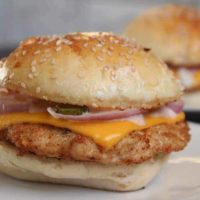 How to Cook Ground Chicken in Air Fryer
Description
Do you want to enjoy a healthy, delicious dinner without spending hours in the kitchen? If so, then cooking ground chicken in an air fryer is your answer. With this easy recipe, you can whip up a flavorful dinner that doesn't skimp on either nutrition or taste. Plus, because it all happens in one appliance—the air fryer!—cleanup will be a breeze. Let's get started and learn how to cook ground chicken perfectly every time using an air fryer.
Ingredients
1

pound

ground chicken

1

teaspoon

olive oil

,

or cooking spray

1/2

teaspoon

garlic powder

,

optional

1/2

teaspoon

onion powder

,

optional

1/2

teaspoon

kosher salt

,

optional

1/2

teaspoon

black pepper

,

optional

1/4

cup

Greek yogurt

,

optional

1/4

cup

breadcrumbs

,

optional
Instructions
In a large mixing bowl, add your ground chicken, and seasonings, mix well.

Slowly fold in the Greek yogurt, mix well.

Preheat the air fryer to 350 degrees F, for 3-5 minutes.

Spray the baking pan with cooking spray or brush with olive oil. Add the ground chicken to the prepared baking pan, and set into the preheated air fry and cook for 10-15 minutes. During the cooking process, mix teh chicken well, and then remove when the internal temperature reaches 165 degrees F.

Use in your favorite recipe.
Nutrition
Serving:
1
Serving
Calories:
139
kcal
Carbohydrates:
4
g
Protein:
15
g
Fat:
7
g
Saturated Fat:
2
g
Polyunsaturated Fat:
1
g
Monounsaturated Fat:
3
g
Trans Fat:
0.05
g
Cholesterol:
65
mg
Sodium:
275
mg
Potassium:
422
mg
Fiber:
0.3
g
Sugar:
1
g
Vitamin A:
1
IU
Vitamin C:
0.04
mg
Calcium:
24
mg
Iron:
1
mg