Note: Affiliate links are included in this post
This is a very simple recipe. I really am working on creating healthy and fast recipes. After all, my life is hectic and I just bought an Air Fryer to get my family eating at home more and meanwhile saving calories and money. This is the Air Fryer I own. I have really liked it. It's simple…which is important to me.
Today, I am showing you a basic recipe for making a Reuben sandwich in the Air Fryer.
Here are some other of my tried and true recipes:
If you are looking for a great starter pans for your Air Fryer, I used these, they are currently 68% off at Amazon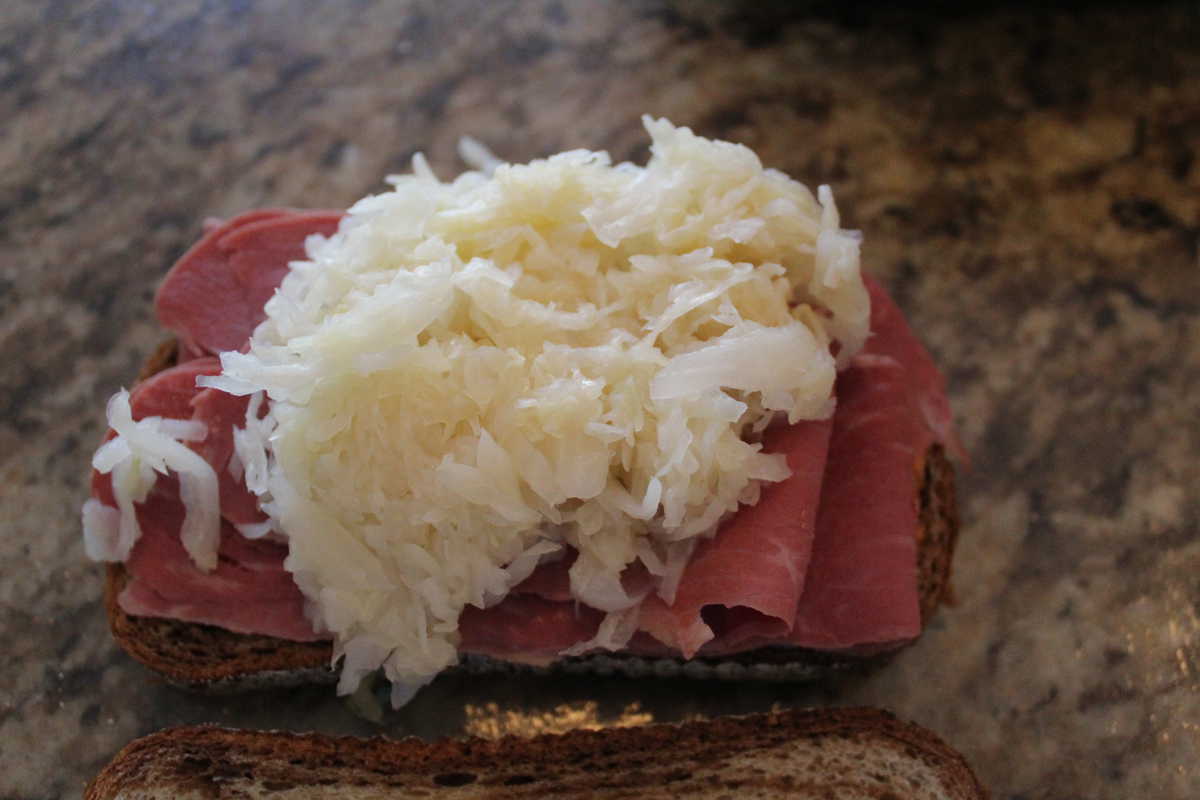 Then add the sauerkraut on top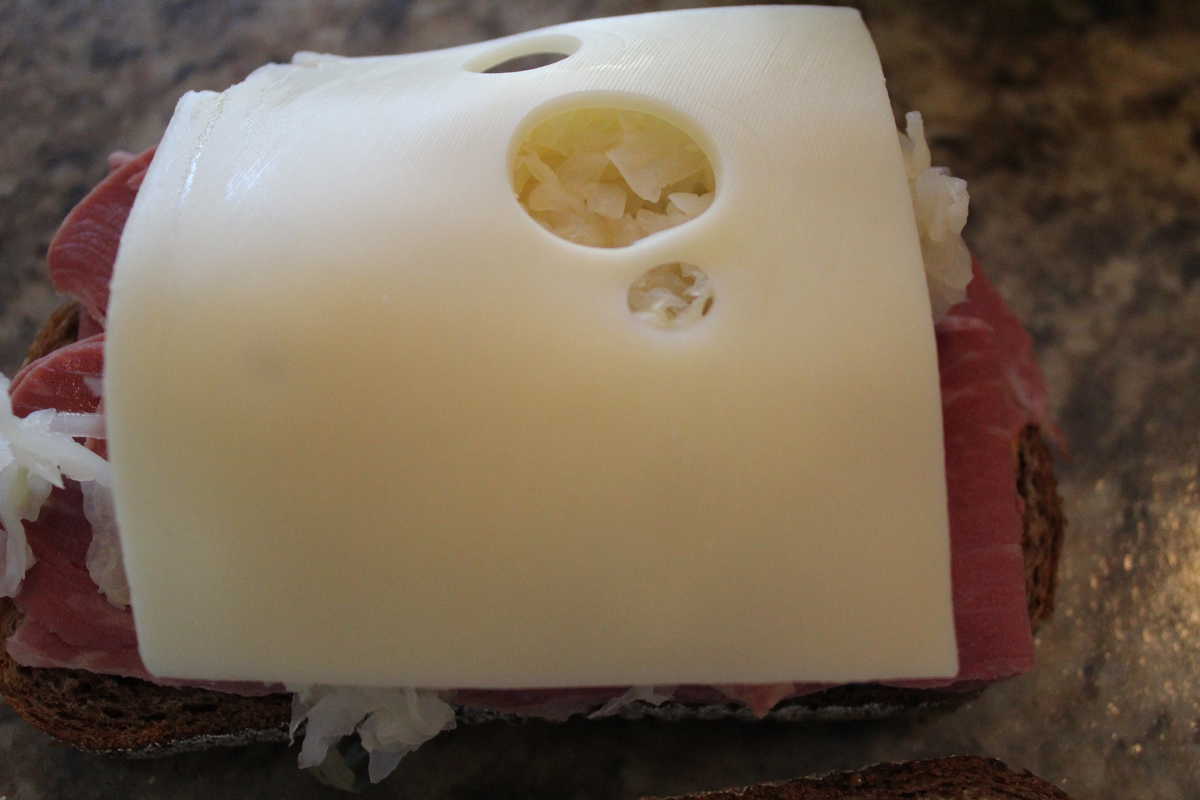 Then add the cheese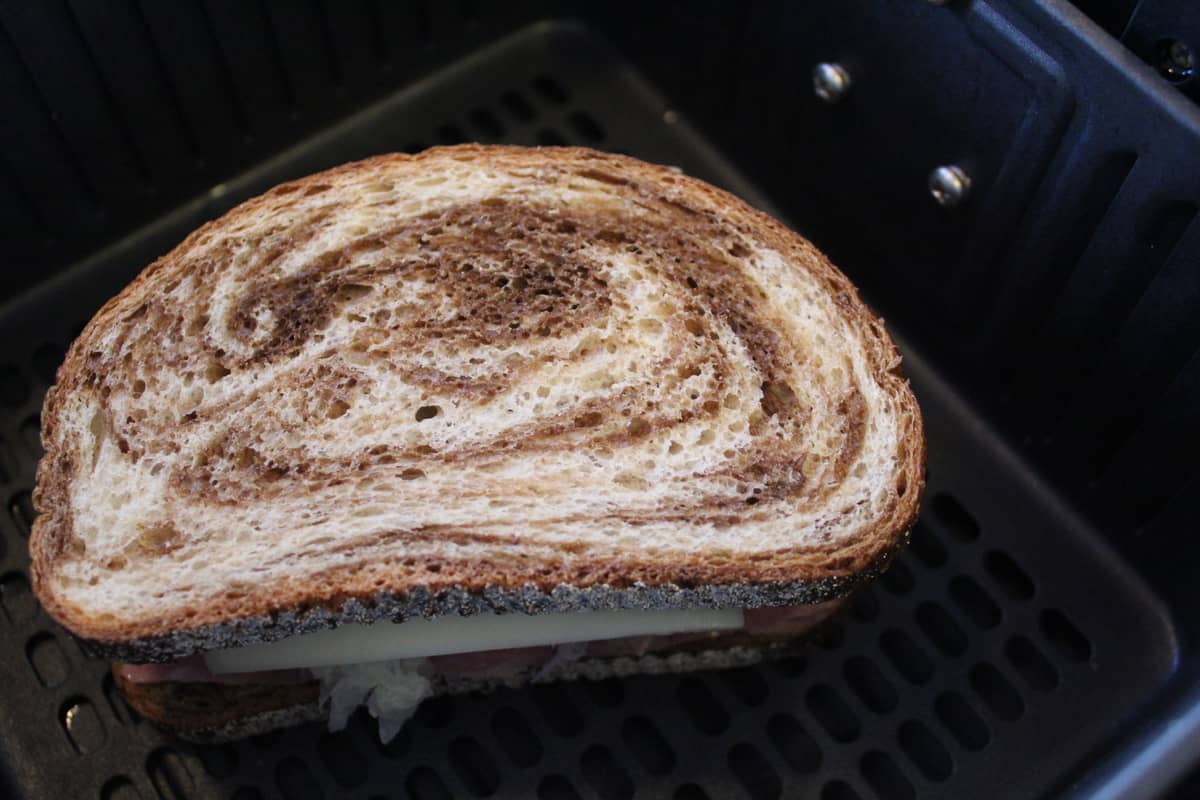 Top it off with the other piece of bread, add it your Air Fryer basket, and spray it with non-stick cooking spray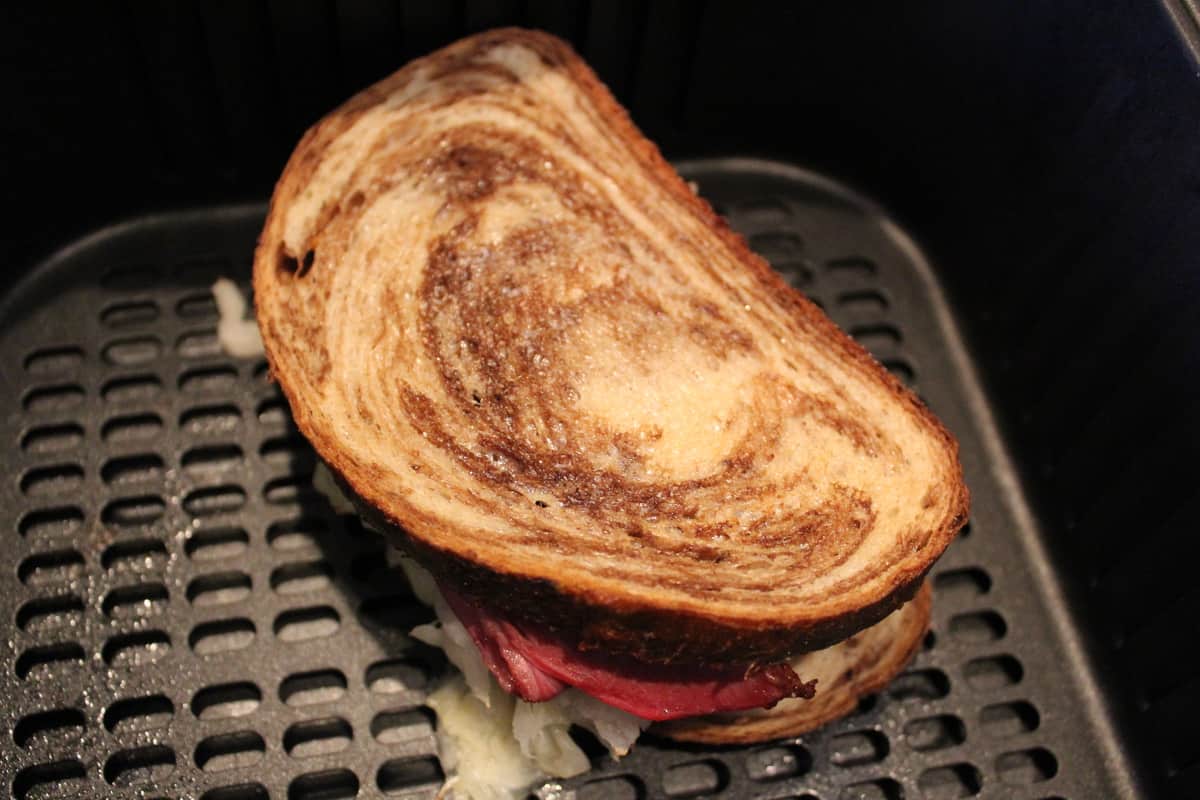 Air fryer it at 390 degrees F, for 4 minutes, then flip and do another 3 minutes. (spray the other side, when you flip)
Air Fryer-The BEST Reuben Sandwiches
Author:
www.inspiringnhkids.com
Recipe type:
Air Fryer, Sandwiches
Ingredients
¼ cup of Russian dressing
8 slices of rye bread
1 pound of corned beef, sliced
12 ounces of sauerkraut, drained
4 slices of Swiss cheese
non-stick cooking spray
Instructions
Start by spreading the Russian dressing on 1 piece of bread (or do all 4 at once). Then place the corned beef on top, and then place the drained sauerkraut on top, then top it off with a piece of Swiss cheese. Then add the top piece.
Place the sandwich in the air fryer and spray the tops with non-stick cooking spray.
Air fryer your sandwich for 4 minutes at 390 degrees, and then when it's up flip it, spay it with non-stick cooking spray and do another 3-4 minutes.