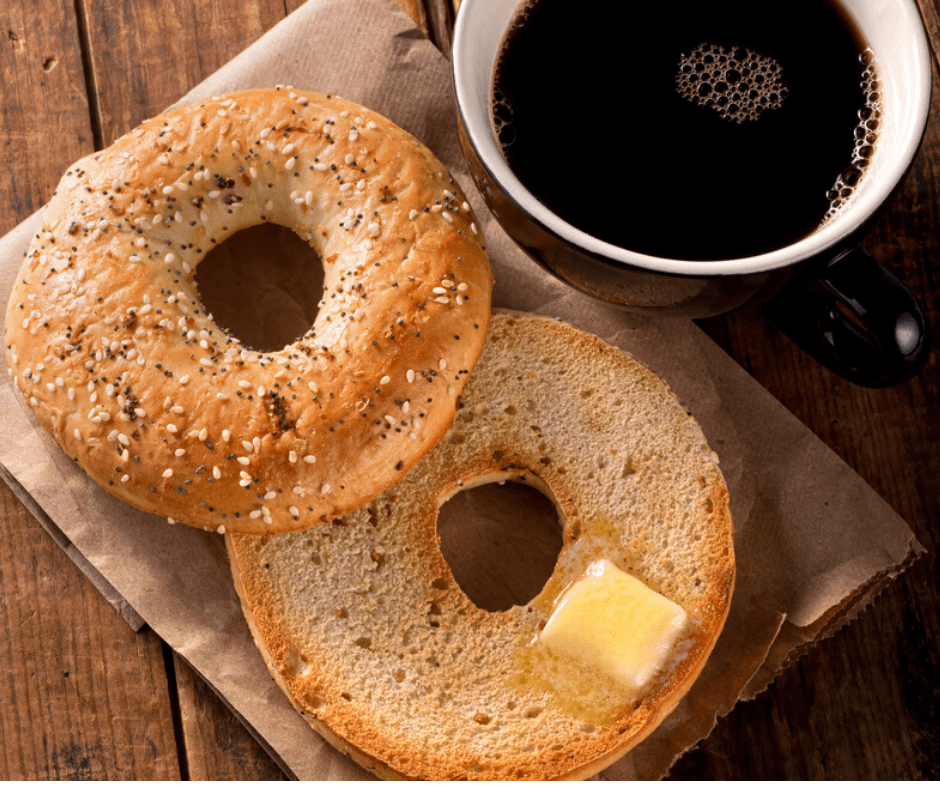 Now, that I have an air fryer, I got rid of my toaster, as I needed the counter room.  And, I know a lot of you did. So, I needed to know-how, to toast my bagels. Today, I am giving you my foolproof method of Air Fryer Toasting Bagels.
When I was looking at suggestions, I came across a guide on how to correctly toast a bagel. I did not even know that there was aa wrong way. Talk about being shocked.
So, the amount of bagels that you can toast is going to be limited on what air fryer you own. Obviously, larger air fryers and ovens can toast more than basket air fryers.
Air Fryer Toasting A Bagel
Ingredients:
1 to 4 Bagels, cut in half
Optional: butter, jam, etc.
Simple Directions:
Cut your bagel horizontally.
Place your bagel in the air fryer
Set the temperature to 365 degrees F, air fryer setting
Set the time for 3 minutes
Take the bagel out, and butter.
Put it back in for 3 minutes.
Plate, serve, and enjoy!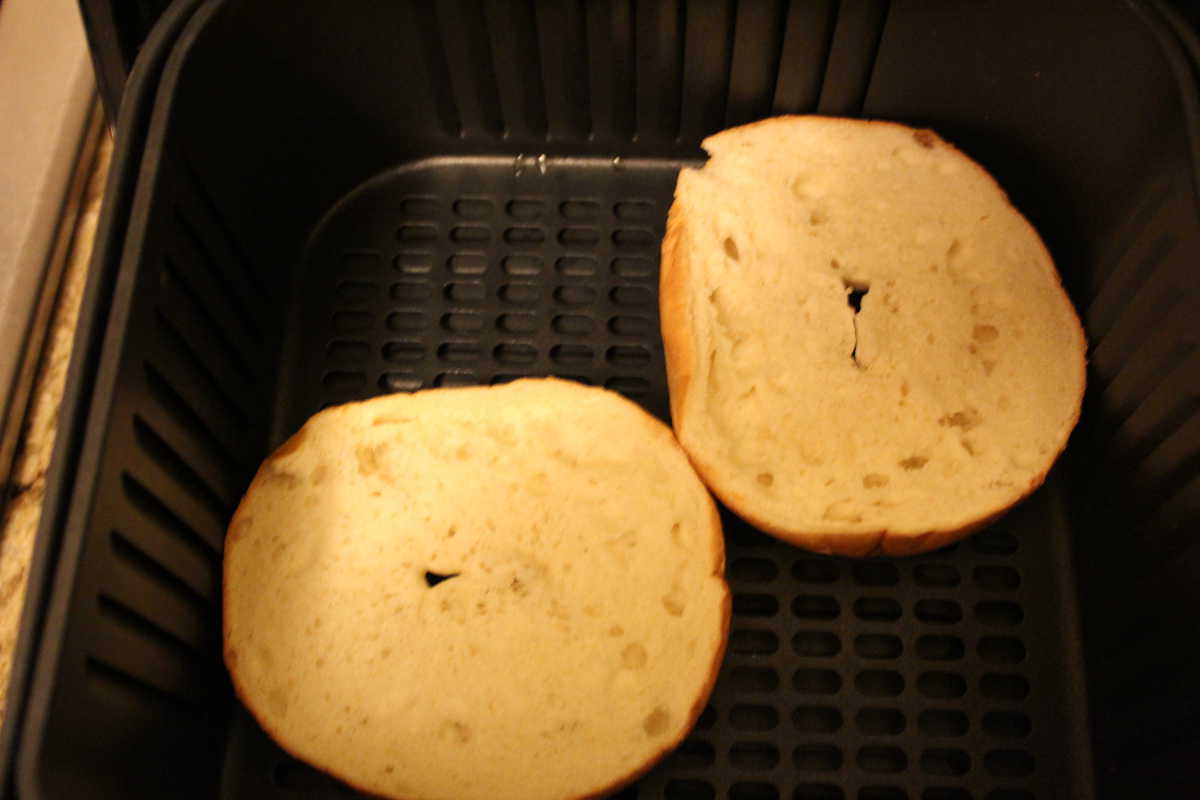 Just add your bagel to the Air Fryer Basket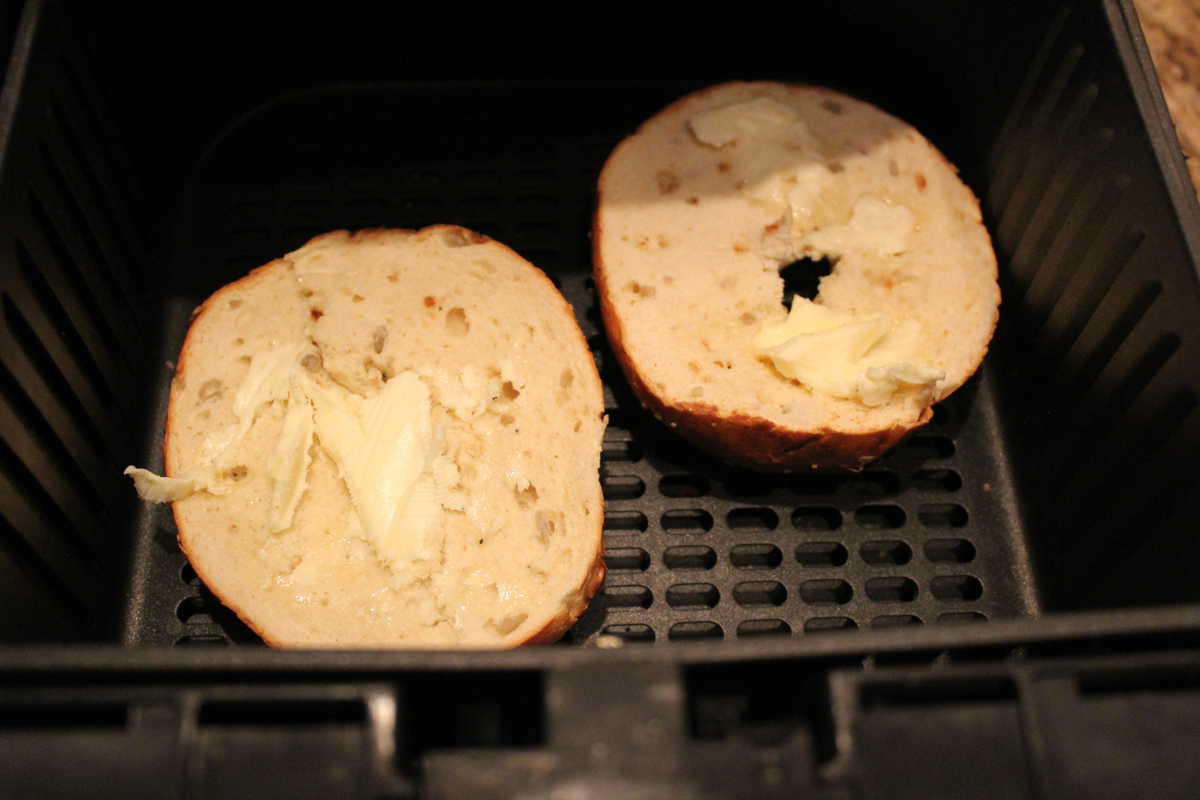 Some Common Questions Asked About Air Fryer Toasting A Bagel
Here's How You Toast a Bagel in the Air Fryer
Yes, they are really easy. Remember not to crowd your basket, and add some great toppings. For a really easy breakfast.
Can you toast in an air fryer?
Yes, place the bread into the air fryer basket or on the air fryer tray, and set the temperature to 400 F, for about 2 to 3 minutes.
Some Other Easy Breakfast Recipes, Made in the Air Fryer–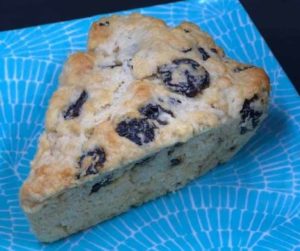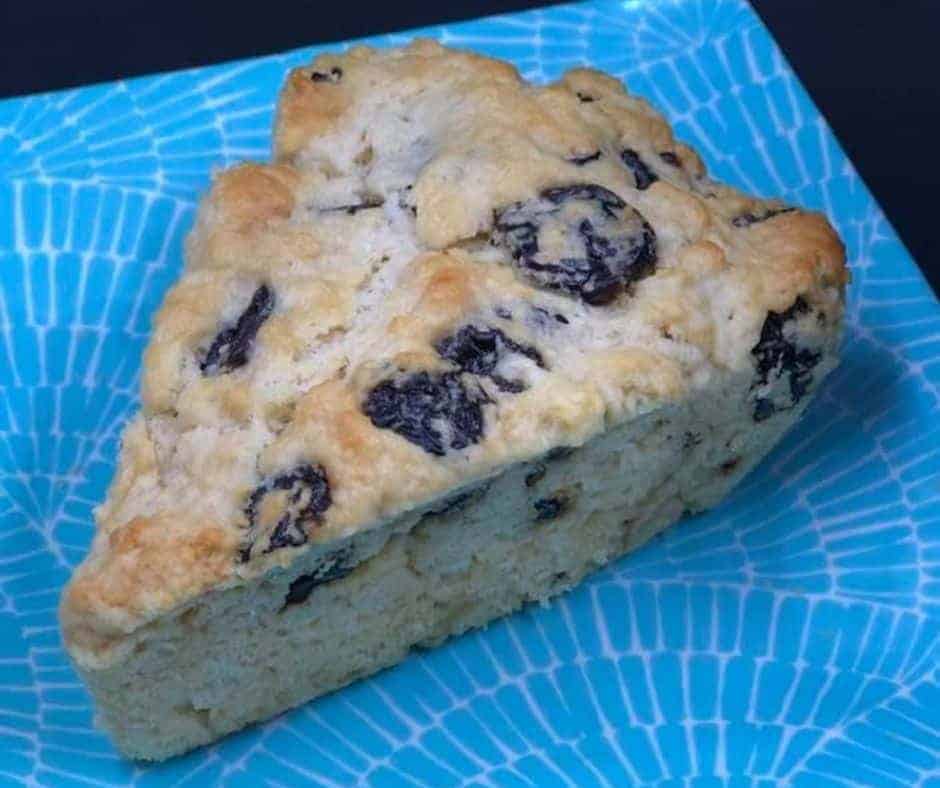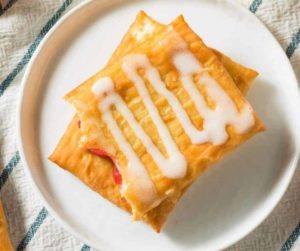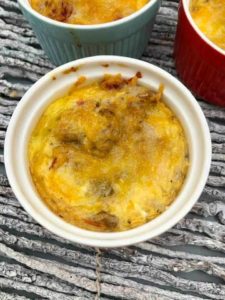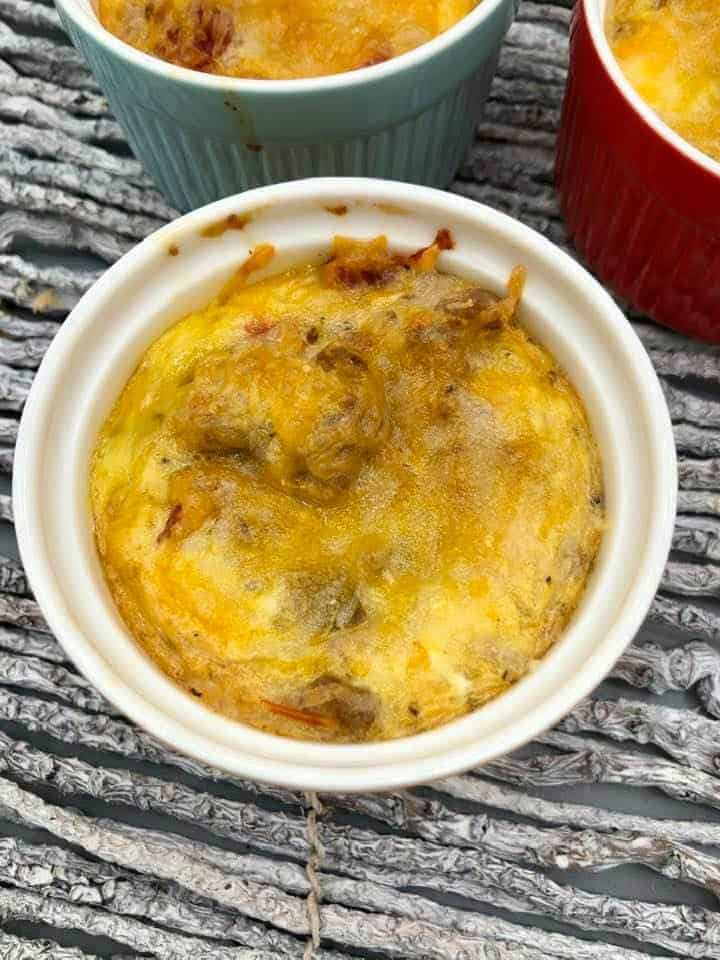 SOME HELPFUL PRODUCTS USED WHILE MAKING AIR FRYER TOASTING A BAGEL–
Disclosure: Some of the links below are affiliate links. At no cost to you, I will earn a commission if you click through and make a purchase.
WaveLu Air Fryer Silicone Pot – [UPGRADED] Food Safe Air fryers Oven Accessories | Replacement of Flammable Parchment Liner Paper | No More Harsh Cleaning…
Don't Forget To Pin, Air Fryer Toasting A Bagel–