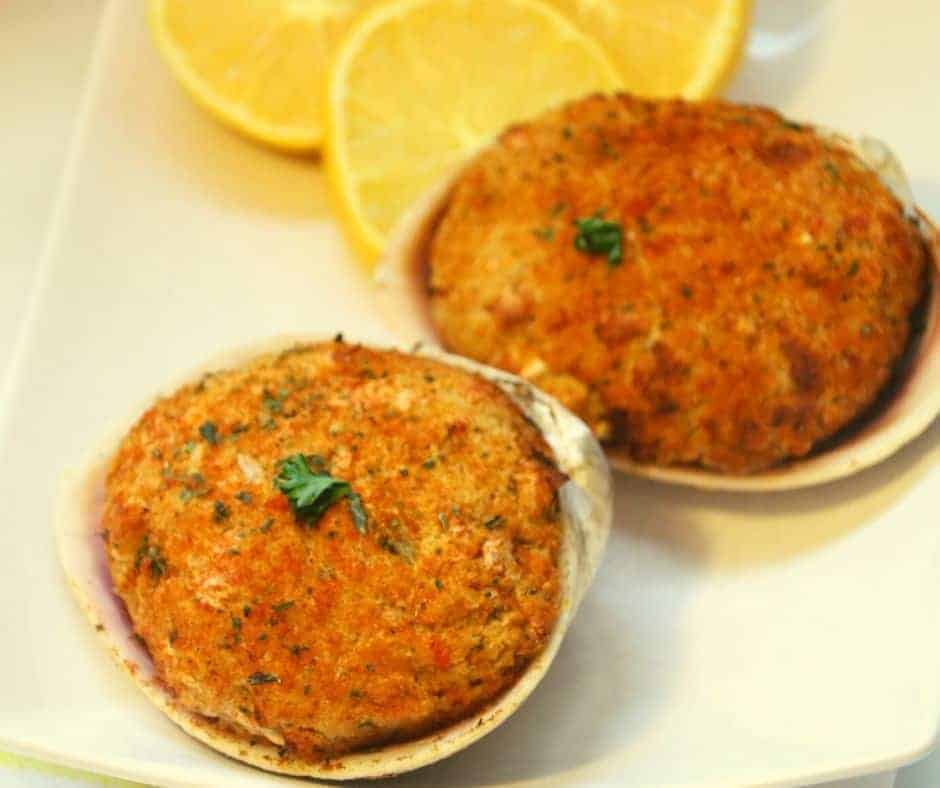 Air Fryer Baked Stuffed Clams (Quahog) — As summer starts to approach us, there is nothing better than a great seafood meal, and since I am from Boston, there is nothing like a Baked Stuffed Clam to get the party started.
While everyone nowadays can grab a package of frozen Quahogs or Stuffed Clams, the air fryer does an amazing job at perfectly cooking them. Right in the shells!
Talk about amazing!
Within a few minutes, you can have a great snack, appetizer, lunch or dinner! This was one of my first seafood items I used the Air Fryer for, and they were great.
After I mastered this recipe, I got adventurous and experimented on everything from salmon, shrimp, and even Haddock! Some of my favorite recipes are AIR FRYER BACON WRAPPED SCALLOPS, EASY AIR FRYER CRAB CAKES, AIR FRYER SEAFOOD BOIL, and AIR FRYER CRISPY SHRIMP.
What Is A Quahog?
I do not know if the word Quahog is a New England word, as when I moved to Ohio, they suddenly chnagedf rom Quahog to Stuffed Clams, so you know i had to look it up, now that I am writing about them!
The word Quahog means hard clam. It appears that most of the quahogs or stuffed clams come from the New England region of America.
The part that is edible is inside the shell, which reveals a large piece of soft, white meat.
How To Make Frozen Air Fryer Baked Stuffed Clams (Quahog)
Today, I used a package of frozen quahogs, found in the seafood aisle freezer cabinets. There are several brands.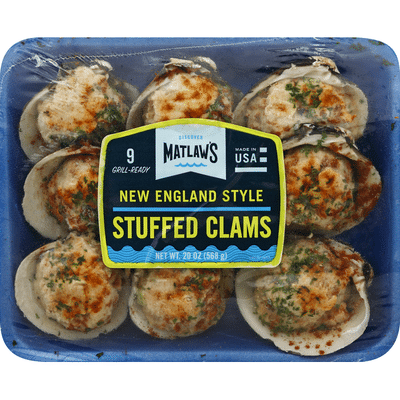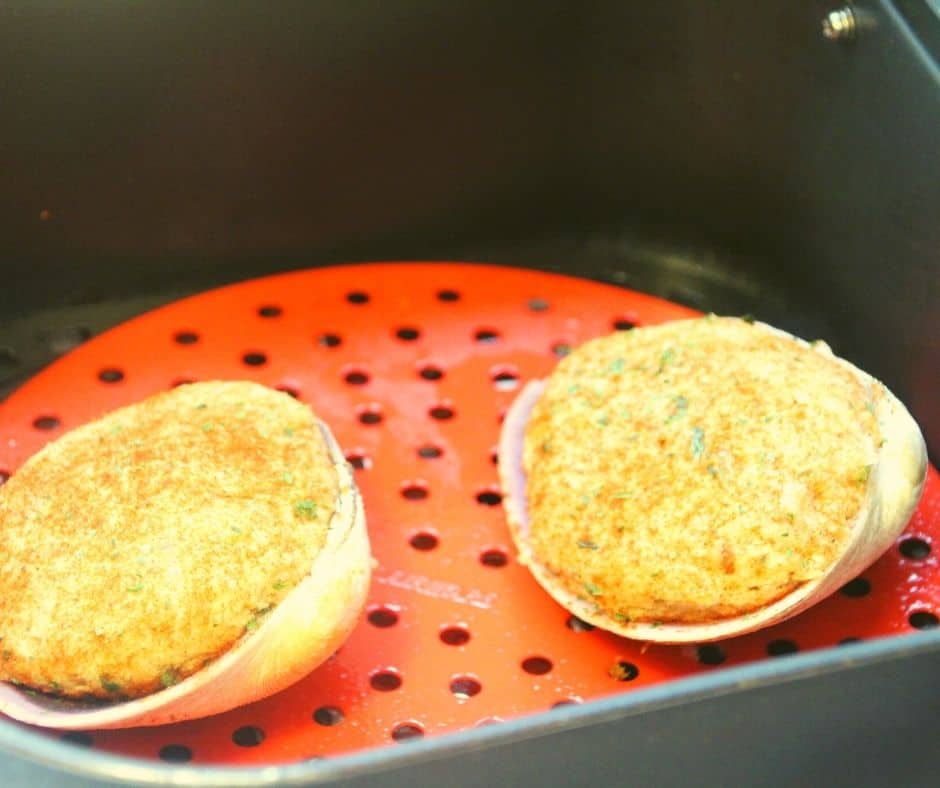 To cook them in the air fryer, preheat your air fryer to 400 degrees F, air fryer setting, Then place them frozen into the air fryer basket, and air fry for 10 minutes.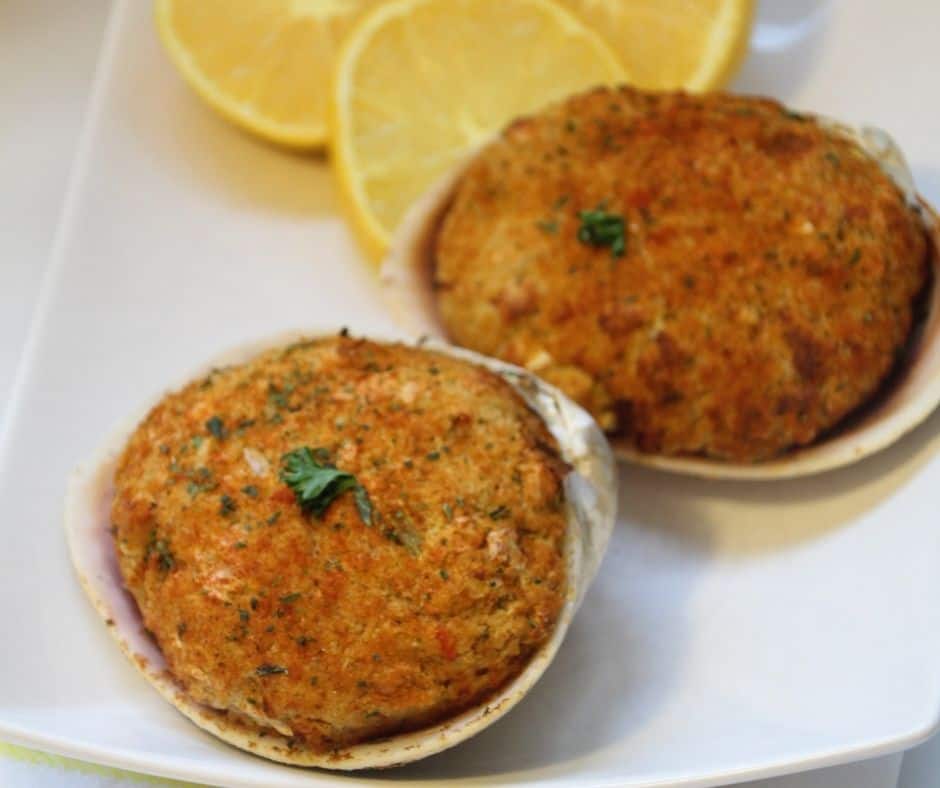 How To Make Fresh Air Fryer Baked Stuffed Clams (Quahog)
If you bake up a batch of homemade baked stuffed clams, you can preheat your air fryer, to 400 degrees F, air fryer setting, and cook for 5 to 8 minutes. Or until cook through.
What To Serve Baked Stuffed Clams With
This is a great meal, that can easily served with a garden salad, pasta salad or potato salad, Which is why this makes for a great summer meal!
So, the next time you head to your grocery store, don't forget to pick up a package! They are perfectly cooked up in the Air Fryer!
Some Other Great Air Fryer Seafood Recipes
Don't Forget To Pin-
Yield: 4 Servings
Air Fryer Baked Stuffed Clams (Quahog)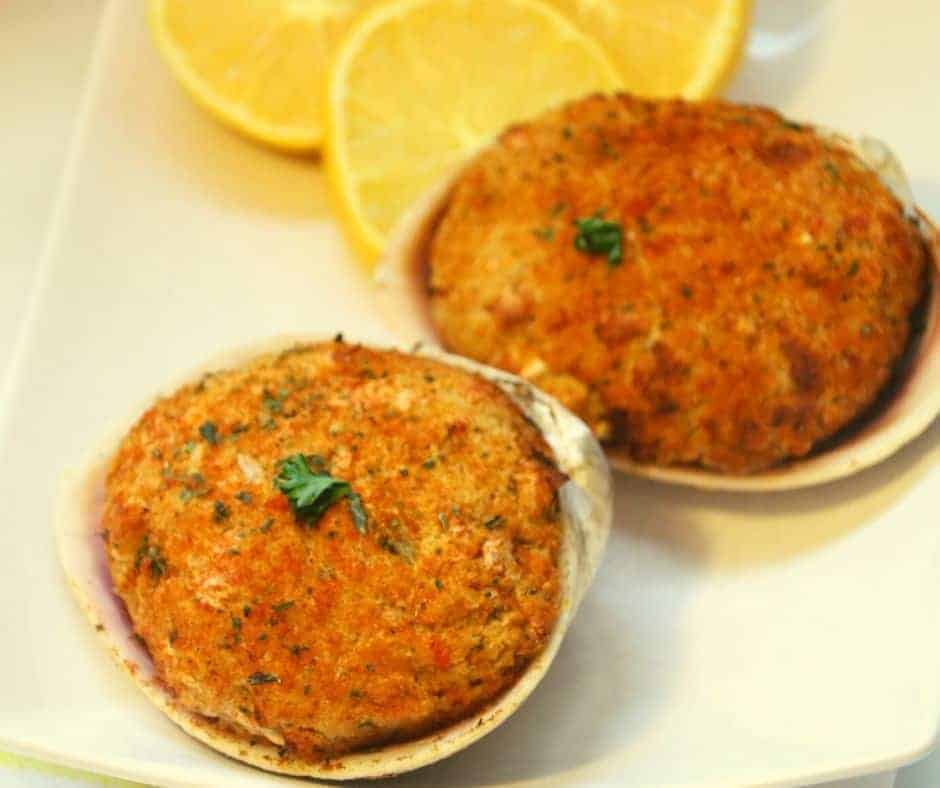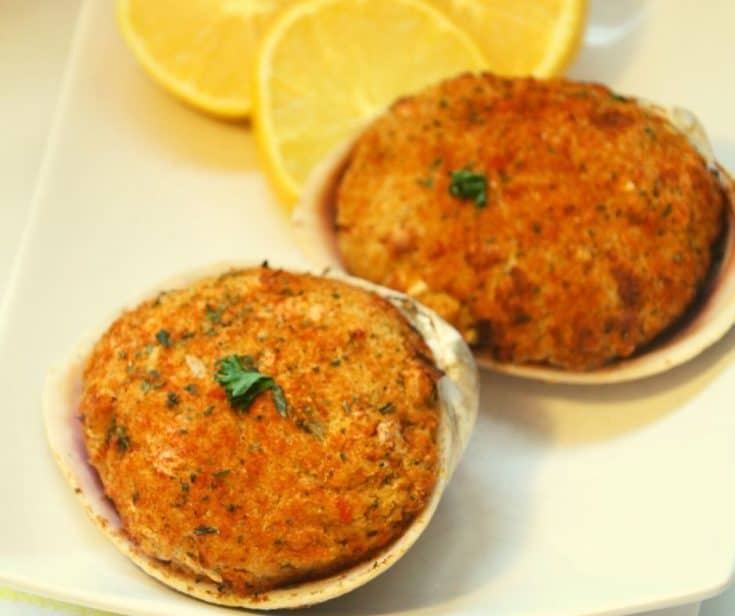 There is nothing better for lunch than a stuffed clam, which makes for such a great and delicious meal! Kid-friendly and they cook up beautifully in the Air Fryer!
Ingredients
1 Package Frozen or Fresh Stuffed Clams, Quahogs
Instructions
Preheat your air fryer to 400 degrees F, air fryer setting, for about 5 minutes.
Add your baked stuffed clams and air fry for another 5 minutes. Add additional time if frozen.
Plate, serve and enjoy!
Notes
This is a really easy recipe. I found them already made in the seafood department. They were thawed. If you are making these from frozen, add about 4 minutes.
Nutrition Information:
Yield:
4
Serving Size:
1
Amount Per Serving:
Calories:

32
Total Fat:

1g
Saturated Fat:

0g
Trans Fat:

0g
Unsaturated Fat:

1g
Cholesterol:

6mg
Sodium:

91mg
Carbohydrates:

4g
Fiber:

0g
Sugar:

0g
Protein:

2g