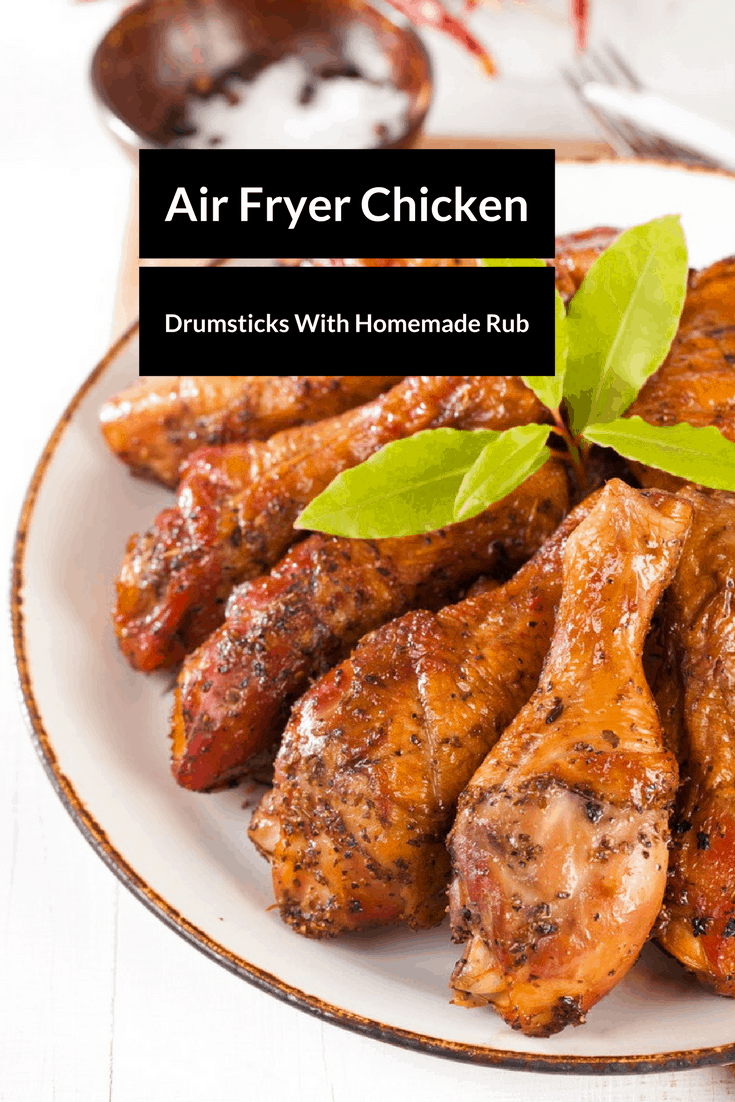 Note: Affiliate links are included in this post
This is a very simple recipe. I really am working on creating healthy and fast recipes. After all, my life is hectic and I just bought an Air Fryer to get my family eating at home more and meanwhile saving calories and money. This is the Air Fryer I own. I have really liked it. It's simple…which is important to me.
Today, I am showing you a basic recipe for making chicken in the Air Fryer. This is a base recipe, meaning if you swap out the flavors of the rub, you can get a million more recipes.
This is the seasoning that I used, my kids absolutely love it.
Follow us on Facebook at Inspiring NH Kids
Here are some other of my tried and true recipes:
Air Fryer-Tasty Chicken Drumsticks With Homemade Rub
Author:
www.inspiringnhkids.com
Easy and fast.
Ingredients
1 teaspoon of salt
1 teaspoon of black pepper
2 tablespoons House Montreal Chicken Seasoning (my kids love this stuff)
1½ pounds of chicken drumsticks
oil, to rub on the chicken, I didn't measure
Instructions
First rub your oil, over the chicken.
Then season both sides of the chicken with the seasonings above, or use your own blend.
Preheat the air fryer to 200 degrees Celsius (or 390 Fahrenheit), for about 4 minutes.
Then cook your chicken for 5 minutes, then flip to the other side and do it for another 5 minutes.
After the 10 minutes are up, reduce your heat to 150 degrees Celsius (or 300 degrees Fahrenheit) and cook for another 6 minutes.
Let the chicken rest for a couple of minutes and then plate and serve and most importantly
Enjoy!