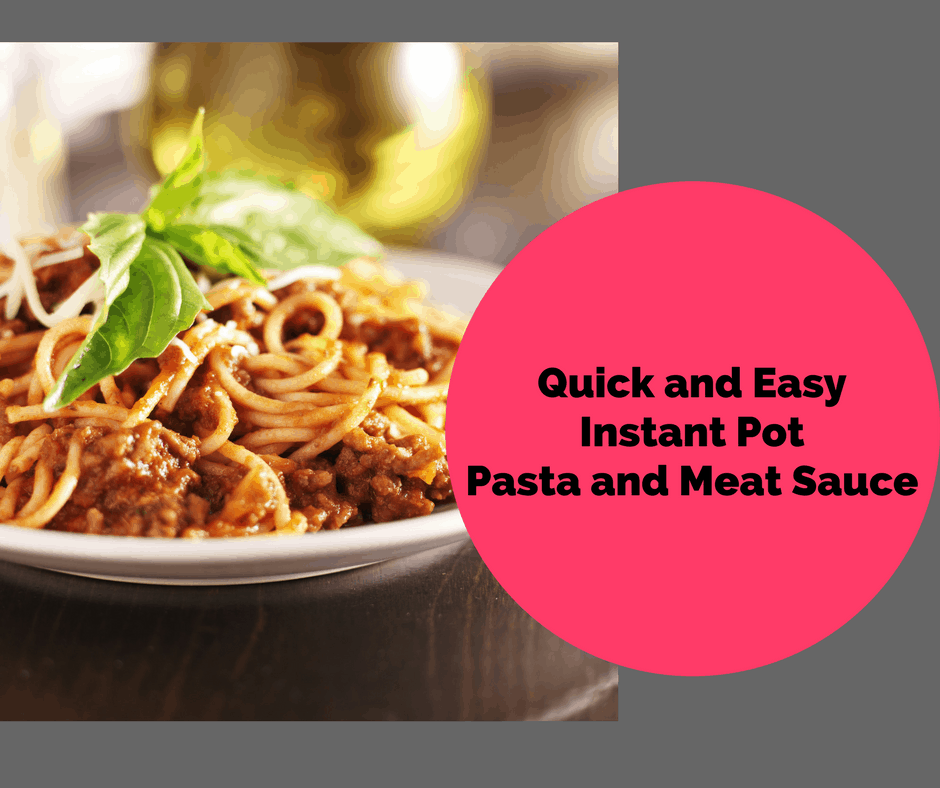 My kids love pasta, but they can eat pasta for miles and never get filled, so I wanted to experiment this morning on creating a heavy meat sauce, that would be filling enough for a quick meal.
I started experimenting with pasta (penne) and then I ended up finishing with spaghetti. But, I found a GREAT and EASY Meal. So, this one is a keeper.
I hope you try it this week or during the weekend, as it is really quick and filling.
Quick and Easy Spaghetti and Meat Sauce
Ingredients
1 clove of garlic, sliced thin
1 red pepper, seeded and diced
1 pound of ground meat (90% works well, so there isn't a lot of fat, after you saute it)
1/2 box of pasta (or 8 ounces)
24 ounces of tomato sauce
1 cup of water
Instructions
In the Instant Pot, place the garlic, red pepper and meat and press the saute button and saute, until the meat is browned. Make sure you stir well, so that meat doesn't end up sticking to the pan.
Then add the pasta, tomato sauce and water and put the Instant Pot Lid Back on, (Make sure it's sealed off)
Then press the manual button and adjust the time for 5 minutes. When the time is up, let it naturally release.
Stir well, and serve with cheese, if desired.
Enjoy!
https://forktospoon.com/quick-easy-spaghetti-meat-sauce/