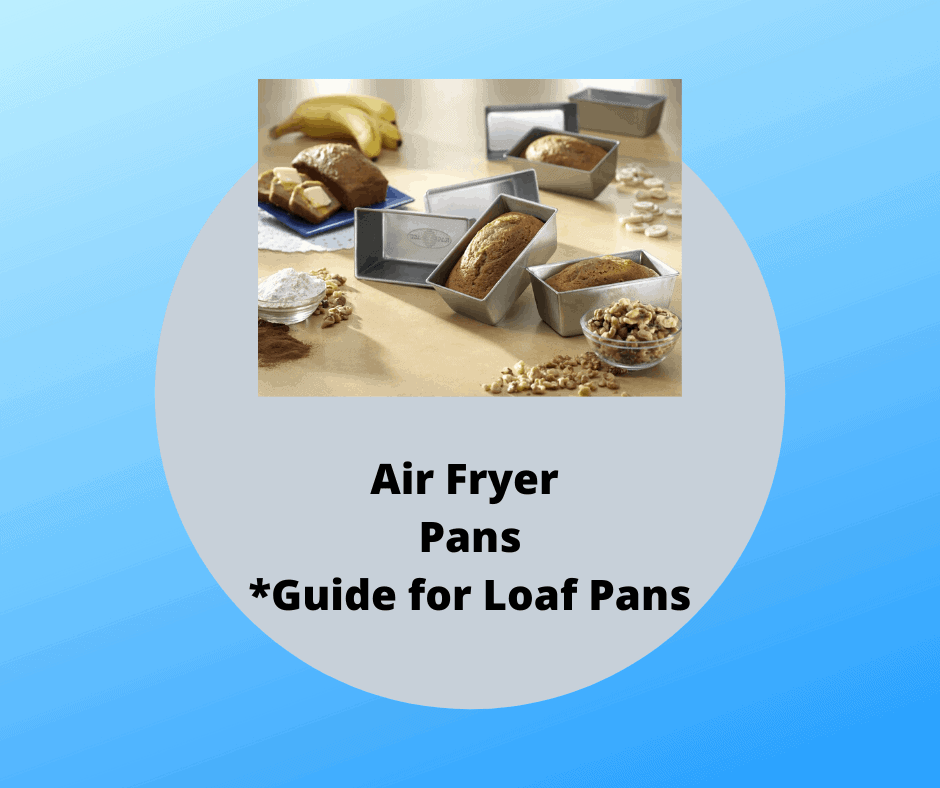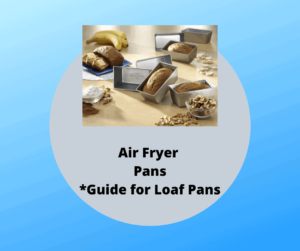 Here are some great choices,
Hints For Air Fryer Safe Pans:
If you want to keep the classic shape of the quick bread, then I recommend these,
Wilton, Non-Stick Mini Loaf Pan
USA Bakeware Mini Loaf Set of 4
These will find in both the Vortex Pus and Omni, I have used them in both, so I know they fit.
Simply Calphalon Nonstick Bakeware, Loaf Pan, 5 inches by 8 inch
USA pan Bakeware Aluminized Steel Loaf Pan
Disposable Air Fryer Safe Pans:
Now, I give a lot of quick breads and other baked goods out, around the holidays and even during the school year, for teachers, and other events. I usually stock up on these, when they are on sale, and they come in really handy.
Aluminum Pans for Bread Loaf Baking (50 pack)
Mini Loaf Baking Pans, 50 Pack