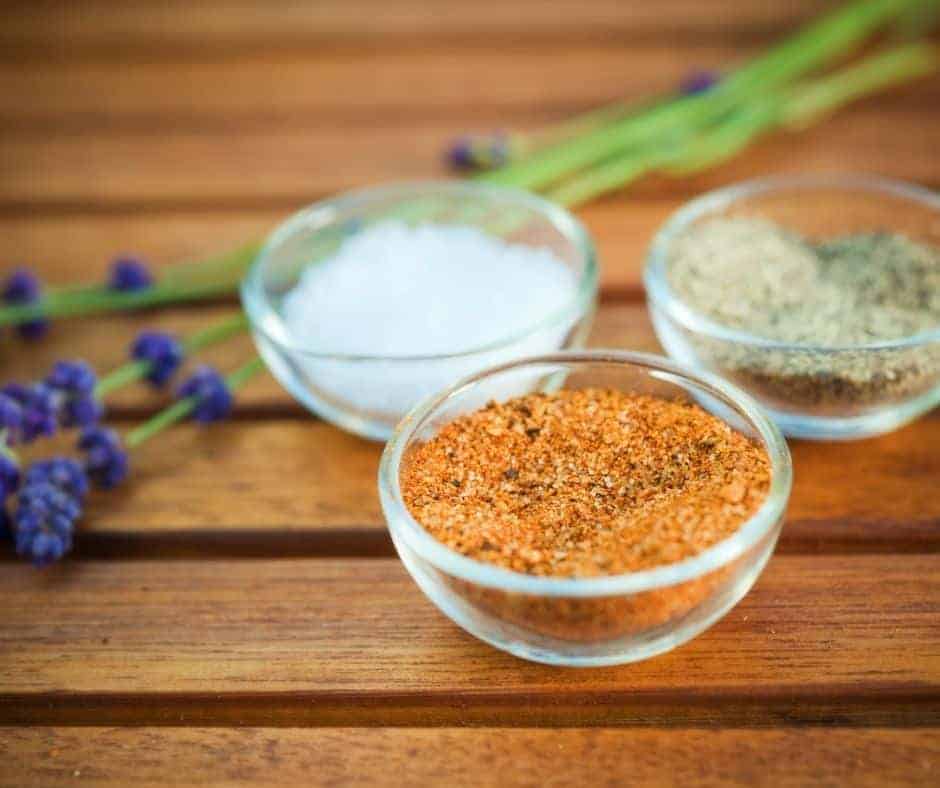 Today, I made a simple Copycat BBQ Glazed Shake & Bake. This is so good! I love making pork chops in my air fryer and this recipe really rocks!
So, if you love a great and easy way to season your chicken, pork or potatoes, this is a great easy recipe!
My kids do not like meat unless it's covered in some sauce or seasoning. And, since protein is important for growing kids, and it keeps them full longer (I have a 15 and 13-year-old, in case you were wondering, and they love to eat, but if you are a mom like me, cleaning the kitchen every 5 minutes is almost impossible, so protein fills them up longer)
So, this week, while I was doing my weekly grocery shopping, I noticed that pork chops were on sale, so I grabbed a package, and then I have had hundreds of requests for homemade BbQ shake and bake since I last posted about the regular shake and bake that everyone loves.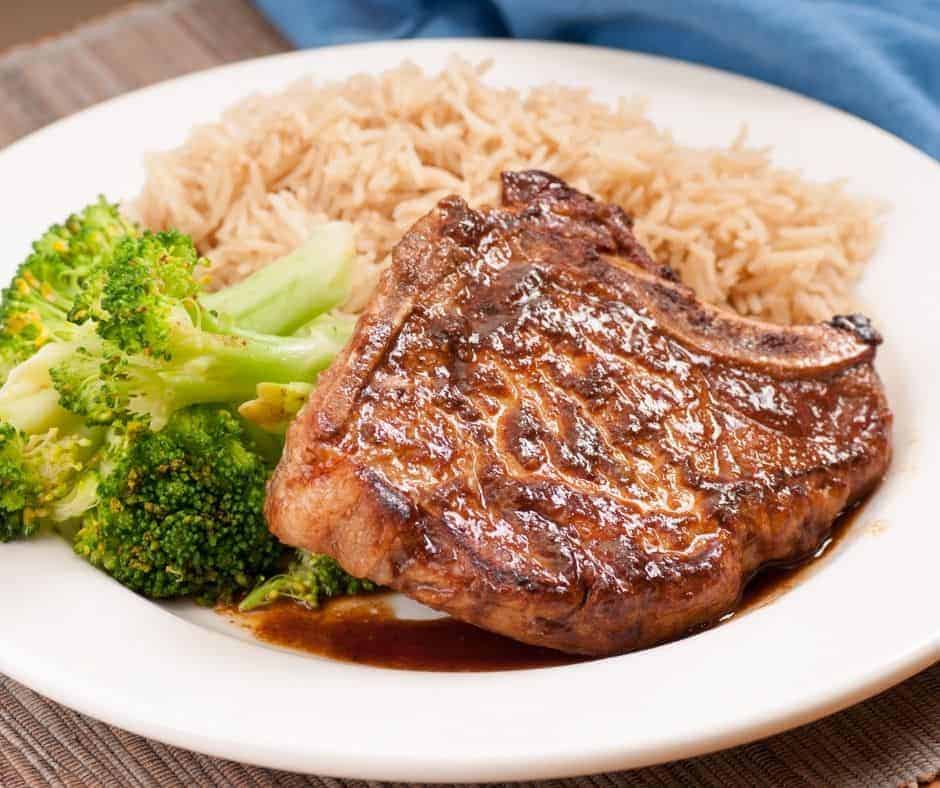 What is So Great About This Copycat BBQ Glazed Shake & Bake?
So, I searched, and I searched for a BBQ recipe, tried them all, and finally I tweaked a few that I liked, as they mostly have the same ingredients, and if you know me in real life, or by reading my blog, I don't do fancy/special ingredients.
So, I tweaked this recipe, and my kids and I think it's pretty close to the original (sorry, Kraft).
This is a great spice/seasoning mix to put on chicken or meat; you can season just about anything from this. This recipe will come in handy because it can really dress up anything you are making. Just remember to keep it in an airtight container. You will mostly have these spices already in your cabinet, so you will not need to purchase anything new, which is a great way to save money.
I have always preferred to make homemade seasonings rather than buy them, mostly because my oldest son has a gluten allergy, and so unless I spend hours looking up ingredients and checking the labels, It is not safe to buy. Pick up a bottle or package and read the ingredients. Does anyone know what 1/2 of those ingredients are? This is sad because before he was diagnosed, I seriously never looked at a label.
So, I have been making mine for years, and I recently shared my Homemade Shake and Bake recipe, and everyone went wild for it. I thought I would make a great Budget Group for folks like me that are using more homemade stuff to cut down the expenses.
If you are looking for some other great and easy homemade pantry items, some of my favorites are:
Don't Forget To Pin: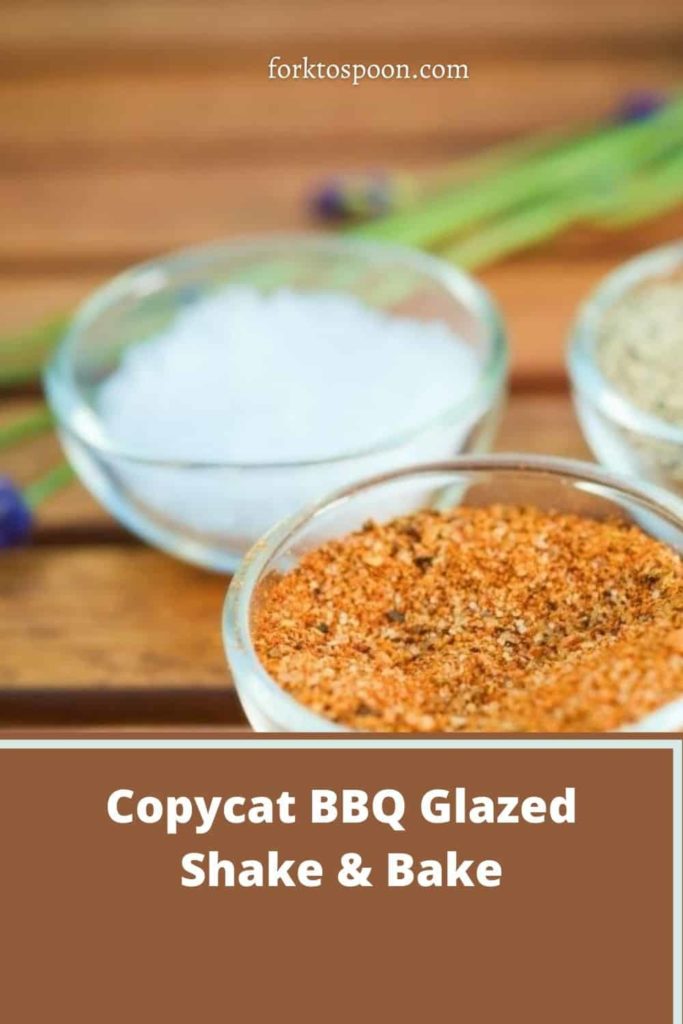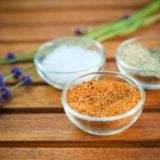 Copycat BBQ Glazed Shake & Bake
Description
Today, I made a simple Copycat BBQ Glazed Shake & Bake. This is so good! I love making pork chops in my air fryer and this recipe really rocks!
Ingredients
2

tablespoons

brown sugar

1

tablespoon

garlic powder

1

tablespoon

onion powder

4

teaspoons

chili powder

2

teaspoons

grated lemon rind

1/2

teaspoons

ground cumin

1/2

teaspoons

salt

1/4

teaspoons

ground cinnamon

1/4

teaspoon

paprika
Instructions
Start by adding all of the ingredients to a small blender or grinder.

Store in an air-tight container.

This will make about 3/4 a cup. To use, coat your meat with it, and cook as normal.
Nutrition
Serving:
1
g
Calories:
52
kcal
Carbohydrates:
12
g
Protein:
1
g
Fat:
1
g
Saturated Fat:
0.1
g
Polyunsaturated Fat:
0.4
g
Monounsaturated Fat:
0.2
g
Sodium:
376
mg
Potassium:
155
mg
Fiber:
3
g
Sugar:
6
g
Vitamin A:
1476
IU
Vitamin C:
4
mg
Calcium:
37
mg
Iron:
1
mg