This is a really easy way to make a fast and delicious breakfast; It's also KETO friendly, so everyone can enjoy it. My kids loved that they got their own servings, which is always a plus. Air Fryer Sausage, Egg, and Cheese Bites (KETO Friendly) are the perfect breakfast.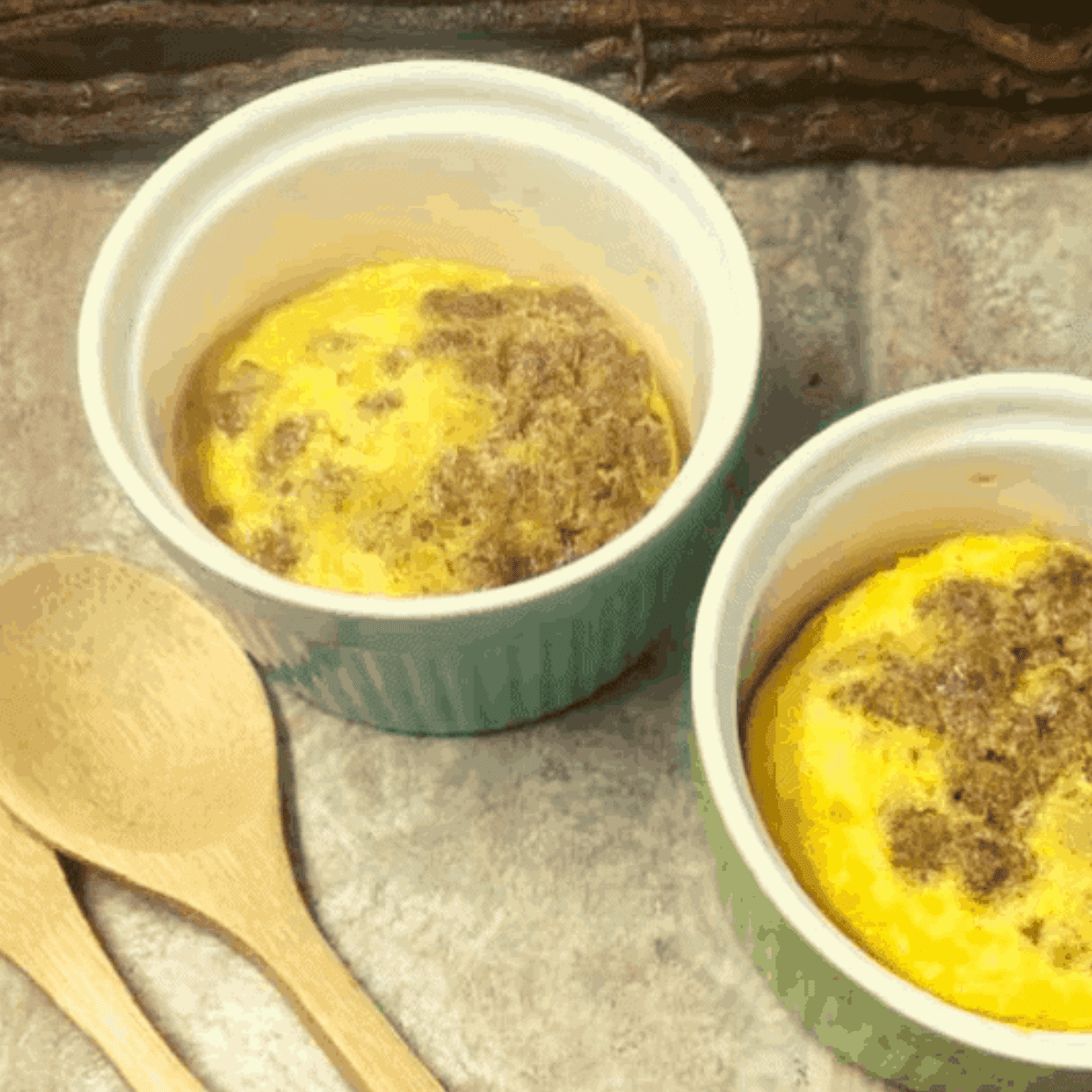 Since Starbucks released its egg bites, everyone has tried to recreate them at home. Today, I made sausage and egg cheese bites in my air fryer. My kids really love having their own portions of eggs in the special cup.
Sausage, Egg, and Cheese Egg Bite are the perfect air fryer breakfast.
The Ingredients:
6 fully cooked sausage links, crumbled
6 eggs
3/4 cup milk
1 cup shredded Cheddar cheese
How To Make the Sausage, Egg, and Cheese Egg Bites in the Air Fryer: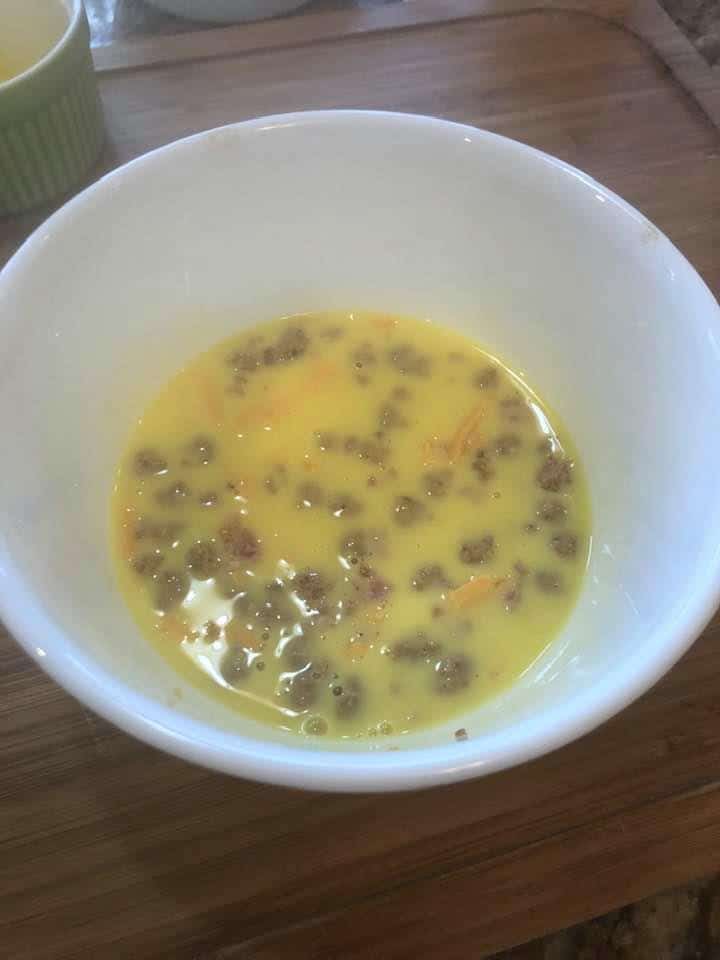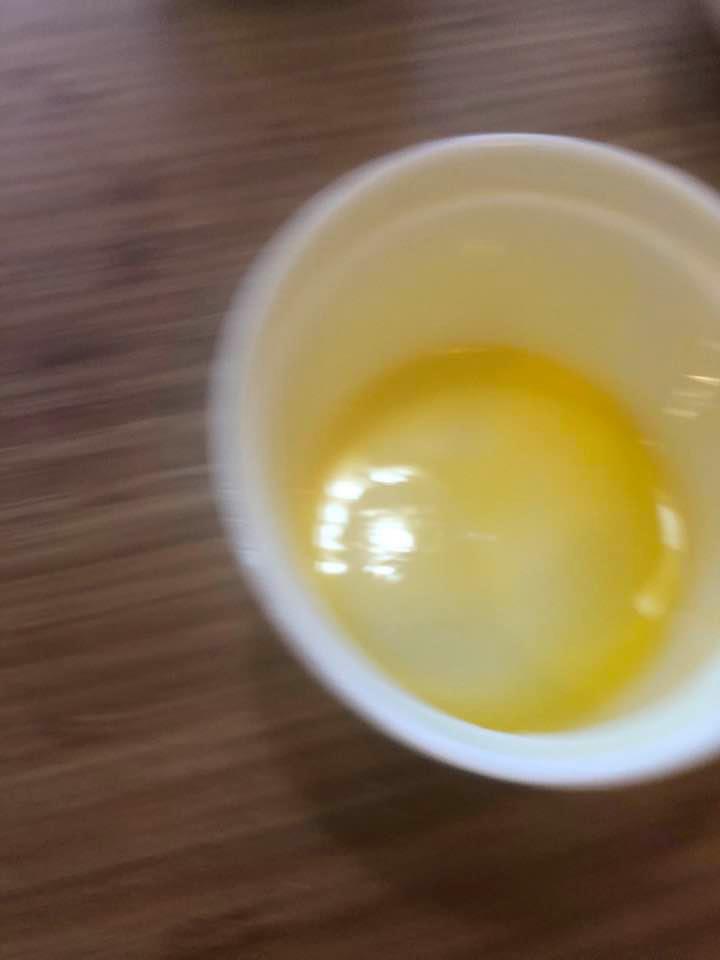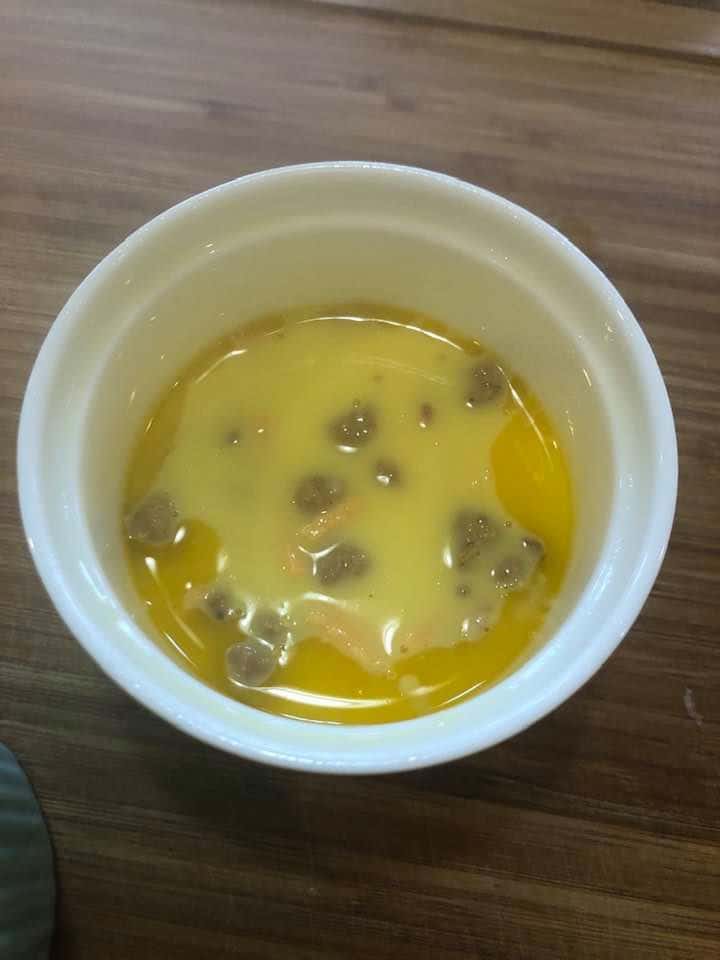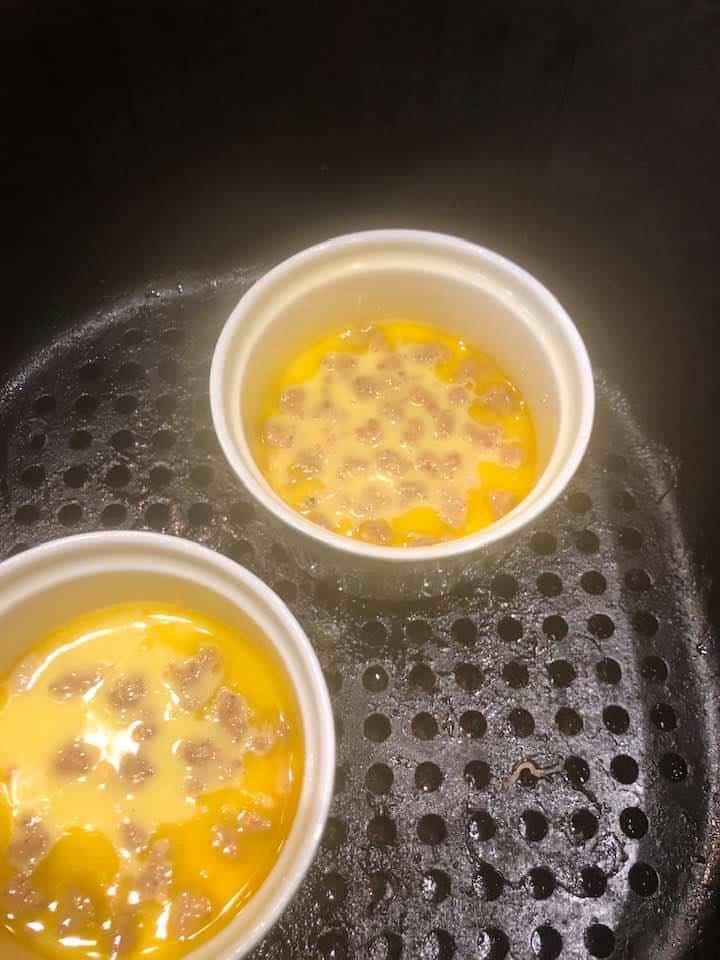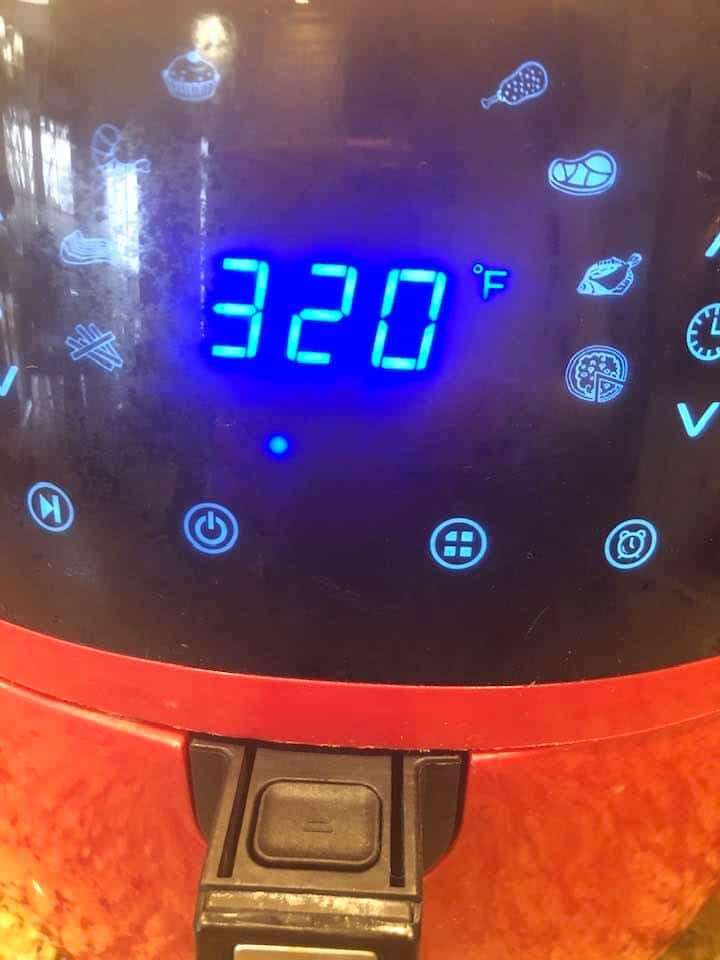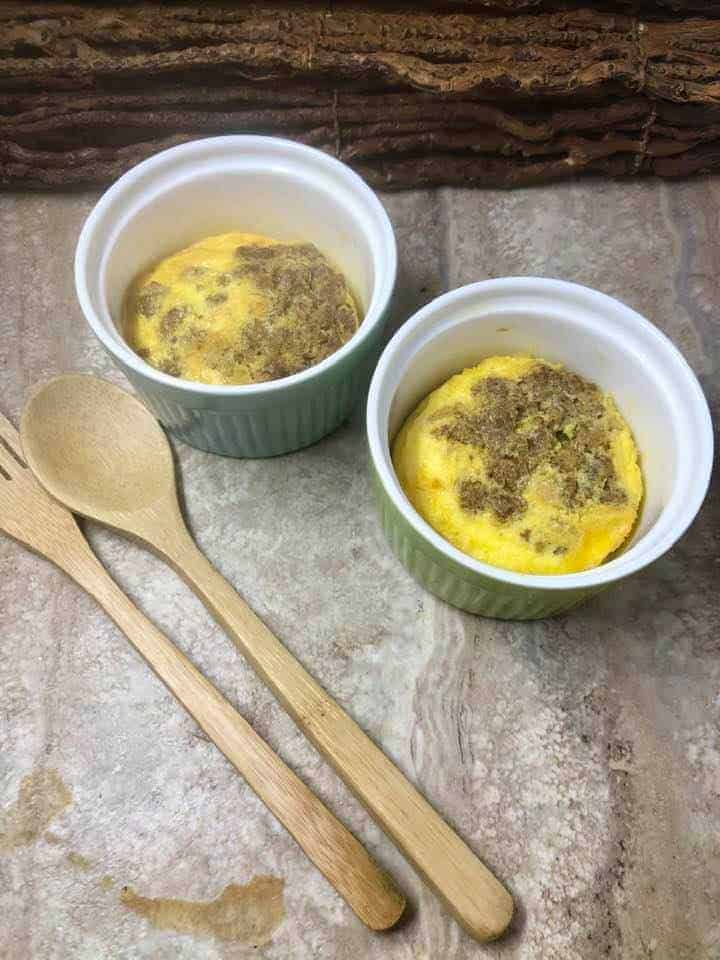 Pro Tips For Making Eggs In Ramekins In Air Fryer
Creating the perfect air-fried eggs in ramekins can be a breeze when you know some pro tips. Here are some that can help:
Preheat the Air Fryer: Preheating your air fryer for a few minutes before you start cooking can help ensure that the eggs cook evenly.
Use Oven-Safe Ramekins: Ensure that the ramekins you are using are oven-safe and can handle the high heat of the air fryer.
Grease the Ramekins: Before pouring the egg mixture into the ramekins, lightly grease them. This will prevent the eggs from sticking to the ramekins and make them easier to remove after cooking.
Don't Overfill: Fill the ramekins only about two-thirds full. The eggs will puff up as they cook, and if the ramekins are too full, they might overflow.
Cook in Batches: Depending on the size of your air fryer, you might need to cook the eggs in batches. Overcrowding can lead to uneven cooking.
Monitor the Cooking Time: All air fryers do not cook at the exact same rate. Start checking if the eggs are done a few minutes before the recommended cooking time ends. The eggs are done when they are set and no longer jiggly.
Let them Rest: Once cooked, let the eggs rest for a few minutes before serving. This allows the eggs to finish cooking in the residual heat and makes them easier to remove from the ramekins.
Season After Cooking: Seasoning the eggs before they are cooked can draw out moisture and result in rubbery eggs. To avoid this, season them after they are cooked.
Experiment with Toppings and Mix-ins: Consider adding cheese, cooked bacon, or herbs to your eggs for extra flavor. Just remember to add these into the ramekin before the eggs.
Cleaning Up: To clean the ramekins after use, let them cool completely. Then soak them in warm, soapy water before cleaning. If there are any stubborn spots, use a soft sponge to avoid scratching the surface of the ramekins.
With these pro tips, you can enjoy perfect air-fried eggs every time! Enjoy your cooking!
Some Other Great Air Fryer Breakfast Ideas–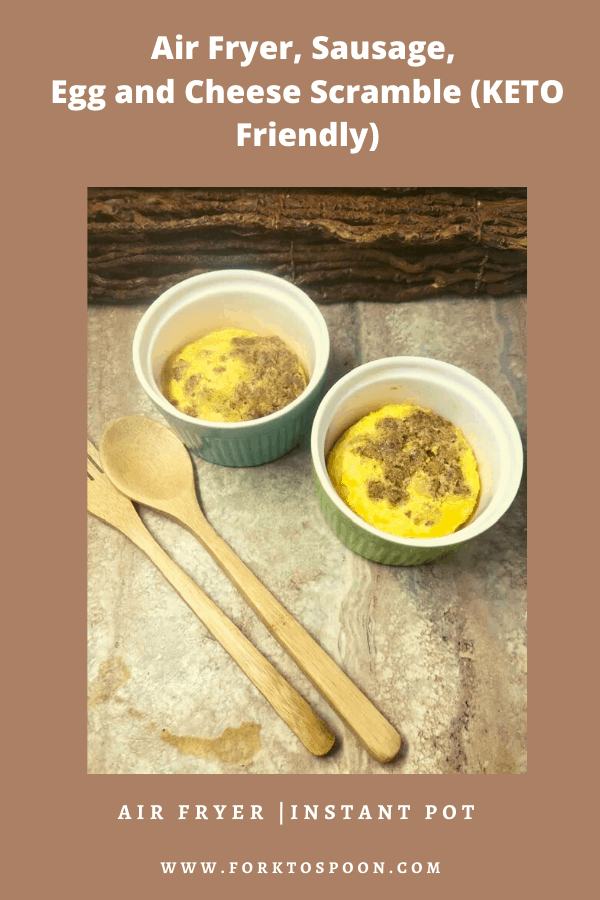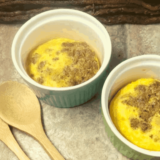 Air Fryer, Sausage, Egg and Cheese Scramble (KETO Friendly)
Description
This is a really easy and KETO friendly breakfast. It's a great way to make and prepare breakfast for the family. It's one of my family's favorite and it's Gluten-Free KETO, so everyone can enjoy it!
Ingredients
6

fully cooked sausage links

,

crumbled

6

eggs

3/4

cup

milk

1

cup

shredded Cheddar cheese
Instructions
In a small bowl, whisk together the eggs, cooked sausage, and cheese.

Use your olive oil sprayer to gently mist the ramekins (make sure they are oven-safe)

Fill your ramekin about 2/3 the way full with your egg/cheese/scramble mixture.

Set your ramekins in either your air fryer basket or air fryer oven.

Set your temperature to 320 degrees F, for 8 minutes. After 8 minutes, check and make sure your eggs are fully cooked. The exact temperature is going to depend on the air fryer you use. If you need more time to add a couple of minutes.

Plate, serve, and enjoy!
Equipment
Air Fryer

Cooking Spray

Ramekins
Nutrition
Serving:
1
Serving
Calories:
328
kcal
Carbohydrates:
3
g
Protein:
21
g
Fat:
25
g
Saturated Fat:
11
g
Polyunsaturated Fat:
3
g
Monounsaturated Fat:
8
g
Trans Fat:
0.1
g
Cholesterol:
301
mg
Sodium:
487
mg
Potassium:
256
mg
Sugar:
3
g
Vitamin A:
736
IU
Vitamin C:
0.2
mg
Calcium:
296
mg
Iron:
2
mg