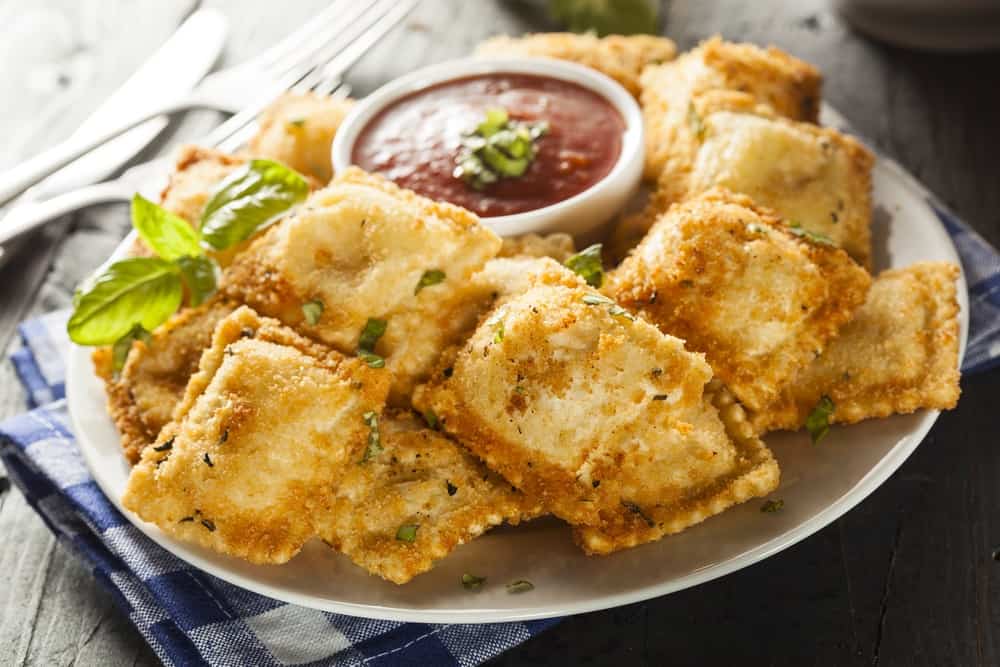 Note: Affiliate links are included in this post
Good Afternoon. so today, we are playing around with fried ravioli. These are a request by my son Jason, he really wanted them the other day at his
favorite restaurant. But, money being money, I couldn't really justify the $15 price tag. But, I thought about making these instead in my air fryer. Luckily,
he agreed without much ado and we ended up with these. I personally think they are just as good at a fraction of the cost.
They are light and airy and they make an amazing snack. I'm thinking of them as a weekly snack.
If you are new to air frying or just looking for some recipes.
Follow us on Facebook at Inspiring NH Kids
Here are some other of my tried and true recipes:
Air Fryer-Fried Raviolis
Author:
www.inspiringnhkids.com
Recipe type:
Dinner, Snack, Appetizer
Cuisine:
Italian, American
Fast and easy appetizer/snack/lunch
Ingredients
1 package of frozen ravioli
2 cups of flour
3 large eggs
2 cups of breadcrumbs
Other supplies: Non-stick cooking spray, marinara sauce for dipping
Instructions
Keep the ravioli frozen, until ready to use
Then dip the ravioli into flour, then beaten egg, then breadcrumbs
Then spray them with non-stick cooking spray and then place them in the air fryer basket.
Bake at 380 for 20 minutes.