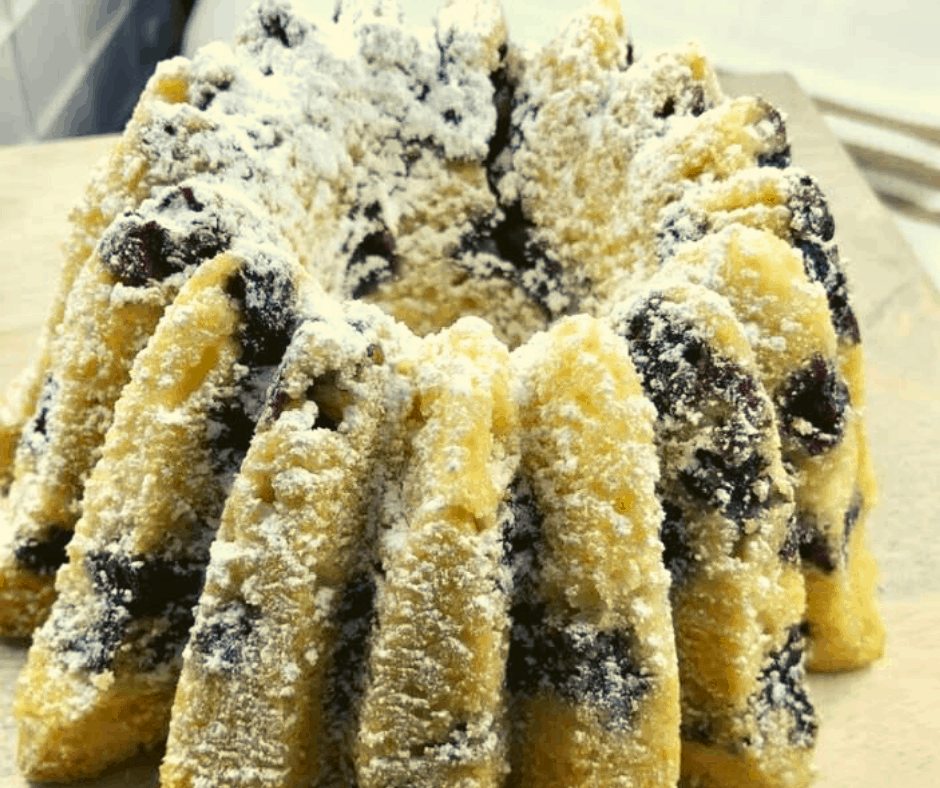 This Air Fryer Blueberry Buttermilk Bundt Cake is one of the most decadent and delicious bundt cakes I have made. Each bite is studded with plump blueberries paired with a homemade buttermilk bundt cake. This is the ultimate bundt cake recipe. 
Air fryer cakes are so easy to make, and everyone loves cake. You can make this delicious cake recipe from scratch with our simple instructions.
Air Fryer Blueberry Buttermilk Bundt Cake
I love to bake, I have been baking since I was a child, and was given an easy bake oven. Now, that I have an air fryer and Instant Pot, those are my new tools. They replaced my childhood dream toy. But, sometimes cooking with my air fryer, brings me back some fond memories since some of the food is miniature in size.
Baking is a science, some of us have it, some of us do not. As a small child, my mother would always bake cakes from mixes. As I got older and I was armed with a husband who loves cakes, I became more adventurous.
Here are some tips for making a cake in the Air Fryer
Preheat your air fryer. Just make sure that you use gloves when you go and put your pan into the air fryer.
Always spray your pan with non-stick cooking spray, just as if you are making a cake in the oven. ( I use whatever I have on hand, either Pam or Baker's Joy) Trader Joe's makes a great non-stick cooking spray too.
I cook my cake for the air fryer, low and slow, this makes them brown better, and I find that it takes longer and makes for a moist cake.
Set the butter and eggs at room temperature.
Use the correct tools to measure dry ingredients,  never use a measuring cup. Always use these tools.
For a lighter batter, always cream the butter and sugar together.
Allow the cake to cool, just about 10 minutes, and you should be able to get the cake out of the pan easily.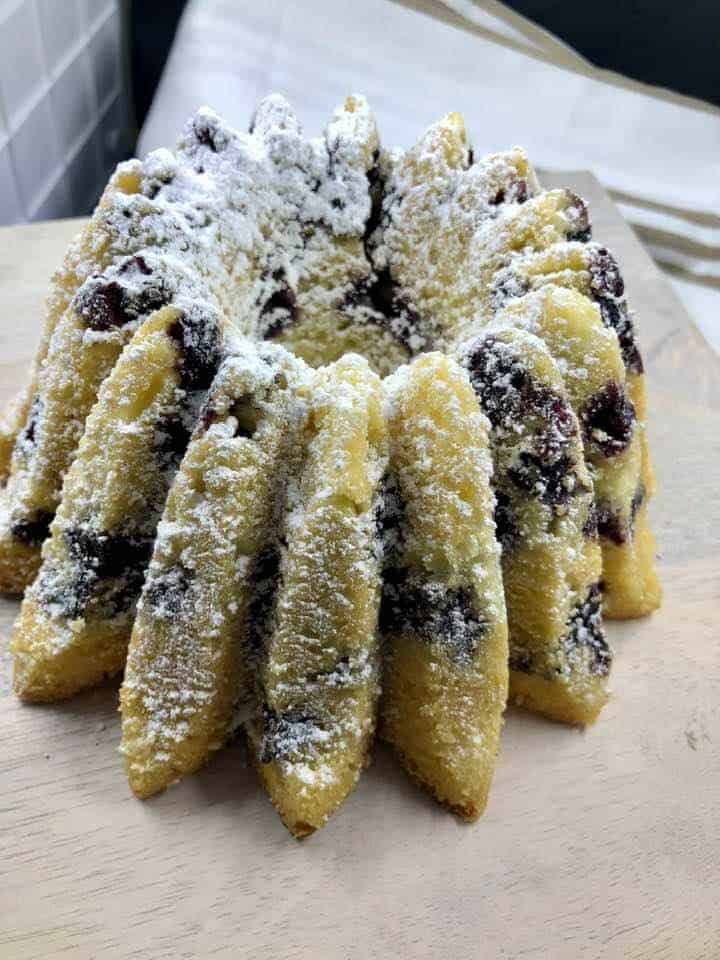 Could I Add Different Fruit Into Recipe 
Are you looking to add in different fruit besides blueberries? If so, go right ahead and reach for another type of berries, diced peaches, etc. You will find that swapping out the fruit will work nicely. Just swap the fruit with the same amount of fresh fruit you are using. 
Or if you wanted you could do a mix of berries. Some blueberries, diced strawberries, and even raspberries. Play around with the flavors and see what fits you best. 
Can I Use Frozen Berries Instead of Fresh
Fresh blueberries are always my first pick, but you can use frozen. The only thing about frozen berries is as soon as you pour them into your cake batter, it will leak off a bluish-purple color. It can alter the whole color of your bundt cake. The flavor will be amazing; you will see a blue tint and swirls in the batter. 
Frozen berries are always frozen at their prime. And it can be very affordable compared to buying fresh. So if you use frozen, don't thaw and stir right into the cake batter. Then move on to the next steps. 
How To Store Air Fryer Bundt Cake 
So on this recipe due to the fresh berries, I always recommend refrigerating your leftover cake. I find it helps extend the shelf life of your cake. Otherwise, it will go bad sooner if left at room temperature. 
It is fine to serve it at room temperature. You just don't want the cake to sit out for more than a few hours, then eat it up. Otherwise, you will want to toss in the fridge. 
Can I Make This Blueberry Bundt Cake in The Oven Instead 
Sometimes people get worried if a recipe will work or not. So if you are in doubt about the air fryer, go right ahead with the oven. Just preheat the oven to 350, and then pour the cake mixture into the pie pan. 
Bake for around 30 minutes and check on the cake. If it is not done, then allow cooking longer. The way to know when your cake is made is by sticking a toothpick in the center and seeing if it comes out clean of wet batter. 
How to Serve Up This Bundt Cake 
Dust with powdered sugar 
Drizzle on a little caramel, chocolate, etc
Slice your cake and then pair it with a big scoop of ice cream. 
Fresh fruit to sprinkle on top. 
SOME OTHER GREAT AIR FRYER DESSERTS–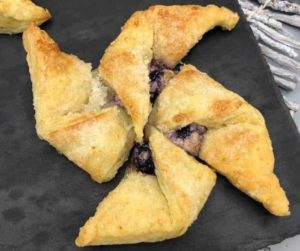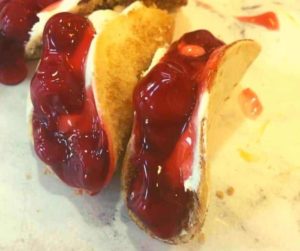 SOME HELPFUL PRODUCTS USED IN MAKING THIS RECIPE-
Disclosure: Some of the links below are affiliate links. At no cost to you, I will earn a commission if you click through and make a purchase.

Philips Kitchen Appliances Digital Twin TurboStar Airfryer XXL, with Fat Removal Technology, 3 Lbs, Black, HD9650/96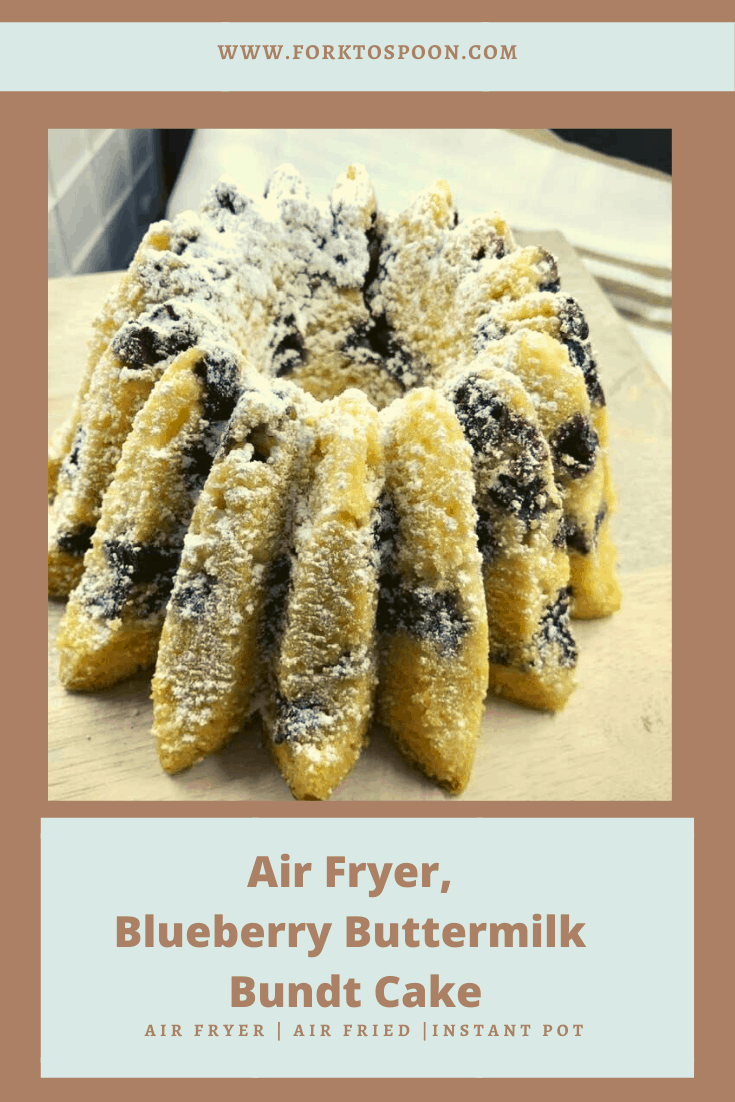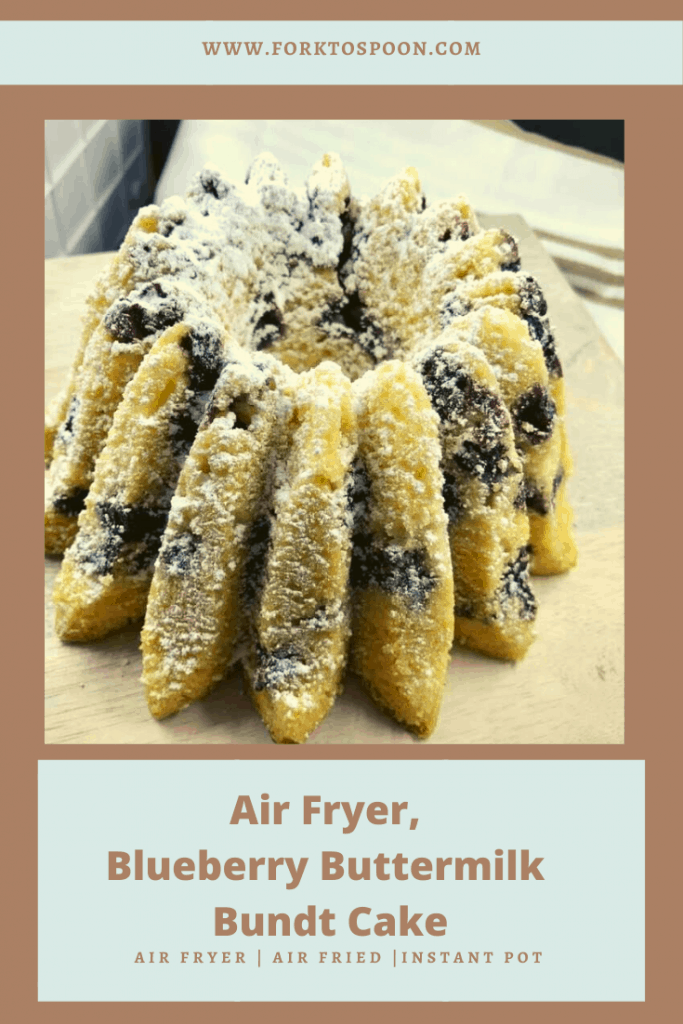 Yield: 6 Servings
Air Fryer, Blueberry Buttermilk Bundt Cake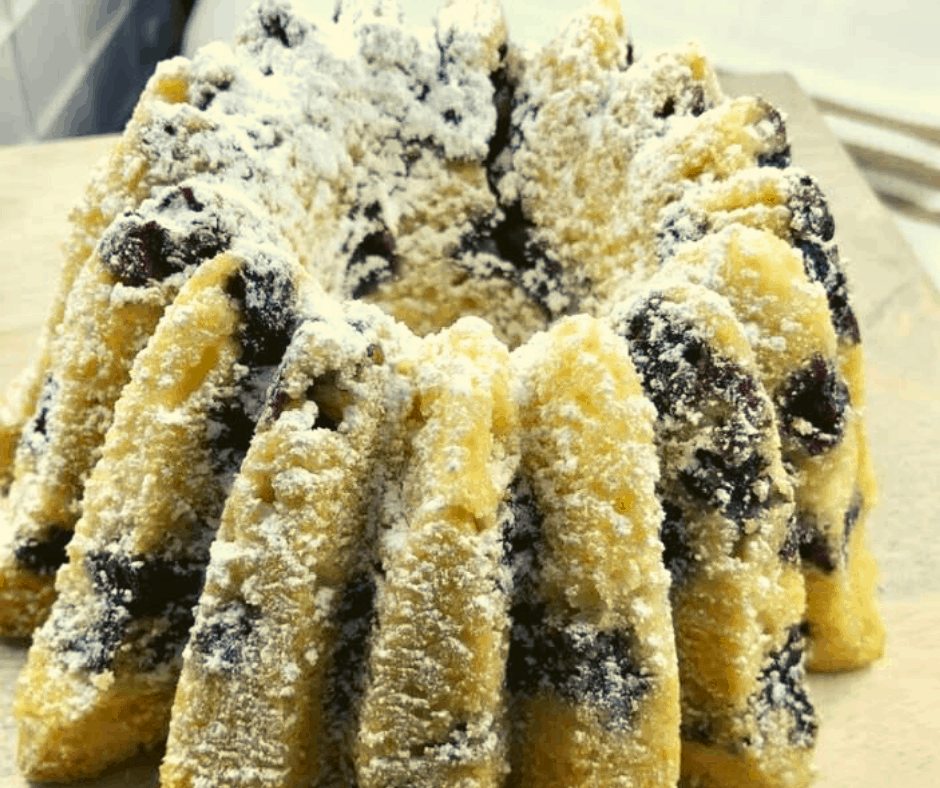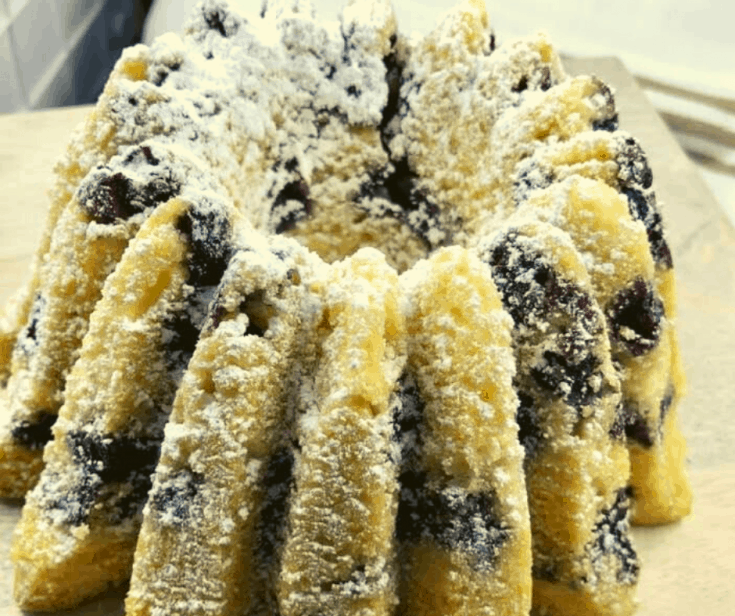 Bundt cakes are perfect for the air fryer because you don't have to worry about the middle cooking since there is no middle. Today, I made a simple blueberry bundt cake, which is wonderful this time of year, since the berries are in season.
Ingredients
3/4 cup room temperature butter
1 2/3 cup sugar
3 cups all-purpose flour
1 teaspoon baking powder
1 teaspoon baking soda
1 teaspoon salt
4 eggs
2 teaspoon vanilla extract
3/4 cup buttermilk
2 cups fresh blueberries
Optional Powdered sugar to dust
Instructions
1. In a large mixing bowl, cream together the butter and sugar.
2. Mix in the eggs, vanilla extract, and the buttermilk,
3. Add the flour, baking soda, baking powder, and salt.
4. Mix well.
5. Fold in the blueberries.
6. Spray your bundt pan with olive oil.
7. Pour the batter into the prepared pan.
8. Set the pan into the air fryer and set the temperature to 330 degrees F, for 20-25 minutes.
9. Check and make sure the cake is fully cooked, the exact time will depend on your air fryer and the pan you use.
10.When the cake is cooled, dust with powdered sugar.
11. Plate, serve, and enjoy!