These Air Fryer Buffalo Chicken Wings are a classic but made so easy! They come out of the air fryer crispy, tender and flavorful. Air Fryer Buffalo Chicken Wings are a party favorite, so get ready to perfect your wings recipe for football season!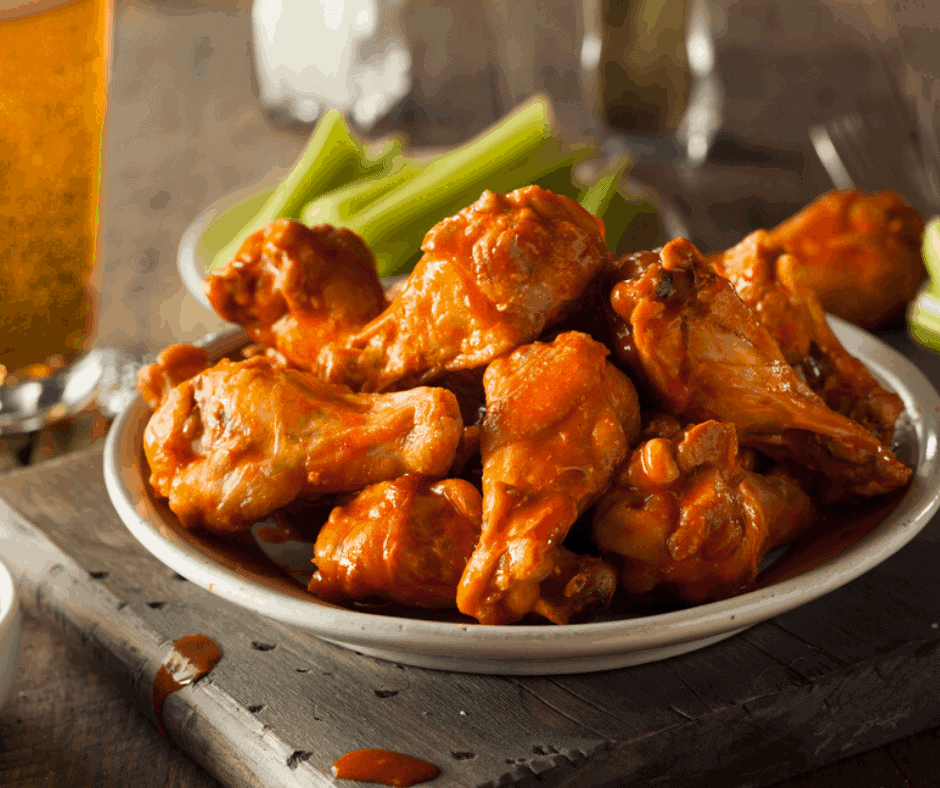 Why We Love This Buffalo Chicken Wings Recipe
Chicken wings are the best game day food and I love that there are so many varieties that you can make. I am partial to a classic chicken wing with tangy, spicy buffalo sauce. Honestly, making wings is one of the main reasons I even purchased an air fryer. And my two teenagers at home were thrilled!
This recipe features a classic buffalo sauce and the air fryer will make these wings so crispy you will probably think they were actually fried! If you go to a restaurant to get wings, they are in fact deep-fried. The good thing about this recipe is that air-fried wings are healthier for you, since they aren't sitting in a vat of oil while they cook.
Ingredients Needed for Air Fryer Buffalo Chicken Wings
Party Wings- You can get party wings in the meat section of the grocery store. They are usually a mixture of flats and drumettes.
Hot Sauce– You can use your favorite cayenne based hot sauce. A popular one is Frank's Redhot Hot Sauce.
Butter– Butter makes the sauce creamier.
Worcestershire Sauce– This adds a nice umami flavor to the buffalo sauce.
Tabasco– For added heat as needed.
How to Make Chicken Wings in the Air Fryer
Place your chicken wings in the air fryer basket. Set your air fryer to 380 degrees F, and bake for 12 minutes. Flip the wings over and bake for another 12 minutes.
Then, increase the temperature to 400 degrees F and cook for another 5 minutes. You can cook these until they are at your desired crispiness.
In a medium saucepan, mix together the hot sauce, butter, Worcestershire sauce and tabasco. Cook for about 5 minutes on medium heat until everything is mixed together.
Once the wings are done, toss them in a bowl with the hot sauce and coat the wings evenly with sauce.
Serve with ranch or blue cheese and enjoy!
Pro Tips
Don't use frozen chicken wings in this recipe. If you have frozen chicken wings, let them thaw before air frying them to ensure maximum crispiness!
In order to get the outside of your wings crispy, dry them off with a paper towel before putting them into the air fryer.
Wings are generally hard to over cook, since they are dark meat and therefore have a higher fat content. So make sure you cook them as long as needed for crispy skin!
Line the air fryer basket with parchment paper or grease it to make sure the wings don't stick!
Frequently Asked Questions
Can I make this recipe in a normal oven?
Yes, you can make delicious wings in a normal oven. It takes a significant amount of time in the oven for them to become crispy, though. For crispy wings, try baking them in the oven at 400 degrees F for 45 minutes to 1 hour, flipping halfway through.
How do I store leftover wings?
Place the leftover wings in an air tight container in the fridge for up to 3 days. To reheat, place them in a preheated air fryer at 350 degrees F for 3-4 minutes or until heated through. It is best to use the air fryer to reheat them to keep them crispy!
What to Serve with Air Fryer Buffalo Chicken Wings
You can serve these buffalo chicken wings on their own, or to make a meal out it add some Air Fryer Shoestring French Fries or Air Fryer Sweet Potato Fries along with a Cucumber Salad, ranch and some carrots and celery!
More Air Fryer Chicken Recipes You'll Love
Kitchen Items Used: (Note: Affiliate links are included in this post)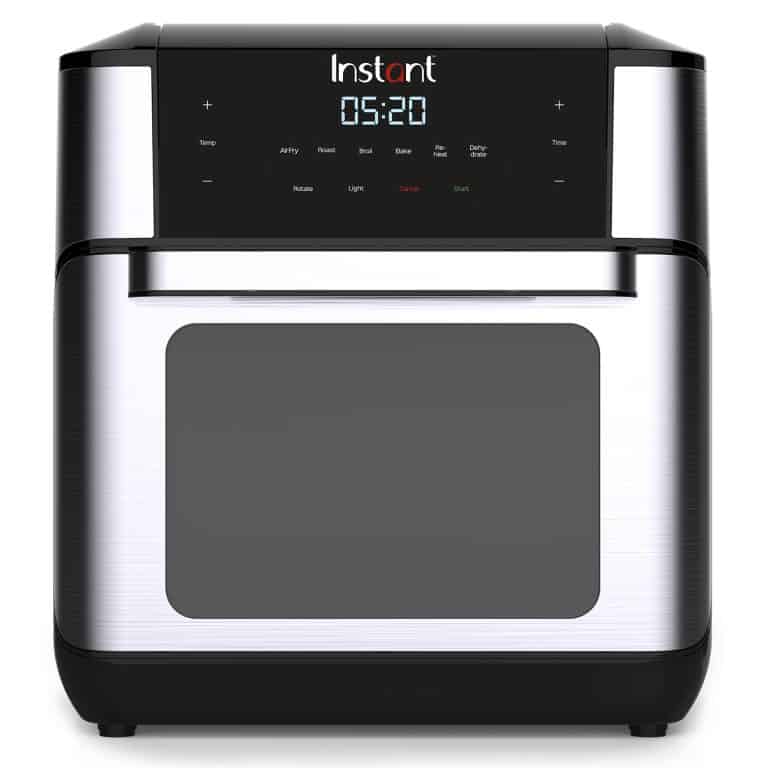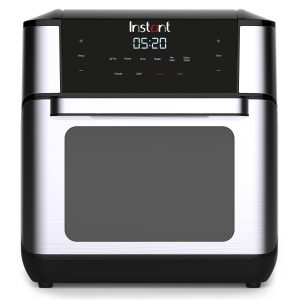 Instant Pot, Air Fryer, Vortex Plus (Found only at Wal-Mart)
J.A. Henckels 6-Inch High Carbon Stainless Steel Chef's Kitchen Knife
Stainless Steel Measuring Cups, 5 Piece Set
Hudson Essentials Stainless Steel Measuring Cups Set-6 Piece Stackable Set with Spout
Anchor Glass Measuring Set–This is one of the handiest tools in the Kitchen
OXO Good Grips 12 Inch Stainless-Steel Locking Tongs