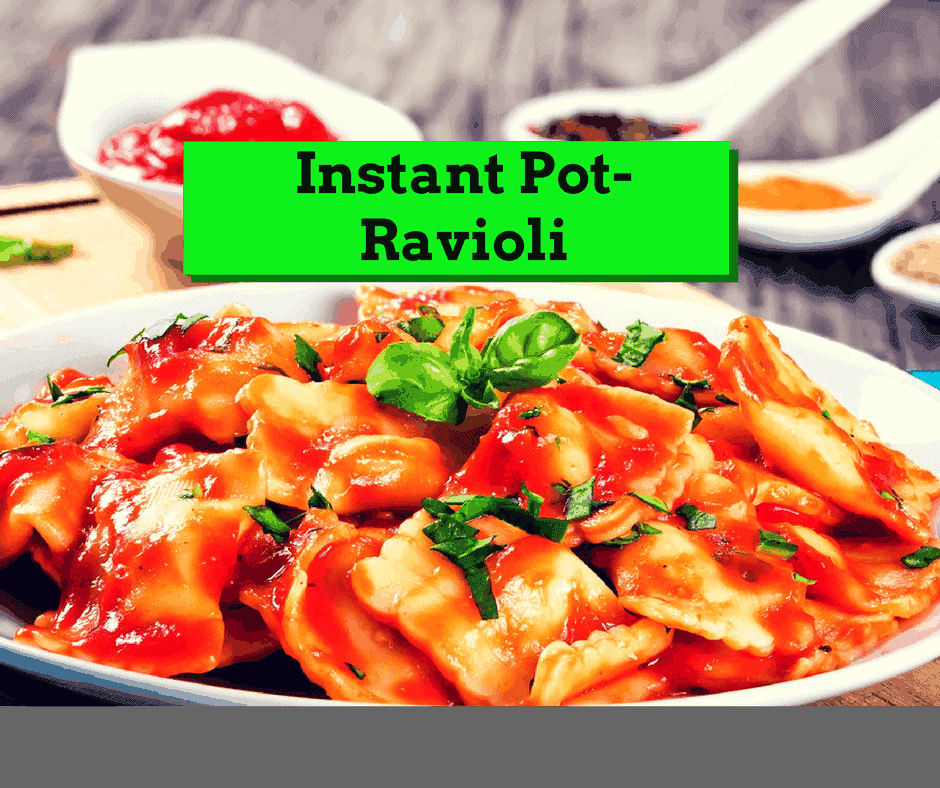 I love pasta, but then again, I had it almost every night while I was growing up. Growing up in an Italian household has its costs, LOL
I was really spoiled as a child because my grandmother would spend hours and hours making homemade macaroni for my family.
There was nothing like the taste of homemade macaroni and a day's worth of sauce infused with all types of meats in the sauce. (We called it gravy, but non-Italians, like my husband, call it sauce)
It's one of the quickest meals and my whole family loves it.
Now, that I have the Instant Pot, I have been trying out different kinds of pasta.
Today the question I tackled was, how do you make ravioli in the Instant Pot.
My first two times, the ravioli fell apart, sure my two teenagers ate it, it met the criteria, it was there, and it was already made for them.
This is going to be my go-to recipe, anytime I want to make ravioli.
There are some really cool types of ravioli on the market today, when I was a kid it was only meat or cheese, today. Trader Joe's sells Lobster Ravioli, Butternut Squash Ravioli, Chicken Pot Pie Ravioli, and my son's favorite Butternut Squash Ravioli. I am sure that Trader Joe's sells more than those, but those are my family's favorites, what is your family favorite?
So, today my guide is "How to Make Ravioli in the Instant Pot, without it falling apart."
The first two times I made ravioli in the Instant POt, it completely was water filled, and it looked like a mess.
This will become a staple in your family's diet, it's quick and family friendly, and it takes about 15 minutes, and best of all you don't have to watch the pot boil.
As with everything with the Instant Pot, you can set it and forget it.
Next week, I am going to try a ravioli bake, it's one of my favorite quick meals, that I have been making my son's for years, next week, I will try it in the Instant Pot.
So, don't forget to come back and check that out.
The Guide to Making Perfect Ravioli In Your Instant Pot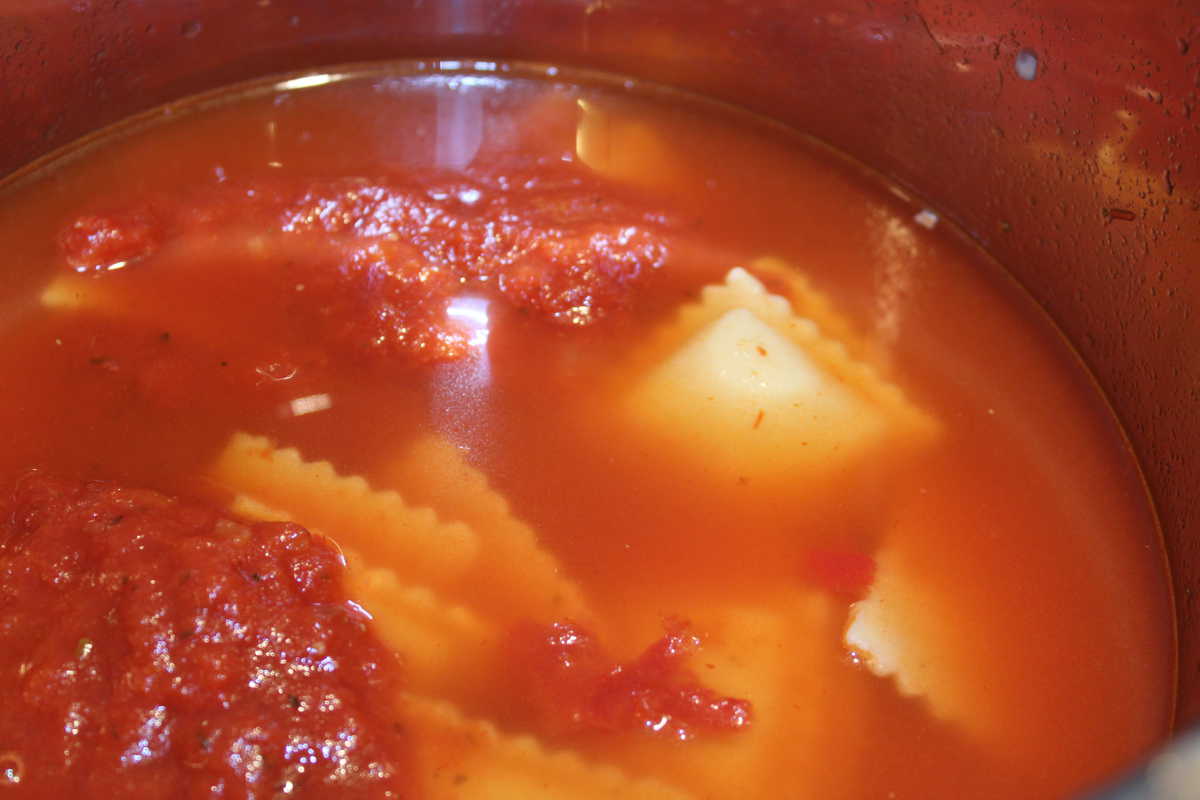 Start by adding your frozen (note, frozen) ravioli into the Instant Pot.
Now here is the trick, first, add your pasta sauce to the Instant Pot.
Then you fill the water, to slightly over the ravioli, so that it just covers it.
It will not be dried out. If you remember this for all kinds of pasta.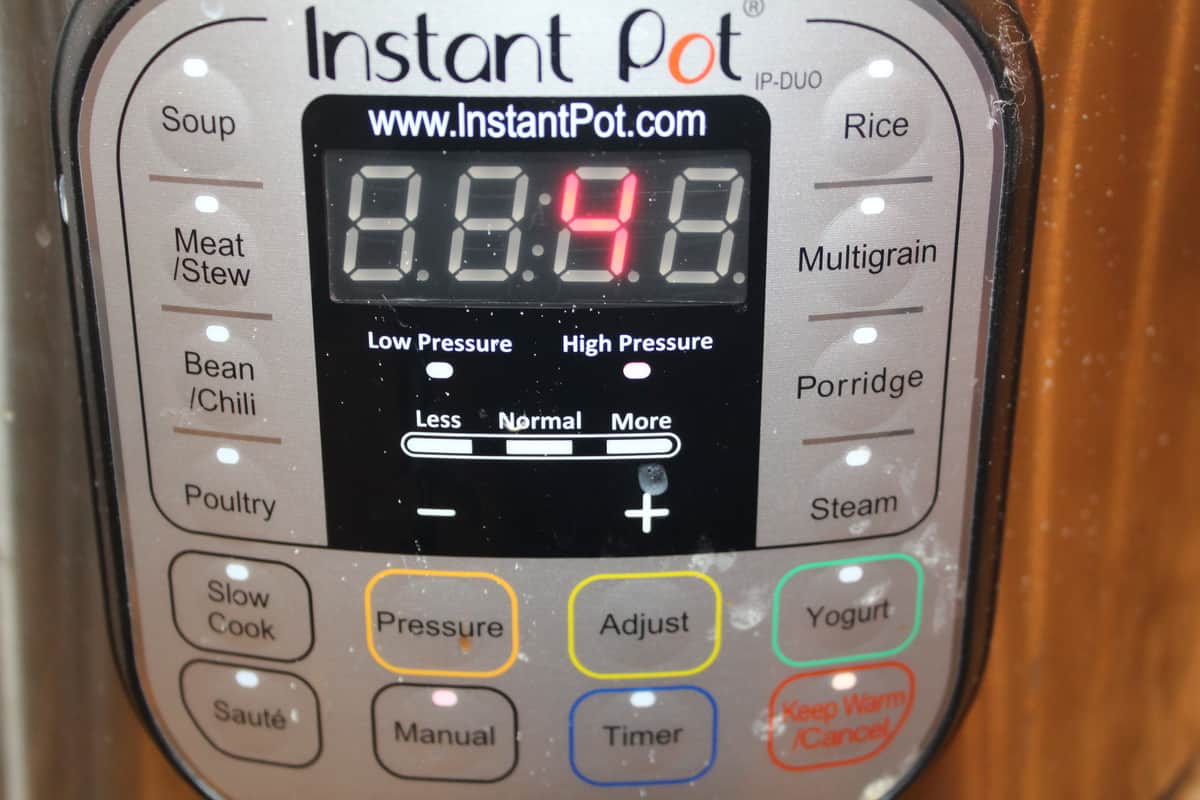 Set your timer for manual high pressure for 4 minutes.
When your timer beeps (mine beeps, I know some other models do not)
But when your time is up, do a quick release.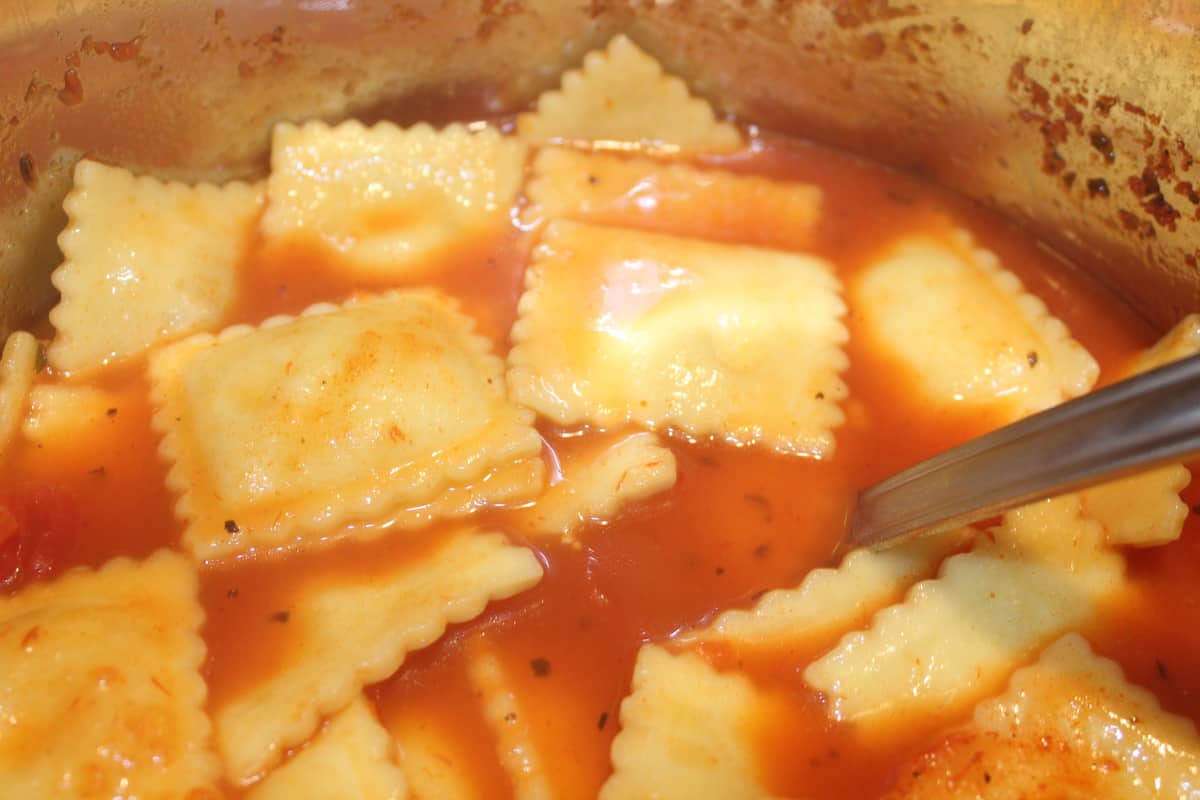 Notice how the pasta is intact. Looks like perfectly cooked ravioli to me.
Kitchen Items Used:
Instant Pot Smart Du060, I also made this in the Mini Instant Pot
J.A. Henckels 6-Inch High Carbon Stainless Steel Chef's Kitchen Knife
Norpro Grip-Ez Stainless Steel Measuring Cups, 5 Piece Set
Hudson Essentials Stainless Steel Measuring Cups Set-6 Piece Stackable Set with Spout
Anchor Glass Measuring Set–This is one of the handiest tools in the Kitchen 
Italian Olive Wood Spatula (I LOVE THis for my IP)
OXO Good Grips 12 Inch Stainless-Steel Locking Tongs
Silicone Pot Holders, made just for the IP (If you don't have a pair, get a pair, because they prevent burns)
Don't Forget to Pin: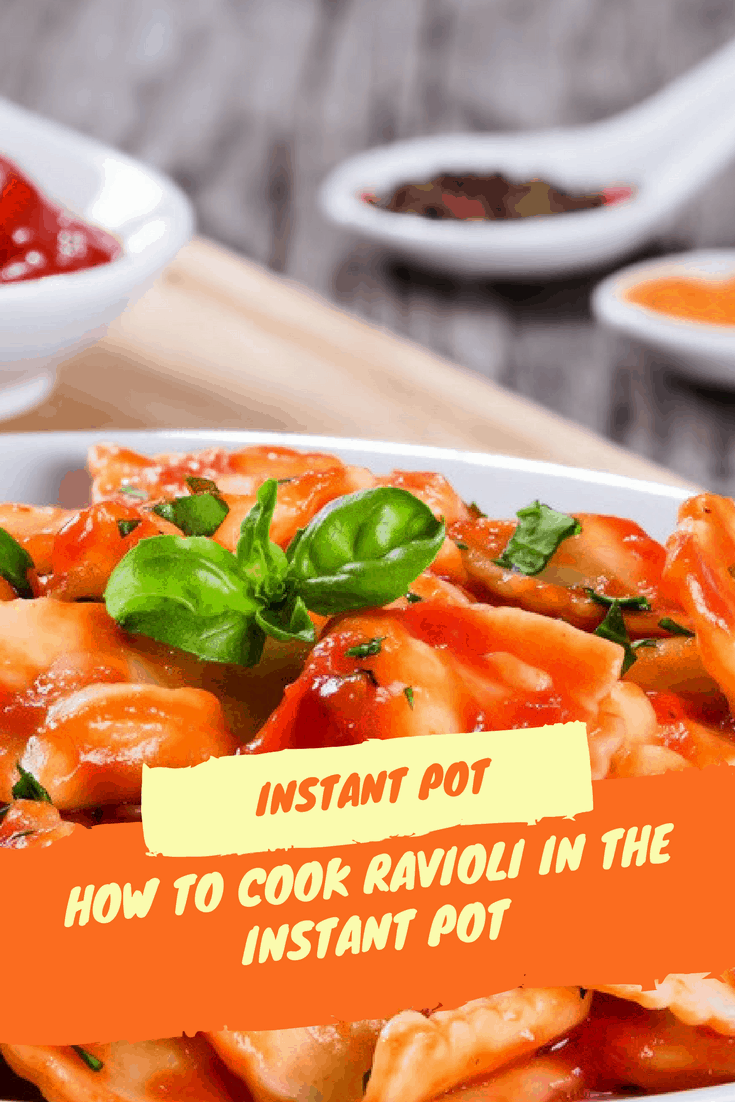 Instant Pot-Ravioli with Sauce (Gravy)
How to Cook Ravioli in the Instant Pot
Ravioli Quick and Easy Meal
Ingredients
24

ounces

frozern ravioli

28

ounces

pasta sauce

water, enough to cover the ravioli
Instructions
Start by adding the frozen ravioli, and pasta sauce to the Instant Pot.

Flatten it down with the back of your spoon.

Then add enough water, to cover the pasta.

**Hint, add it in small batches, so it's just barely covered, If you just pour it in, it will be too much water.

Add your lid, making sure it's in the sealed position. And set the manual high pressure for 4 minutes.

When the timer beeps, do a quick release.

When all of the pressure is completely down, you should be able to easily open the lid, mix and you are ready to serve.




**Remember never force a lid to open, on any type of pressure cooker.