Are you looking for an easy and delicious way to prepare Brussels sprouts? Look no further than the Instant Pot! Having an Instant Pot in your kitchen allows you to create totally scrumptious meals with minimal effort and time. This amazing multi-cooker can make various dishes, from soups, stews, and roasts to risotto and desserts!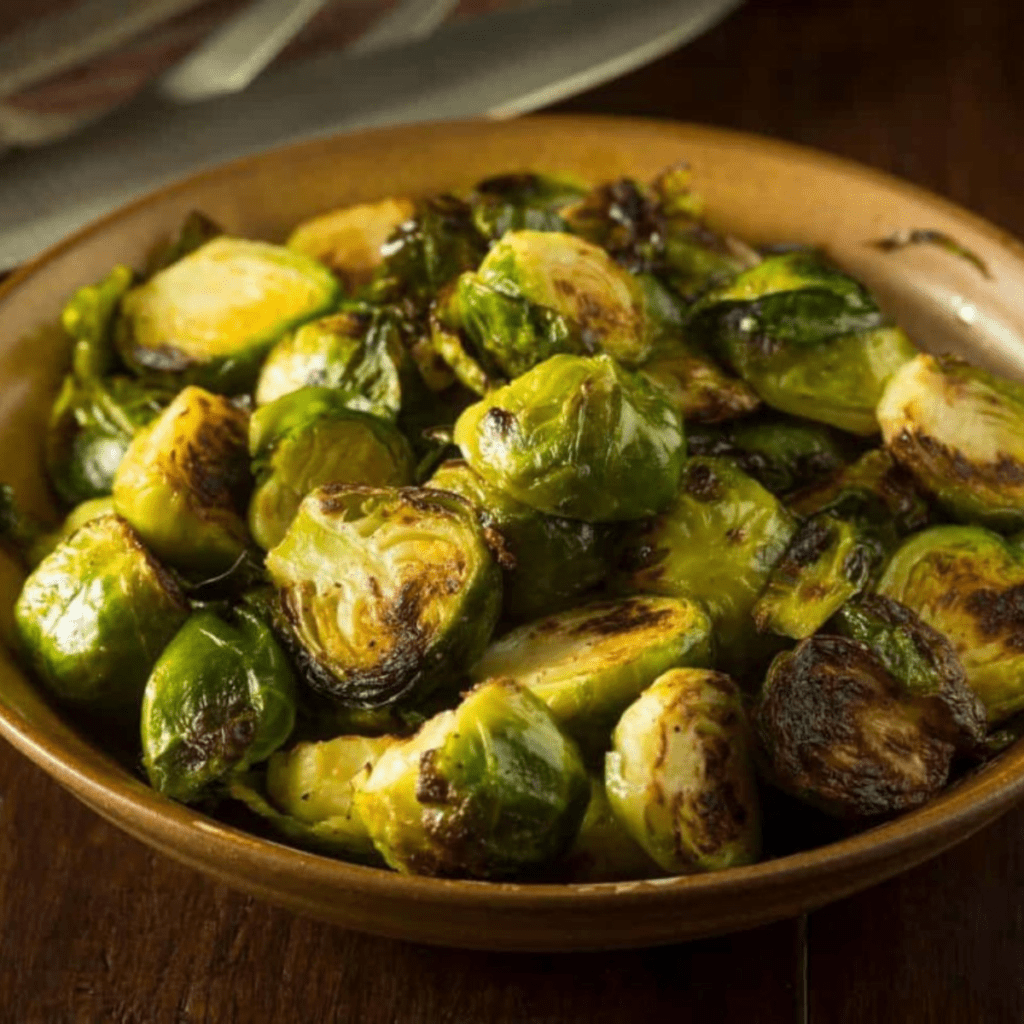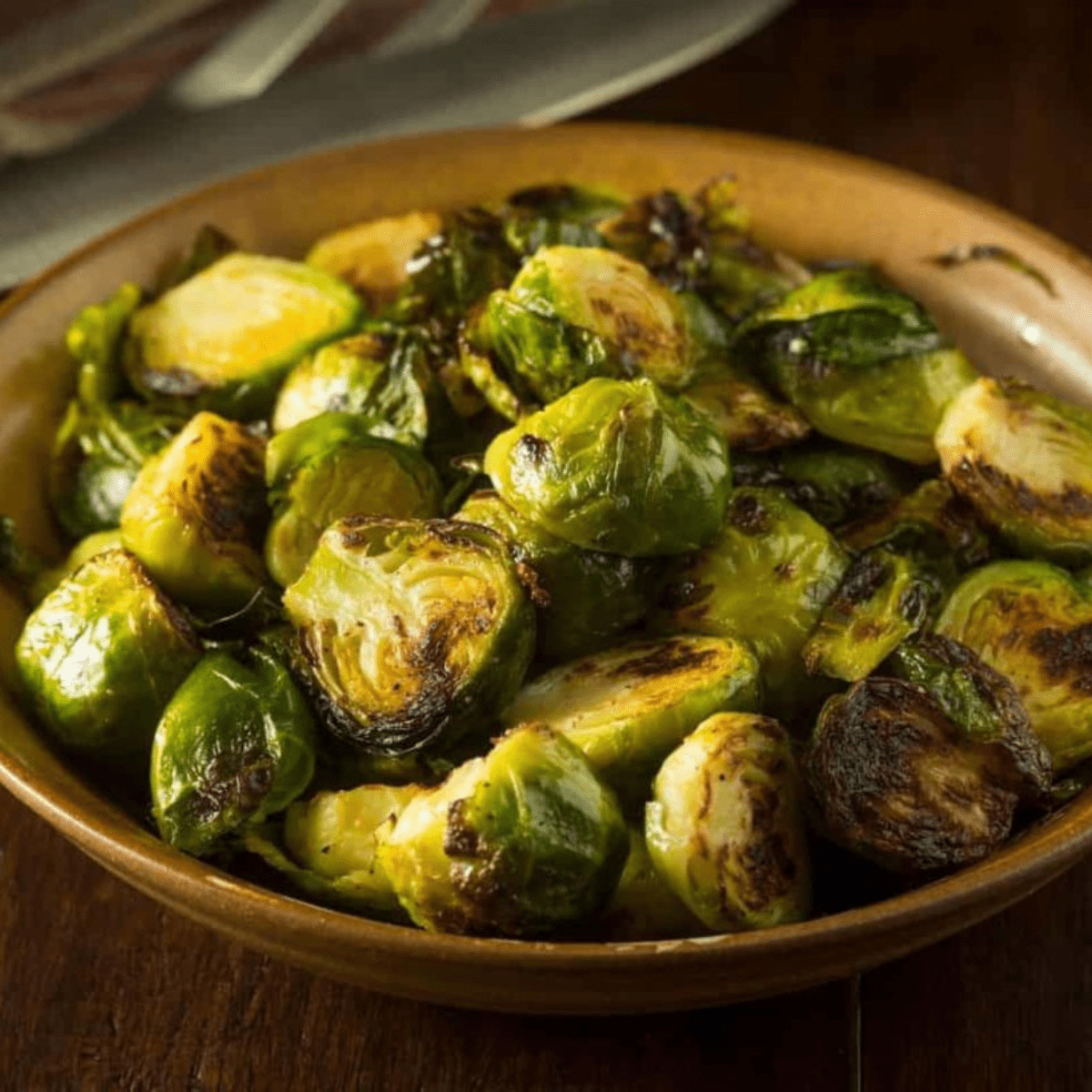 Today will show you how to make tender, flavorful Brussels sprouts that will surely become a family favorite. Not only does cooking them in the Instant Pot require very little attention or monitoring, but it also preserves their essential vitamins, so they're extra nutritious too. Read on to learn how simple it is to cook some delicious Brussels sprouts using your trusty pressure cooker!
What Are Brussels Sprouts
Brussels sprouts are part of the cruciferous vegetable family, including cabbage, broccoli, and kale. They are small, green, leafy vegetables that grow on a stalk and resemble miniature cabbages. Brussels sprouts are typically harvested in the fall and winter months and are a popular vegetable in many cuisines worldwide. They are low in calories and high in fiber, vitamins, and minerals, making them a healthy and nutritious addition to any meal. Brussels sprouts can be prepared in many ways, including roasting, sautéing, grilling, and steaming, and are often served as a side dish or incorporated into salads, soups, and stews.
They are low carb and one of the most delicious recipes you can cook in the instant pot. Whether you cook them in the 6-quart Instant Pot or Instant Pot Duo, this recipe is great. Serve as part of your Christmas holiday meals or simple enough for an everyday meal.
Instant Pot Brussels Sprouts
​Instant Pot Brussels sprouts are a delicious and nutritious dish that can be made quickly and easily in your Instant Pot pressure cooker. These small, green vegetables are a member of the cruciferous family and are packed with vitamins, minerals, and fiber. With the help of the Instant Pot, Brussels sprouts can be cooked to perfection in just a few minutes, making them a perfect side dish for any meal. Whether you're looking for a healthy side dish for dinner or a quick and easy snack, Instant Pot Brussels sprouts are a great choice.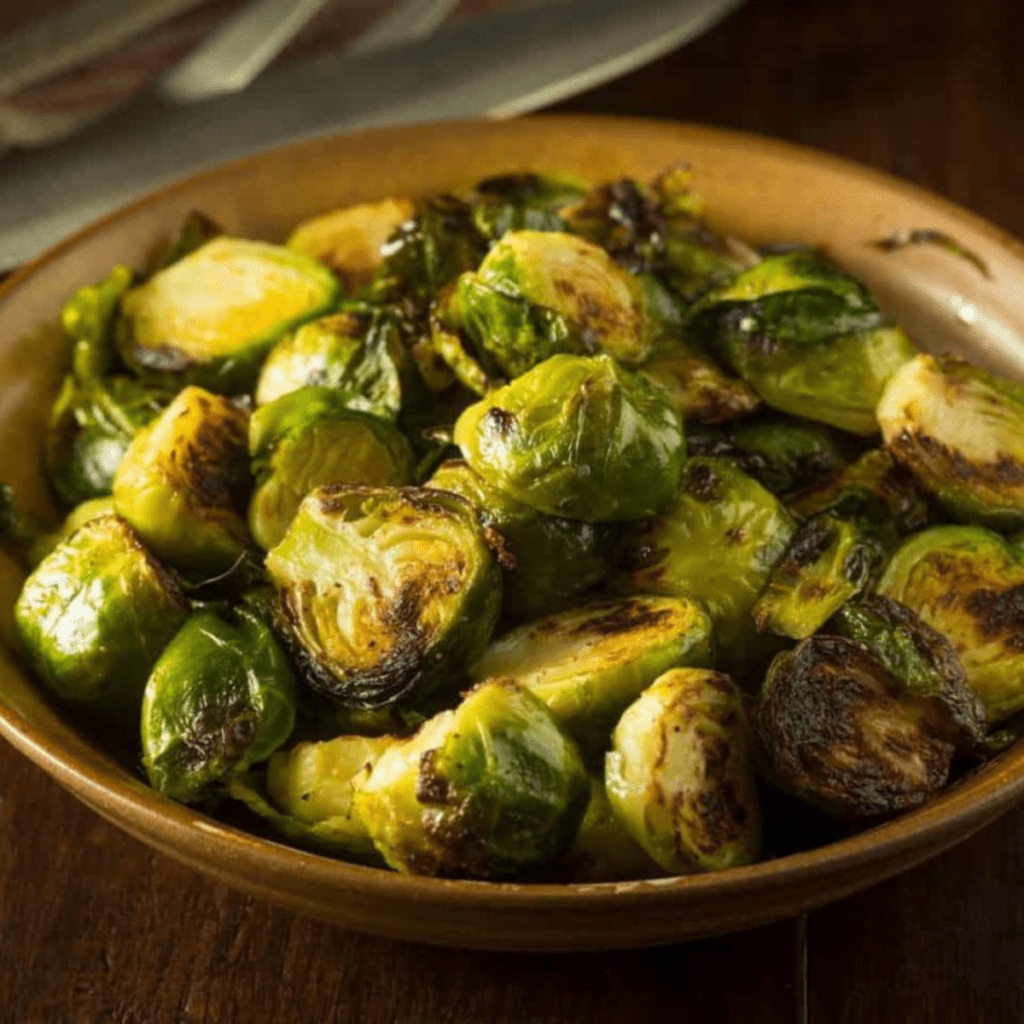 ​Why Pressure Cook Brussels Sprouts​
Pressure-cooking Brussels sprouts is a great way to quickly and evenly cook these small, dense vegetables. Brussels sprouts can be tough and chewy if not cooked properly, but a pressure cooker can help break down the fibers and make them tender and flavorful.
Pressure cooking also helps retain more nutrients in Brussels sprouts than other cooking methods, as the shorter cooking time and the high-pressure help preserve the vitamins and minerals. In addition, pressure-cooking Brussels sprouts can be a time-saving method as it takes just a few minutes to cook them to perfection, making them an ideal choice for busy weeknights or when you need a quick and easy side dish.​
Ingredients Needed For Instant Pot Brussels Sprouts​
If you're looking for a mouth-watering yet simple side dish to make for dinner tonight, your search is over! Instant Pot Brussels Sprouts are a delicious and easy way to get your veggies in without spending hours in the kitchen. Ready in just fifteen minutes, this savory treat is sure to be a hit with the whole family–and all you need are just three simple ingredients that can easily be found at your local grocery store. Read on to find out what they are so that you can prepare these tasty treats before dinnertime!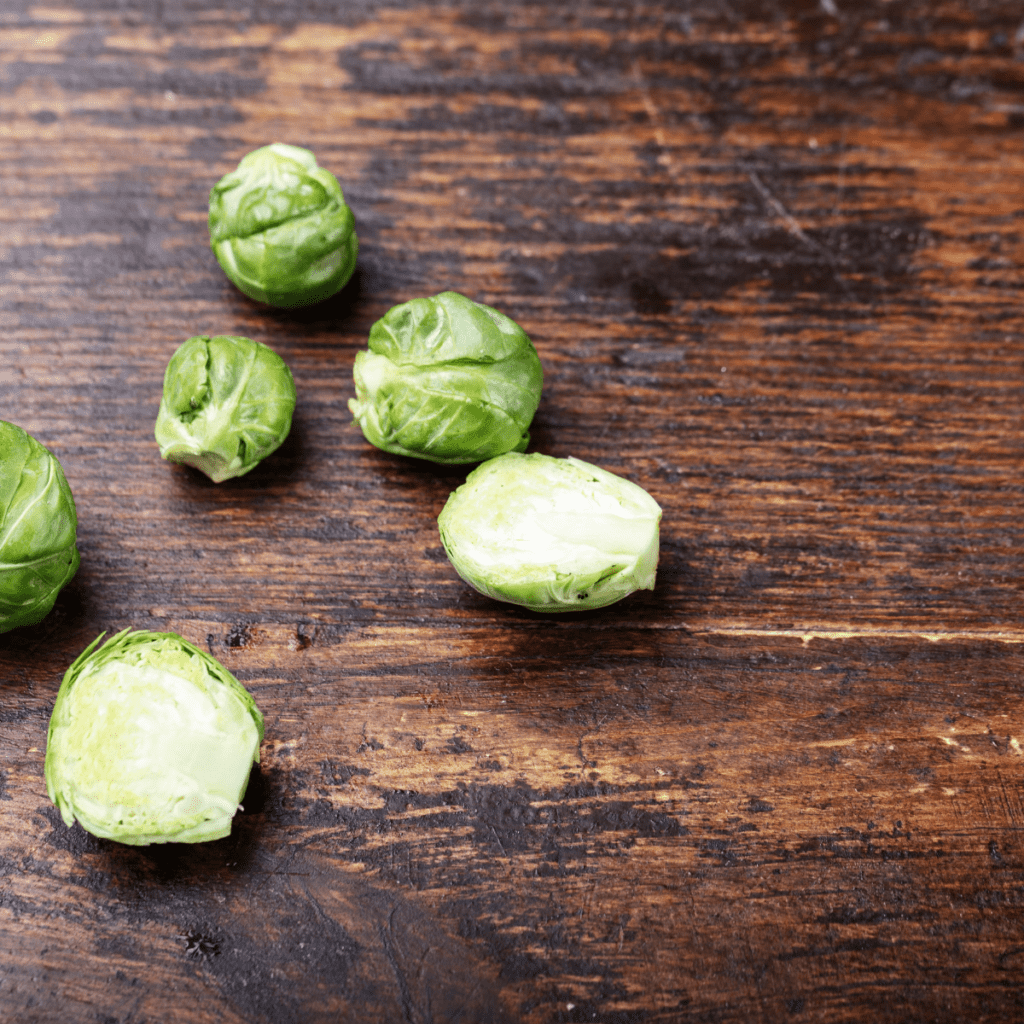 ​Remember the step-by-step directions below in the printable recipe card at the bottom of the page and the nutritional information.
Fresh Brussels Sprouts, trimmed and halved.
Liquid: Use water, vegetable broth, chicken broth, or chicken stock
Butter: You can also use olive oil
Seasonings and Spices: Black Pepper, Kosher Salt, Chives, and Minced Garlic.
​How To Cook Brussels Sprouts In Instant Pot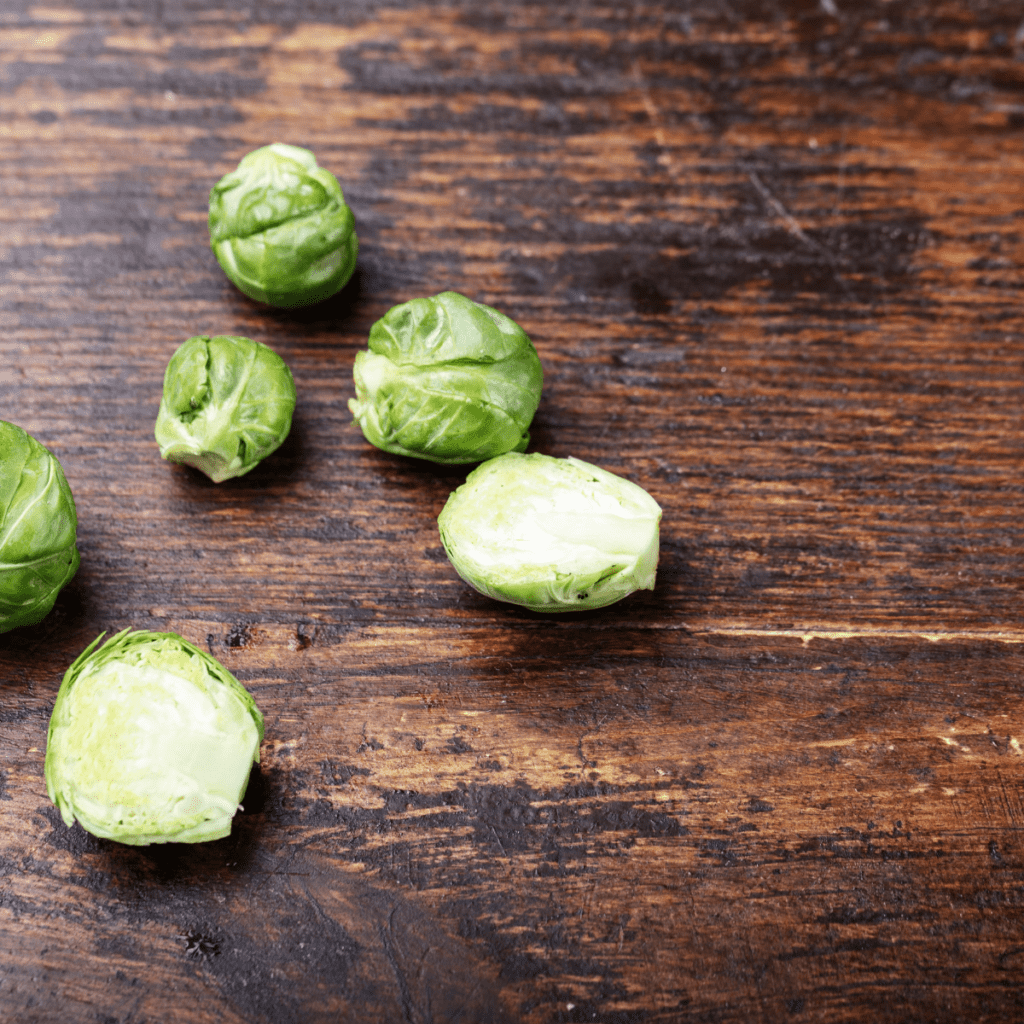 Step One: Prepare Brussels Sprouts
​Prepare the Brussels sprouts by washing and trimming the ends and then cutting them in half.
Step Two: Add Brussels Sprouts To The Instant Pot Bowl
Place the halved Brussels sprouts in the bottom of the pot and the water or vegetable broth. Add the olive oil, minced garlic (if using), salt, and pepper to the Instant Pot.
Stir the ingredients together until the Brussels sprouts are coated with the oil and seasonings. If you have a steamer basket, add the tender Brussels sprouts into the basket and then add it to the electric pressure cooker. Close the Instant Pot lid and set the valve to the sealing position. Select the "Manual" or "Pressure Cook" setting on the Instant Pot, and set the pressure cooking time to 3-5 minutes, depending on the size of the Brussels sprouts and how tender you want them to be.
Step Three: Serving
After the cooking time is complete, do a quick release by carefully turning the valve to the venting position. Once the pressure has been released and the valve has dropped, open the Instant Pot lid and stir the Brussels sprouts quickly.
Serve the cooked Brussels sprouts immediately, garnished with additional salt, pepper, and any other desired seasonings.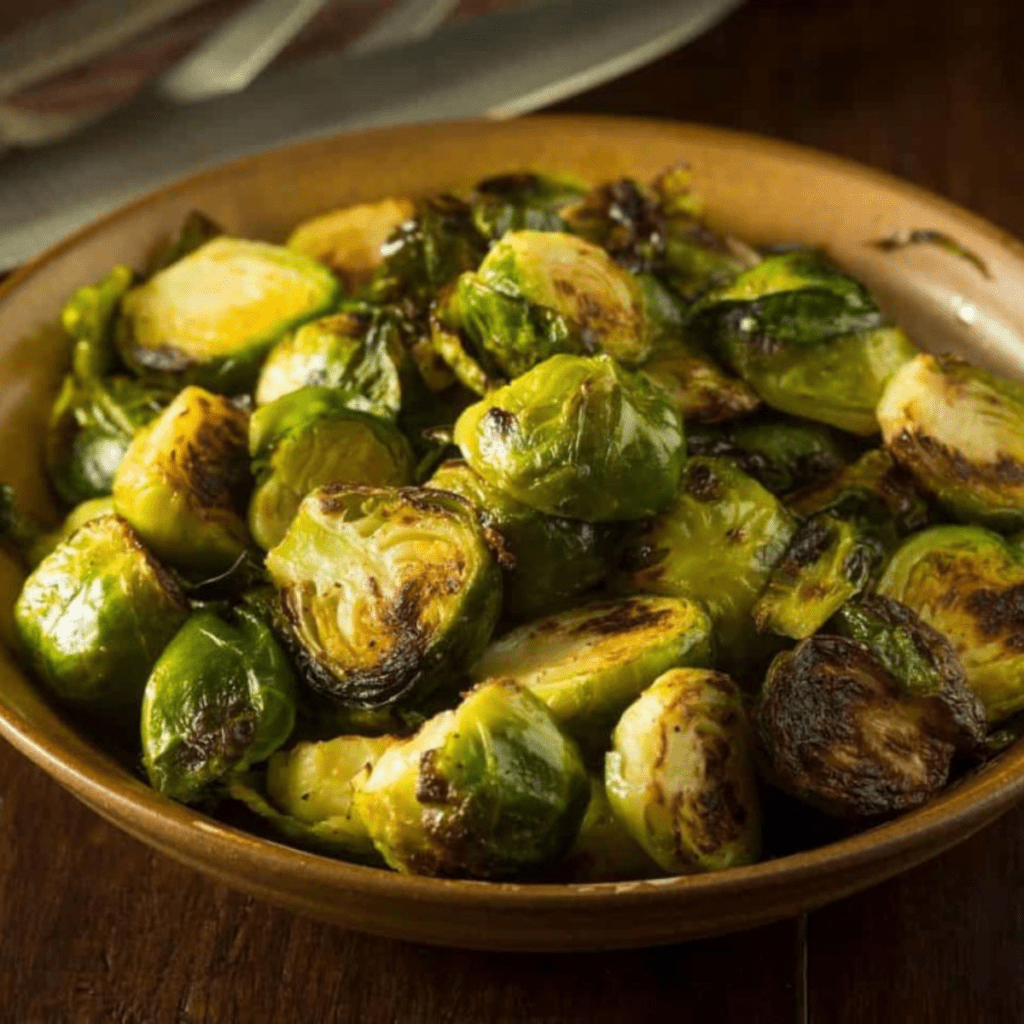 ​Pro Tips For The Best Instant Pot Brussels Sprouts​
Make sure to trim the ends of the Brussels sprouts and cut them in half so that they cook evenly.
Use vegetable broth instead of water to add more flavor to the Brussels sprouts.
Add minced garlic to the Instant Pot for extra flavor. You can also add other seasonings, such as lemon juice, balsamic vinegar, or parmesan cheese.
Do not overcook the Brussels sprouts. Three to five minutes under high pressure is usually sufficient for most sizes of Brussels sprouts. Overcooking will make them mushy and unappetizing.
After cooking, stir the Brussels sprouts quickly to distribute the seasonings and ensure they are evenly cooked.
Serve the Instant Pot Brussels sprouts immediately to enjoy them while they are still hot and crispy. Add a sprinkle of flaky salt before serving.
Frequently Asked Questions
​Can I use frozen Brussels sprouts in the Instant Pot?
Yes, you can use frozen Brussels sprouts in the Instant Pot. Simply adjust the cooking time to 5-6 minutes instead of 3-5 minutes.
Can I cook Brussels sprouts without adding water or broth?
Cooking Brussels sprouts without any liquid in the Instant Pot is not recommended, as they may burn and stick to the bottom. Adding water or broth will create steam and help cook the Brussels sprouts evenly.
How do I prevent the Instant Pot from producing a lot of steam while cooking Brussels sprouts?
To prevent the Instant Pot from producing too much steam while cooking Brussels sprouts, make sure to add only the recommended amount of water or broth. Also, make sure to release the pressure quickly after cooking to prevent overcooking and excess steam.
How do I make crispy Brussels sprouts in the Instant Pot?
If you want crispy Brussels sprouts in the Instant Pot, you can try broiling them in the oven for a few minutes after pressure cooking. Simply transfer the cooked Brussels sprouts to a baking sheet, sprinkle with additional seasoning, and broil on high for a few minutes until they are crispy and browned.
Can I make Instant Pot Brussels sprouts ahead of time?
Yes, you can make Instant Pot Brussels sprouts ahead of time and store them in an airtight container in the refrigerator for up to 3 days. To reheat, simply microwave or reheat in the oven until heated through.
How to store leftover Brussels sprouts
Let the Brussels sprouts cool to room temperature, and then place them into an airtight container. They will last in the refrigerator for 2-3 days. To reheat, add a little water into the instant pot, select the sauté function, and saute for a couple of minutes until warmed through.
Are Brussels sprouts low fodmap
Brussels sprouts are considered a moderate to high FODMAP food. FODMAPs are a type of carbohydrate that can be difficult to digest for some people, particularly those with irritable bowel syndrome (IBS). Brussels sprouts contain oligosaccharides, a type of FODMAP that can cause some people bloating, gas, and other digestive symptoms. However, the serving size and preparation method can also impact the FODMAP content of Brussels sprouts. A low FODMAP serving size of Brussels sprouts is about 1/2 cup (75 grams) or less, which some people with IBS can tolerate well. If you are following a low FODMAP diet, it is best to work with a registered dietitian to help you determine the appropriate serving size and preparation method for your individual needs.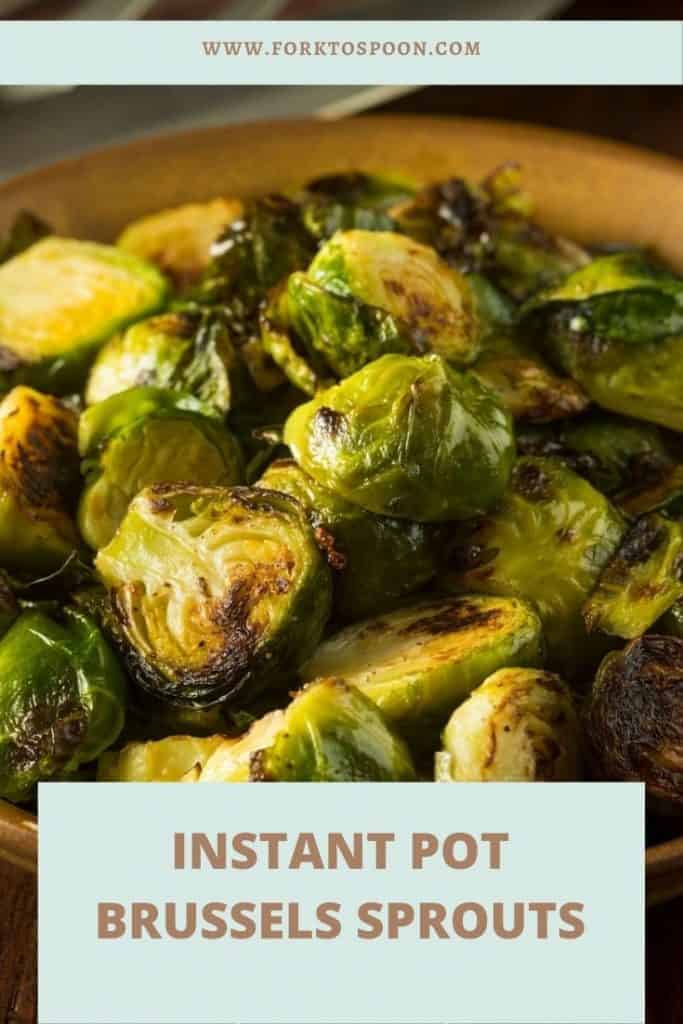 ​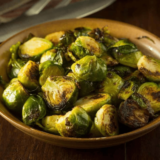 Instant Pot Brussels Sprouts
Description
This is such an easy way to prepare Instant Pot Brussels Sprouts.
Ingredients
1

pound

Brussels Sprouts

1

cup

water

2

tablespoons

salted butter

2

tablespoons

chives

1

teaspoon

kosher salt

1

teaspoon

black pepper
Instructions
Start by cutting the ends off the Brussel Sprouts. Grab a sharp knife and cut the ends off, and then cut the sprout in half.

Add the diced Brussels Sprouts into the Instant Pot and add the water.

Set the lid on, place the valve into the sealing position.

Set the manual high pressure for 2 minutes.

When the time is up, do a quick release.

When all of the pressure is released, open the pressure cooker, drain the water.

Add the butter and diced chives, press the saute button and saute them for a couple of minutes.
Equipment
Instant Pot,

or Ninja foodi
Nutrition
Serving:
1
Serving
Calories:
101
kcal
Carbohydrates:
11
g
Protein:
4
g
Fat:
6
g
Saturated Fat:
4
g
Polyunsaturated Fat:
0.4
g
Monounsaturated Fat:
1
g
Trans Fat:
0.2
g
Cholesterol:
15
mg
Sodium:
658
mg
Potassium:
454
mg
Fiber:
4
g
Sugar:
3
g
Vitamin A:
1098
IU
Vitamin C:
97
mg
Calcium:
55
mg
Iron:
2
mg