This is the recipe for the Instant Pot Users, who are looking for easy breakfast recipes.  I have been working on making more and more in my Instant Pot.
If you aren't following me. I'm at Inspiring NH Kids. I usually do a recipe for the Instant Pot every day.  So, if you are looking for more recipes, make sure to check back.
I also started a new Facebook group, for everyone to share recipes and talk about their Instant Pot
I have also noticed that this is on sale now, only $79.99. So, if you don't have an Instant Pot, or are looking to get another one. This is your time
Some of the most popular Instant Pot Recipes,
8 Items Every Instant Pot Owner Needs to Own
Chicken Fried Rice-Chinese Style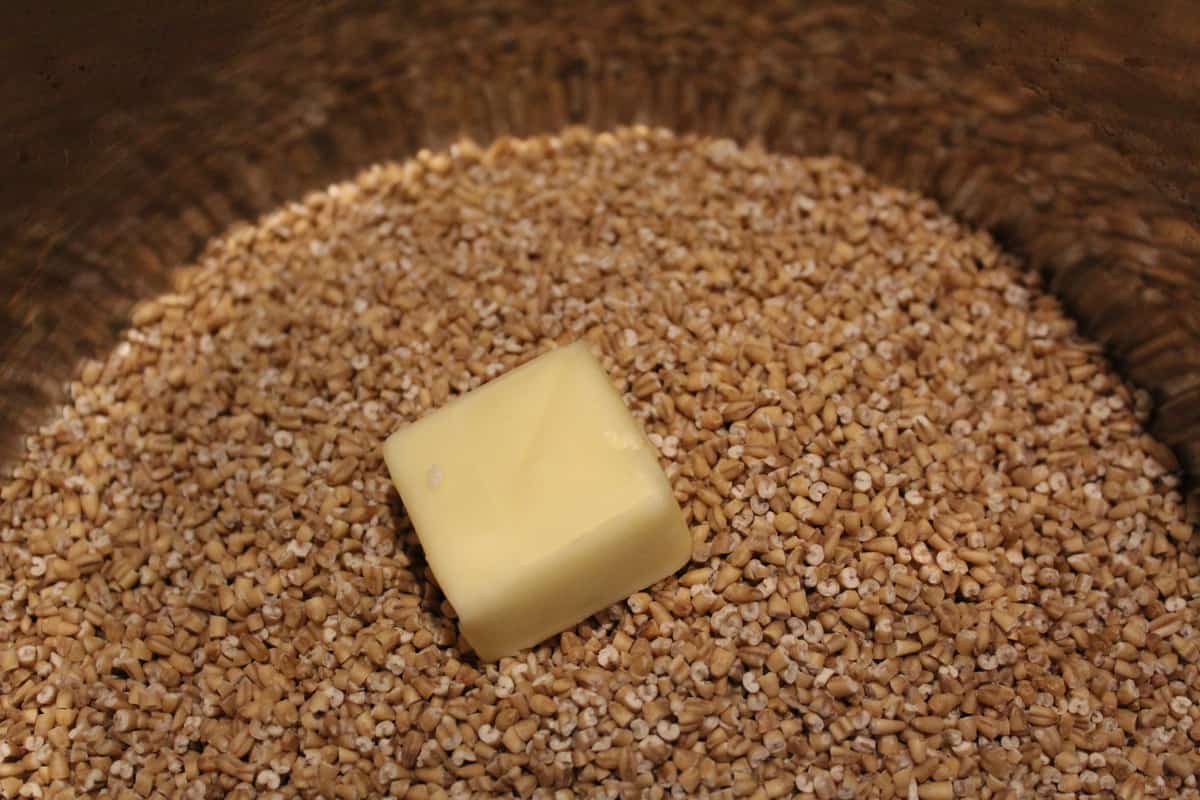 Add the butter and steel cut oameatl to your Instant Pot.

Saute (or toast) the steel cut oatmeal in butter. You will soon have a great smell (nutty) coming from your Instant Pot.


Add your milk and water and mix well.

Then add your brown sugar and blueberries
Instant Pot-Blueberry Steel Cut Oatmeal
Author:
www.inspiringnhkids.com
Recipe type:
Breakfast, Instant Pot, Oatmeal
Ingredients
1 cup of steel oats
1 tablespoon of butter
1½ cups of milk
1½ cups of water
½ cup of dried blueberries
⅓ cup of brown sugar
Instructions
In your Instant Pot, place the butter, then melt the butter. Then add the steel oats. If you let them toast a bit, they really are flavorful, just move them around the pan, so they don't burn.
Then pour the milk, water, brown sugar and dried blueberries, mix well.
Then place the lid on your instant Pot, and use the manual high-pressure button, set it for 3 minutes, with the vent on sealed.
Let it naturally release, when done.
Mix well.
Enjoy!