Nothing is better than a quick meal, whether for breakfast, lunch, or dinner. Today, we Air Fryer Quiche Round-Up, perfect for a fall meal.
So, pin this for later; you will love making quiche in the air fryer!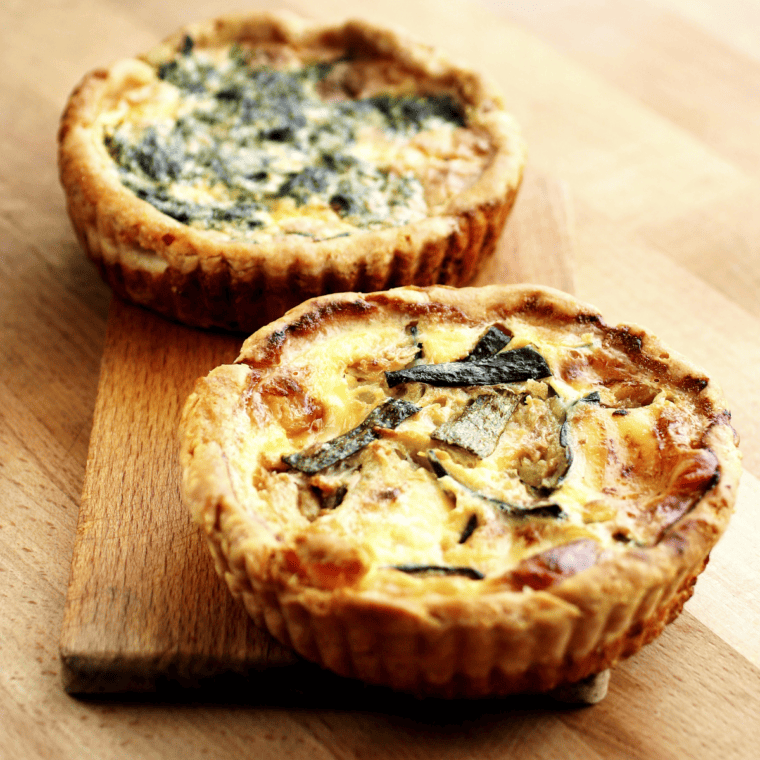 Air Fryer Quiche Round-Up
With its rich, savory filling encased in a buttery crust, quiche has long been a favorite in the culinary world. But when modern convenience meets this classic dish, magic happens. Enter the Air Fryer Quiche Round-Up!
As the air fryer continues to revolutionize our kitchens with faster, healthier, and crisper cooking, it's no surprise that quiche, too, gets an air-fried twist. Dive into this compilation, where we explore various quiche recipes tailored specifically for the air fryer. Whether you're a traditionalist at heart or keen to experiment, a delightful version awaits your taste buds. Join us as we whisk, fill, and air-fry our way to quiche perfection!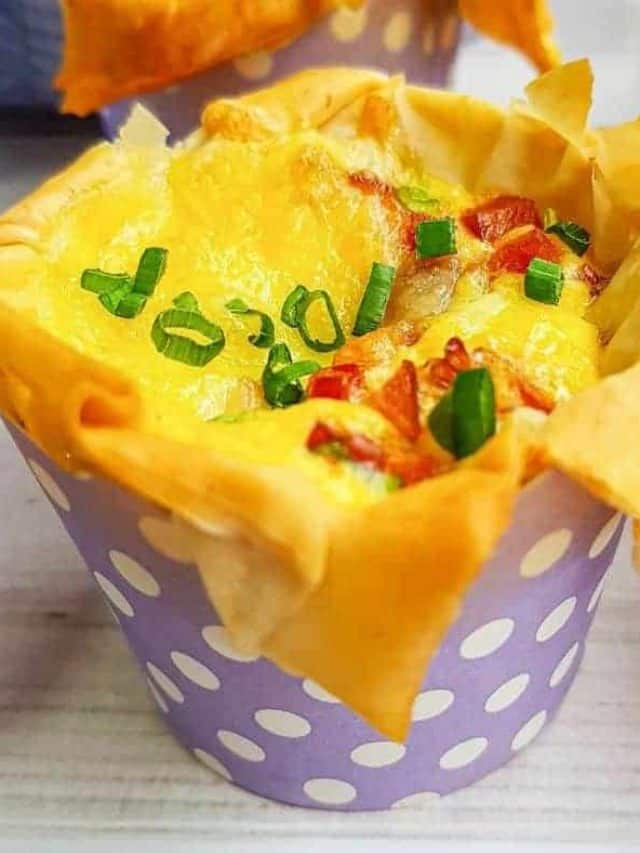 Air Fryer Mini Quiche Muffins – If you're looking for a quick, easy, and delicious breakfast or brunch recipe to make, then these Air Fryer Mini Quiche Muffins are perfect! They only take 5-10 minutes to prep and cook in the air fryer for a great breakfast!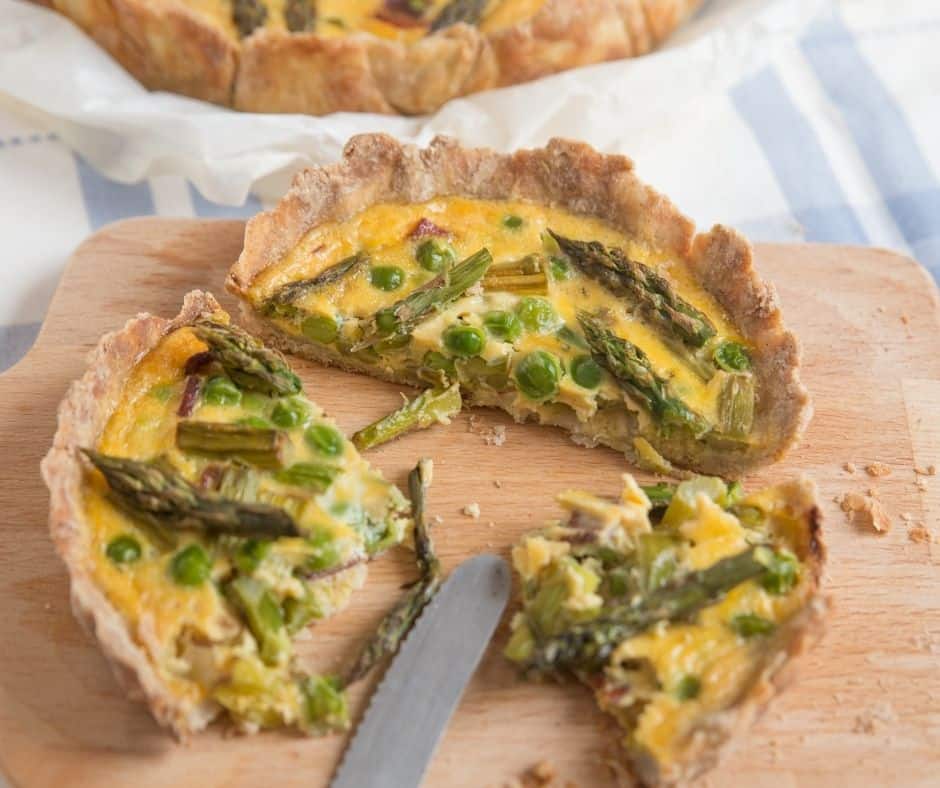 Air Fryer Asparagus Quiche — This Air Fryer Asparagus Quiche is a great way to get a quick and tasty breakfast or brunch on the table. Full of flavor, this Quiche will be a hit with all your friends and family.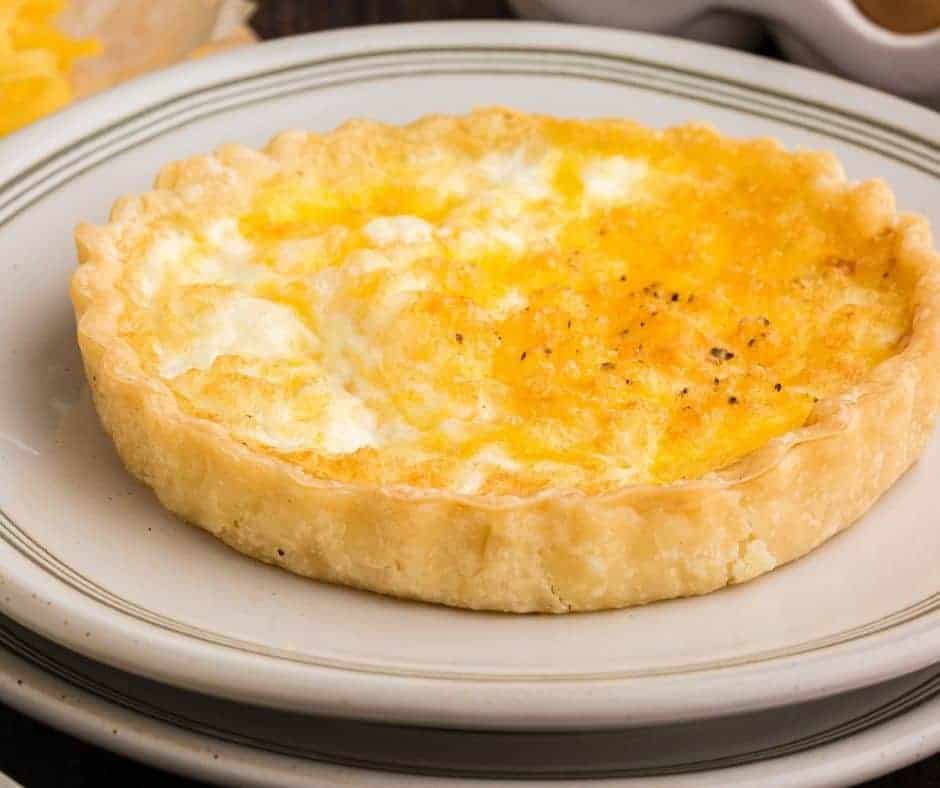 Air Fryer Egg White Quiche –Quiche is a great recipe for anyone who loves eggs but doesn't want to deal with the hassle of making an entire pie crust. Plus, it's effortless and quick to make! This quiche recipe features egg whites instead of whole eggs for a healthy breakfast.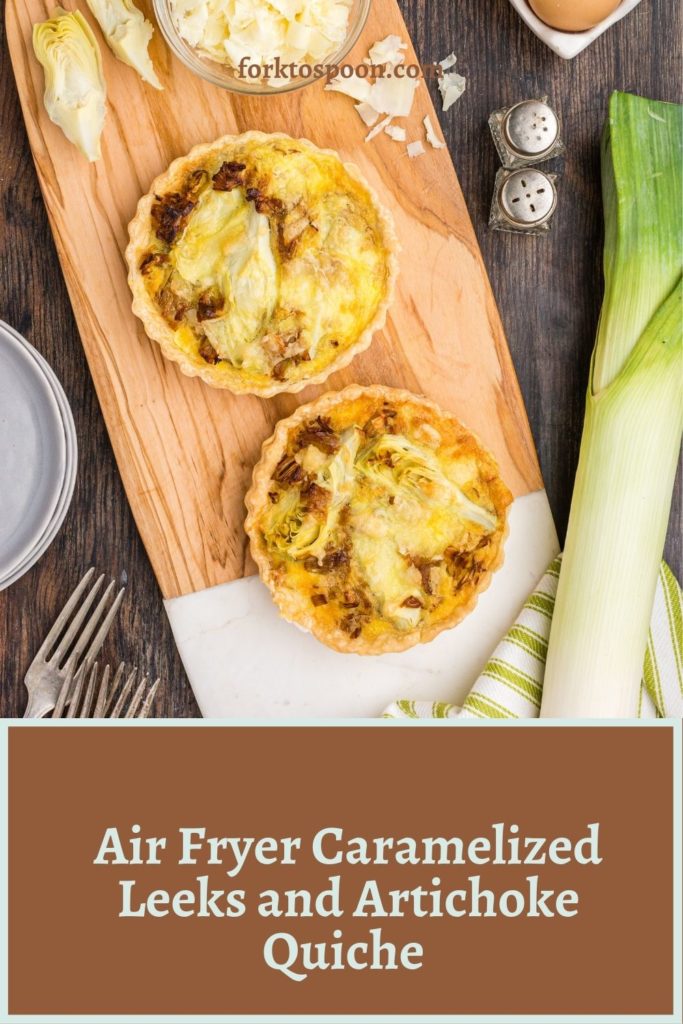 Air Fryer Caramelized Leeks and Artichoke Quiche — make for a great and easy breakfast. I love quiche, and this one is no different from the caramelized and slow-roasted flavors of the vegetables and the creamy texture of the eggs, milk, and cheese. This will soon become one of your favorite Air Fryer Breakfast or Brunch Recipes.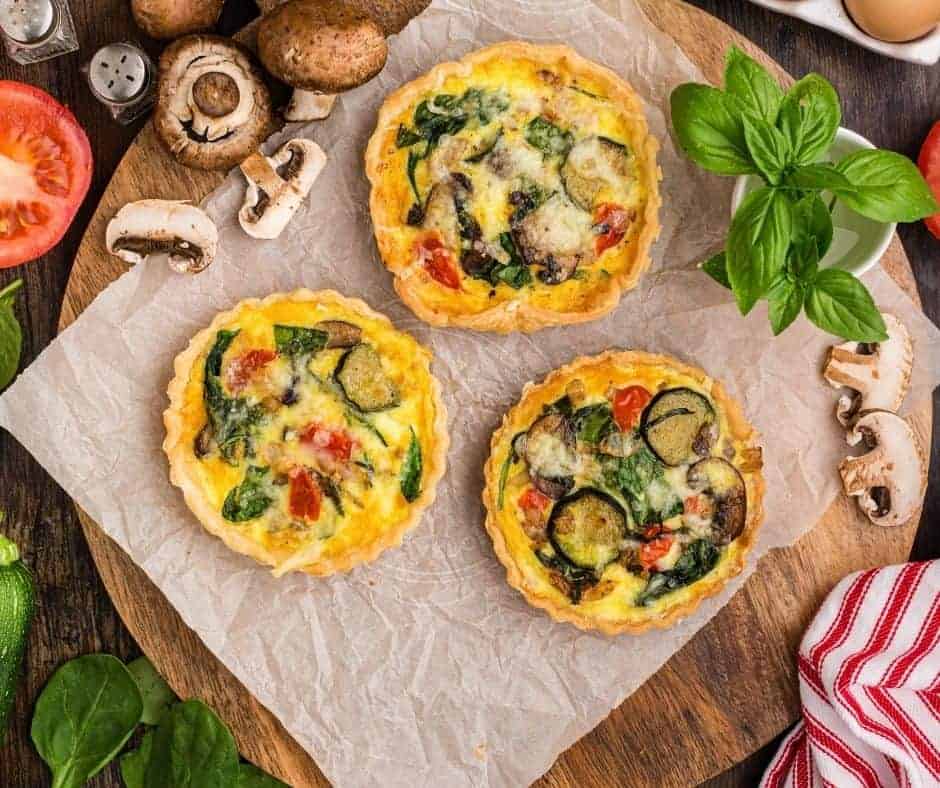 Air Fryer Quiche Primavera — If you're looking for a light, easy-to-make breakfast idea, try this Quiche Primavera. It has all your favorite vegetables and can be made ahead of time.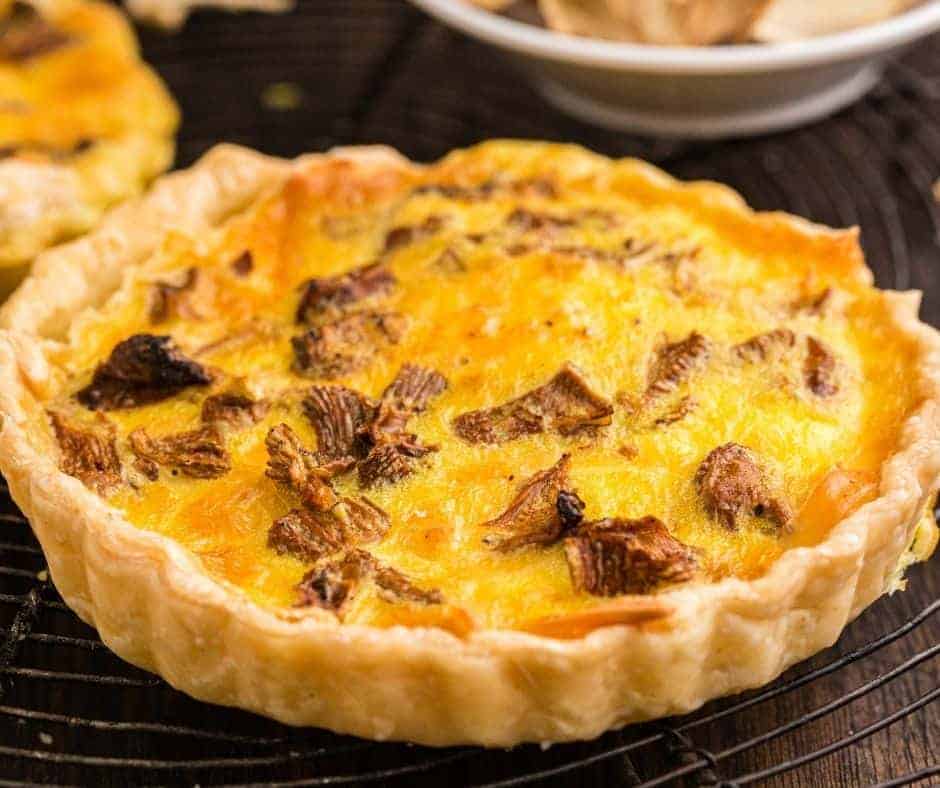 Air Fryer Wild Mushrooms and Smoked Gouda Quiche — Wild mushrooms and smoked Gouda go well together in this quiche recipe. If you're looking for a great breakfast dish to serve your family, try it. It's sure to be a hit!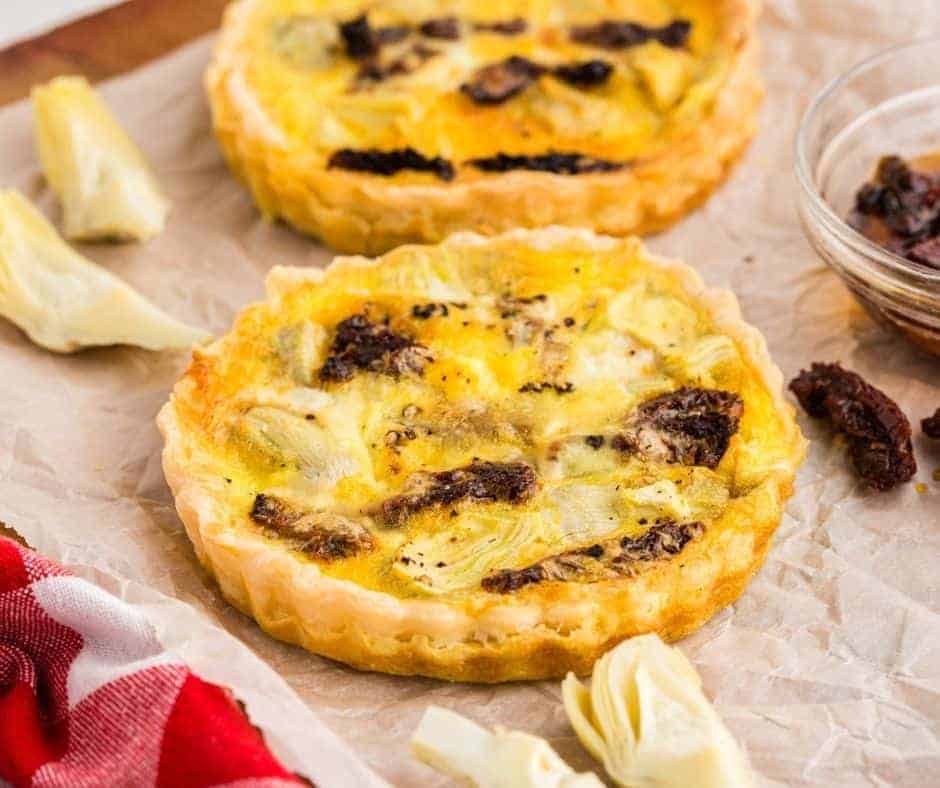 Air Fryer Sun-Dried Tomato and Artichoke Quiche is an easy recipe for a great, quick, and delicious breakfast or brunch! It is filled with such goodness as sun-dried tomatoes and artichokes.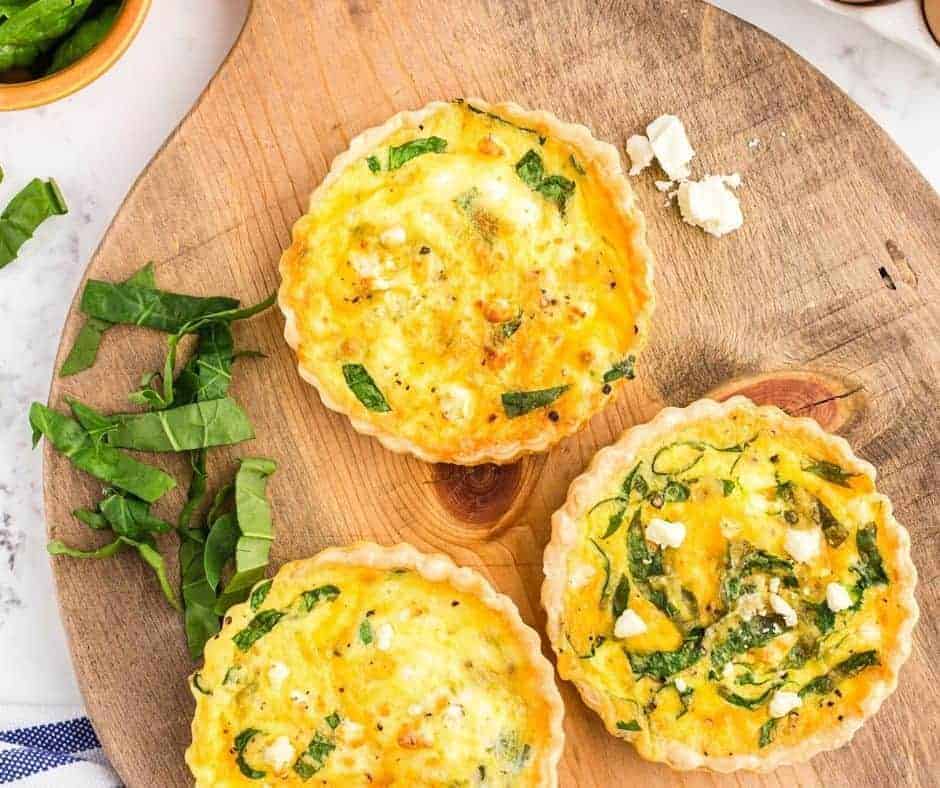 Air Fryer Spinach Quiche is an incredibly easy and delicious breakfast dish that can be made in under 30 minutes. This quiche is packed with protein and vegetables, making it a nutritious and satisfying meal.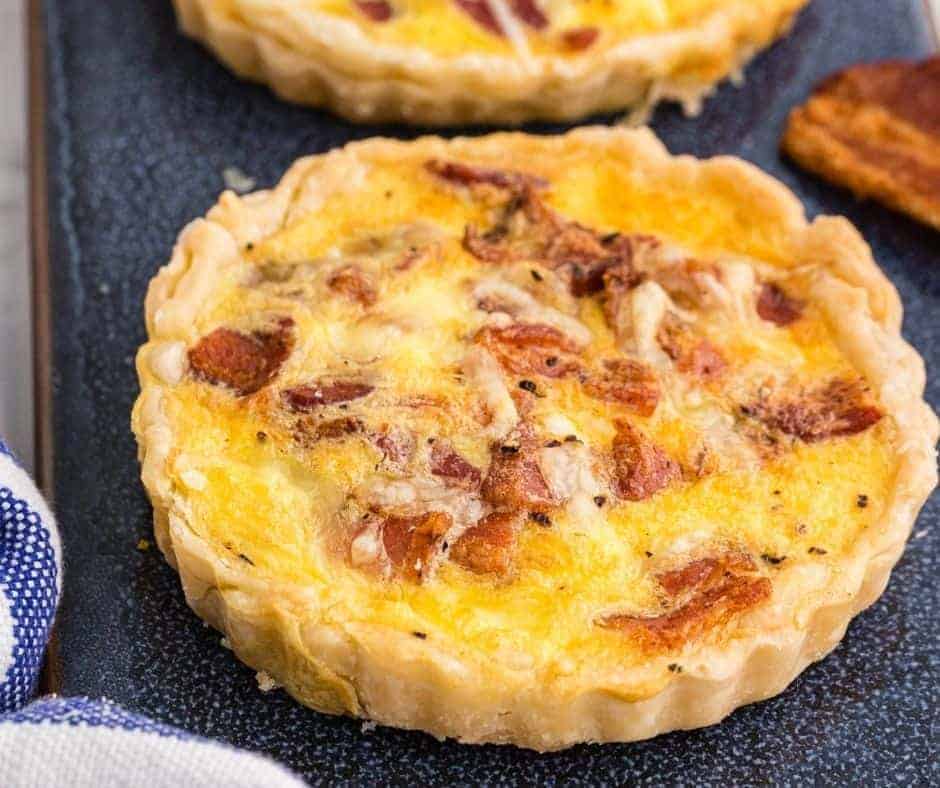 Air Fryer Quiche Lorraine — Do you ever crave a quiche Lorraine but don't want to whip up one from scratch? This air fryer quiche Lorraine is perfect for a savory breakfast or brunch meal.
FAQ About Cooking Quiche In Air Fryer
Can You Cook Quiche In An Air Fryer?
Yes, you can cook quiche in an air fryer! The air fryer's circulating hot air ensures the quiche cooks evenly, resulting in a crispy crust and perfectly set filling. Using an air fryer can also reduce the cooking time compared to a conventional oven. The air fryer's compact space and efficient heat distribution make it a great choice for single servings or smaller quiches.
Ensure you have a suitable pan or dish that fits inside your air fryer, and always monitor the quiche to avoid overcooking. With the right recipe and some attention to detail, you can achieve a delightful quiche with a golden crust and creamy center, all using the convenience of your air fryer.
Note: Store-bought quiches may have specific cooking instructions provided on their packaging. Referring to those, adjusting as necessary for the air fryer is a good idea.
FAQ's About Cooking Quiche In Air Fryer
Do I need to preheat my air fryer before cooking a quiche?
While some models may not require preheating, it's generally a good practice to preheat your air fryer for a few minutes to ensure even cooking of the quiche.
Can I cook a frozen quiche in the air fryer?
Yes, you can cook a frozen quiche in the air fryer. However, you may need to extend the cooking time. Ensure the quiche is heated through, reaching an internal temperature of at least 165°F (74°C).
Should I use foil or a baking dish inside the air fryer?
If your quiche is already in a foil container, it's often safe in the air fryer. However, always consult your air fryer's user manual about using foil. Alternatively, you can use a dish or pan that fits comfortably inside the fryer.
How do I prevent the quiche from burning on top?
If the top of the quiche is browning too quickly, you can place a piece of aluminum foil loosely over the top halfway through cooking.
How do I know when my quiche is done?
The quiche crust should be golden brown, and the filling should be set. You can also use a thermometer to ensure the internal temperature reaches 165°F (74°C).
Can I make mini quiches in the air fryer?
Absolutely! Mini quiches are great for the air fryer and may require a shorter cooking time. Ensure even spacing for proper air circulation.
How do I adjust the cooking time for larger or smaller quiches?
You might need to increase the cooking time for larger quiches, while smaller ones might cook faster. Always monitor closely and adjust as needed.
Do I need to grease the pan or foil for the quiche in the air fryer?
It's a good idea, especially if not using non-stick pans. A light cooking oil spray can prevent sticking and help in easier removal.
Can I reheat leftover quiche in the air fryer?
Yes, the air fryer is excellent for reheating quiche. Heat at 300°F (150°C) for about 5-8 minutes or until warmed through.
How do I clean up the air fryer after cooking quiche?
Ensure the fryer is unplugged and cooled. Remove the basket or tray and wash with warm soapy water. If there are stubborn spots, soaking might help.
Cooking quiche in an air fryer offers a convenient and efficient way to enjoy this classic dish. As with any cooking method, understanding the nuances and being equipped with the answers to common questions can make the process smoother.