There's nothing like the smell of bacon frying in the morning. But what about bourbon? These Bacon Bourbon Bars combine the two flavors for a delicious breakfast or snack. Made with only five ingredients, they're easy to make and perfect for game day. So grab your favorite bourbon and get cooking!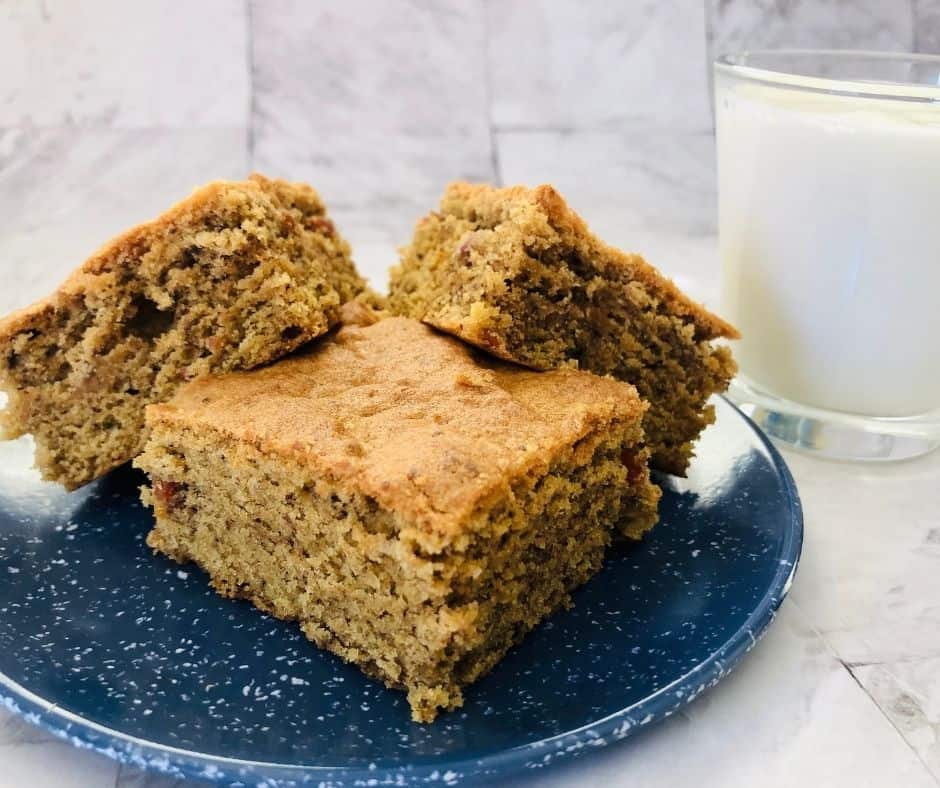 Bacon Bourbon Bars—This is an amazing recipe full and full of flavor, if you love Bacon this is a great dessert.
I started by air-frying some bacon, perfectly crisped it up, and then created this amazing dessert for my family.
It is an easy recipe. Today, I used the oven, rather than the air fryer, since I have been trying to expand my website with all sorts of recipes.
Today's Recipe for Bacon Bourbon Bars
Do you love bacon and bourbon? If so, you're going to love this recipe for Bacon Bourbon Bars! They're the perfect mix of sweet and savory, with a hint of bourbon flavor. Best of all, they're easy to make – just mix the ingredients together and bake in a 9×13-inch baking dish. Serve them at your next party and watch them disappear!
Ingredients Needed For Bacon Bourbon Bars
Who doesn't love bacon? And who doesn't love bourbon? If you combine the two, you have a party in your mouth! These bars are the perfect appetizer for any gathering, and they're easy to make too. All you need is some bacon, brown sugar, bourbon, and a few other ingredients. So what are you waiting for? Get cooking!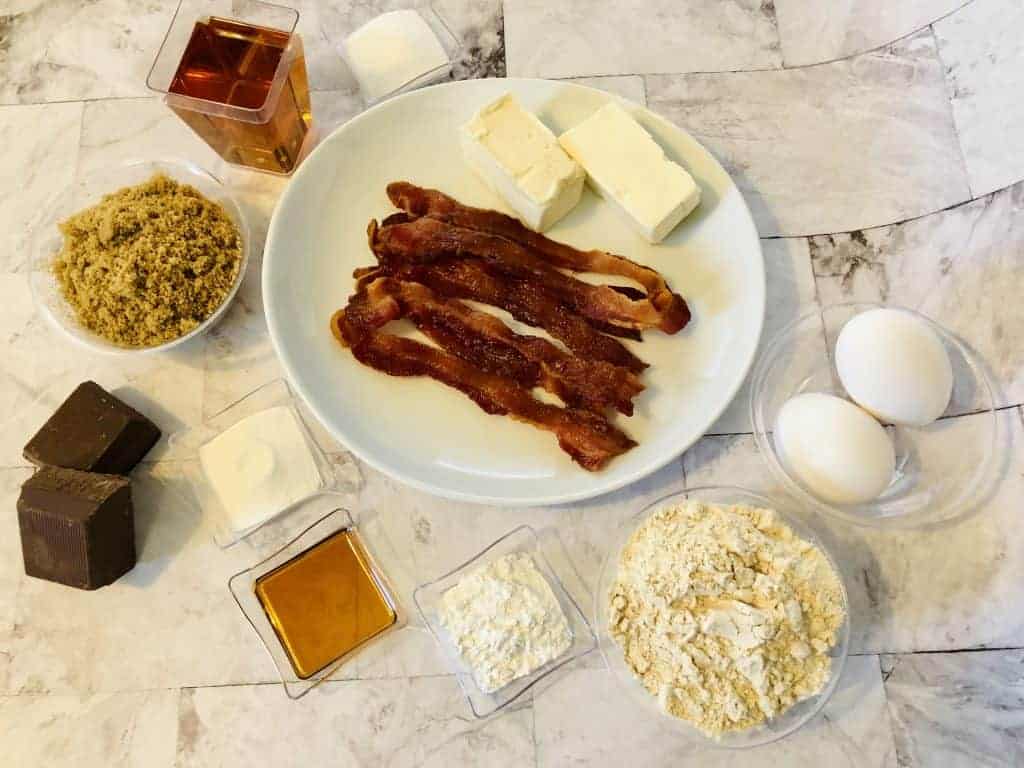 Center Cut Bacon
All-purpose flour
Baking soda
Salt
Baking powder
Butter
Reserved Bacon Fat
Packed brown sugar
Bourbon
Vanilla extract
Eggs
Dark chocolate
How To Make Bacon Bourbon Bars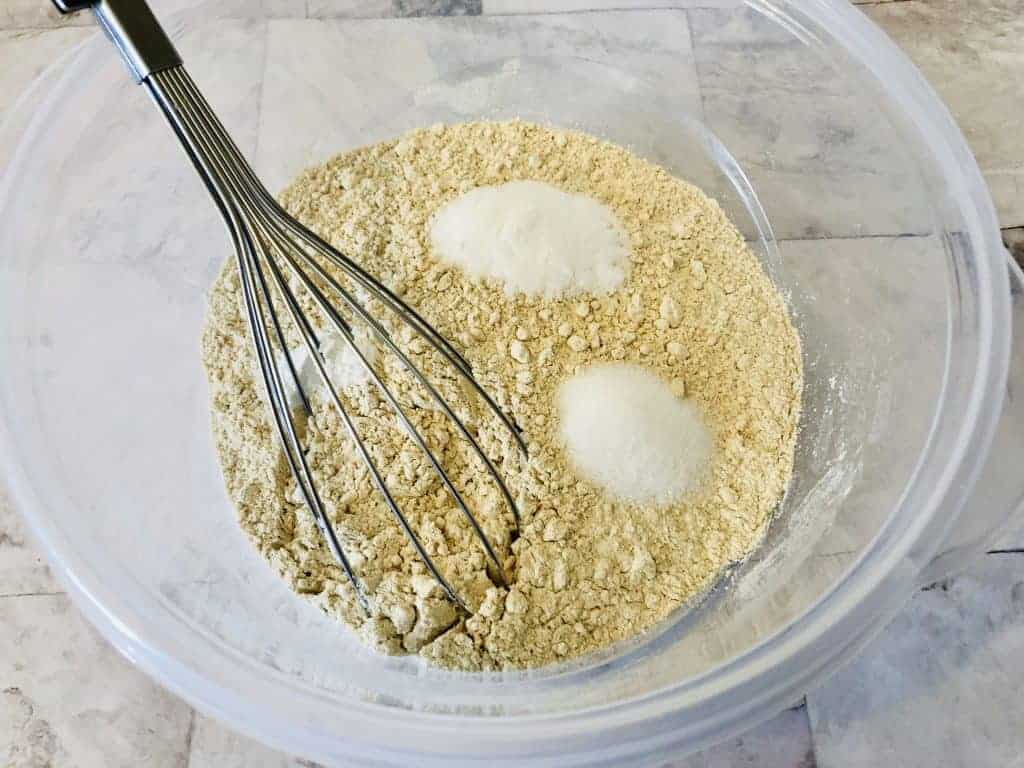 Cook bacon, in a skillet, air fryer, or oven until golden brown and crisp. Place bacon on a paper towel-lined plate. If possible, reserve ½ cup of bacon fat and refrigerate until solid. Preheat oven to 375 degrees F. In a medium bowl, whisk together the flour, baking soda, salt, and baking powder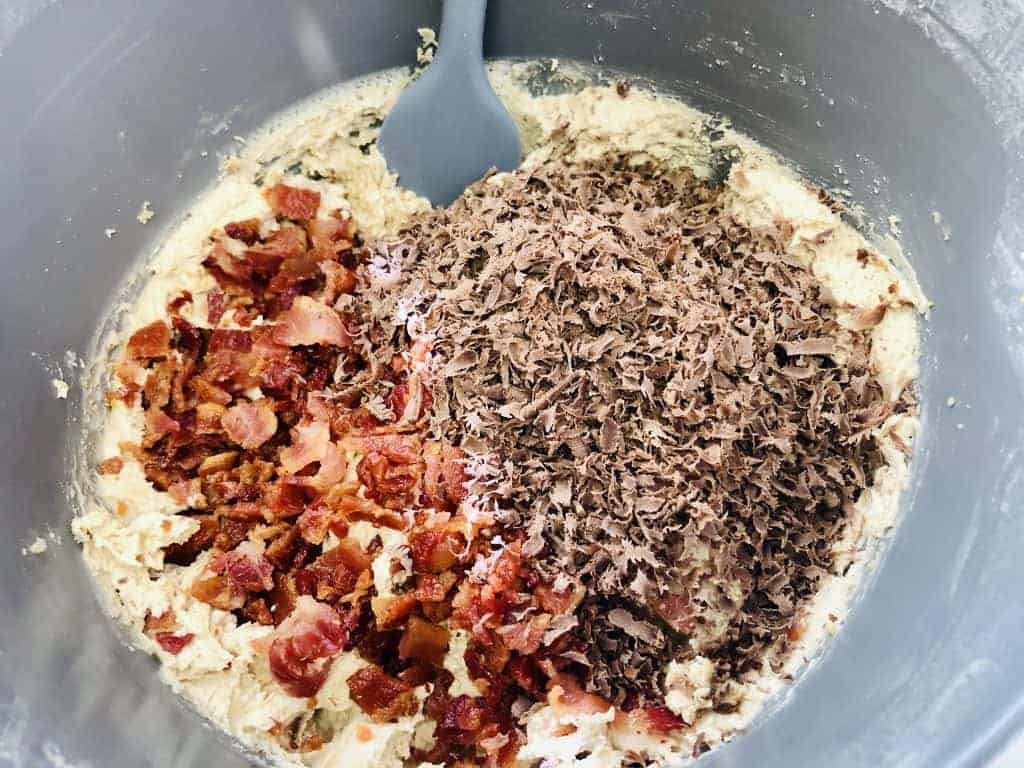 In a separate, larger bowl, use an electric mixer to combine the butter, bacon fat, sugars, bourbon, and vanilla. Mix in the eggs, one at a time, until well combined. Beat in the flour mixture. Stir in the bacon and chocolate
For cookies, drop by rounded tablespoonfuls onto a parchment paper-lined cookie sheet. For bars, evenly smooth the batter into a parchment paper-lined baking pan. Bake until golden brown Let cool completely, then store in an airtight container for up to 5 days or in the freezer for up to 6 weeks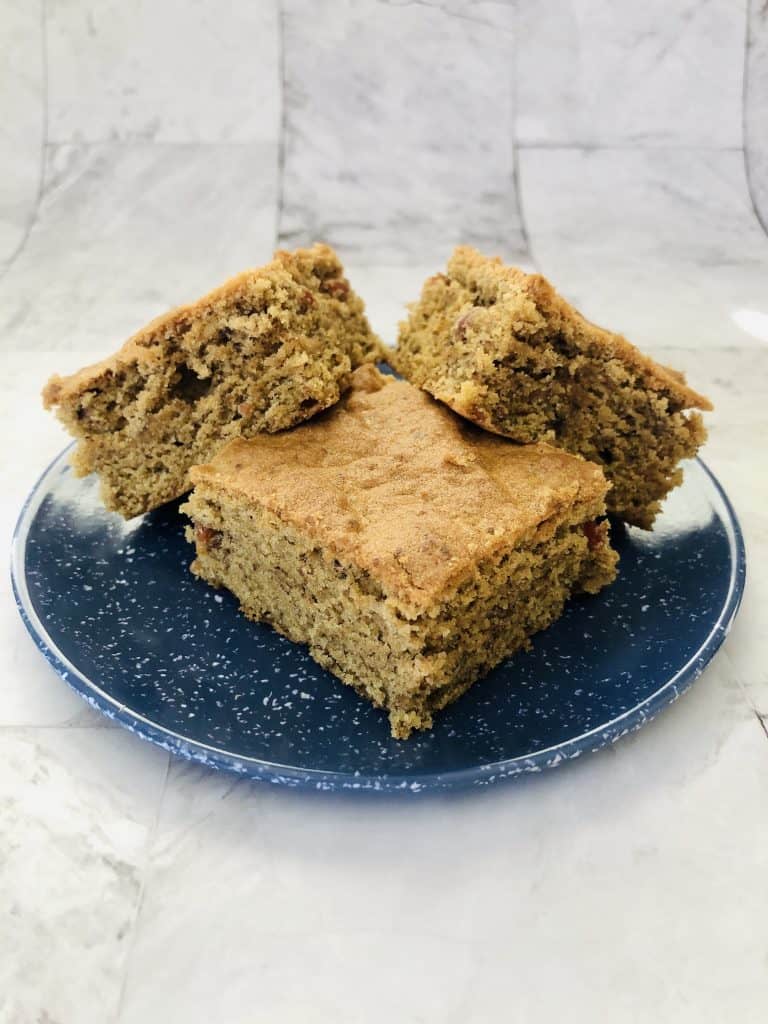 Pro Tips For Cooking The Best Bacon Bourbon Bars
If you're like most people, you love bacon. But have you ever tried cooking it with bourbon? If not, you're in for a real treat. Looking to take your next cookout up a notch? Check out our pro tips for cooking the best bacon bourbon BBQ bars! With just a few simple steps, you can add a layer of smoky-sweet deliciousness to your next backyard gathering. So fire up the grill and get ready to wow your guests with this crowd-pleasing dish!
Bacon bourbon bars are a fan favorite at any party or gathering, but what's the secret to cooking the best ones? First and foremost, choose your bacon wisely. Thick-cut bacon gives the dish more flavor and holds up better during cooking. Next, marinate the bacon in your choice of bourbon overnight for added depth and juiciness. As for baking, cook the bars on a wire rack to allow for even browning and crispness on all sides. Finally, be sure not to overcook as this can lead to dry, tough bars. Follow these pro tips for guaranteed delicious bacon bourbon bars every time.
How To Store Bacon Bars
One of the best things about bacon bars is that they can be made in advance and stored for easy meals later on. The key to storing them correctly is to let them cool completely before wrapping them tightly in aluminum foil or plastic wrap.
They can also be stored in an airtight container or freezer bag. Bacon bars will stay fresh in the fridge for up to one week, or in the freezer for up to three months. When you're ready to enjoy a bacon bar, simply thaw it in the fridge overnight or reheat it in the microwave for a quick and delicious meal anytime. With proper storage, you can always have tasty bacon bars on hand for breakfast, lunch, or dinner.
More Dessert Recipes: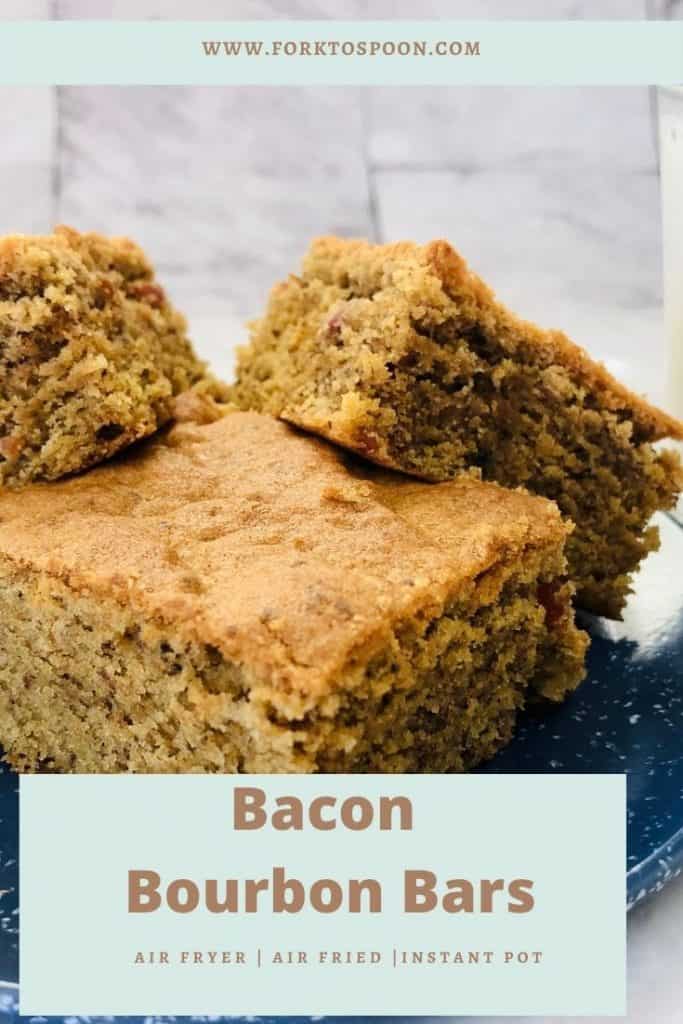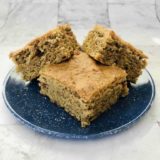 Bacon Bourbon Bars
Description
Bacon Bourbon Bars–This is an amazing recipe full and full of flavor, if you love Bacon this is a great dessert.
Ingredients
12

ounces

bacon

,

diced

2 1/2

cups

all-purpose flour

1

teaspoon

baking soda

1

teaspoon

salt

1 1/2

teaspoon

baking powder

1

stick

butter

,

unsalted, room temperature

1/2

cup

shortening

,

or bacon fat

3/4

cup

brown sugar

3

tablespoons

Bourbon

1

teaspoon

vanilla extract

2

large

eggs

8

ounces

dark chocolate

,

chopped and shaved
Instructions
Cook bacon, in a skillet, air fryer, or oven until golden brown and crisp

Place bacon on a paper towel-lined plate

If possible, reserve ½ cup of bacon fat and refrigerate until solid

Preheat oven to 375 degrees F

In a medium bowl, whisk together the flour, baking soda, salt, and baking powder

In a separate, larger bowl, use an electric mixer to combine the butter, bacon fat, sugars, bourbon, and vanilla

Mix in the eggs, one at a time, until well combined

Beat in the flour mixture

Stir in the bacon and chocolate

For cookies, drop by rounded tablespoonfuls onto a parchment paper-lined cookie sheet. For bars, evenly smooth batter into a parchment paper-lined baking pan

Let cool completely, then store in an airtight container for up to 5 days or the freezer for up to 6 weeks
Nutrition
Serving:
1
Serving
Calories:
1019
kcal
Carbohydrates:
63
g
Protein:
8
g
Fat:
80
g
Saturated Fat:
34
g
Polyunsaturated Fat:
10
g
Monounsaturated Fat:
31
g
Trans Fat:
2
g
Cholesterol:
118
mg
Sodium:
692
mg
Potassium:
294
mg
Fiber:
4
g
Sugar:
27
g
Vitamin A:
432
IU
Calcium:
98
mg
Iron:
6
mg