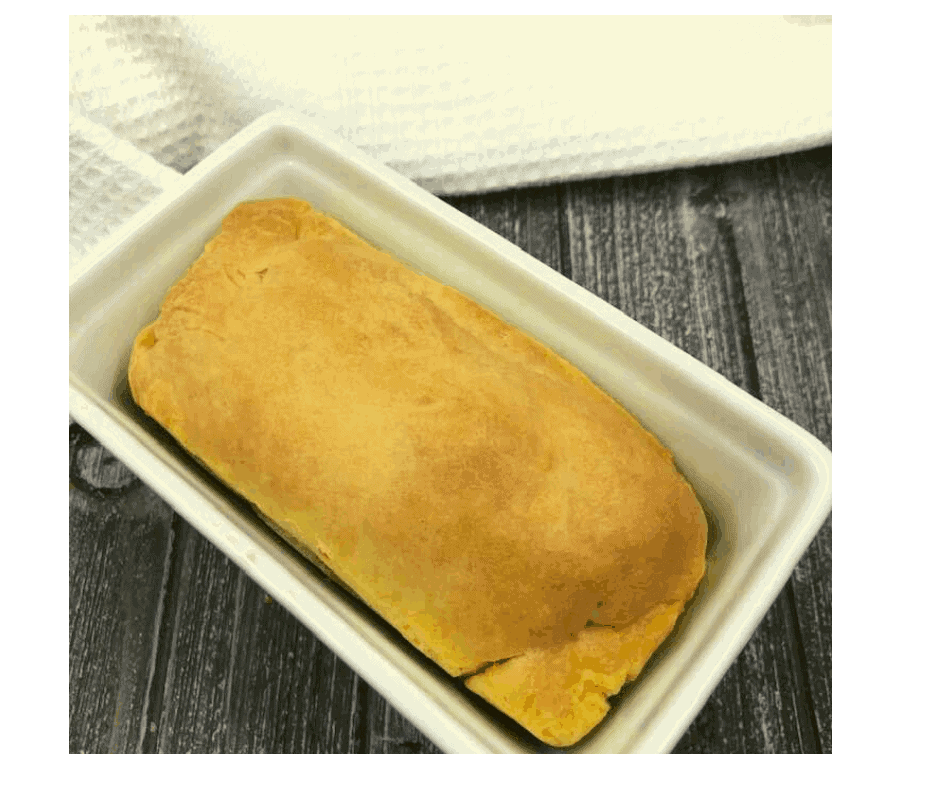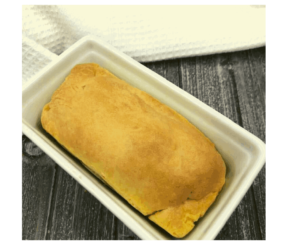 I love baking. I love baking in my air fryers, I think I find it less intimidating. I started with my grandmother's and mothers recipes, which she has had for years and years, she is old-fashioned and keeps them on notecards, so the origins are unknown. But, like most home bakers, once you find a recipe you like, you tweak it a bunch, until it suits your family's taste buds.  So, as you find recipes of mine that you like, I hope that you will make them your owns, by adding something that you and your family enjoy.
Everyone is familiar with bread, I come from a large Italian family, where we have bread at every meal. In recent times, after I had my own family, I let my homemade bread fall to the side, because there is so many great Artisan bread that you can get from the grocery stores these days. But, nothing beats the smell of fresh bread in your own home. So, today, I decided I will bake a loaf for my family and of course myself. (My oldest son Ethan absolutely adores bread, so he is always my taster, if he likes it, it always goes on to the website, if he doesn't like it, I go back to the kitchen to tweak it)
I hope you and your family enjoy it!
Key Ingredients:
Flour: I have been reading up on flour since I am really baking a storm these days. I always use all-purpose, which is really made for the home baker, since most of us wouldn't run to a store, just to buy special types of flour for each recipe. The key to the all-purpose flour and why it is suitable for baking is that it has a medium gluten protein count of about 9.5-11.5% (Thank you Wikipedia). This protein count is actually really important to remember because when you are baking, it's really important not to over mix because overmixing the gluten will cause your final product, whether it's cakes, cookies, or quick bread to be harder and denser.
Baking Powder: I remember most of the time in science class playing with both baking powder and baking soda, waiting for a chemical reaction. Well, those science teachers knew what they were talking about because baking powder (and the one that is going to follow this, baking soda) are very important in baking.  Baking soda is really a combination of baking soda, cream of tartar and depending on the brand cornstarch. (Again, thank you Wikipedia). the only reason that baking powder is used in baked goods is that it is a substitute for yeast. It still causes your baked goods to get the height and allows you to get fluffy baked goods.  It does so because as your science teacher taught you, it causes a chemical reaction with releasing carbon dioxide gas, with some acid in the recipe.
Baking Soda;   Again your science teacher probably showed you this, in comparison as to what baking powder could do. Baking soda is really just Sodium Bicarbonate. Baking soda is added into most baked goods because it acts as a leavening agent. What is a leavening agent,  you ask? Well, reading about on the web, baking soda is an acid and it causes a chemical reaction with another acid if your baked good, which causes your baked good to expand. This ingredient is really important in cakes, bread, cupcakes, pancakes, and other fluffy baked goods.
Sugar: Sugar is not the most popular topic these days, with everyone having a special take on it. But sugar does play a significant role in the baking process. There are many substitutes for sugar, that will work. But what any type of sugar will do for a baked good, is really ingredient that adds a nice texture to your baked good, since it is light and airy, it helps your baked good keep moist after baking. So, if you are looking for a sugar alternative, please note that the recipe may need additional air frying time, since all sugars are moist, and they may require additional cooking time.
Hints For Air Fryer Safe Pans:
If you want to keep the classic shape of the quick bread, then I recommend these,
Wilton, Non-Stick Mini Loaf Pan
USA Bakeware Mini Loaf Set of 4
These will find in both the Vortex Pus and Omni, I have used them in both, so I know they fit.
Simply Calphalon Nonstick Bakeware, Loaf Pan, 5 inches by 8 inch
USA pan Bakeware Aluminized Steel Loaf Pan
Disposable Air Fryer Safe Pans:
Now, I give a lot of quick breads and other baked goods out, around the holidays and even during the school year, for teachers, and other events. I usually stock up on these, when they are on sale, and they come in really handy.
Aluminum Pans for Bread Loaf Baking (50 pack)
Mini Loaf Baking Pans, 50 Pack
My Recommendations for Air Fryers, which is a very common question, I receive. Here are my three favorites, at the time of the post.
GoWise Air Fryer, I think this is the best model to get you into the air fryer world, it doesn't mean that you are going to stick with it, but it's a solid machine, large enough for a chicken and inexpensive enough that you can upgrade later, and use it for sides.

Secura Air Fryer: This is MY first air fryer, I have had it since (Amazon tells me I ordered it on August 23, 2017), It is a fabulous machine, and I always recommend it to my Facebook group, when they are on sale because it works. And to be honest, once you get into the air fryer world, you want another one for side dishes (and, I'm so hoping that is true and not just me)

Omni Air Fryer, By Instant Pot: This is my newest addition and I am in love. There are a lot of things I love about this, but the main ones are that I can make a LOT of food for my family, and since I have 2 teenage boys, I really need the same. Also, this was my first air fryer oven, so I am loving making cookies, pancakes and other food that needed a flat surface.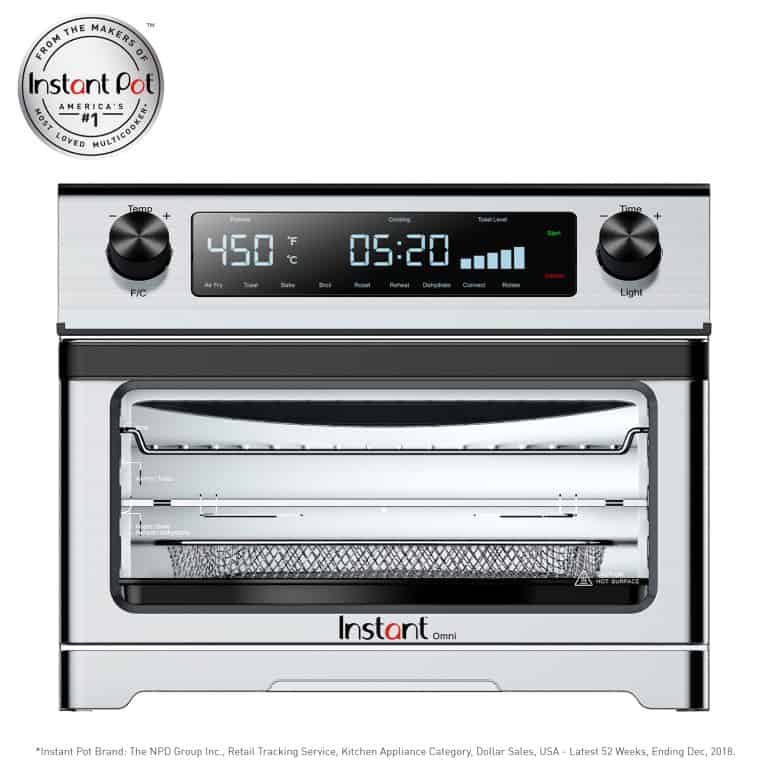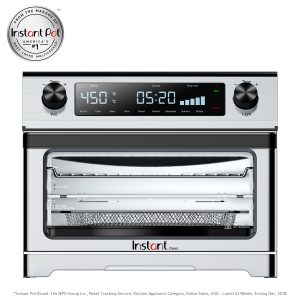 Don't Forget To Pin—
Print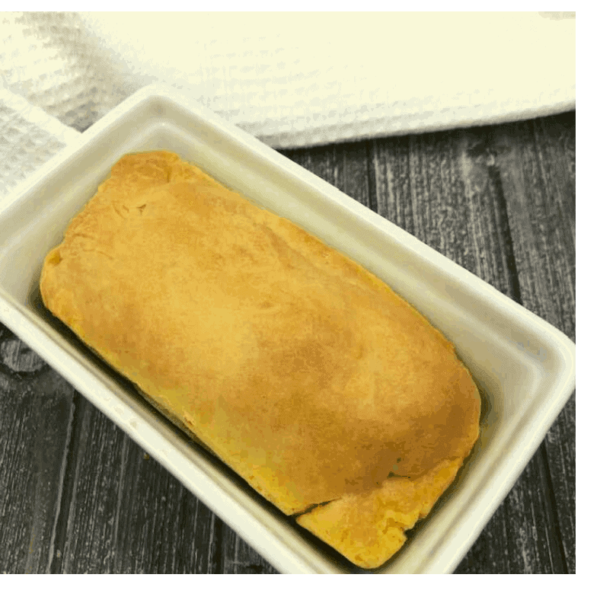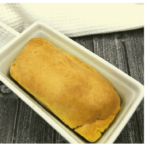 Air Fryer, Homemade Bread
Author:

ForkToSpoon.com

Prep Time:

5 minutes

Cook Time:

14 minutes

Total Time:

19 minutes

Yield:

3

mini loaves

1

x

Category:

Baked Goods

Cuisine:

Bread
---
Description
One of the easiest bread recipes for the air fryer, I got 3 mini loaves out fo the recipes, and it was fabulous. Remember if you are cooking baked goods in the air fryer, check to see if they are cooked through if not just flip them an air fry them until fully baked.
---
1

packet yeast Each package contains 1/4 oz. or

2 1/4 teaspoons

of yeast.

1 cup

hot water

2 tablespoons

sugar

1/4 cup

vegetable oil

1 teaspoon

salt

3 cups

all-purpose flour
---
Instructions
In a measuring cup, add your hot water, mix in the yeast and the sugar.

Let sit for about 10 minutes, until it starts to bubble.

Then in a large mixing bowl, pour the yeast mixture in, add the vegetable oil, salt, and flour.

Mix well, until everything is well combined.

I covered mine with a kitchen towel, and let rise for about 2 hours. (It will be done when it's doubled in size)

After 2 hours, knead the dough, slightly. Then let it rise again, for another hour.

Spray your mini loaf pans (or any loaf pan that fits in the air fryer) with non-stick cooking spray or olive oil spray.

Then place your dough inside of it.

Set in the air fryer oven or basket, at 330 degrees for 12 minutes, after 12 minutes check and see if the underside is done, if not, flip the bread (the whole thing) and air fry for another 3 minutes.

Plate, serve and enjoy!

---