Ready to make homemade white bread in the Air Fryer? This Air Fryer White Bread recipe is fantastic. You won't believe how easy it is to make, and the taste is so much better than anything store-bought.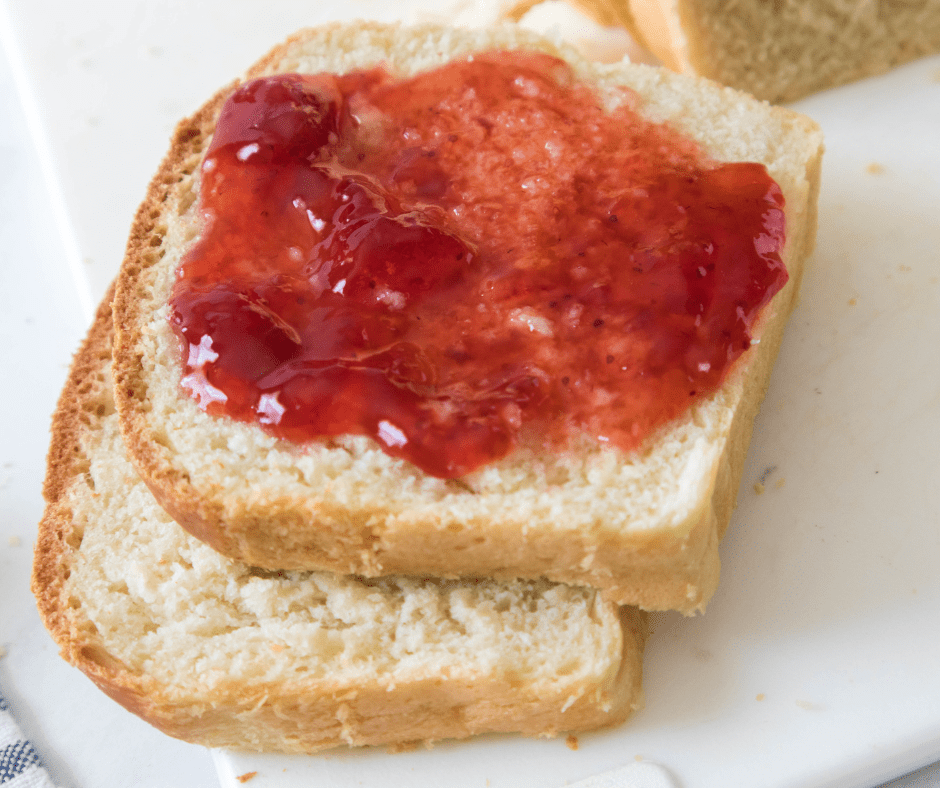 If you're like me, you love the smell of fresh bread baking in the oven. But who has the time (or patience) to wait for the dough to rise? With an air fryer, you can have fresh, hot bread in minutes! This recipe for Air Fryer White Bread is foolproof and yields perfect results every time. Trust me, your family will be begging for more!
Air Fryer White Bread
Air frying is the best way to cook bread. It's quick, easy, and doesn't require any oil or butter! This air fryer white bread recipe will have you making perfect loaves of bread in no time.
Your family will love it too – just wait until they take their first bite! You'll never want store-bought bread again. Why Make Homemade Bread–
Fresh– Nothing is fresher than bread made in your own kitchen. From Air Fryer to table, you will know exactly when the bread is made and you can definitely taste the difference.
Know What in It- You will know exactly what is in the bread. No extra preservatives or artificial ingredients.
How to Know When the Bread is Done
Some people check for the doneness of the bread by sticking a toothpick inside or a knife.
Another way to thump the bread, either on the top or the bottom. It is done if the bread sounds hollow when you knock on it.
How Long Should The Bread Rest after Baking
The bread must rest when it is done baking. When removed from the Air Fryer, the bread continues baking while still in the pan. This is an important step. Let the bread cool until it is barely warm.
Another reason to let the bread rest and cool is that it makes it easier to slice. If you cut the bread while it is too hot, it will rip apart.
How to Store Fresh Baked Bread
Store the bread in plastic wrap or aluminum foil. This will prevent the bread from drying out. Another idea is to save old bread bags and place your bread there.
Keep the bread at room temperature and not store it in the refrigerator. This causes the bread to get stale faster.
How to Freeze Bread
You can also freeze the bread. The best way to freeze bread is by placing it inside freezer storage bags or an airtight container. Label the bag with the date you made it.
When ready to use the bread, take it out of the freezer and let it thaw overnight in the refrigerator.
How Long Does Air Fryer White Bread Last
Since the bread is made with no preservatives or artificial ingredients, it will spoil quickly. Typically, you can expect your bread to last between 3-4 days. To help the bread last the longest, slice it when you are ready to serve it and not beforehand.
If frozen, the bread will last for about three months.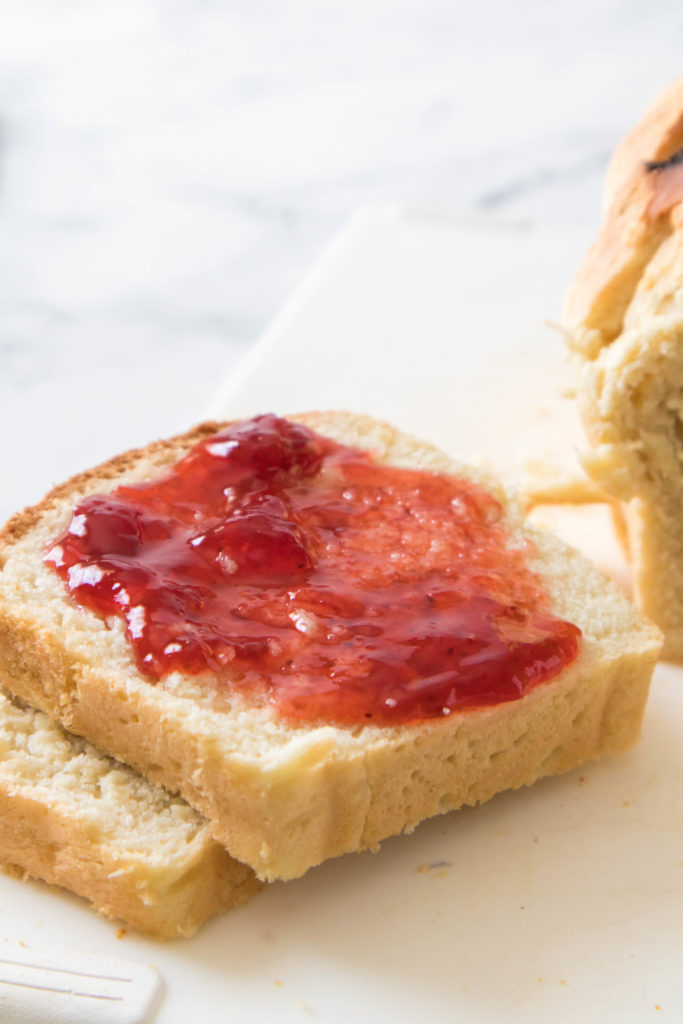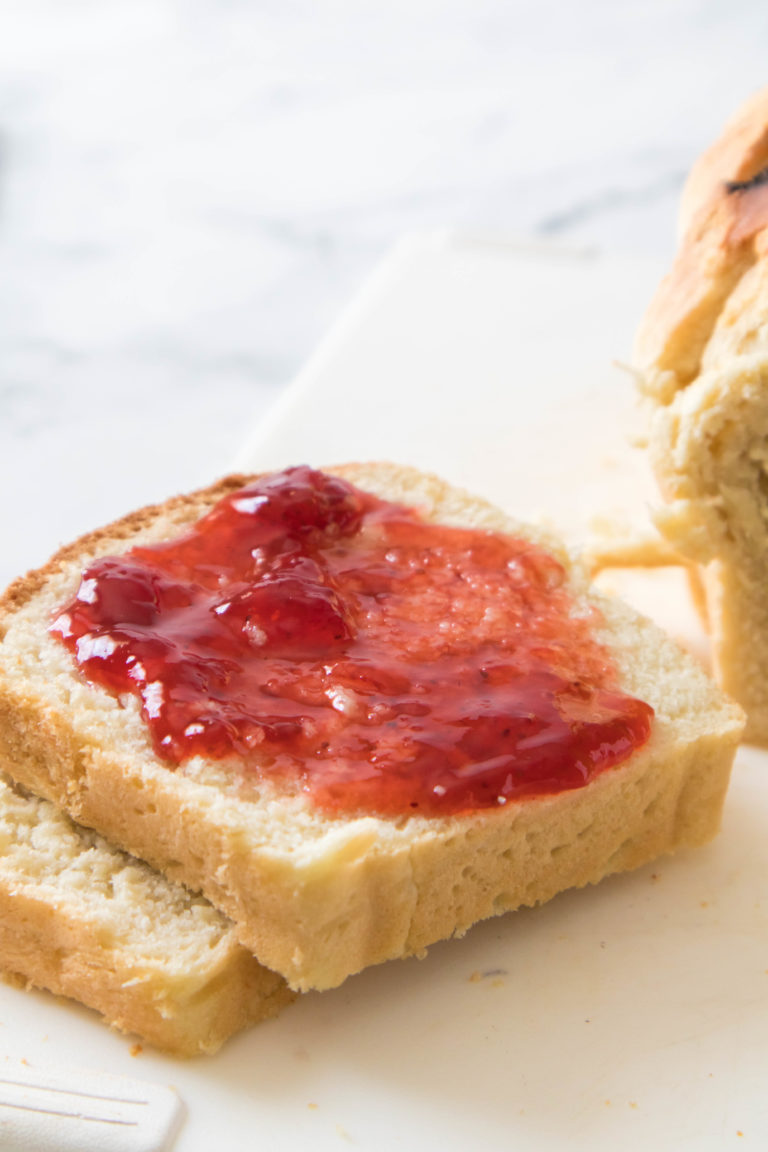 Ingredients Needed For Air Fryer White Bread
Unsalted butter
Sugar
Kosher salt
All-purpose flour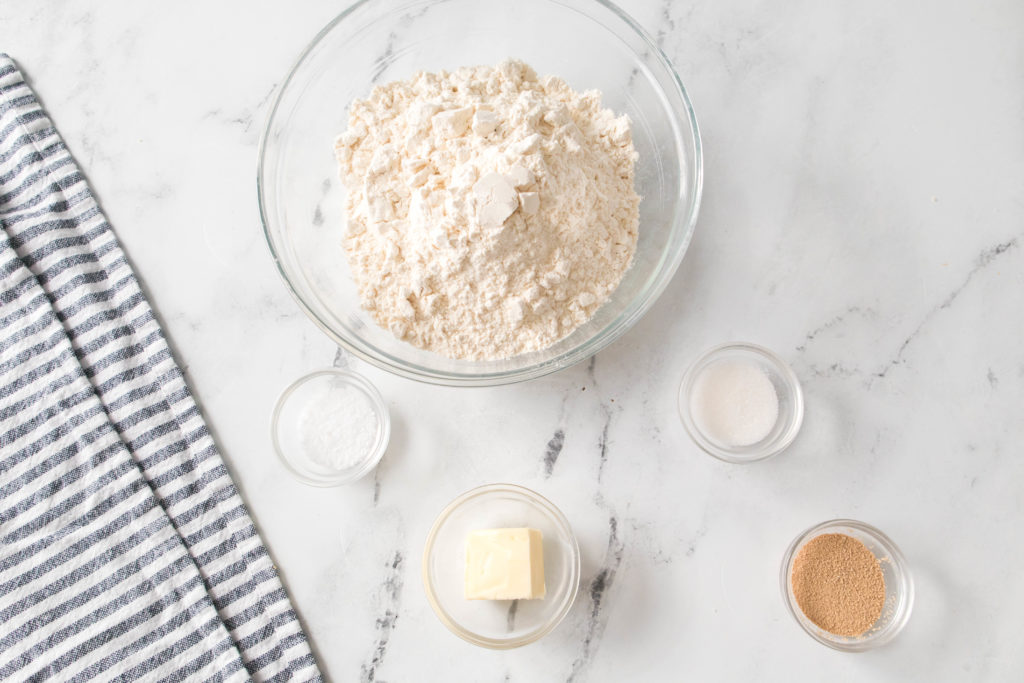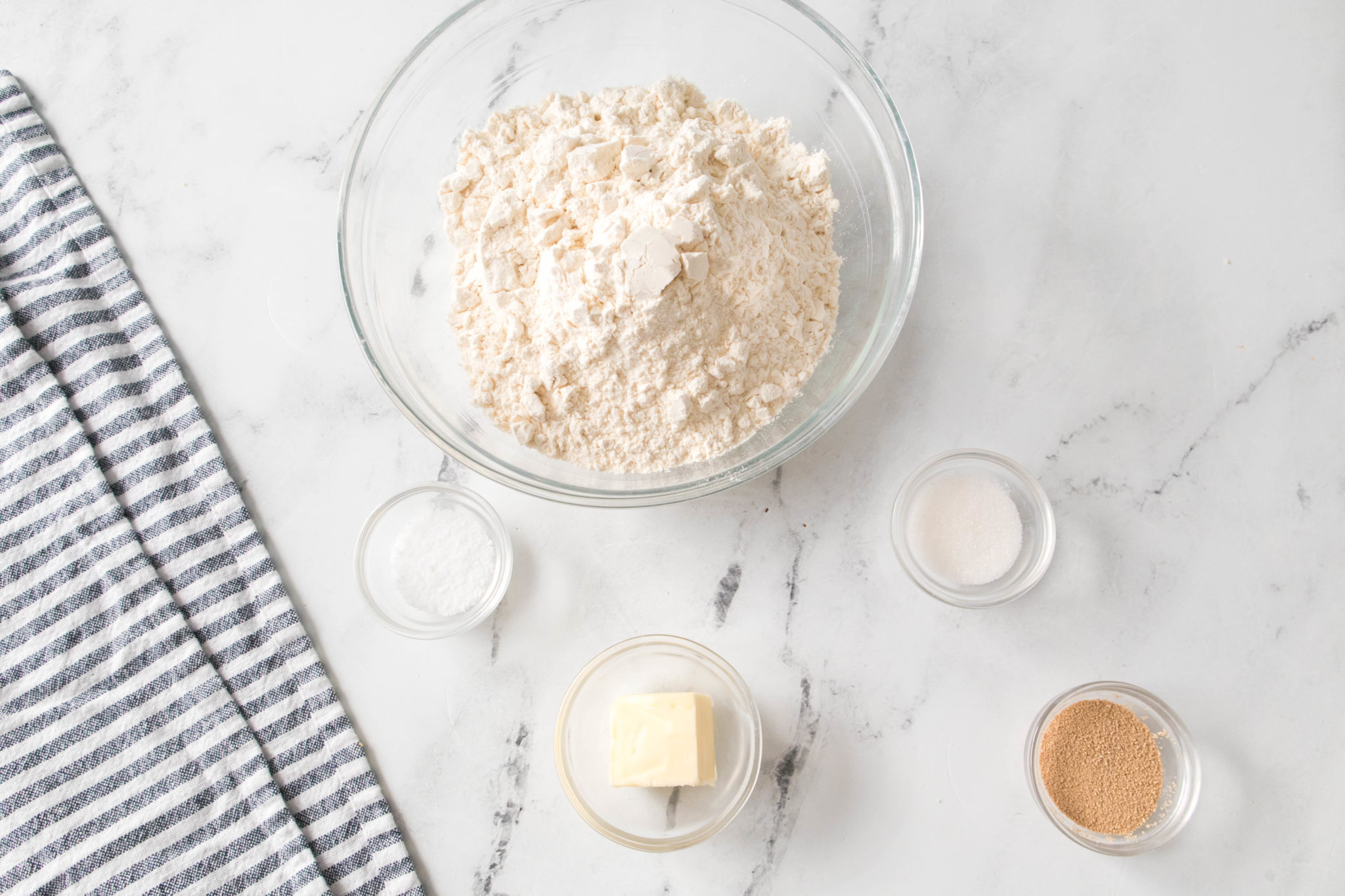 How to Make White Bread in the Air Fryer
Step 1- Make the Dough
Combine the dough and knead well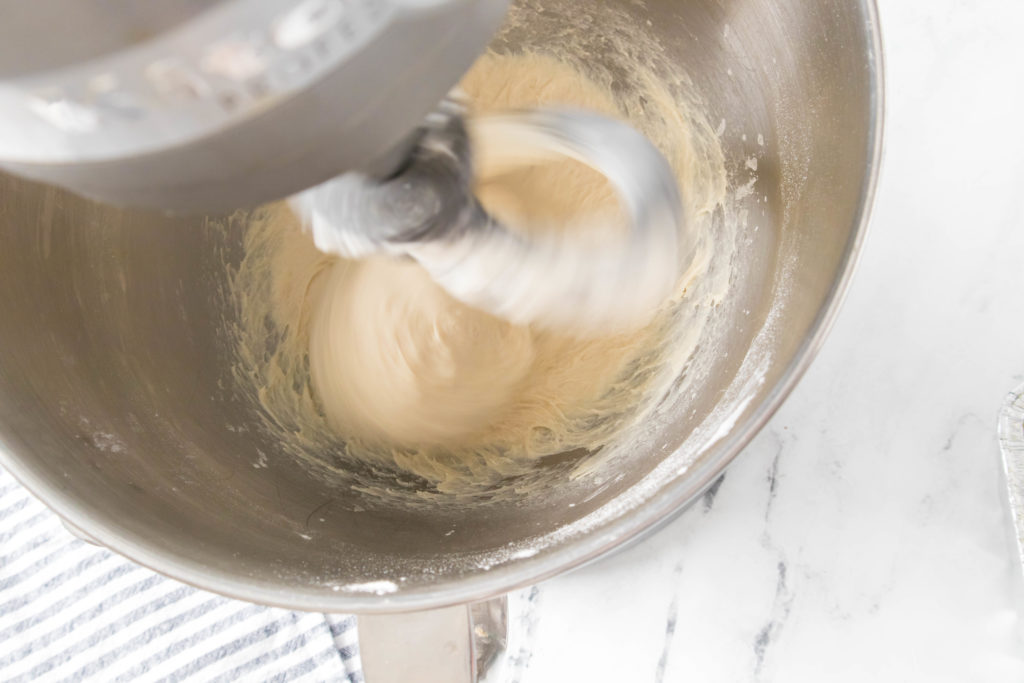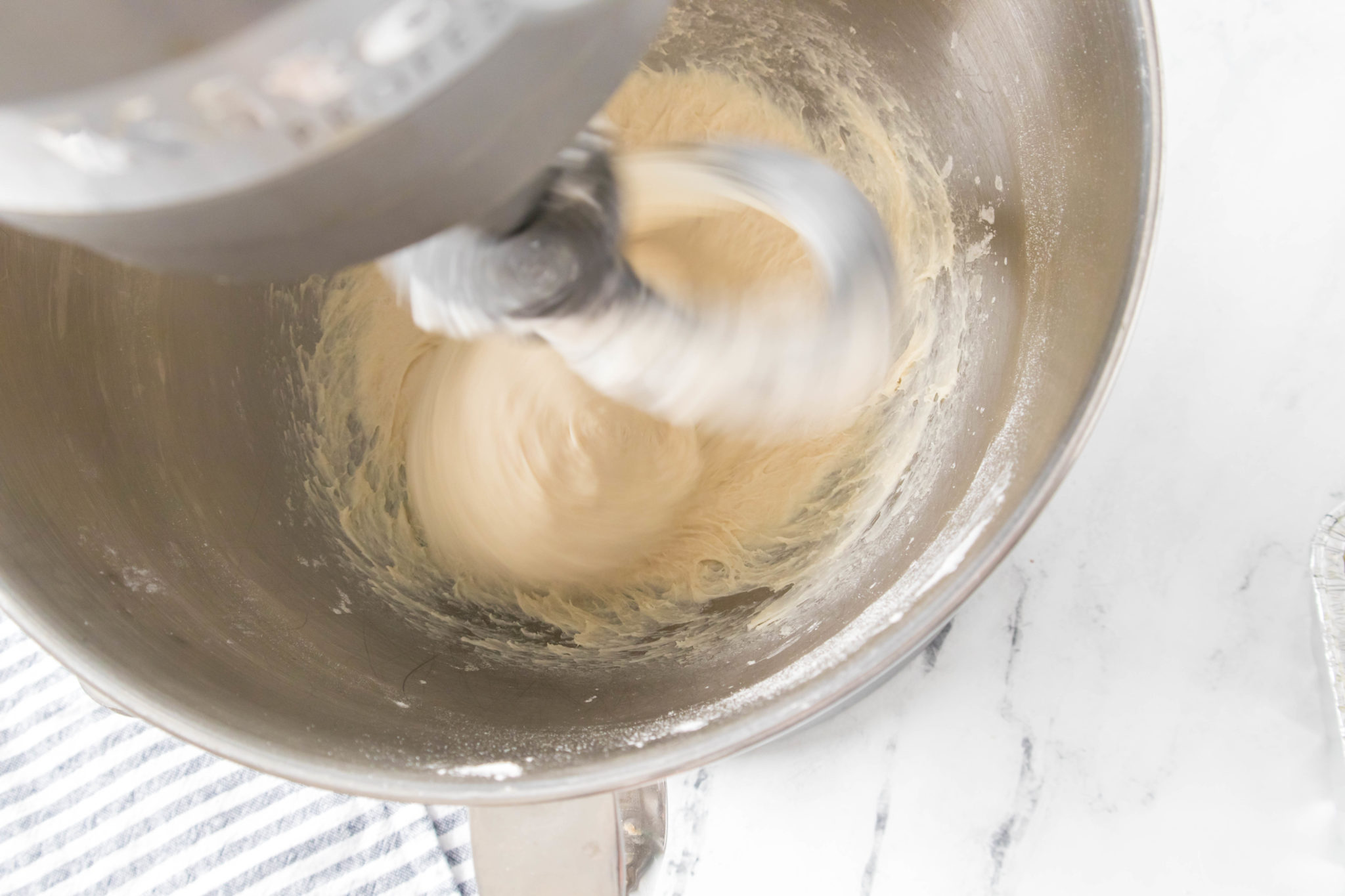 Step 2- Let it Rise
Move the dough to the prepared pan and let it rise until it has doubled in size. This takes about an hour.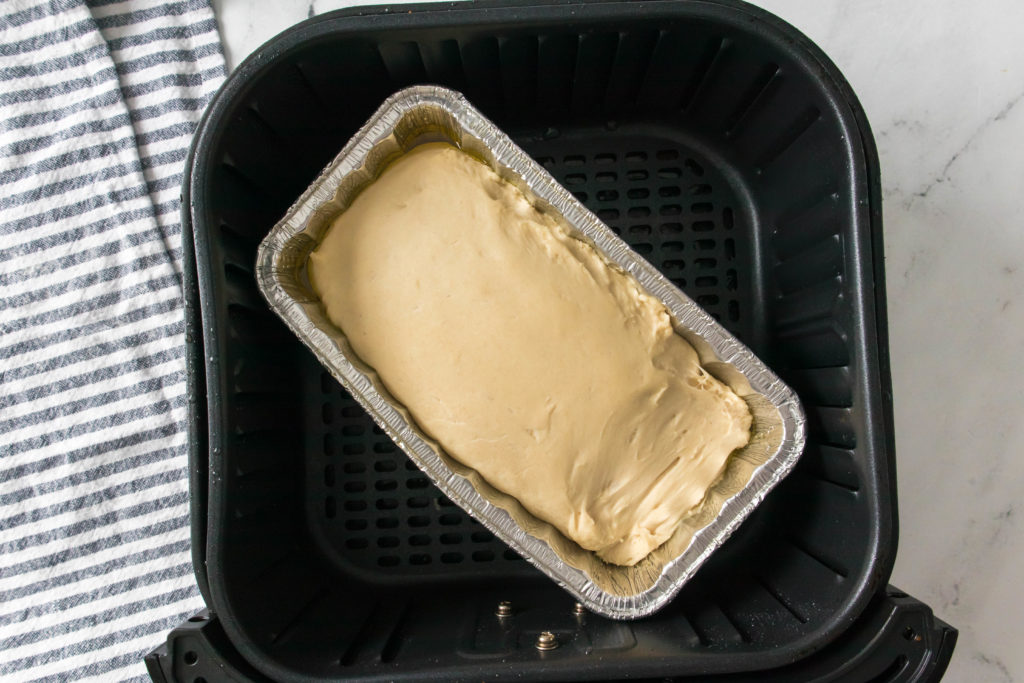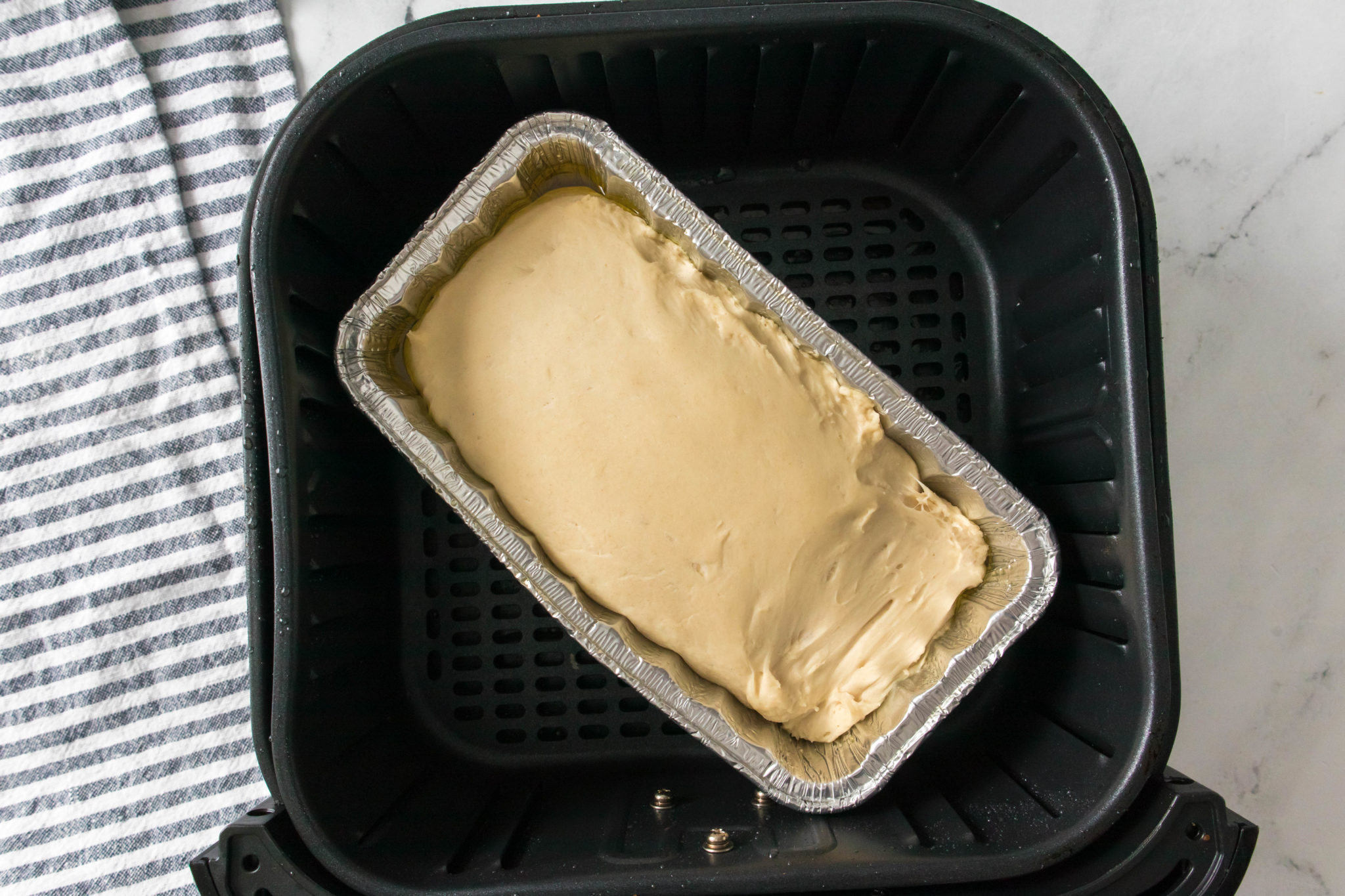 Step 3- Bake the bread
Bake the bread for about 20 minutes. Let it cool and take it from the pan to a cooling rack.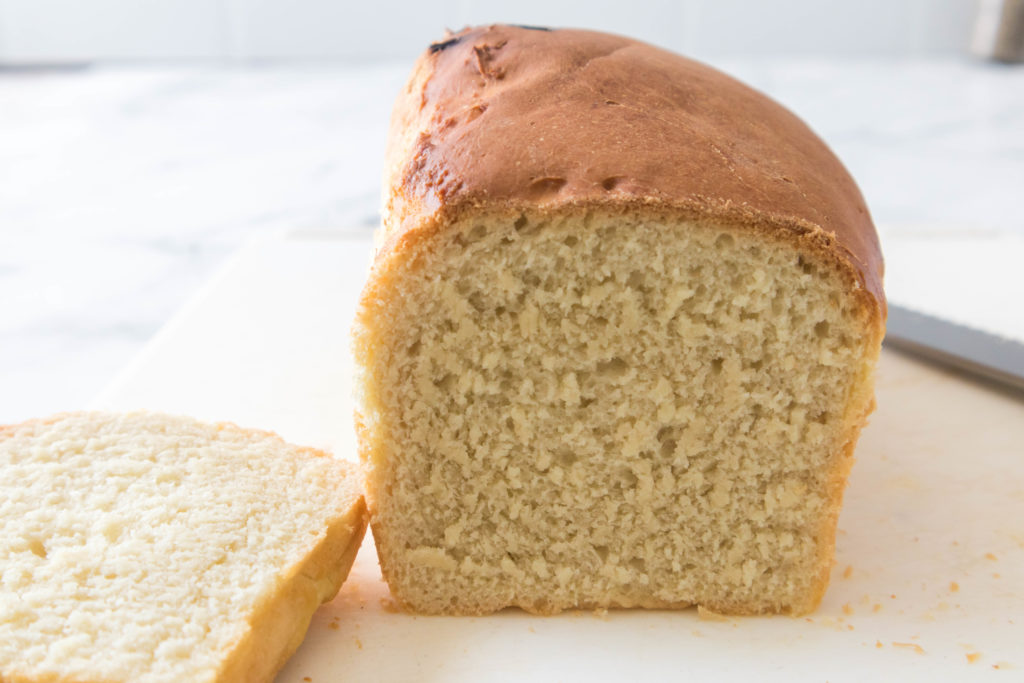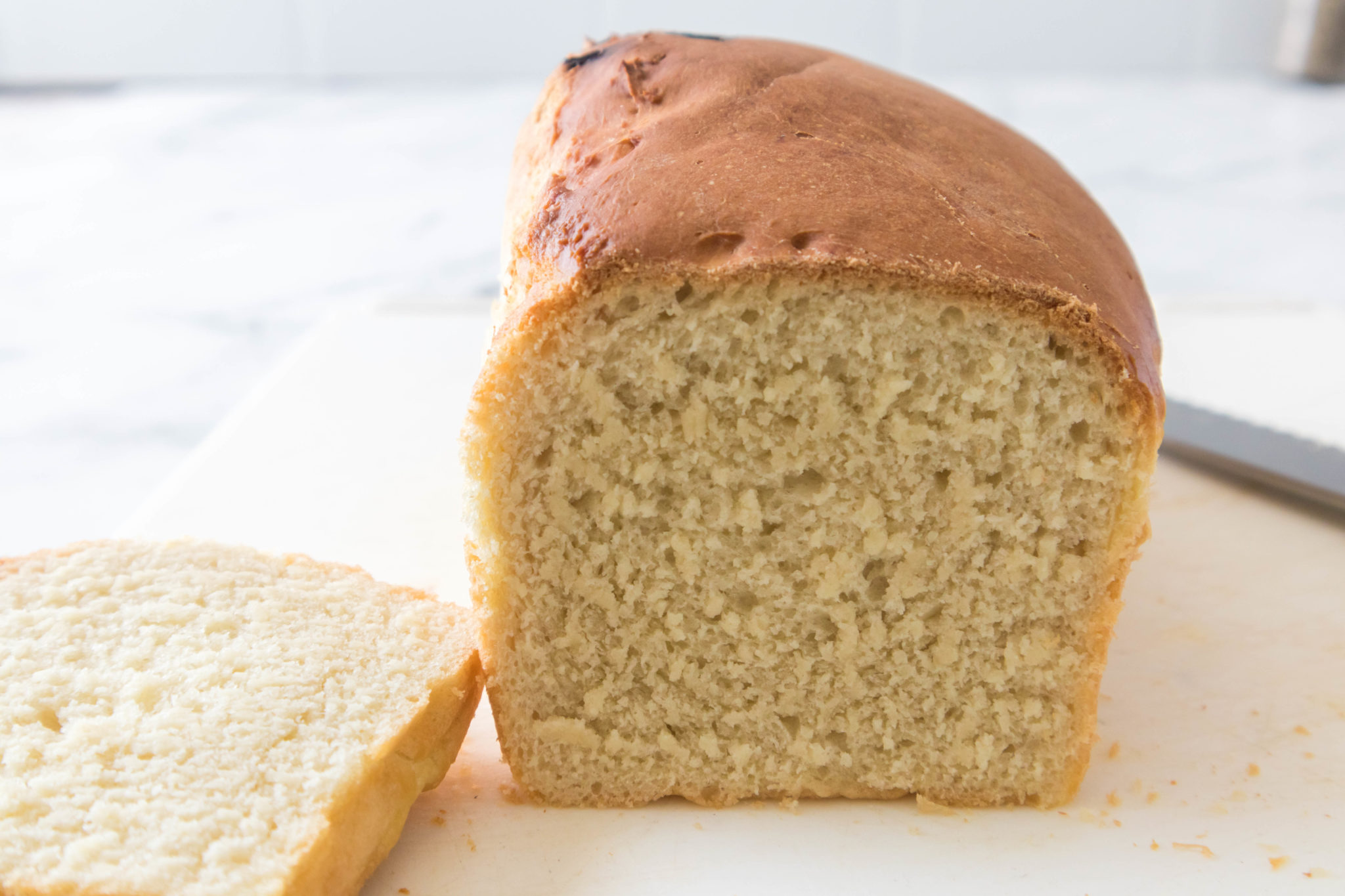 More Air Fryer Bread Recipes:
Is your air fryer getting dusty from lack of use? If you're looking for new and exciting ways to use your air fryer, we've got just the thing. Check out our latest collection of air fryer bread recipes! There's something for everyone from classic recipes like garlic bread and pizza dough to inventive twists on traditional favorites. So dust off your air fryer and get ready to enjoy some delicious bread!
Don't Forget To Pin: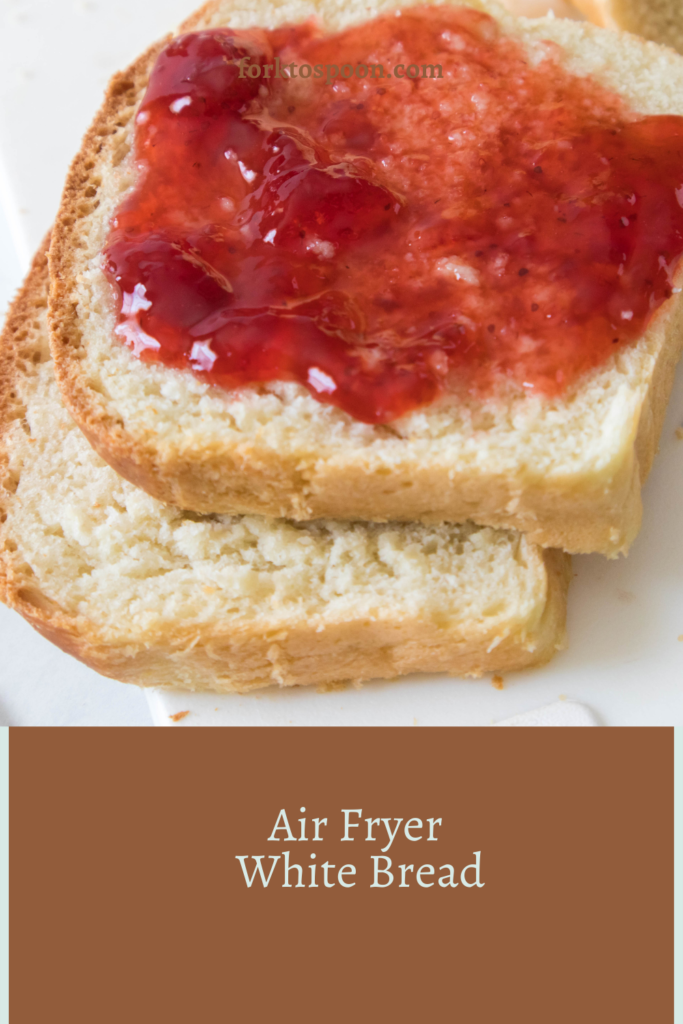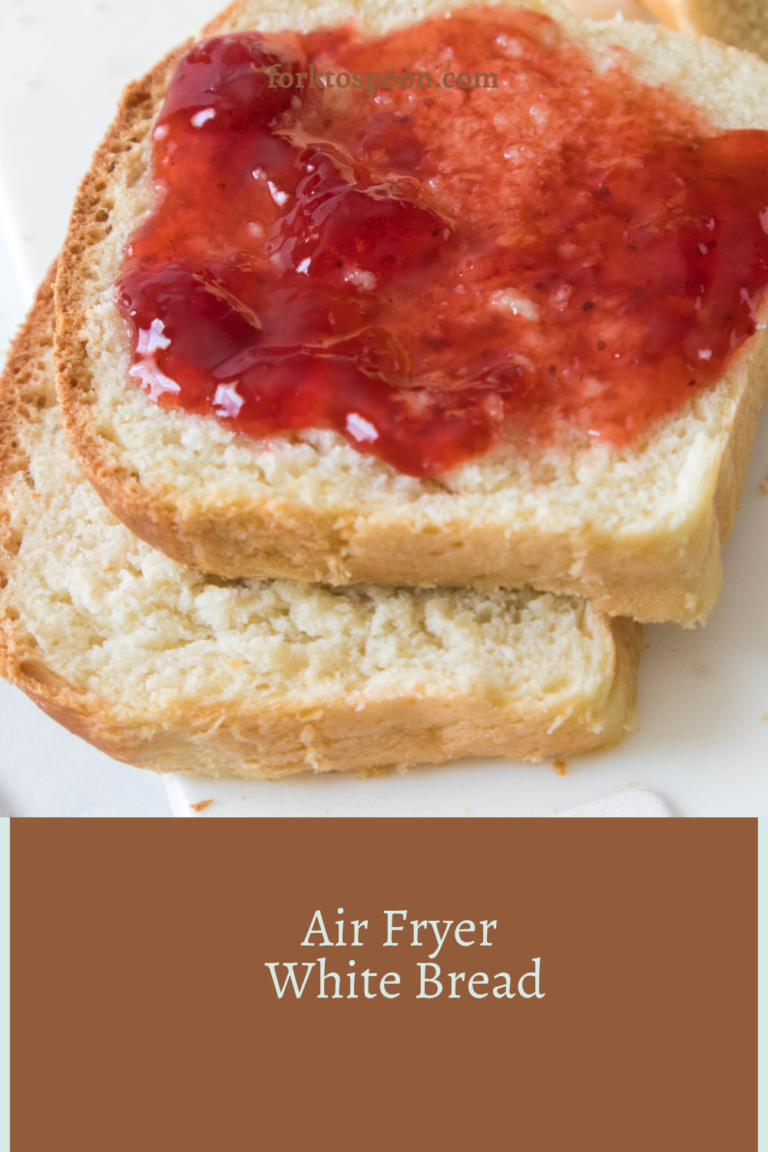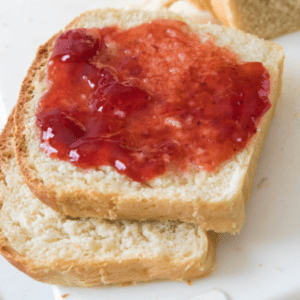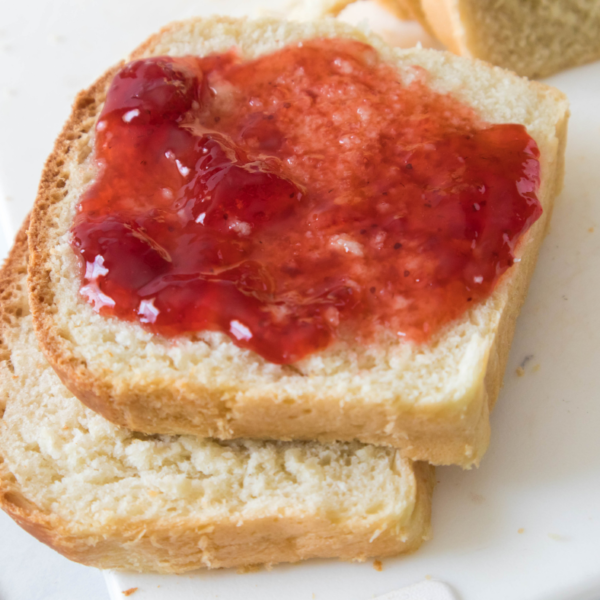 Air Fryer White Bread
Description
Ready to make homemade white bread in the Air Fryer? This Air Fryer White Bread recipe is absolutely amazing. You won't believe how easy it is to make and the taste is so much better than anything store bought.
Ingredients
2

tablespoons

unsalted butter

,

melted, plus more for the pan

1 1/2

teaspoons

active dry yeast

1 1/2

teaspoons

sugar

1 1/2

teaspoons

kosher salt

2 2/3

cups

all-purpose flour
Instructions
Butter a 6-by-3-inch round pan and set it aside.

Combine the butter, yeast, sugar, salt, and 1 cup of warm water in a stand mixer fitted with the dough hook attachment. With the mixer on low speed, add 1/2 cup of the flour at a time, waiting for each addition to be fully incorporated before adding more. Once all of the flour is added, knead on medium speed for 8 minutes.

Transfer the dough to the prepared pan, cover and let rise until doubled in size, about 1 hour.

Add the pan with the dough to a 3.5-quart air fryer and set to 380 degrees F. Cook until the bread is dark brown and the internal temperature registers 200 degrees F, about 20 minutes. Let cool in the pan 5 minutes, then turn out onto a rack to cool completely
Nutrition
Serving:
1
g
Calories:
249
kcal
Carbohydrates:
45
g
Protein:
7
g
Fat:
5
g
Saturated Fat:
3
g
Polyunsaturated Fat:
1
g
Monounsaturated Fat:
1
g
Trans Fat:
1
g
Cholesterol:
10
mg
Sodium:
585
mg
Potassium:
89
mg
Fiber:
2
g
Sugar:
1
g
Vitamin A:
117
IU
Vitamin C:
1
mg
Calcium:
11
mg
Iron:
3
mg