Air Fryer Copycat Little Caesar Crazy Bread — Who doesn't love Little Caesar Crazy Bread? It's crunchy and cheesy, and it tastes like heaven. But what if you could make the recipe at home, with your air fryer? This copycat recipe is easy to make, and it will save you money! What are you waiting for? Let's get started!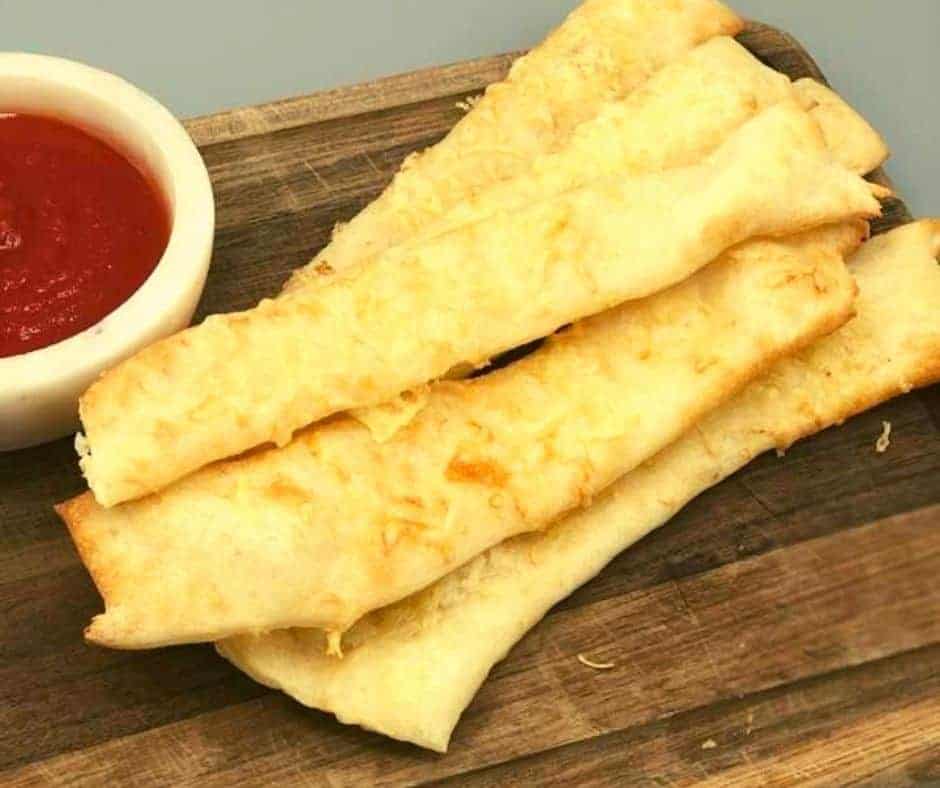 This is one of my family's favorite recipes ever. They truly love Air Fryer Copycat Little Caesar Crazy Bread. But what's not to love its bread covered with butter, garlic, and Parmesan cheese.
If you have never gone to Little Caesars, you probably do not know what Crazy Bread is. Let me tell you, it's amazing. It's bread soaked in butter, garlic, and topped with Parmesan cheese. It's like eating a piece of heaven.
This is a great hack recipe. You know I love a great air fryer hack. Today we are using pizza crust, and you will get the same texture and flavor. Just as if you were using homemade bread dough.
I purchased an air fryer to make my life easier, so I totally love anything that I find that works towards my advantage. Plus, it tastes amazing, so what is the drawback?
Just like Little Caesars, I am serving my copycat bread with marinara sauce, but you can use any dipping sauce you want.
Air Fryer Copycat Little Caesar Crazy Bread
Ingredients :
Refrigerated Pizza Dough
Butter
Garlic Salt
Grated Parmesan Cheese
Simple Directions:
Spray your basket with olive oil.
Start by rolling out the dough.
Cut the dough into long strips, and then cut the strips in half. Note: The size of the breadsticks is going to be determined by how large your basket is.
Place them into a greased air fryer basket. Brush the butter over them.
Set the temperature to 320 degrees F for 2 to 5 minutes, until golden brown.
Remove the breadsticks and mix the melted butter and garlic salt into a small bowl.
Brush the melted butter/garlic salt over the cooked breadsticks, and then sprinkle with the Parmesan cheese.
Plate, serve, and enjoy!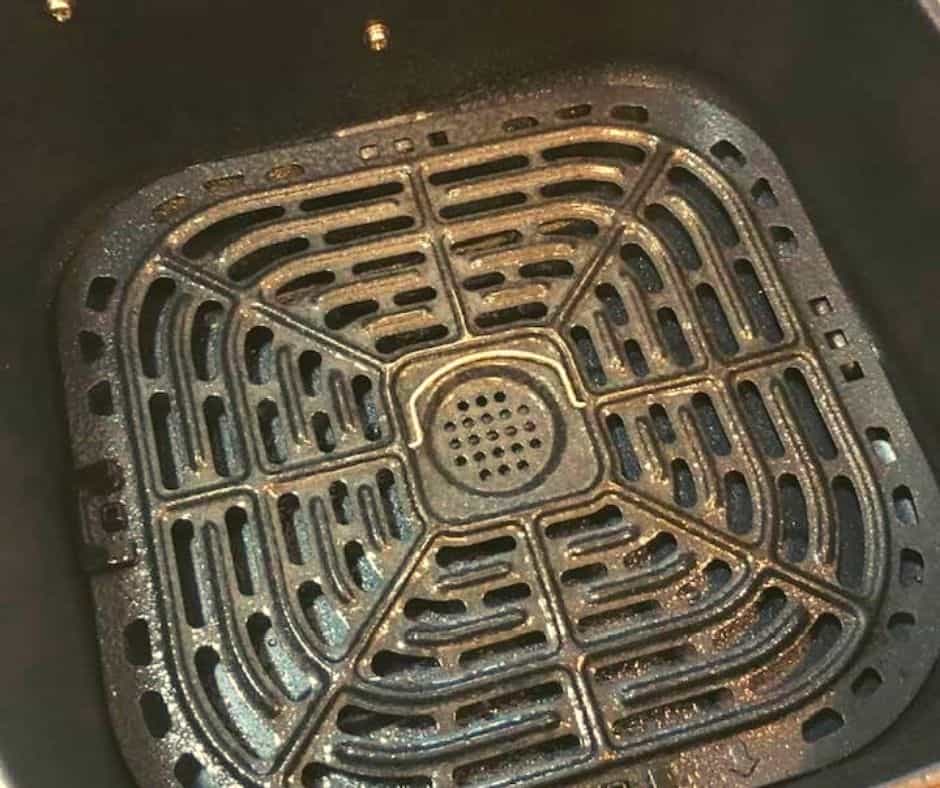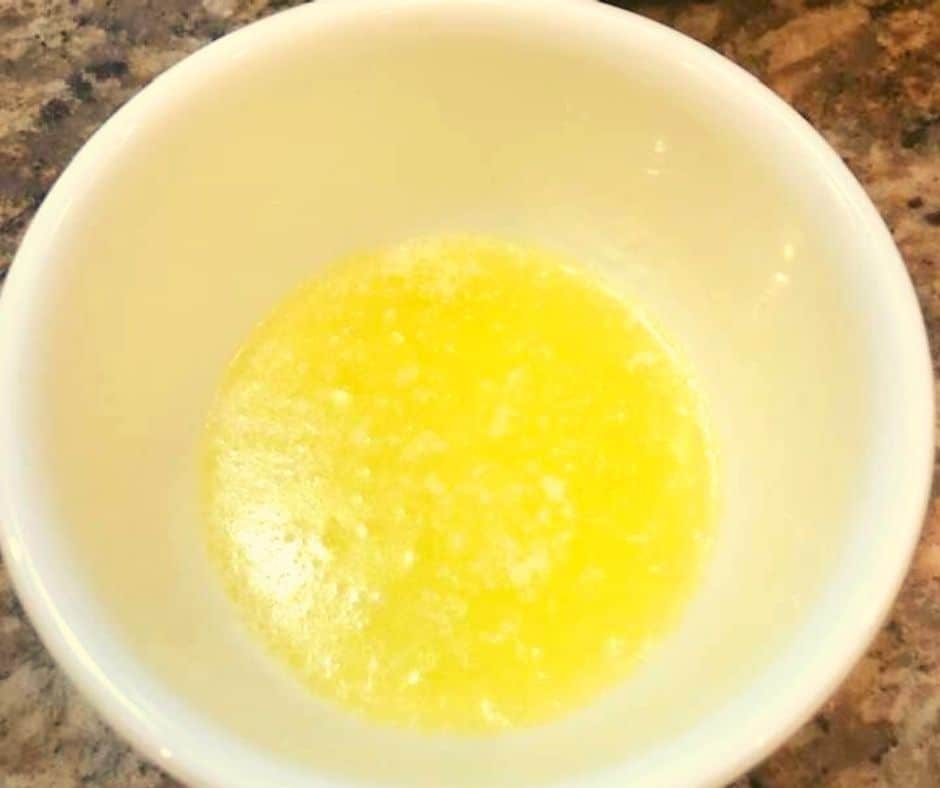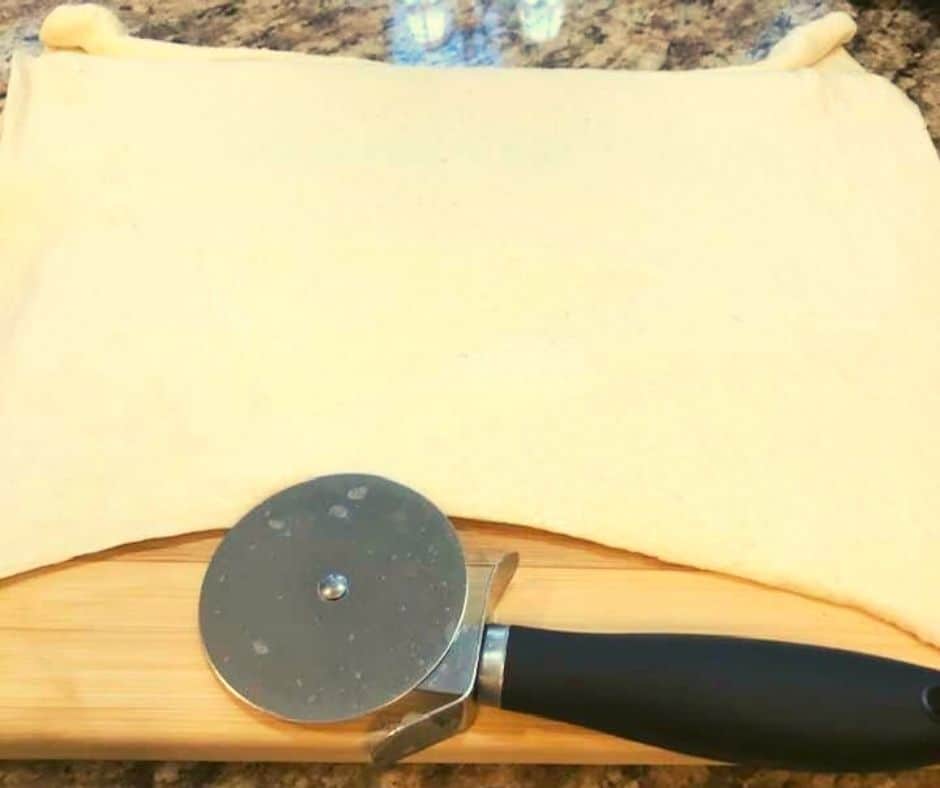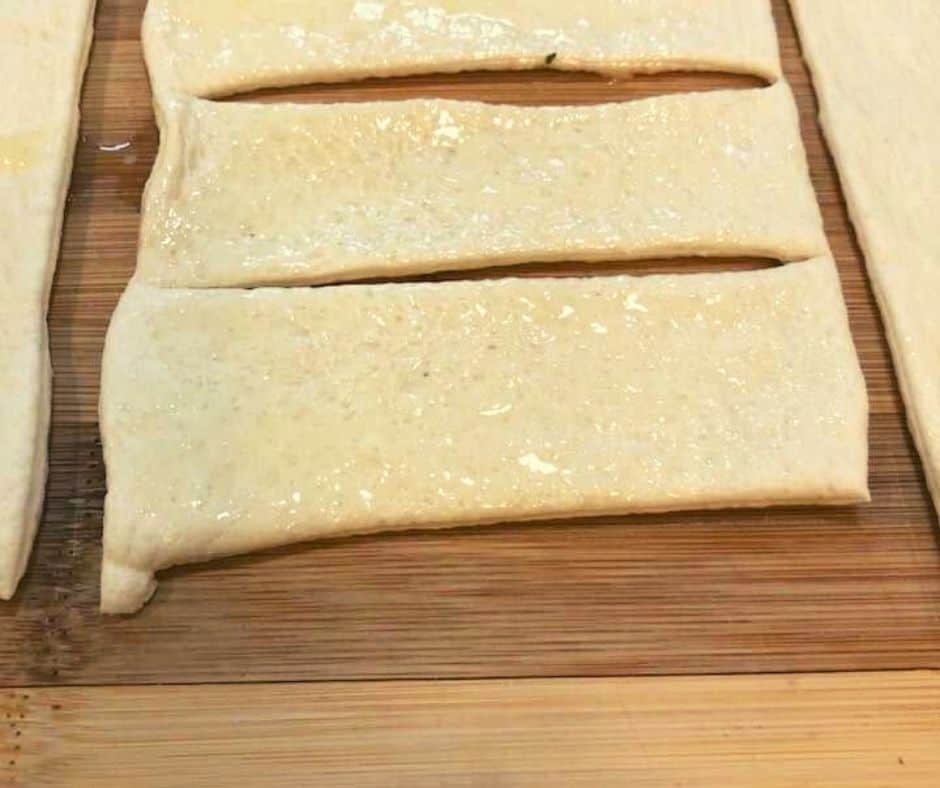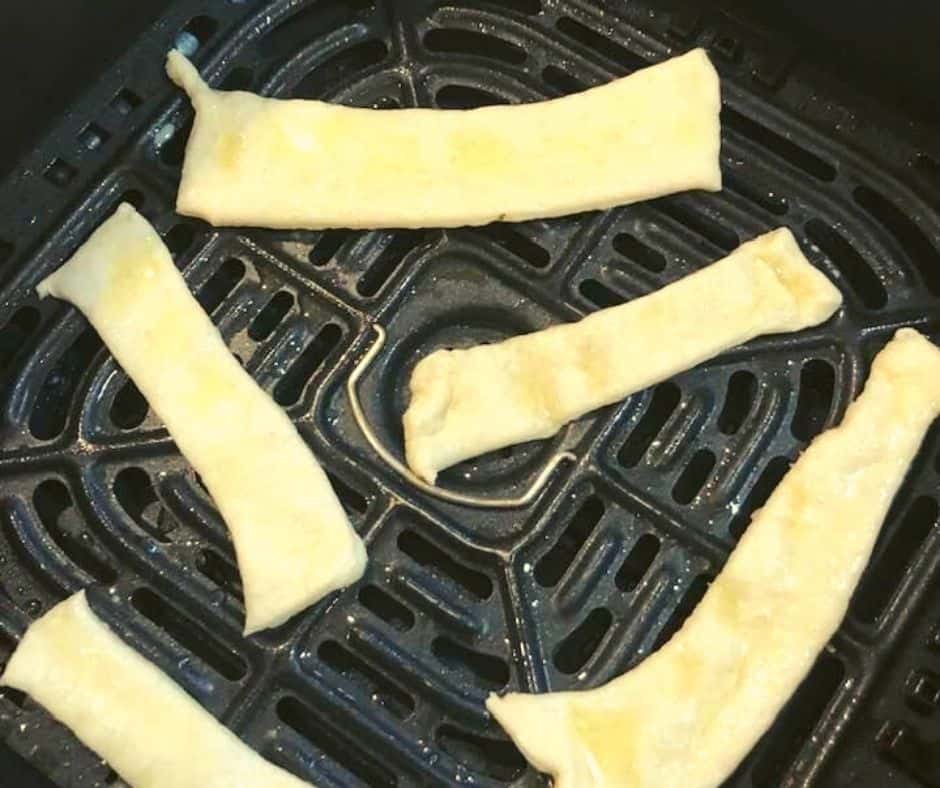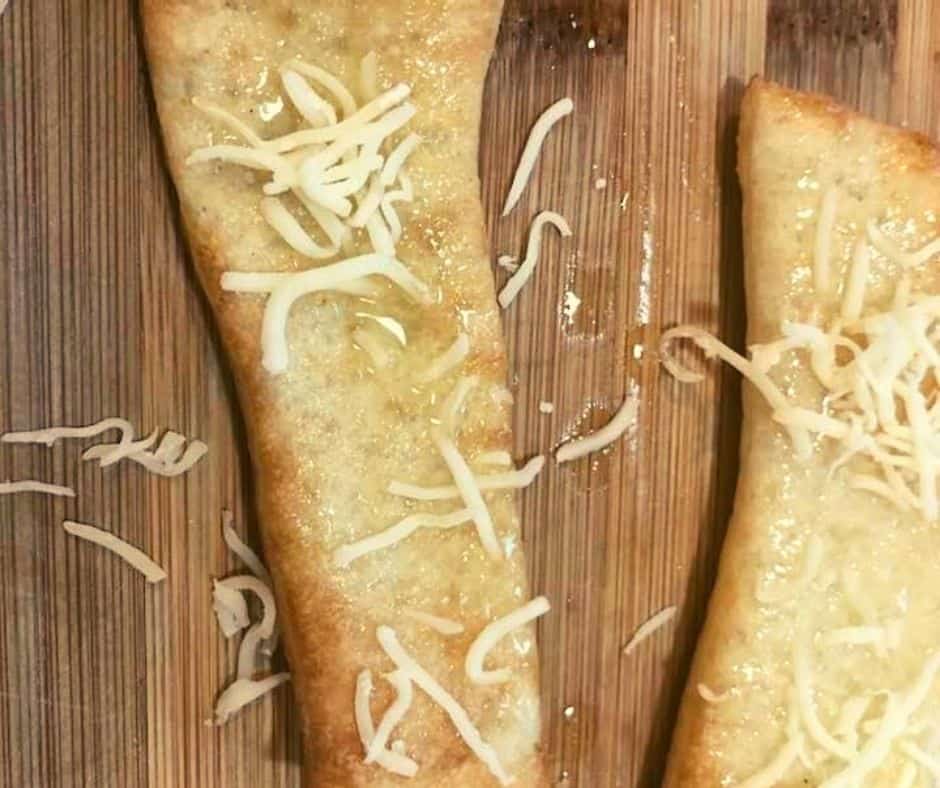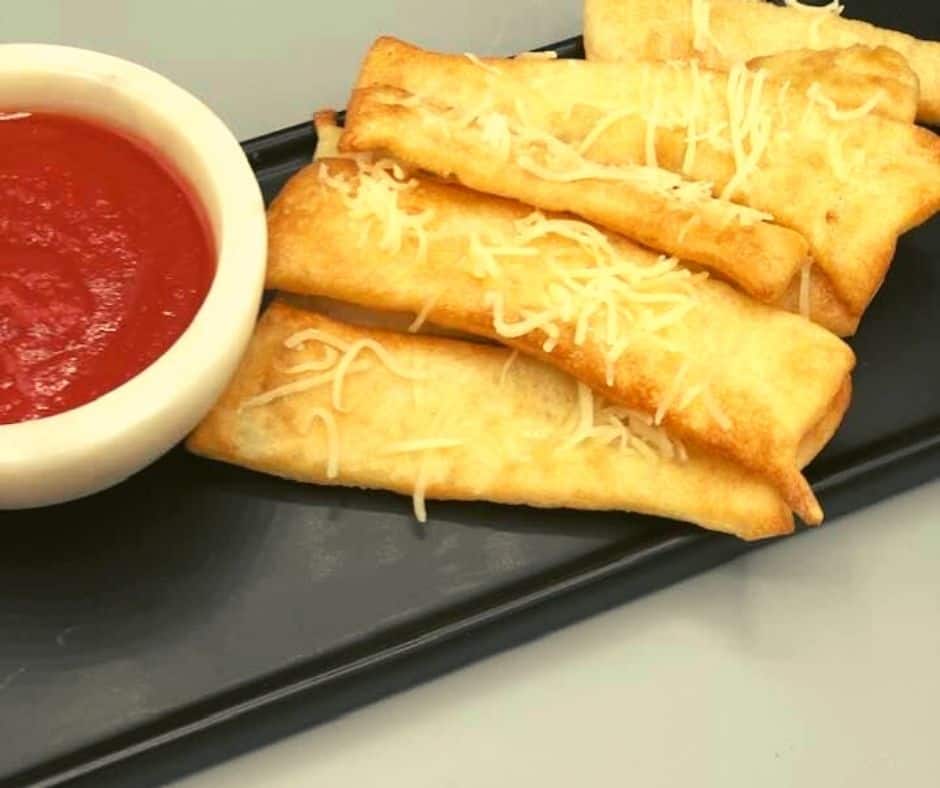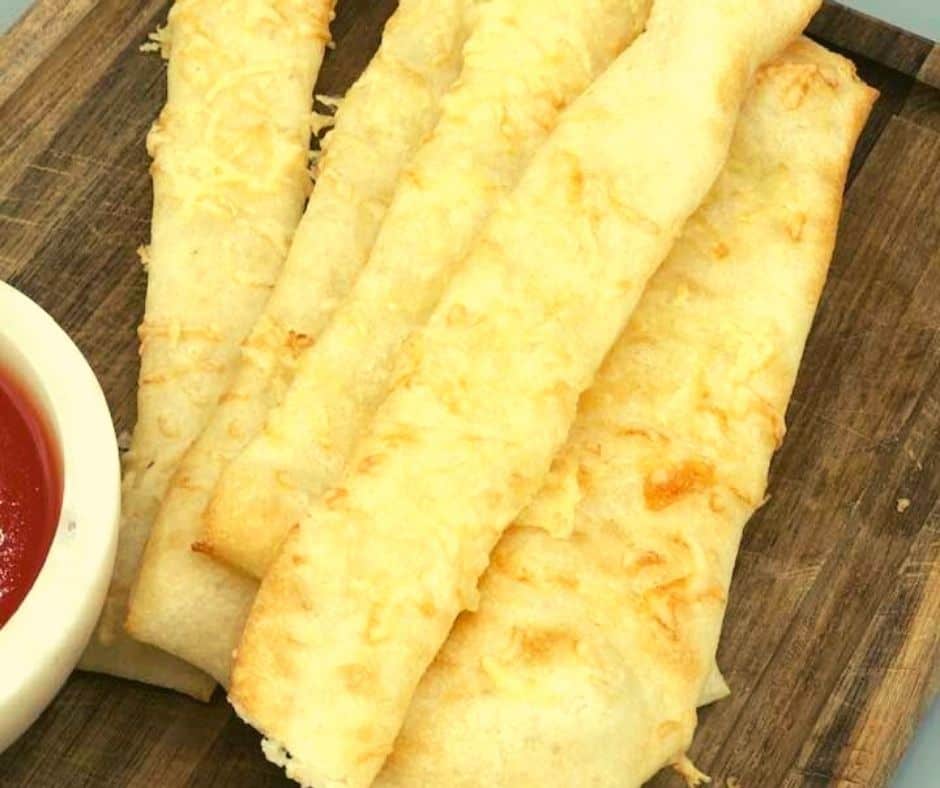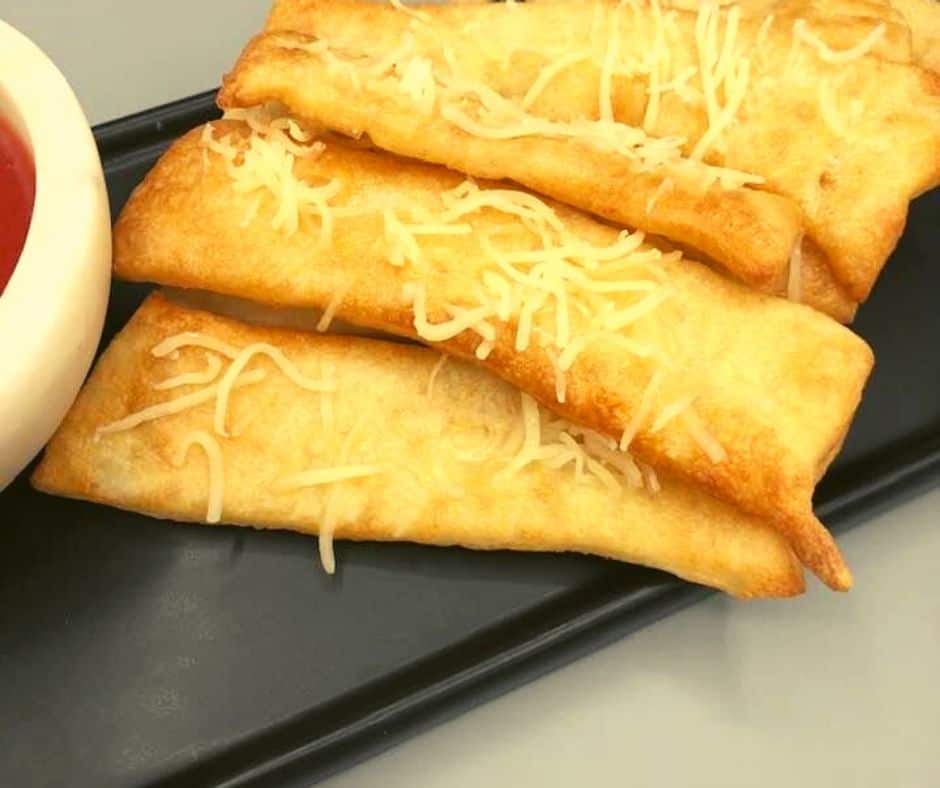 Some of My Other Favorite Copycat Air Fryer Recipes–
SOME HELPFUL PRODUCTS USED IN THIS RECIPE–
Disclosure: Some of the links below are affiliate links. At no cost to you, I will earn a commission if you click through and make a purchase.
Instant Vortex Plus Air Fryer Oven 7 in 1 with Rotisserie, 10 Qt, EvenCrisp Technology
Don't Forget To Pin–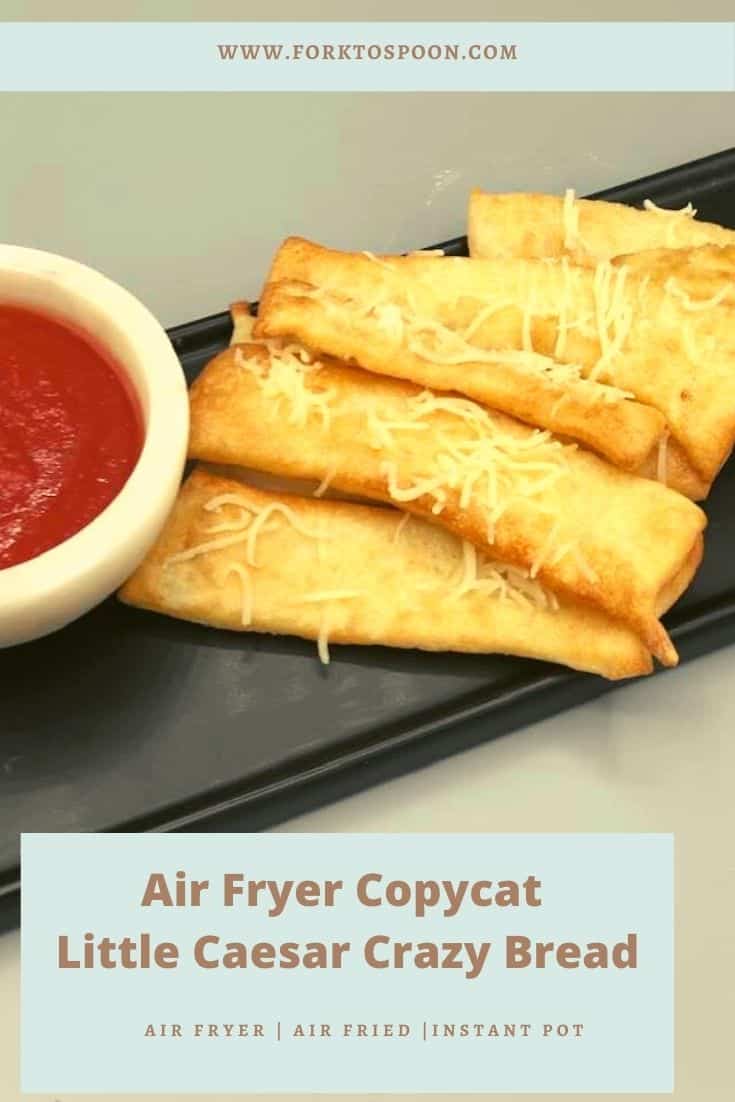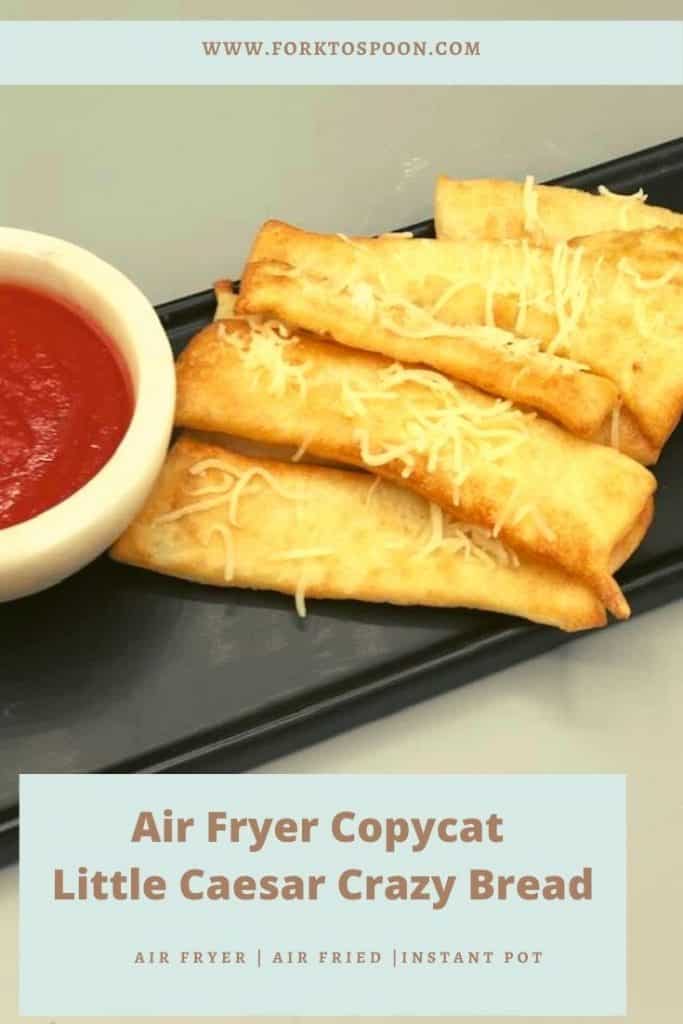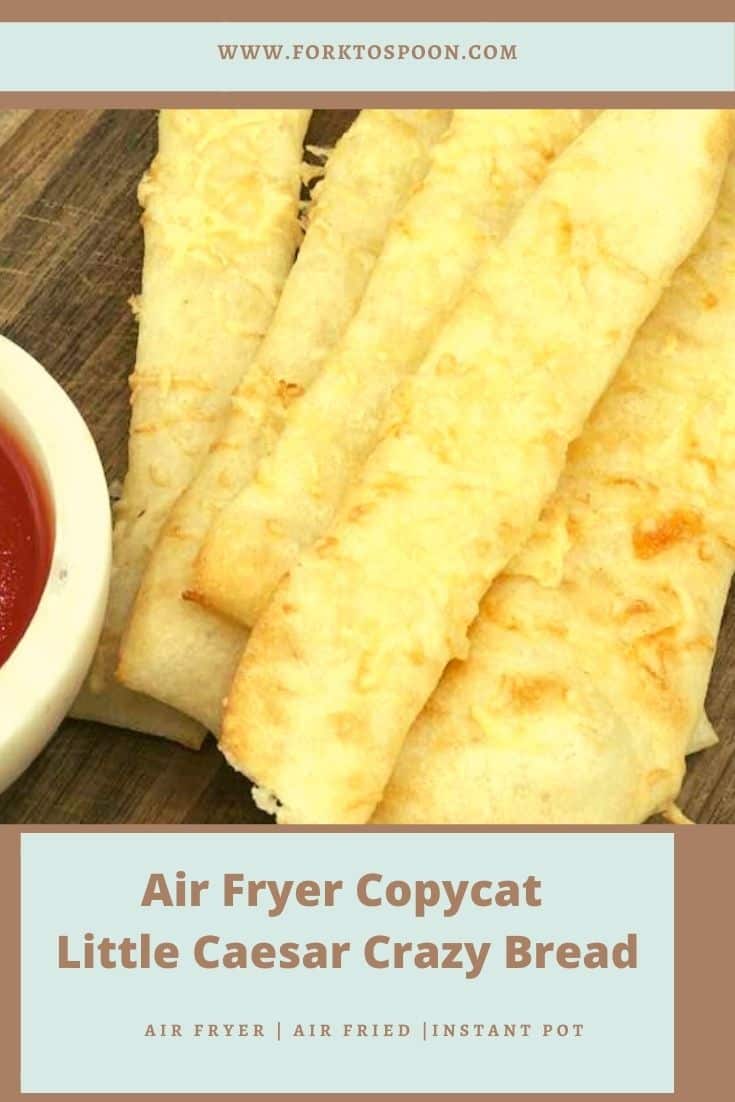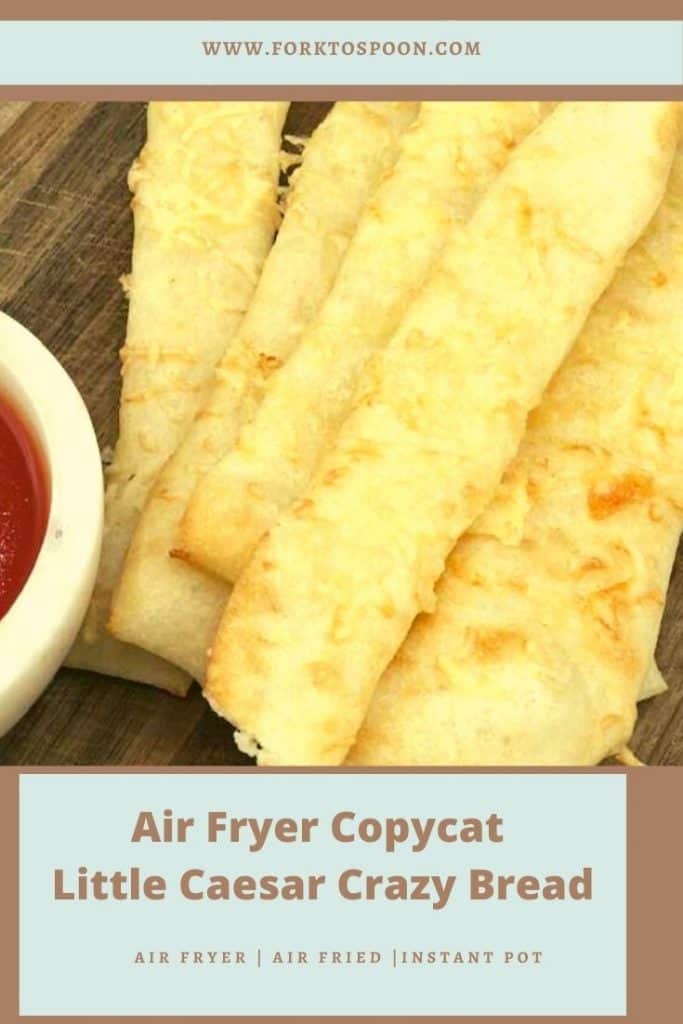 Print