I get this question a lot, so I thought I would take a minute and clarify the answer.
Not all oven-safe pans are air fryer safe, the major example is glass. While, most glass by certain manufacturers is oven safe, unless you know the maker of the glass dish, it is going to be really hard to determine if the glass bowl that you have in your cabinet is actually oven safe.
Here are my recommendations, I will keep updating the suggestions as I add more,
LOAF PANS FOR THE AIR FRYER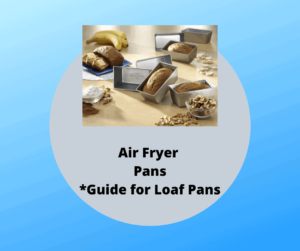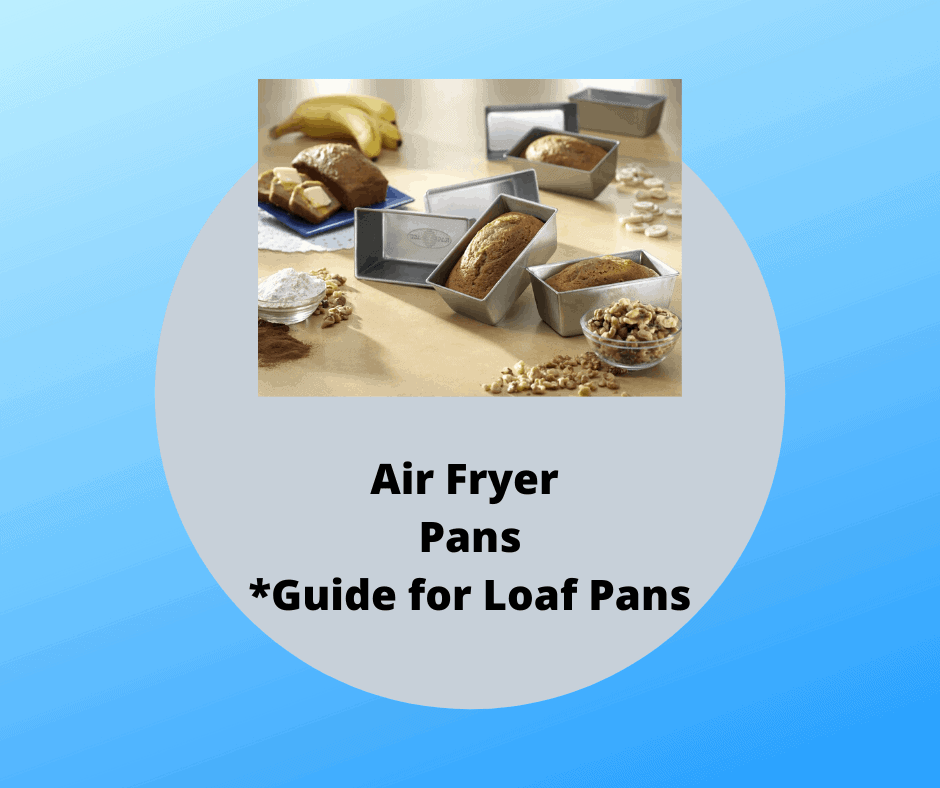 Here are some great choices,
HINTS FOR AIR FRYER SAFE PANS:
If you want to keep the classic shape of the quick bread, then I recommend these,
Wilton, Non-Stick Mini Loaf Pan
USA Bakeware Mini Loaf Set of 4
These will find in both the Vortex Pus and Omni, I have used them in both, so I know they fit.
Simply Calphalon Nonstick Bakeware, Loaf Pan, 5 inches by 8 inch
USA pan Bakeware Aluminized Steel Loaf Pan
DISPOSABLE AIR FRYER SAFE PANS:
Now, I give a lot of quick breads and other baked goods out, around the holidays and even during the school year, for teachers, and other events. I usually stock up on these, when they are on sale, and they come in really handy.
Aluminum Pans for Bread Loaf Baking (50 pack)
Common Questions:
Can Silicone Molds Be Used in the Air Fryer?
Yes, anything that is ovenproof, can be used in the air fryer. It can be glass, ceramic, metal or silicone. I have had success with silicone molds, metal disposable cupcake molds and really good success with silicone molds.
Here are some suggestions:
Pantry Elements Silicone Baking Cups Variety Pack
Accessory Kit that fits into an air fryer (notice the cupcake mold, which can also be used in the Instant Pot (Pressure Cooker)
This is my favorite, each purchase comes with 2, and I bought 2, so I could always have my muffin batter in a pan. Love it!
Can You Bake in the Air Fryer?
Yes, absolutely. Although all of the temperatures and times will need to be adjusted. Prepare the pans, as you would normally, spray with non-stick cooking spray. You will also have to adjust the recipes so that you only fill the air fryer sized pans (Sometimes, cake mix and brownie mix, prepared will need to be split between two pans) With muffins it doesn't matter that much.