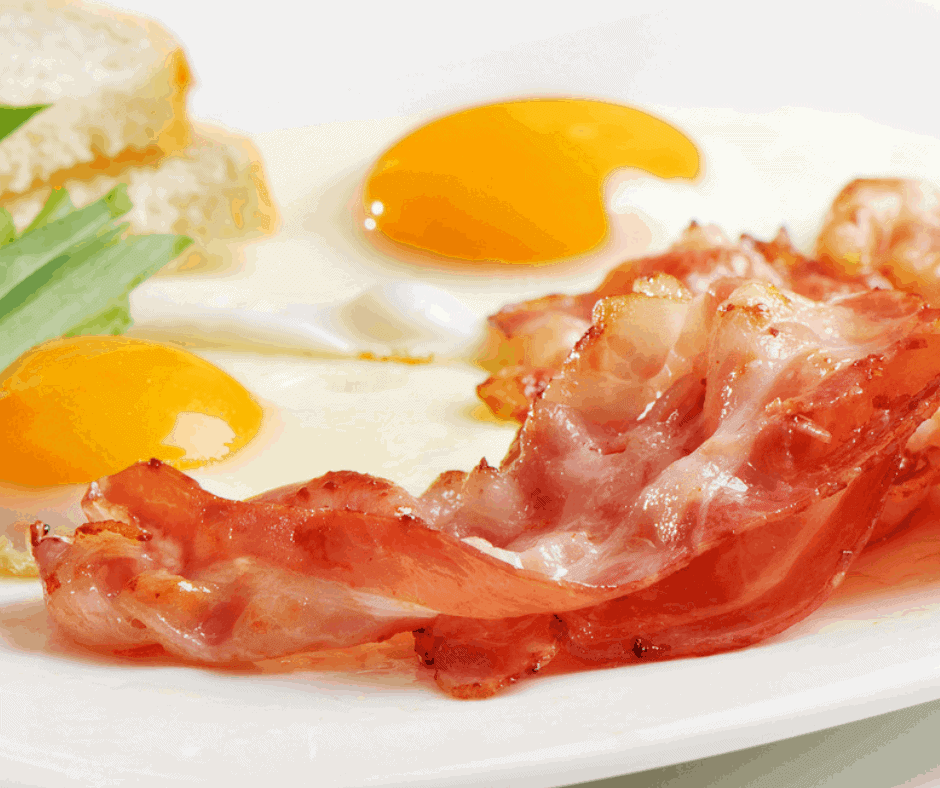 Hmm. Summer vacation, two teenage boys, and a new Air Fryer, hmm. Do you know where this is going? Yes, breakfast at my house consisted of fried eggs and bacon. Now the breakfast was successful, we loved the bacon and the eggs. The eggs themselves, I will have to work on, because of the ends of them were like plastic.  But, this is a fun machine to play with. It cooks food way faster than a regular air fryer, and I have been a dedicated air fryer blogger since 2017, check out www.forktospoon.com, which is loaded with air fryer recipes, from Banana Bread to Cookies, I have it all.
I was one of the ones who picked up my new Vortex Air Fryer by Instant Pot today. My kids were all excited as I have quite a few Instant Pots and quite a few air fryers. (See about me, for pictures of my kitchen)
So, they asked if we could do a quick test run.
Sure, I thought, what should we make, they screamed out DONUTS!! They love their donuts, we have been having quite an adventure making donuts, some of them are extreme, so I hope you check them out.
But, today was all about trying out the Vortex, which is only being sold at Wal-mart, which meant I had to go out and get it, I couldn't stock the tracking feature on Amazon, which is what I usually do. They are being sold there, and online. I think most people have had better luck ordering them online, then finding them in stores. I was surprised that my local Walmart would not be stocking them.
So, we unboxed the Vortex, it has a sleek design, it has many many functions.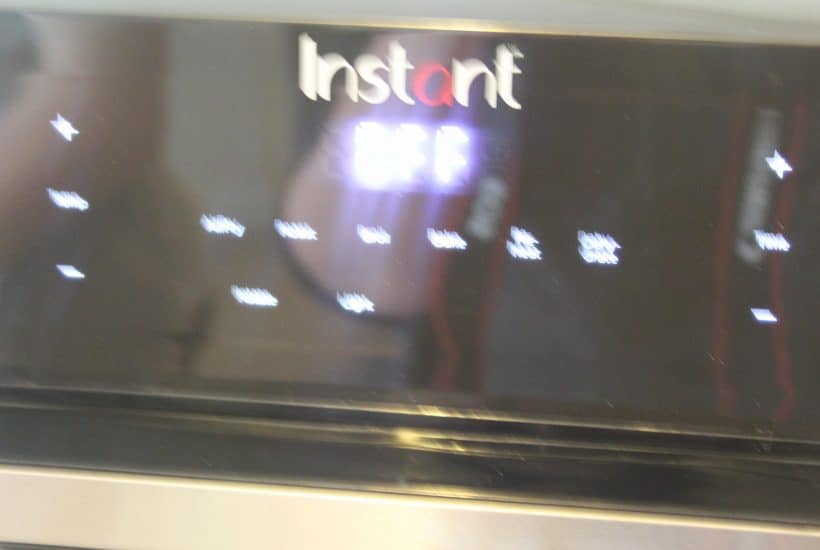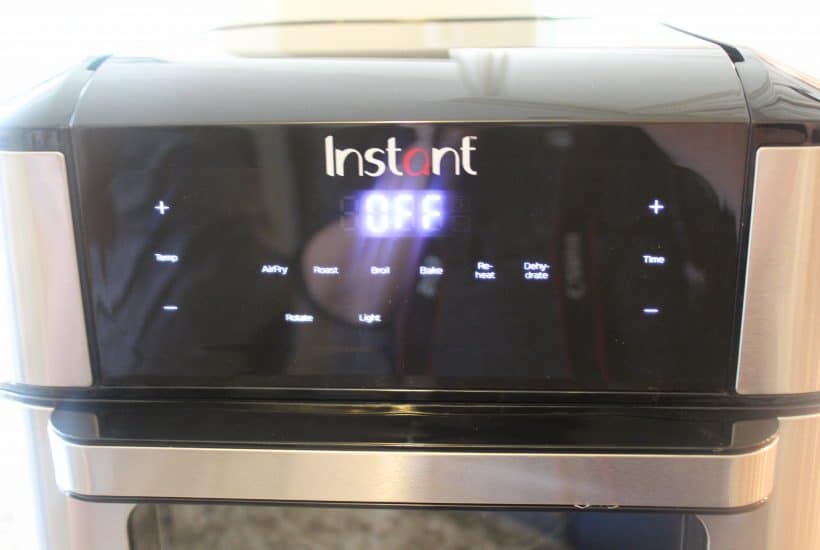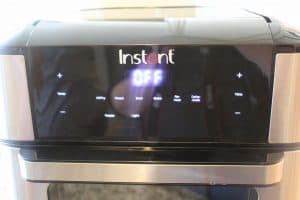 Here is a description from the Walmart Site:
If you want to pin, how to cook eggs and bacon, here is a great image—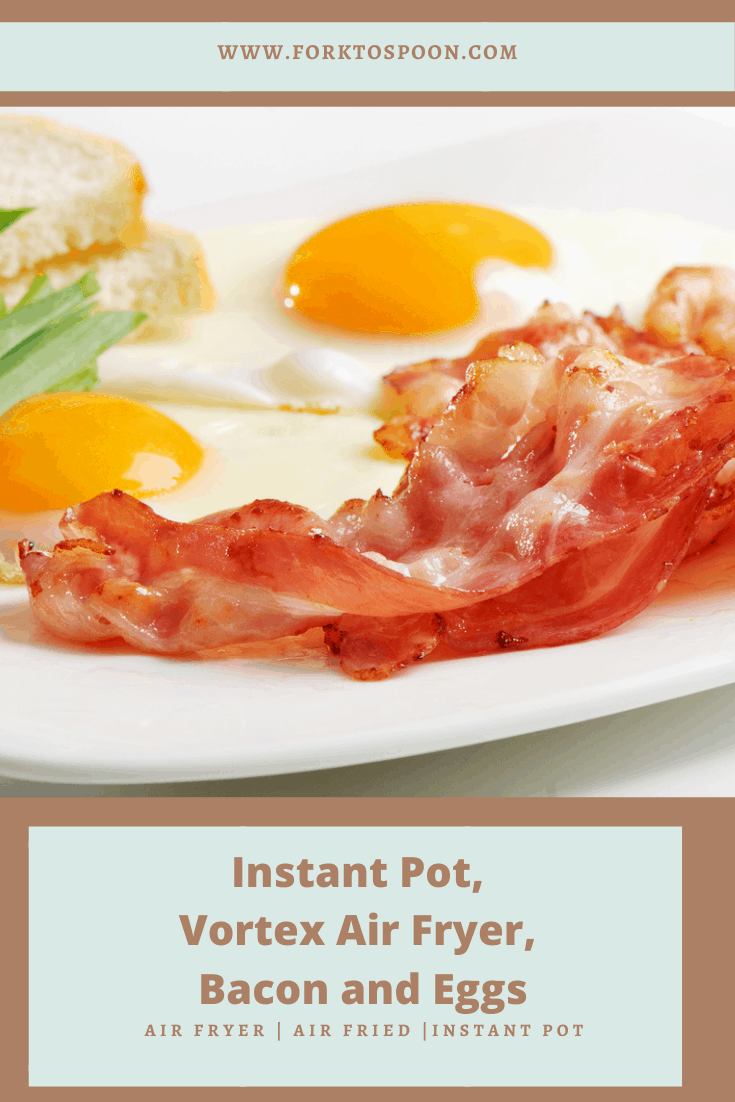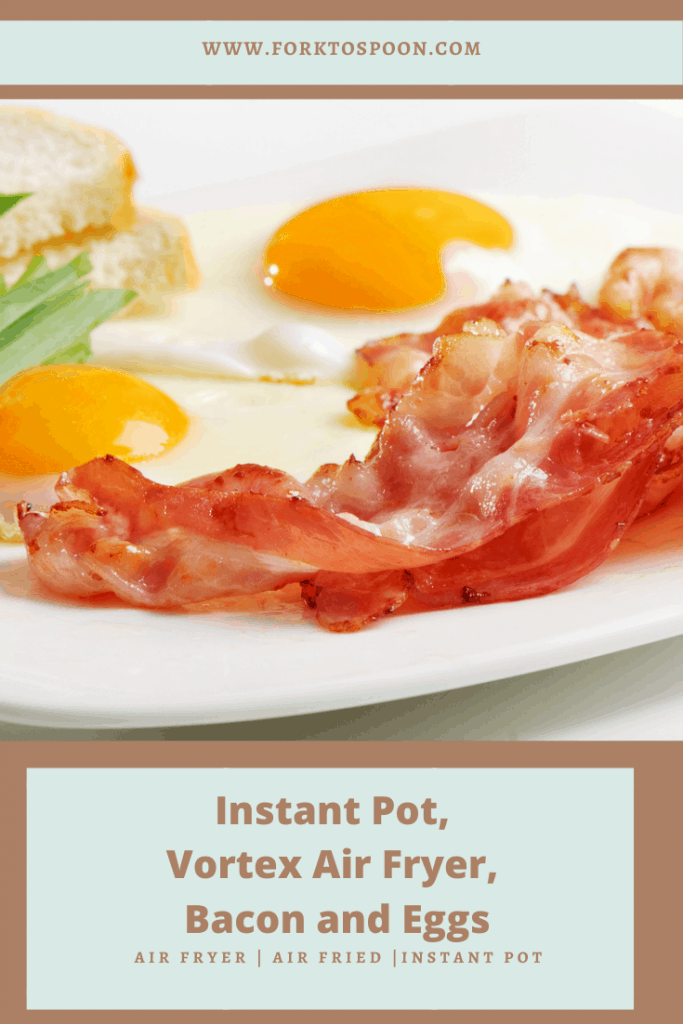 Print
Instant Pot, Vortex Air Fryer, Bacon and Eggs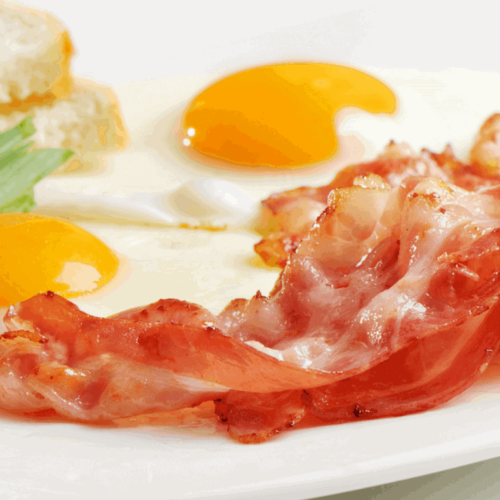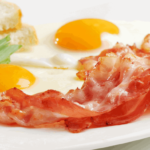 Easy way to make bacon and eggs for breakfast in one pan, just in the air fryer. One Pan, no clean up this is a breeze!
Author: ForkToSpoon.com
Prep Time:

10

Cook Time:

10

Total Time:

20

Yield:

2

servings

1

x
Category:

Eggs

Method:

Air Fryer

Cuisine:

American
Instructions
Spray the pan that came with the Vortex, with non-stick cooking spray or olive oil.

Crack your eggs into the pan.

Set the pan into the Vortex Machine.

Set the temperature to 305 degrees F, for 4 minutes. After 4 minutes check and see if they are done the way you want them, otherwise, add a couple of minutes to them. My son likes them so he can dunk his toast into them.

Then add the bacon (we could have done it all together but we were playing with the machine and temperature)

Set the temperature for 400 degrees F, for 8 -10 minutes. (air fryer setting)

Plate, serve, and enjoy!

Full breakfast
Keywords: instant vortex bacon instant pot air fryer bacon how to cook bacon in instant vortex air fryer how to cook bacon in vortex air fryer instant vortex air fryer bacon instant pot vortex bacon ninja air fryer bacon bacon in vortex plus air fryer