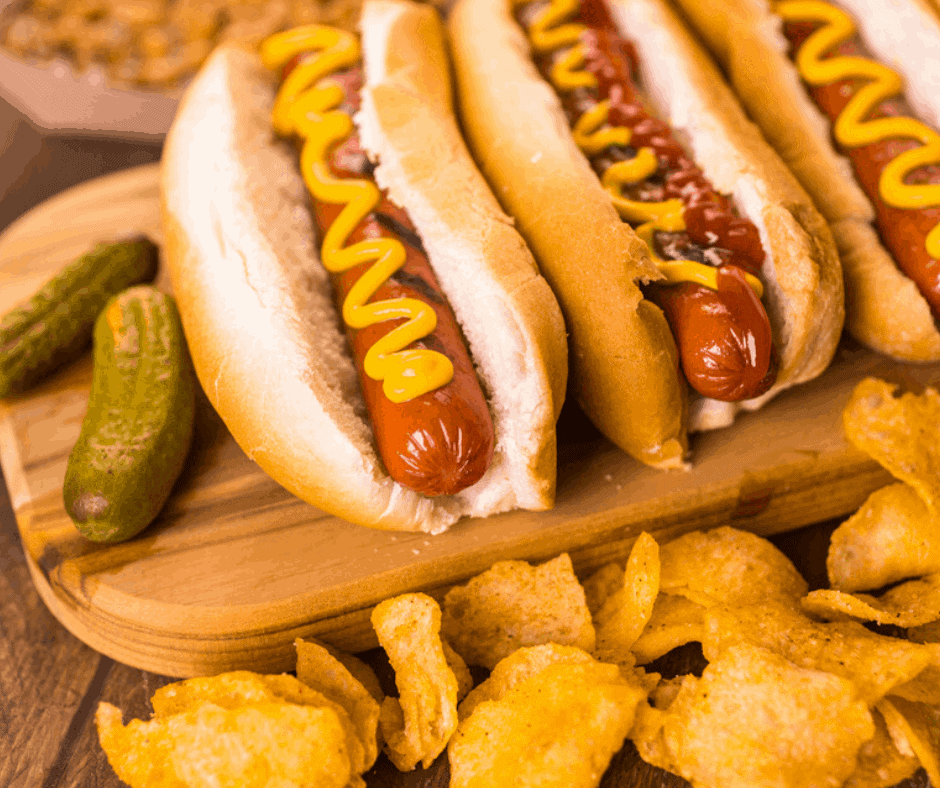 Everyone loves hot dogs; they are true American Food. But, I often asked, How Do You Make Hot Dogs in the Air Fryer? Today I wanted to sit down and give you my pointers for making the perfect hot dog in the air fryer.
Hot dogs in the air fryer are quick and absolutely delish. If you have ever had a hot dog at a baseball stadium, this is a great copycat version.
This is the best way to make hot dogs.
Why Should I Bother Air Fryer Hot Dogs Them?
So, the question you are probably are asking yourself is why I should bother? I can easily either microwave them, boil them, or even grill them in the summer. Why should I bother with my air fryer?
Because they are absolutely fabulous, the first thing is that you get a great sear on the hot dog, then the meat is absolutely roasted on the inside, making a perfect hot dog.
Ingredients Needed
1 package of hot dogs, choose your favorite.
Easy Toppings For Any Air Fryer Hot Dog
Ketchup
Mustard
Onions
Chili (one of my favorites)
Relish
Coleslaw
Jalapeno Peppers
Sauerkraut
Mayonnaise
Whatever your favorite topping is, this easy air fryer recipe will get you from start to finish in less than 10 minutes.
These are great for parties, get-together, tailgating, etc.
Here Are Some Great Sides To Serve With Your Air Fryer Hot Dogs–
Don't Forget to Pin–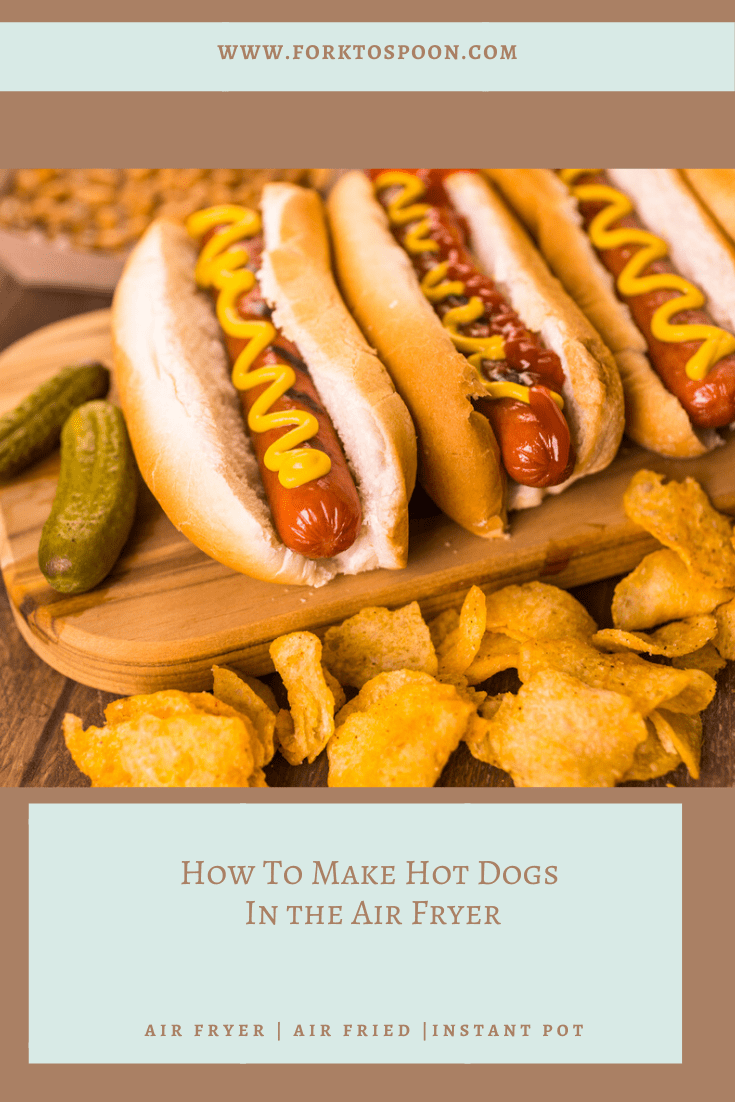 Print