Best Small Air Fryer Toaster Ovens — Are you in the market for a small air fryer toaster oven? If so, you're in luck! In this blog post, we will share with you our top 10 picks for the best small air fryer toaster ovens. Keep reading to learn more!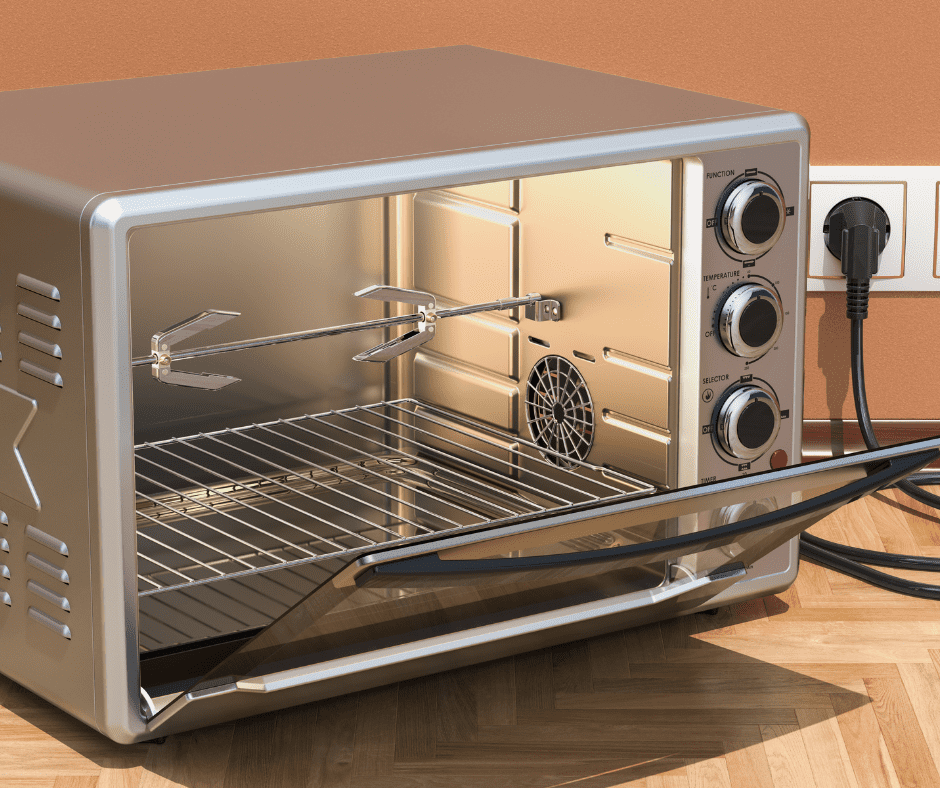 What if I told you there was a small appliance that could do the work of both your toaster oven and air fryer? Well, there is such an appliance, and it's called the small air fryer toaster oven. This little powerhouse can do everything from baking to air frying, making it the perfect all-in-one appliance for any cook. Keep reading to learn more about the small air fryer toaster oven and why you should consider adding one to your kitchen.
If you're like me, you're always on the lookout for kitchen gadgets that can help make cooking easier and faster. Recently, I've been using a small air fryer toaster oven and it's been a real-life-saver! In this blog post, I'll share some of the reasons why I love this appliance and how it's helped me become a better cook. Stay tuned for my favorite air fryer recipes!
What Is A Small Air Fryer Toaster Oven?
Do you have a small kitchen and don't know what to do because you can't fit your regular-size oven in it? Don't worry, there are other options for you!
A small air fryer toaster oven is the perfect appliance for your small kitchen. It has all of the features of a regular size toaster oven, but it is smaller so it takes up less space. Plus, it has an air fryer function so you can fry your food without using oil! This is a great option for people who want to eat healthier but don't have the time or money to go to a restaurant. So, what is a small air fryer toaster oven? It's basically the best of both worlds!
The Best Small Air Fryer Toaster Ovens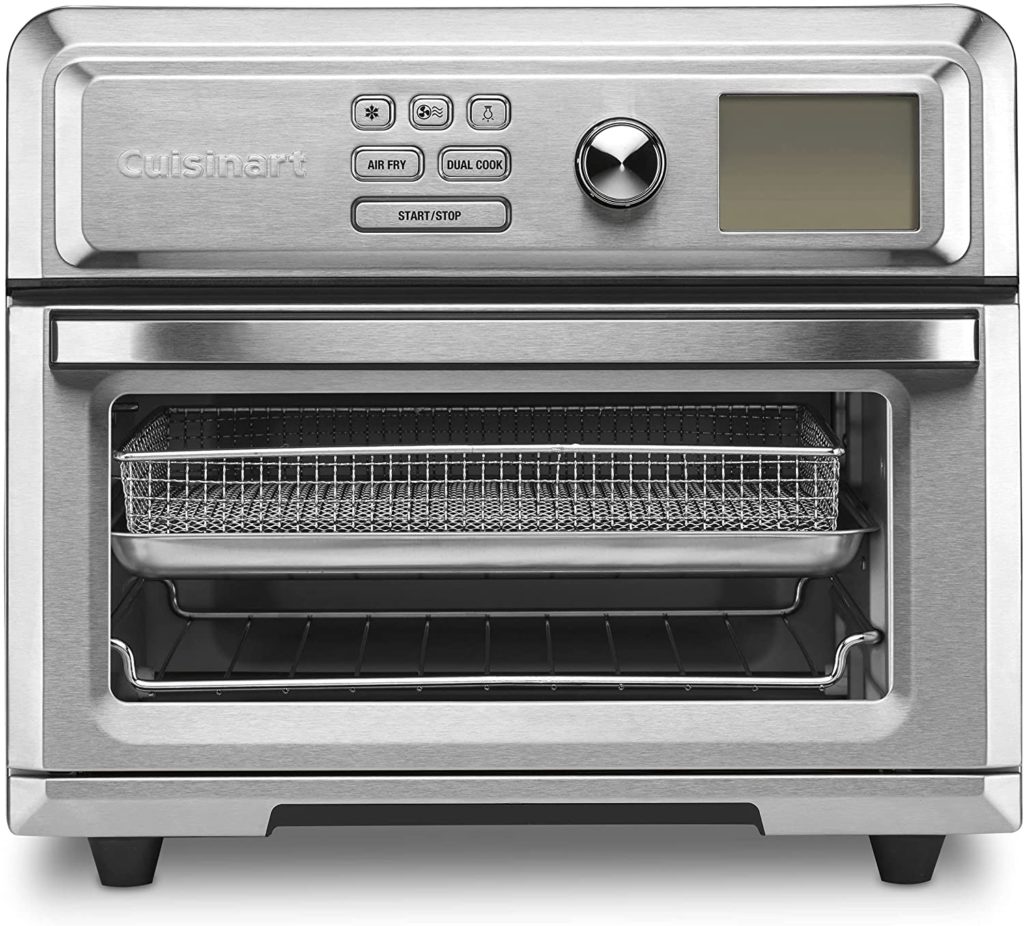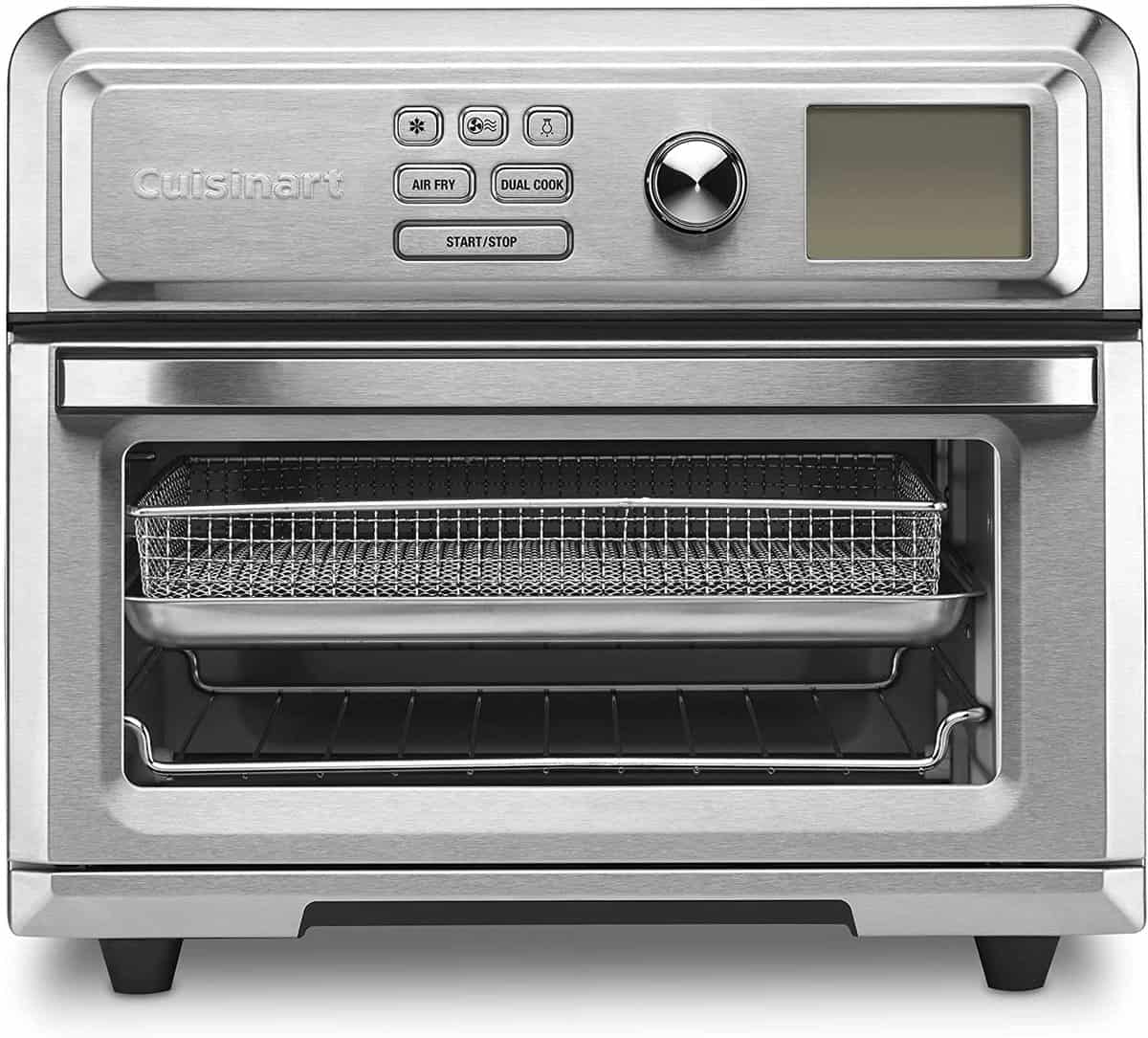 Cuisinart TOA-65 Digital AirFryer Toaster Oven, Premium 1800-Watt Oven with Digital Display and Controls – Intuitive Programming, Adjustable Temperature Settings, and Cooking Presets, Stainless Steel
ENDLESS FUNCTIONS: This premium 1800-watt toaster oven and AirFryer, is equipped with premium functions, including, AirFry, bake, broil, toast, bagel, pizza, roast, dehydrate, proof, low, dual cook, reheat, and warm with a wide temperature range (Warm-450°F)
CAPACITY: Large enough to air-fry up to 3-pounds, toast six bagel halves, roast a 4-pound chicken, or bake a 12-inch pizza – .6-cubic feet interior with large viewing window and interior light
SUPERIOR OPERATION: Equipped with a low temperature setting to slow cook, braise, and more. Plus, dedicated functions for dehydrating and proofing. Fan and heater deliver high-velocity, high-heat airflow for perfectly fried results with minimal noise.
INCLUDES: An oven light, oven rack, dishwasher-safe baking pan, AirFry basket, and a nonstick easy-clean interior to make cleanup simple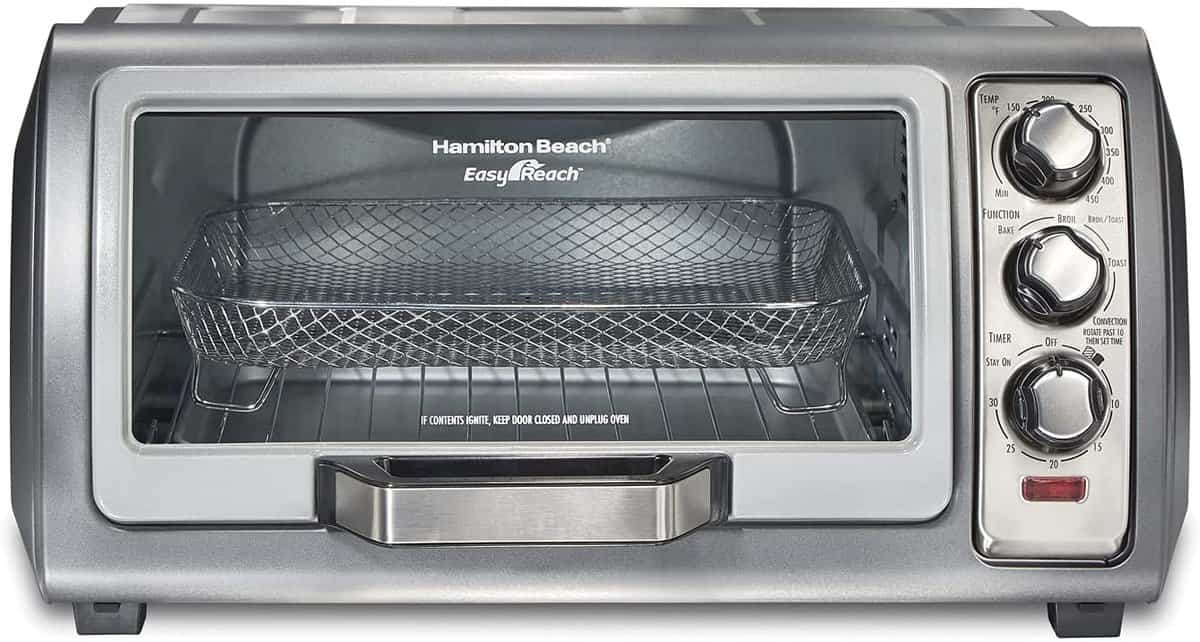 Hamilton Beach Sure-Crisp Air Fryer Toaster Oven
SURE-CRISP AIR FRY FUNCTION EVENLY COOKS AND BROWNS FOODS FOR A CRISP FINISH: Sure-Crisp convection evenly cooks foods and browns foods with little or no oil, making this air fryer toaster oven ideal for fries, chicken wings, vegetables, and more.
EASY REACH OVEN DOOR PROVIDES EASY ACCESS TO FOODS AND COUNTERTOP: The specially designed glass door on the toaster oven air fryer combo makes it easier to add and remove foods from the oven. It's also easy to check foods as they're cooking.
PLENTY OF COOKING SPACE AND 2 RACK POSITIONS: This toaster oven has plenty of room for six slices of toast, a 12″ pizza, or a 9″ x 11″ baking pan. It has two rack positions to accommodate a variety of foods.
COOK YOUR WAY WITH 4 COOKING FUNCTIONS AND 1400 WATTS OF POWER: Toast, air fry, bake, or broil in this versatile toaster oven. It has 1400 watts of cooking power.
COMBINES THE BEST FEATURES OF AN AIR FRYER AND EASY REACH TOASTER OVEN: This air fryer* oven gives you the convenience of the Hamilton Beach Easy Reach Toaster Oven, combined with the functionality of our Sure-Crisp Air Fryer.
30-MINUTE TIMER WITH STAY-ON SETTING, AUTO SHUTOFF, AND READY BELL: The 30-minute timer with a ready bell helps you keep track of cooking time. The Stay On setting makes it easy to extend the cooking time when needed, while automatic shutoff provides peace of mind.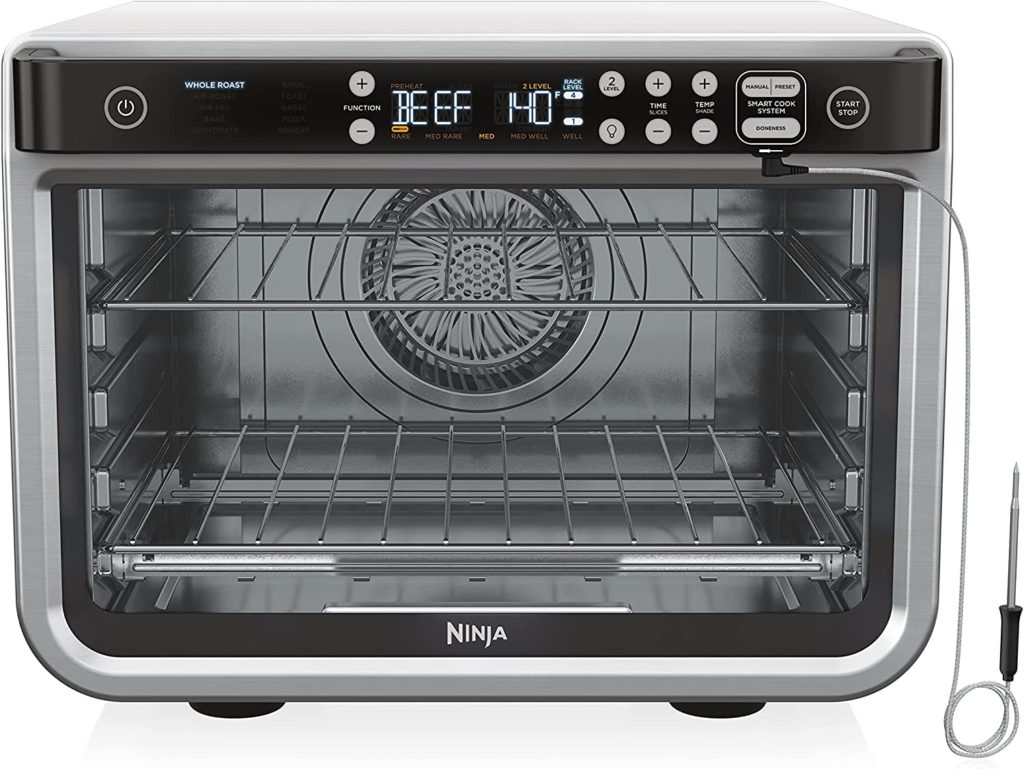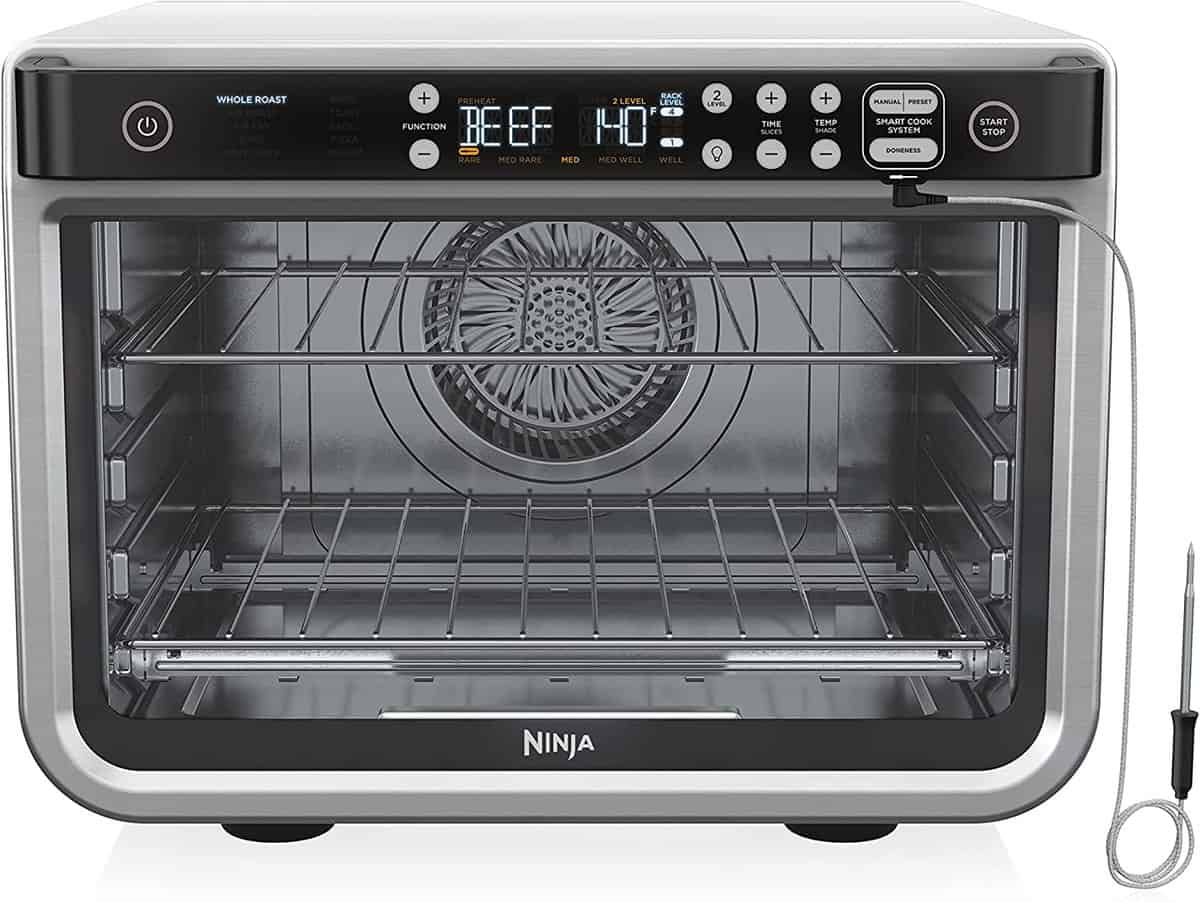 Ninja DT251 Foodi 10-in-1 Smart XL Air Fry Oven, Bake, Broil, Toast, Air Fry, Roast, Digital Toaster, Smart Thermometer, True Surround Convection up to 450°F, includes six trays & Recipe Guide, Silver.
TRUE SURROUND CONVECTION: Up to 10X the convection power vs. a traditional full-size convection oven for faster, crispier, and juicy results.
10 VERSATILE FUNCTIONS: Air Fry, Air Roast, Bake, Whole Roast, Broil, Toast, Bagel, Dehydrate, Reheat, and Pizza, all in one powerful 1800-watt appliance.
SMART COOK SYSTEM: Achieve the perfect doneness from rare to well done at the touch of a button with the integrated Foodi Smart Thermometer – no guesswork required.
QUICK FAMILY MEALS: 90-second oven preheat time and up to 30% faster cooking than a traditional full-size convection oven.
EXTRA LARGE CAPACITY: 2-level even cooking, no rotating required—fit a 5-lb chicken and a sheet pan of vegetables, 2 12-in pizzas, or a 12-lb turkey. Make two sheet pan meals at once for entertaining or weekly meal prep.
AIR FRYER HEALTHY MEALS & CRISPIER RESULTS: Up to 75% less fat when using the Air Fry function vs. traditional deep frying (tested against hand-cut, deep-fried French fries). Up to 30% crispier results vs. a conventional convection oven.
DIGITAL DISPLAY HANDLE: The optimal oven rack positions will illuminate based on the selected function. When the door is open, display settings freeze to prevent accidental changes to the cook cycle.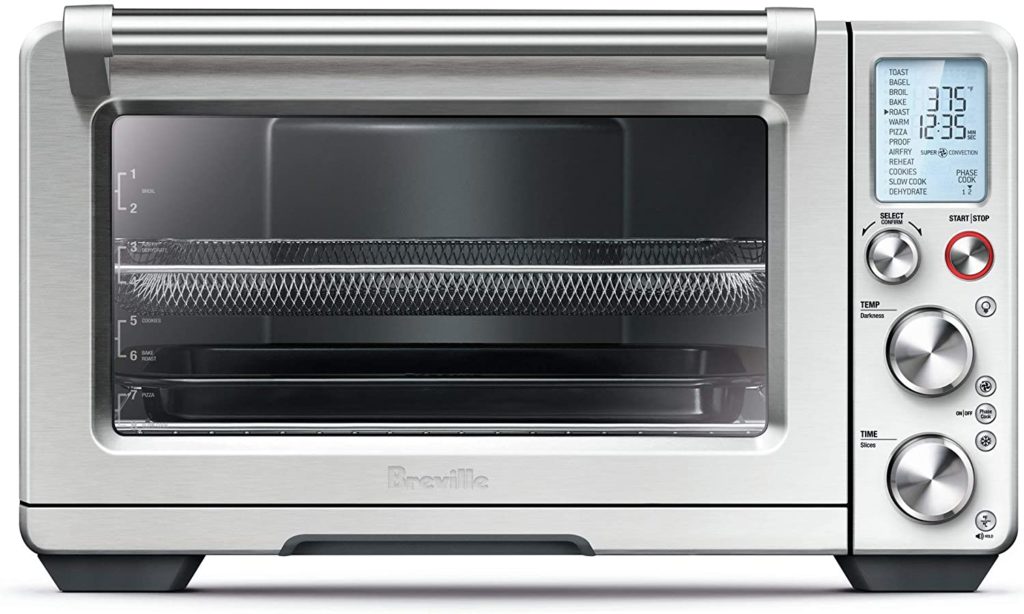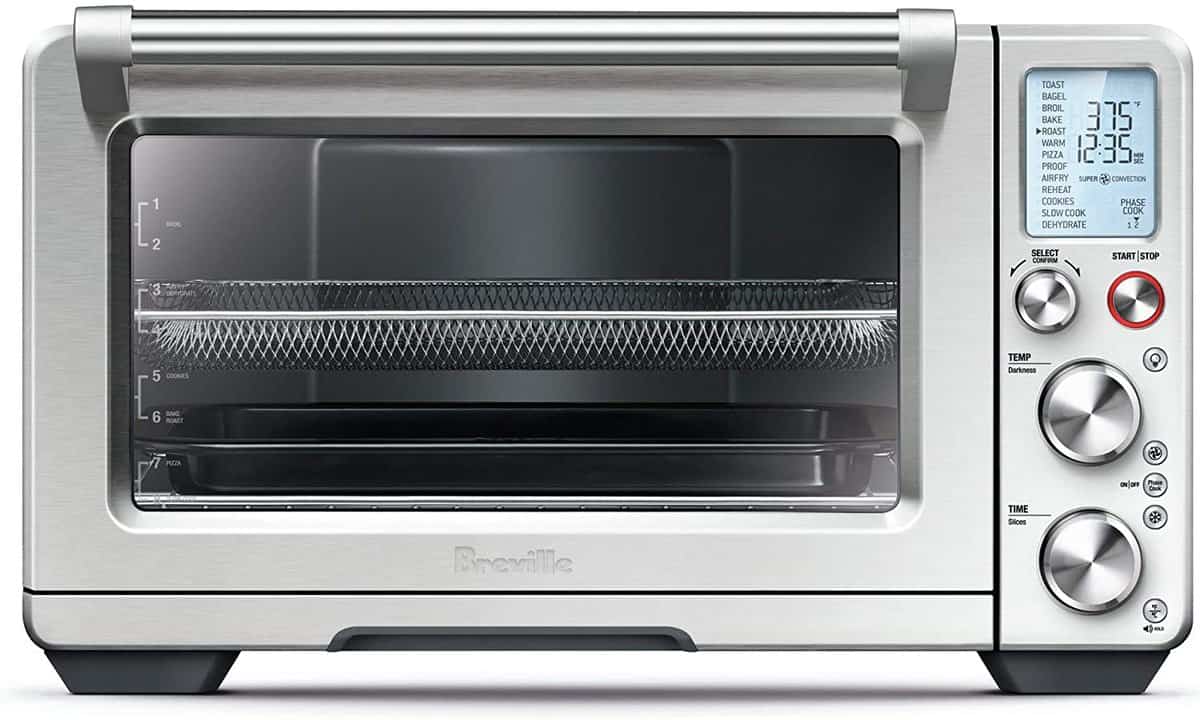 Breville BOV900BSS the Smart Oven Air Fryer Pro, Countertop Convection Oven, Brushed Stainless Steel
The Breville Smart Oven Air with Element IQ System is a versatile countertop oven allowing you to roast, air fry, and dehydrate; Use super convection to reduce cooking time by up to 30% and choose from 13 cooking functions; it Includes an interior oven light
ELEMENT iQ SYSTEM: Using six independent quartz elements, intelligent algorithms steer power to where and when it's needed to create the ideal cooking environment; Sensing and digital PID temperature control eliminate cold spots for precise and even cooking
AIR FRY & DEHYDRATE SETTINGS: Air fry French fries and other family favorites; Higher temperatures combined with super convection (maximized airflow) deliver crispy golden air fried foods; Dehydrate a wide range of food, up to 4 trays of goodness at once
SUPER CONVECTION TECHNOLOGY: 2-speed convection fan (super & regular) offers greater cooking control; Super convection provides a greater volume of hot air to ensure fast and even heat distribution, perfect for air frying, dehydration, and roasting
13 COOKING FUNCTIONS: Super versatile countertop oven and air fryer with 13 functions to guide you to perfection: Toast, Bagel, Broil, Bake, Roast, Warm, Pizza, Proof, Air Fry, Reheat, Cookies, Slow Cook and Dehydrate
EXTRA LARGE CAPACITY: Extra large 21.5 x 17.1 x 12.7 inch interior with capacity for nine slices of bread, a 14-pound turkey, air frying French fries, and slow cooking with a five qt Dutch oven; Large enough to fit most 9 x 13-inch pans and 12 cup muffin trays
INTERIOR OVEN LIGHT: Integrated oven light automatically turns on at the end of the cooking cycle to help you see inside; It can be turned on at any time to see your progress; Replaceable componentry like your regular large oven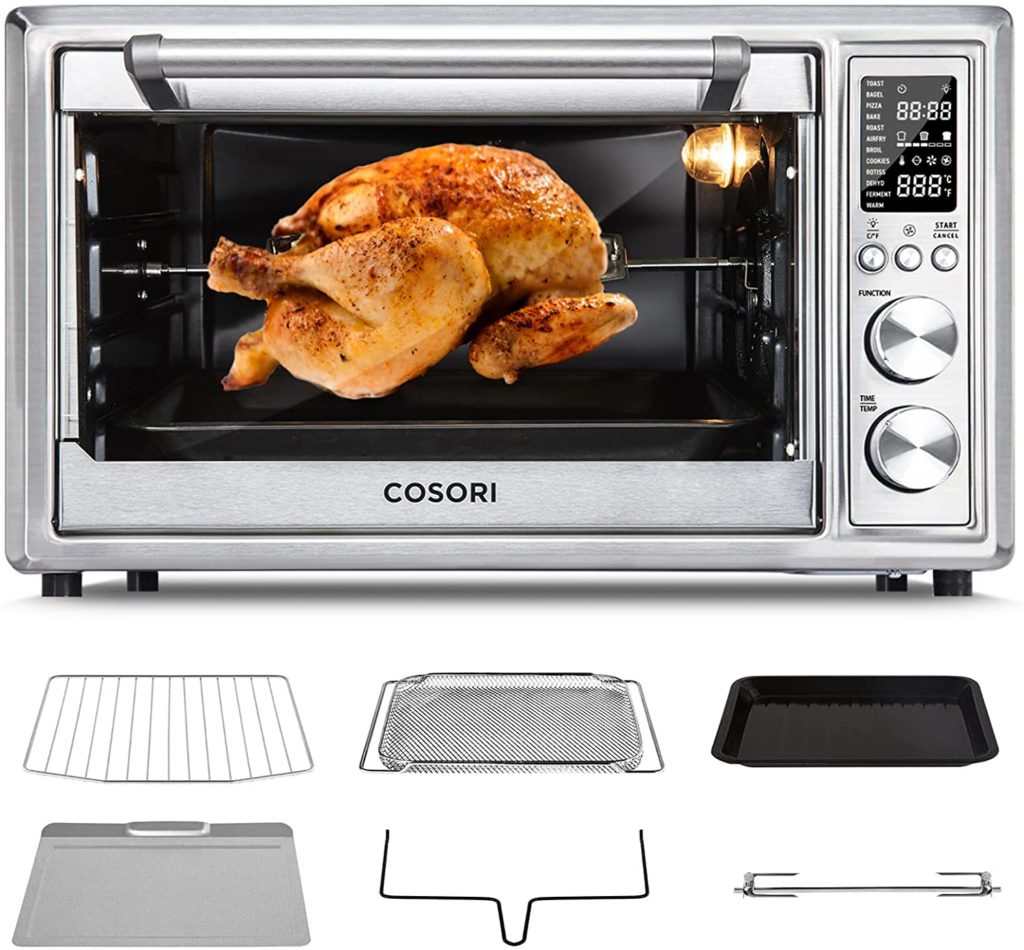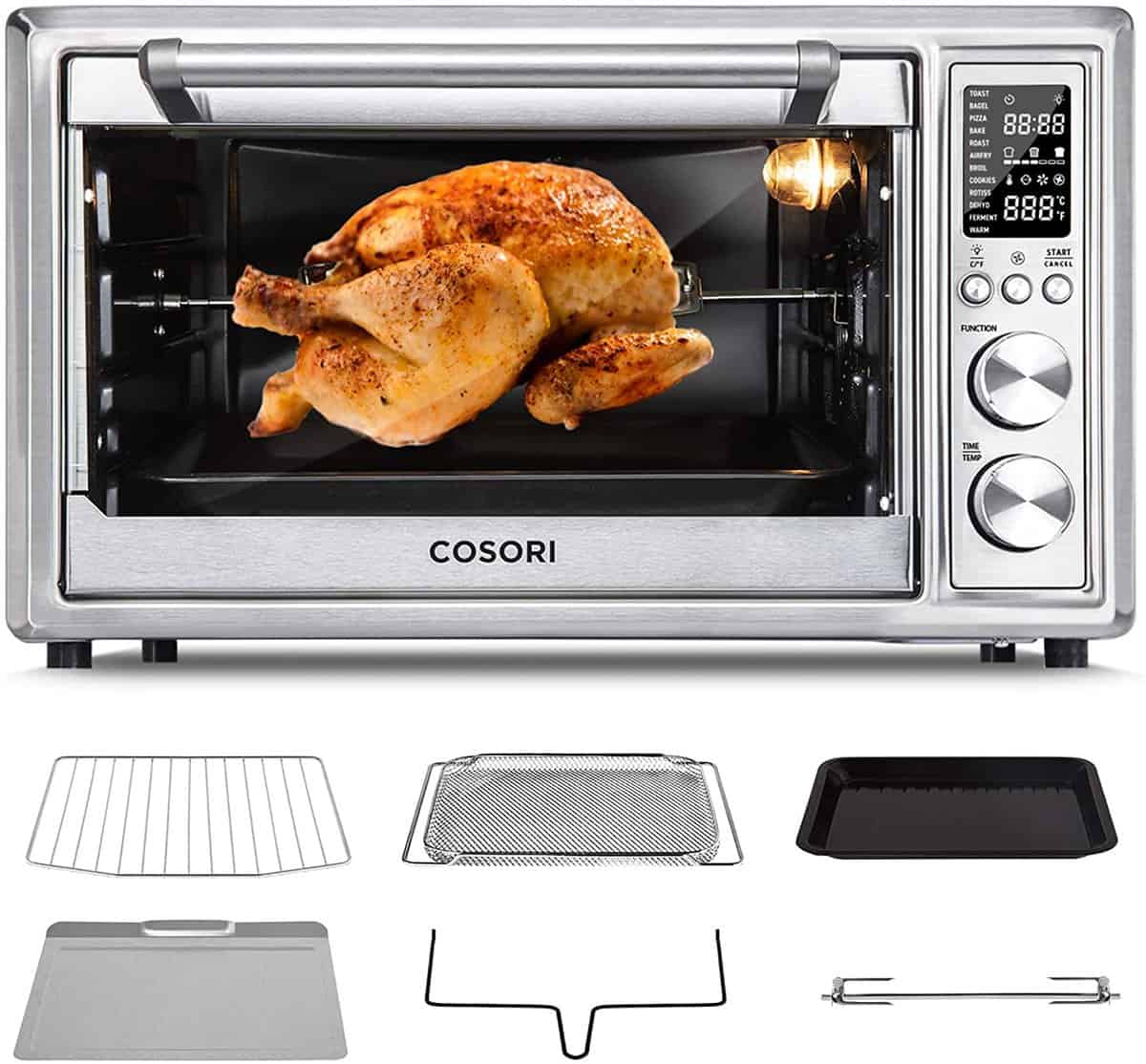 COSORI Air Fryer Toaster Oven, 12-in-1 Countertop Convection Oven Combo with Rotisserie, Stainless Steel 32QT, 6-Slice Toast, 13-inch Pizza
12 FUNCTIONS: Choose the preset that's best for you without setting a temperature. Pick from Toast, Bagel, Pizza, Bake, Roast, Air Fry, Broil, Cookies, Rotisserie, Dehydrate, Ferment, or select Warm to keep your food ready to serve
LARGE CAPACITY: Cook for 5-7 people with the 32-quart/30-litre air fryer toaster oven, which can fit a 13-inch pizza, six slices of bread, or an entire rotisserie chicken
CONVECTION FUNCTION: Reduce your cooking time using the Smart Air Fryer Toaster Oven. Use the convection fan for fast and even cooking—especially if you like crispy results. This function is perfect for a rotisserie chicken
RECIPES & ACCESSORIES: Check out the included 100 recipe book and six accessories such as the crumb tray, fry basket, food tray, wire rack, and rotisserie fork set for more cooking options. To purchase a toaster oven baking set, search "CAO1-3AC"
LESS OIL: Air fry your food with up to 85% less oil than traditional deep-fried foods, making for a more straightforward cooking experience
SPECIFICATIONS: Power Supply: AC 120V, 60Hz. Rated Power: 1800W. The voltage only applies to the US and Canada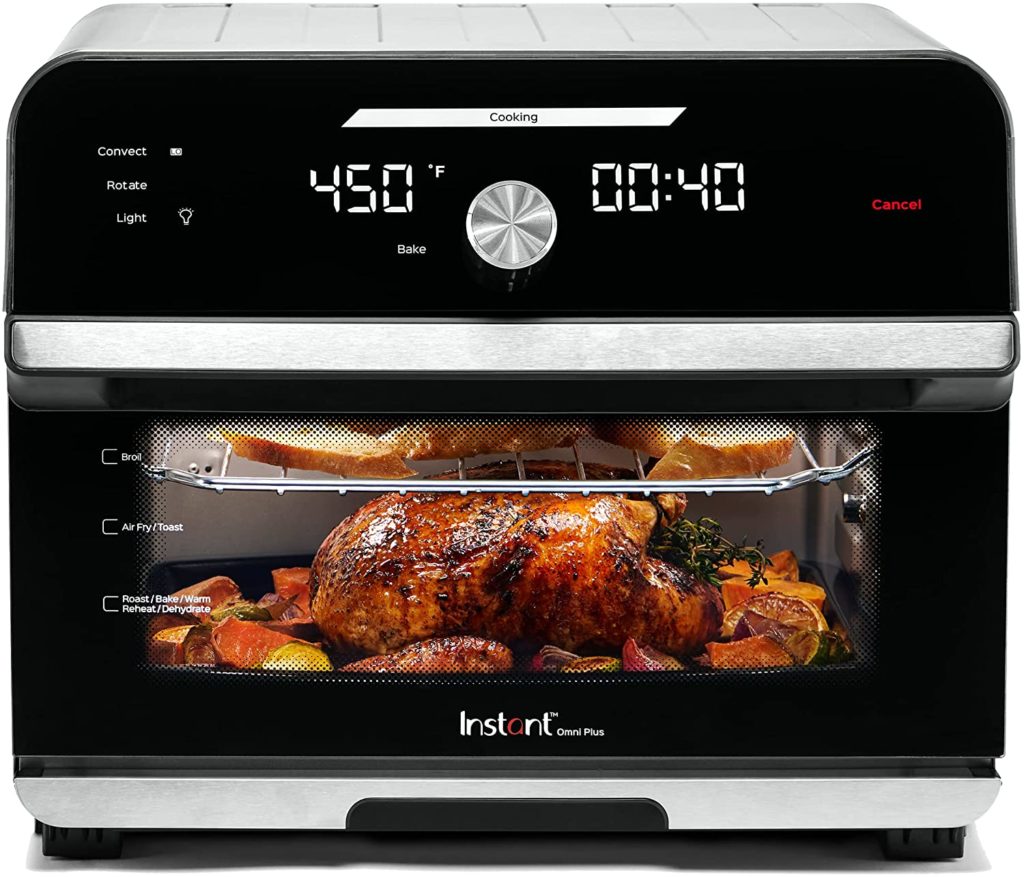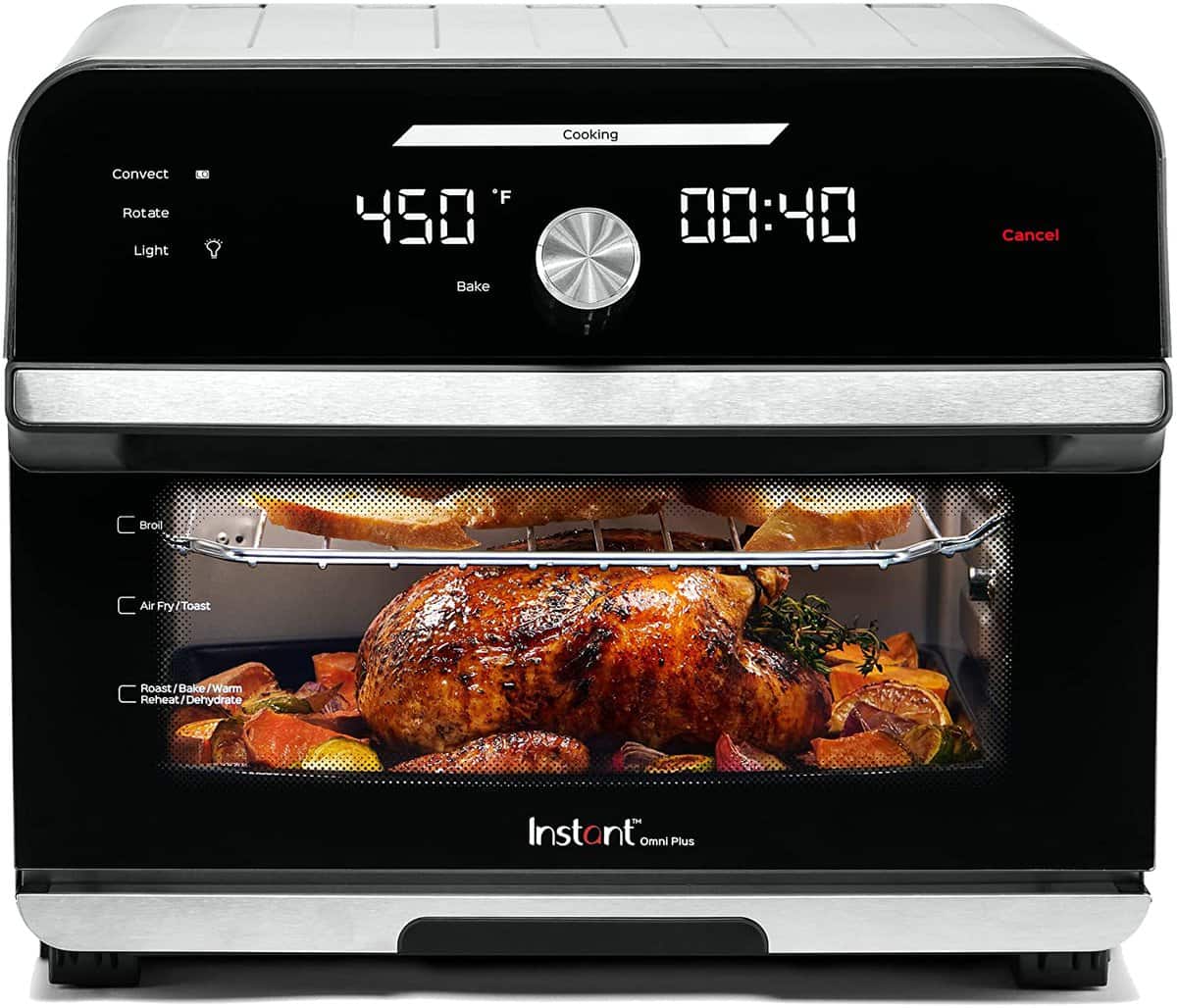 Instant Pot 140-4002-01 Omni Plus Air Fryer Toaster Oven
10-IN-1 FUNCTIONALITY: Air fry, broil, bake, roast, dehydrate, reheat, rotisserie, toast, warm, convection oven
EVENCRISP TECHNOLOGY: All the crunch and tenderness of deep-frying with little to no oil
QUICK, EVEN HEATING: Golden Quartz technology delivers faster and more even cooking performance
VERSATILE COUNTERTOP COOKING: Cook perfect rotisserie oven meals or proof, bake and toast all in one place.
OPTIMAL COOKING: Double-layer glass door keeps heat inside the air fryer toaster oven for effective heating
PROGRESS DISPLAY: See each stage of cooking from start to finish
ADJUSTABLE TEMPERATURE SETTINGS: Easily select temperatures from 170° to 450°F or choose from one of the seven customizable toasting levels perfect for bread, bagels, and more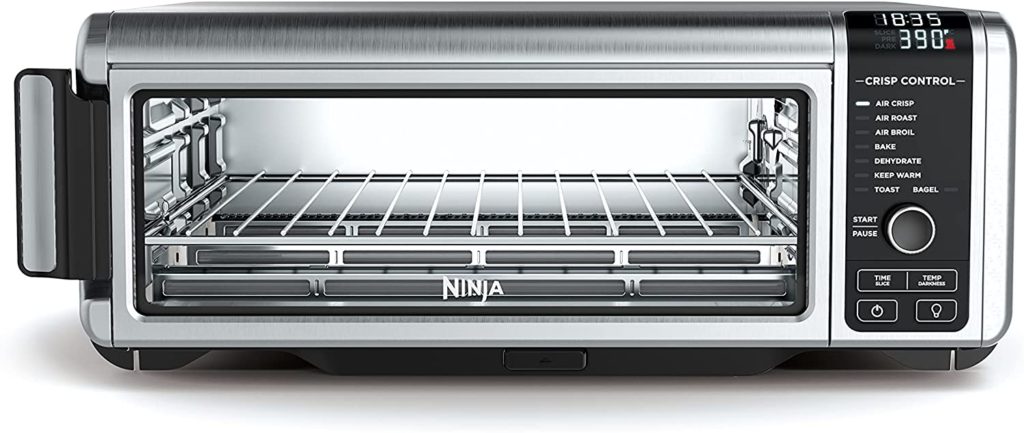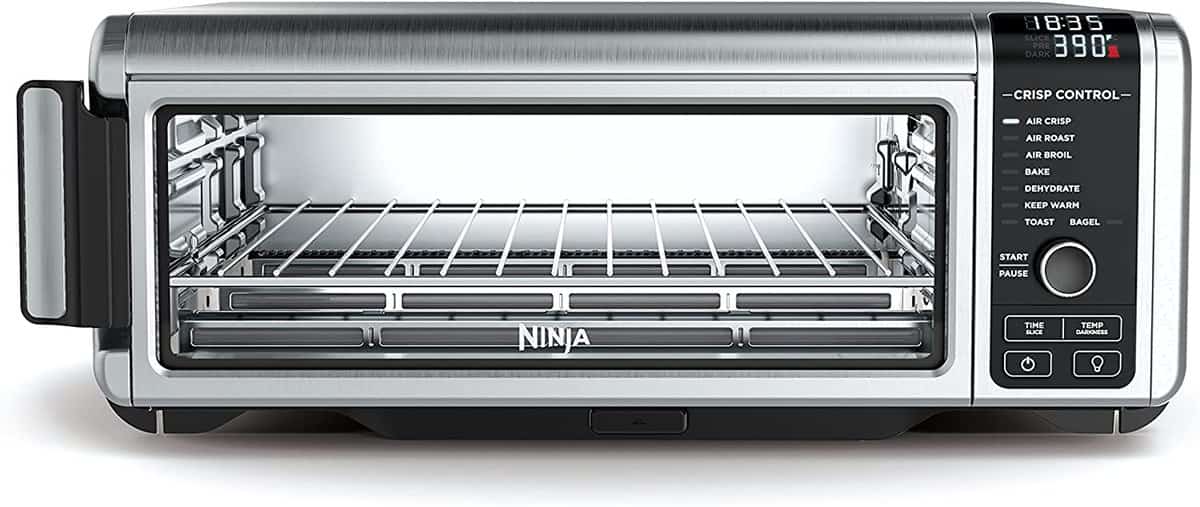 Ninja SP101 Digital Air Fry Countertop Oven with 8-in-1 Functionality, Flip Up & Away Capability for Storage Space, with Air Fry Basket,
DIGITAL CRISP CONTROL TECHNOLOGY: Precision-controlled temperature, heat source, and airflow for ultimate versatility and optimum cooking performance.
8-IN-1 VERSATILITY: The ultimate meal-making machine with 8-in-1 functionality: Air Fry, Air Roast, Air Broil, Bake, Bagel, Toast, Dehydrate, and Keep Warm all in one powerful, 1800-watt appliance.
LESS FAT: Eat all of your air-fried favorites guilt-free with up to 75% less fat when using the Air Fry function vs. traditional deep frying. It was tested against hand-cut, deep-fried French Fries.
FASTER COOKING: Cooks up to 60% faster than a traditional oven on Air Roast; 60-second preheat; full meals in as little as 20 minutes.
LARGE CAPACITY: 45% larger usable pan cooking area vs. the flat surface area of the Cuisinart toa-60 and toa-65 pan. It fits a 13″ Pizza, up to 9 slices of toast, or six chicken breasts (6–8 oz. each).
RECLAIM YOUR COUNTER SPACE: It takes up 50% less space when you flip it up and away to store against your kitchen backsplash.
SELECT TOAST DONENESS: Toast and bagels did the way you like with a toast darkness selector to get it just right.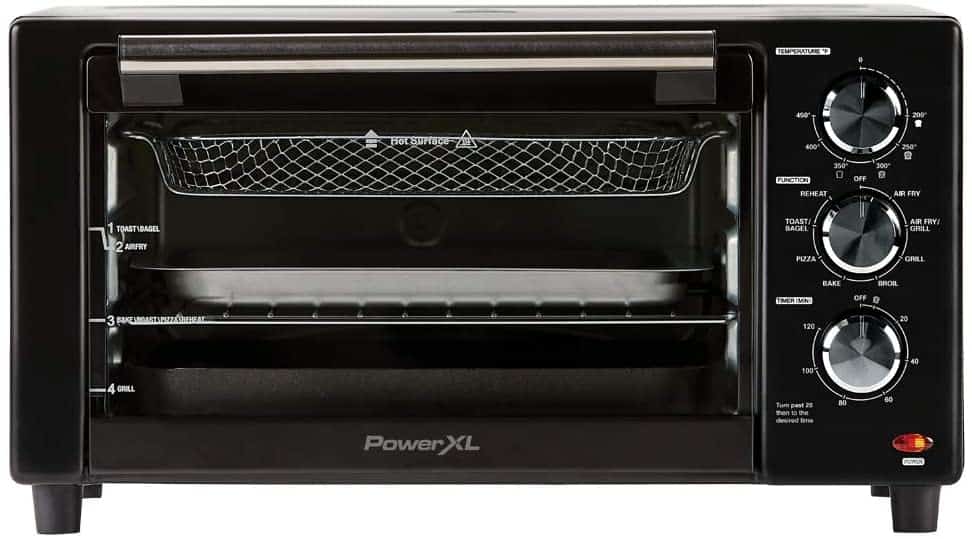 PowerXL Air Fryer Grill 8 in 1 Roast, Bake, Rotisserie, Electric Indoor Grill (Black Deluxe)
PowerXL Air Fryer Grill 12.5" x 10" with 8 Piece deluxe accessory set. Indoor grill and air fryer now with 7x more superheated air. Includes nonstick grill grate, nonstick griddle pan, stainless steel mesh fry basket, baking pan, stainless steel roasting rack, rotisserie spit, egg/muffin pan, and drip tray with a recipe book.
450° nonstick grill pan gives you authentic char grill marks & flavor on your favorite barbecue meals. Grill virtually smokeless right on your countertop every day of the year. Cook straight from frozen right out of the freezer. Crispier air frying up to 40% faster vs. a conventional oven. Superheated cyclonic air circulates at extra high speed around all sides of food for tender, even cooking inside and extra golden crisping outside. Less or no oil requires up to 70% fewer calories from fat.
Cook an entire 10 lb chicken, grill six huge burgers, rotisserie kebabs, bake desserts, and more. Choose from 8 intuitive pre-sets that cook to perfect doneness without guessing games: grill, air fry/grill, air fry, broil, pizza/bake, toast/bagel, rotisserie, reheat or program your own time and temperature.
Dishwasher safe parts. Easy to clean the nonstick grill and griddle pans, stainless steel cooking rack, mesh fry basket, and egg/muffin pan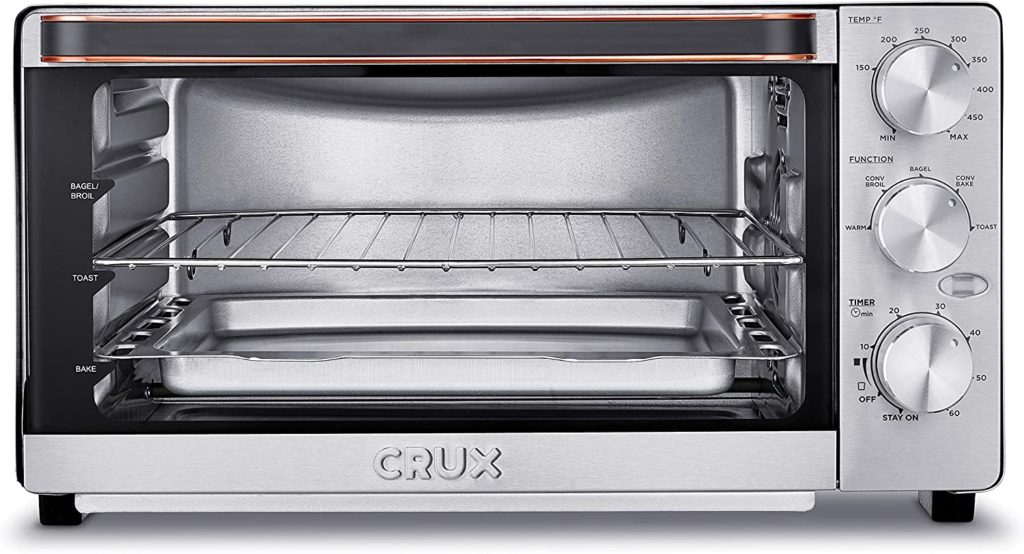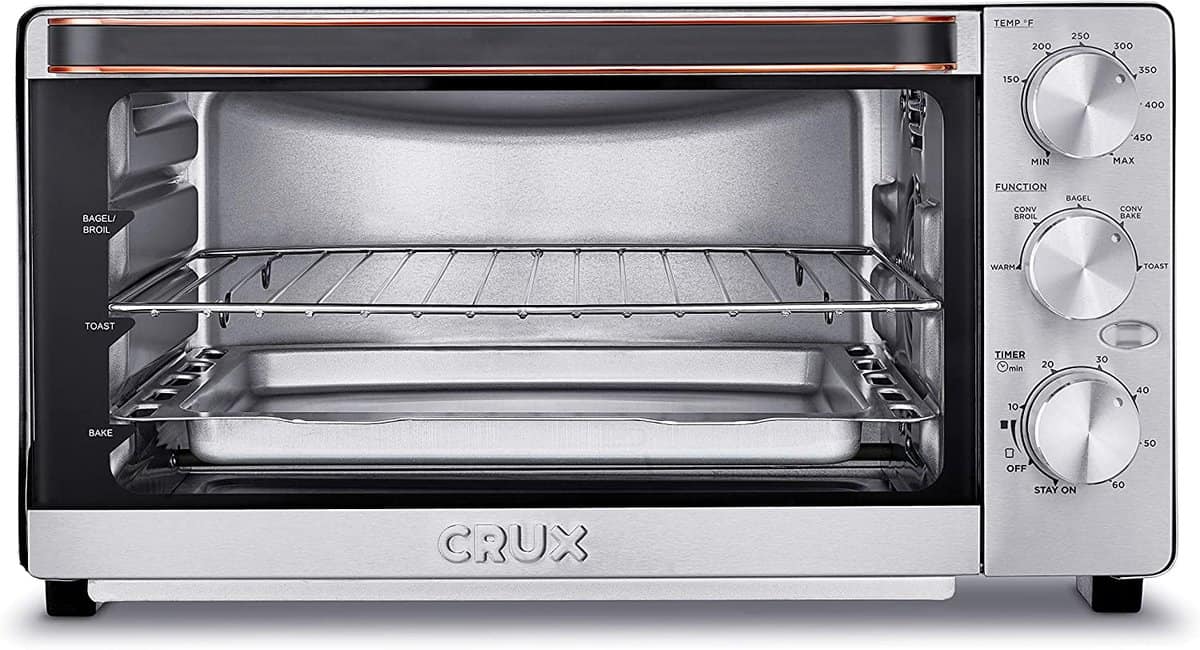 CRUX 6 Slice Convection Toaster Oven, Hassle-Free Baking, Broiling, Toasting & Warming, Convenient Adjustable Grill Rack
CONVECTION TOASTER OVEN: This toaster oven is great for baking, broiling, toasting & warming. With a 17-liter capacity, it can fit up to 6 slices of bread, casseroles, or a 12" personal pizza inside.
PREMIUM FEATURES: Features a grill rack with three positions, a shade selector, 60-minute timer, auto shut off & beep function & dishwasher safe crumb tray. Circular convection & powerful 1700-watt heating system provides quick preheating time
EFFICIENT DESIGN: Made with durable materials & state-of-the-art digital technology, our space-saving & energy-efficient products are designed to complement your kitchen needs, from rice cookers to coffee makers.
STYLED FOR LIFE: We offer high-quality tools for cooking, baking, food processing, coffee preparation & much more. From toasters to cutlery, we're a complete kitchenware shop just a click away.
FEARLESS, STREAMLINED & UNIQUE: Designed in NYC at the intersection of life & style, we bring a New York state of mind into your kitchen, from your first sip of coffee to your last bite of dessert.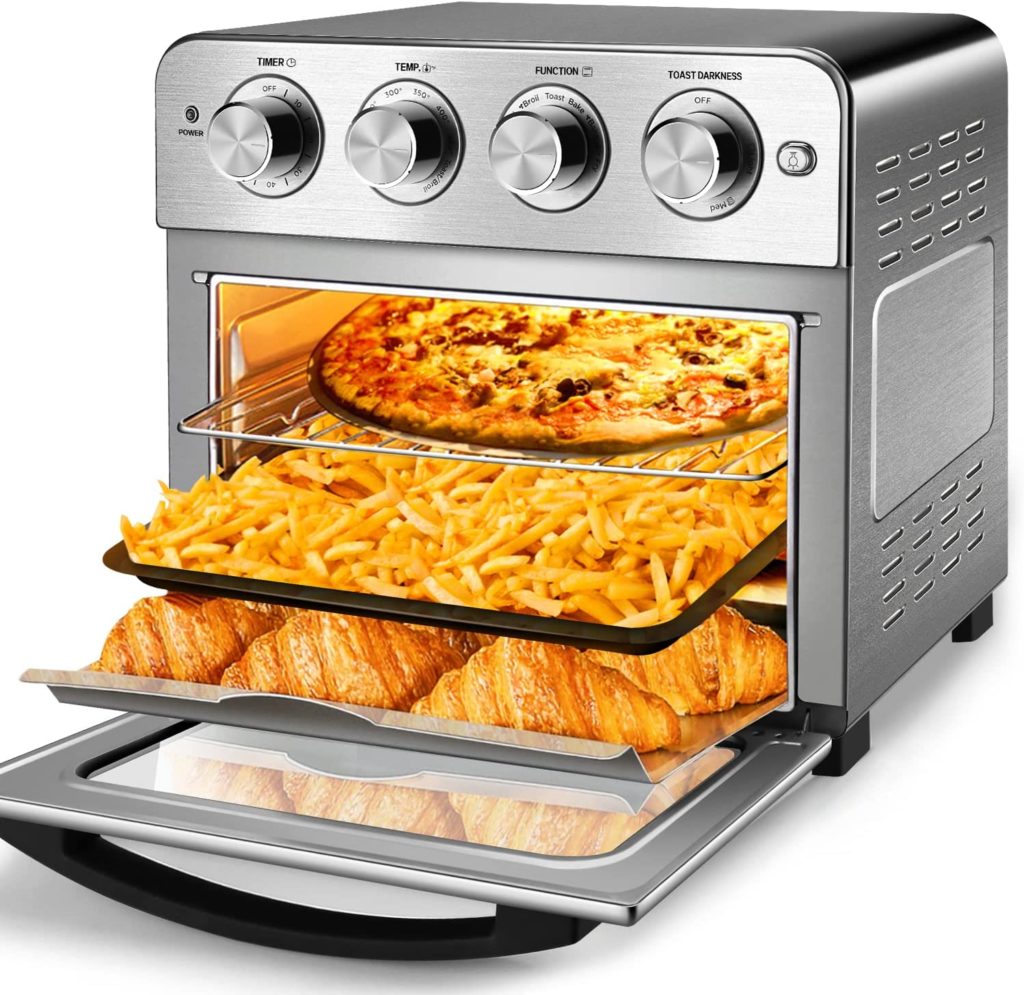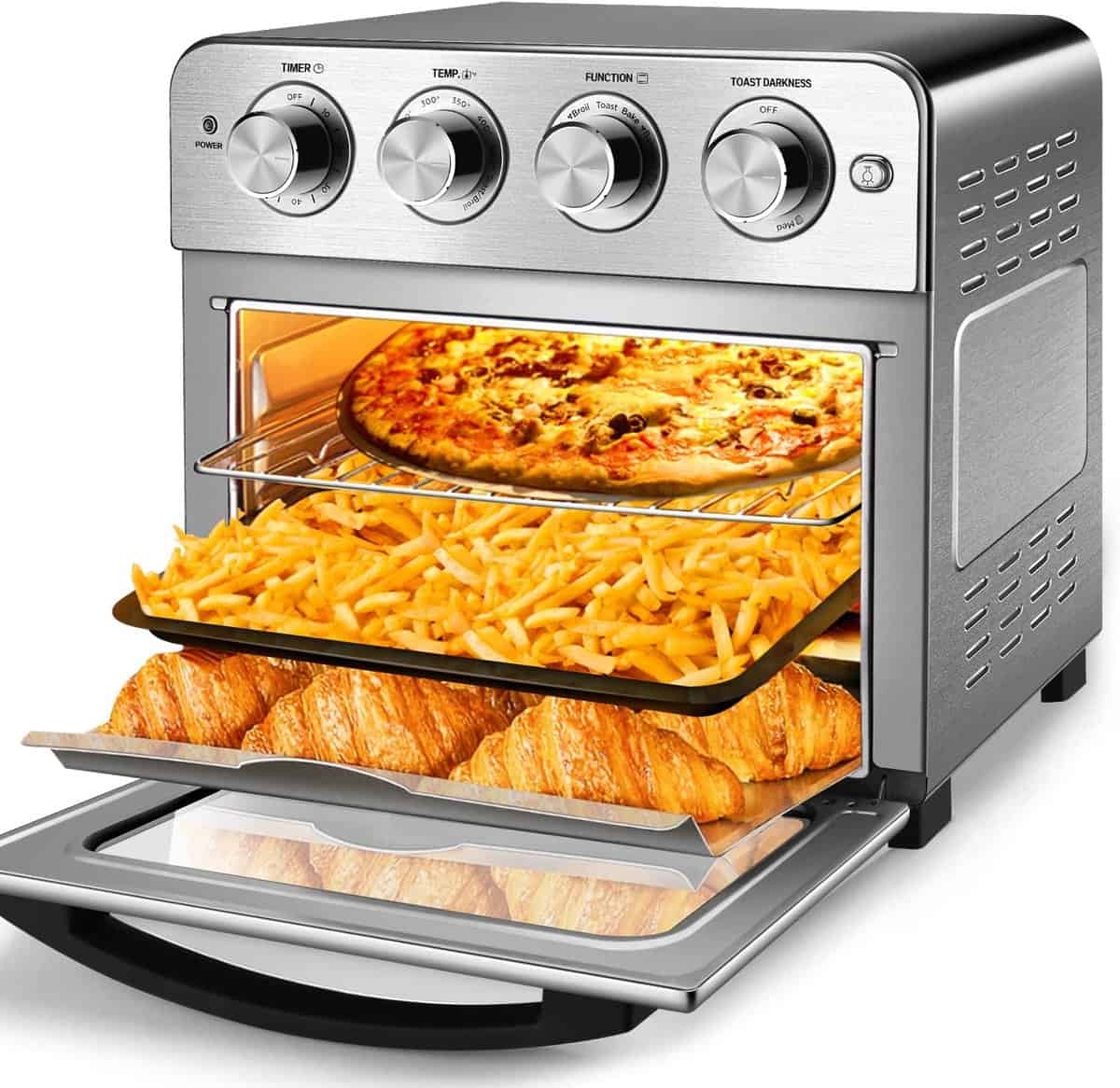 Geek Chef Air Fryer, Air Fryer Oven, 6 Slice 24.5QT Air Fryer Toaster Oven Combo, Roast, Bake, Broil, Reheat, Fry Oil-Free, Extra Large Convection
【 Family size&Space saving design】 24.5QT, three rack levels allow you to prepare family-size meals for up to 10 people at once or control how fast and crispy your food cooks. With an extensive design, this air fryer oven can be placed on your countertop or stored away when not in use. Air fries up to 4 lb of food, toast six slices of bread.
【Healthy, Fast, Powerful】ETL listed for safety, 1700W strong Power makes super Efficient to cook food most healthily by cutting over 85% of fats. Equipped with a large glass viewing window and inner oven light, it is easy to monitor cooking progress. Brushed Stainless Steel exterior enhances any kitchen decoration.
【 Offers Multiple 7 Modes Menu Options】It has five preset cooking functions(warm, broil, toast, bake, air fry) to meet your food needs. Temperature range from Warm to 450℉ and 60 minutes Timer. It also adjusts the taste of the food according to your taste.
【 Come with four extra accessories 】1 Baking pan to bake the chicken or roast,1 Airfryer Basket for Fried French fries, 1 Oven Racks to Bake chicken wings and toast or dried fruit, one drip tray that catches fat and oil, this air fryer can create more possibilities which means you're able to cook more types delicious with the E-recipe.
【Best Customer Service】Geek Chef provides 30-day money-back guarantee, a 1-year warranty, and a lifetime technical consultation. Geek customer service ready to serve you within 24h
How to find the best air fryer toaster for you
Are you in the market for a new air fryer toaster? If so, it can be tough to figure out which one is right for you. So many different brands and models are available, each with its own set of features. How do you know which one is the best air fryer toaster for your needs?
In this blog post, we'll help you figure out which air fryer toaster is right for you. We'll discuss the different features of air fryers toasters and provide tips on how to choose the best one for your needs. So, if you're ready to find the perfect air fryer toaster, keep reading!
Size: One of the first things to consider when buying an air fryer is how many people you plan on cooking for. The more food that needs preparing at one time, the larger model will be needed since they can't handle large amounts all at once as traditional ovens do; so make sure this fits within your household's lifestyle before investing in big-name brands or high-price points!
Features: The air fryer has been a popular appliance in kitchens for years. Nowadays, you can find them at almost any store.
The unique selling point of the air fryer is its ability to cook food at high temperatures without fats or oils. This means that it can be healthier than traditional frying,
Many models come with additional features such as dehydrating and baking; however, there are also some specialty appliances on offer like roasting (for those who love their vegetables) grilling–perfect if you want meatless meals often—and even poaching eggs for breakfast in just minutes flat – all thanks to this one appliance!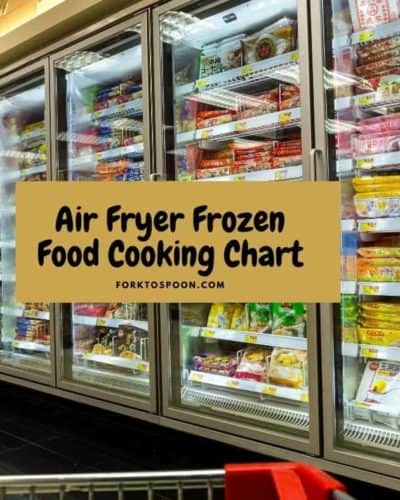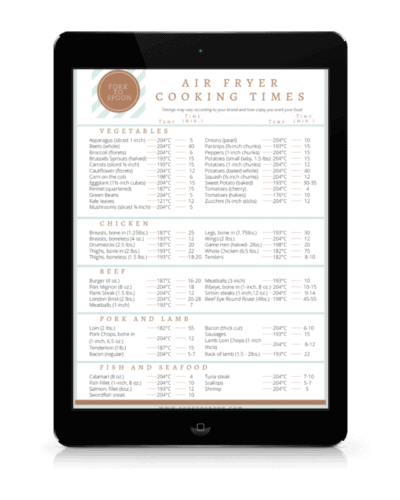 And don't forget to sign up for the latest recipes & videos at!
Don't Forget To Pin: