Choosing An Air Fryer –The air fryer is all the rage these days and for a good reason a great way to cook food without using a lot of oil. But with so many different air fryers on the market, how do you choose the right one for your needs? In this blog post, we'll help you figure out which air fryer is best for you and teach you how to use it like a pro. Keep reading to learn more!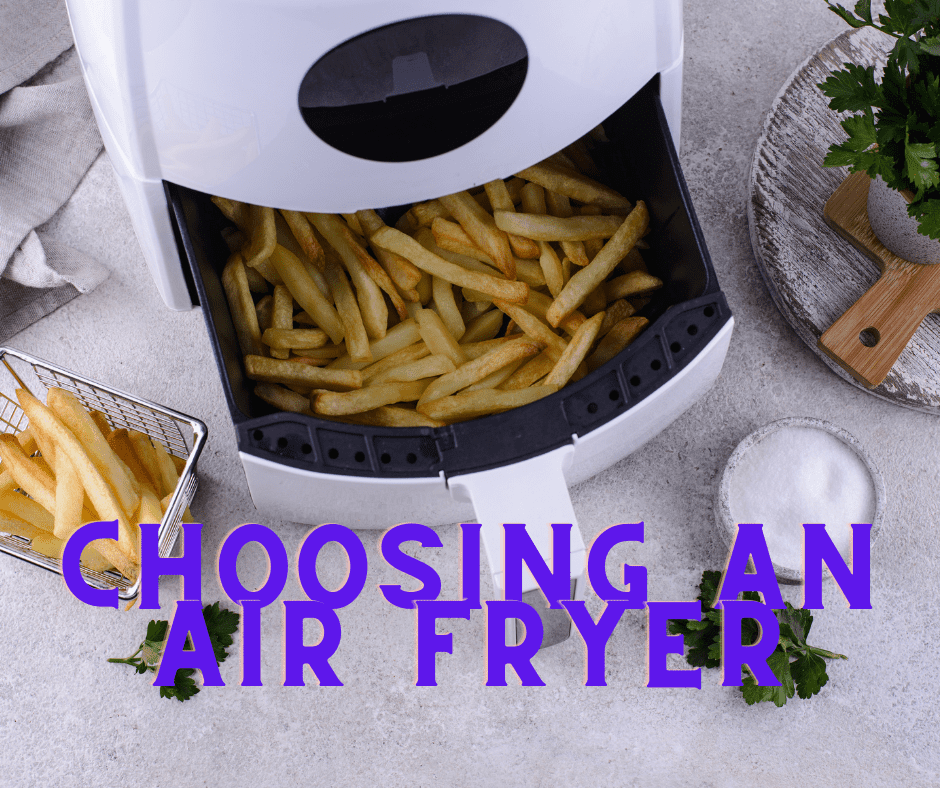 If you're in the market for an air fryer, it's important to choose the right one. Air fryers come in all shapes and sizes, with a variety of features. So, how do you pick the right one? Keep reading for tips on choosing the right air fryer for your needs.
There are so many options to choose from that it can feel overwhelming.
Here are a few things to keep in mind when searching for the perfect air fryer for you and your family.
Choosing An Air Fryer
Size:
The air fryer is perfect for any size family! From the smallest of families to large ones, it's got something that will work well with your needs.
One Quart such as the Elite Gourmet is 1.1 quart and is perfect if you cook for only one person. However, if you are looking for an air fryer that will help you cook for a large family. You should choose a 15 to 16-quart air fryer, such as Kalorik Air Fryer Oven.
One of the most important questions you can ask yourself before considering any air fryer is how many people you are to cook for. remeRememberd needs to be cooked in batches, so the more food you want to cook for each meal, the larger the air fryer you will need.
Features:
All air fryers have an air fryer feature. However, some specialty models also come with an air fryer rotisserie and offer other features such as dehydrating, baking, roasting, and even grilling.
Most of the time the only feature that will use is dehydrating, rotisserie, and the presets.
Space:
There is a solution for people who don't have much space, consider purchasing an air fryer basket model versus an air fryer oven model. The model usually t takes up even more precious counter real estate than the basket model.
If you need to take your air fryer with you on the road, camping, or even just traveling then it's important that whatever model of portable. Also, you wants it to be lightweight enough.
Therefore, look for a lighter air fryer.
Price:
Since air frying has become popular in recent years, the companies that have entered the market, are some higher-end models, such as Breville.
You can easily spend hundreds of dollars on an air fryer. So, figure out how much you want to invest in your air fryer, and then find a model that comes recommend. I have had the privilege of owning about 40 air fryers during my life, and I have included some of my favorites below, which will fit everyone's budget.
Laurie's Top Picks!
GoWise 5.8 Quart: Priced under $80, they are a machine that is built to last. Enjoy your favorite food without the extra calories. This air fryer allows you to fry, bake, grill, and roast with little to no oil. Make crispy fried chicken, steak, French fries, pizza, and much more in one countertop appliance.
Instant Vortex Plus Air Fryer Oven: This is a great air fryer, I often bake in this air fryer, and I have fallen in love with making cookies in my Vortex. 7-in-1 FUNCTIONALITY: Air fry, broil, bake, roast, dehydrate, reheat, rotisserie, toast, warm, convection oven.
Phillips Air Fryer XXL: This is a very large air fryer that is large enough to cook for a family. With a 3lb capacity, you can now make delicious meals for the whole family every day. The Airfryer is instantly hot and ready to go in seconds. with no preheating needed, you can save time and start cooking right away
And, once your choose your air fryer, remember to sign up for these freebies, designed to help you with your air frying adventure: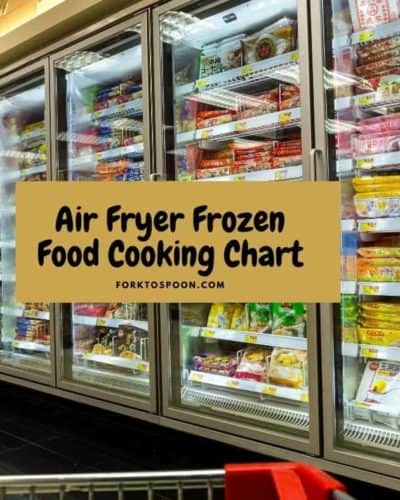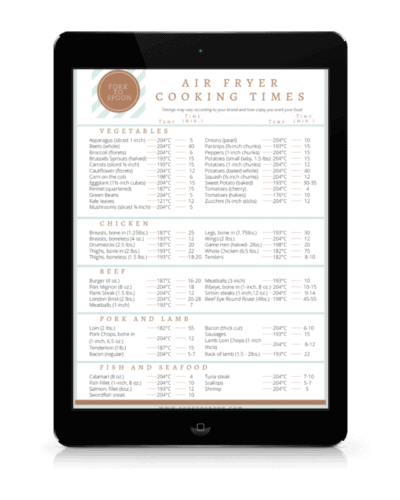 And don't forget to sign up for the latest recipes & videos at!