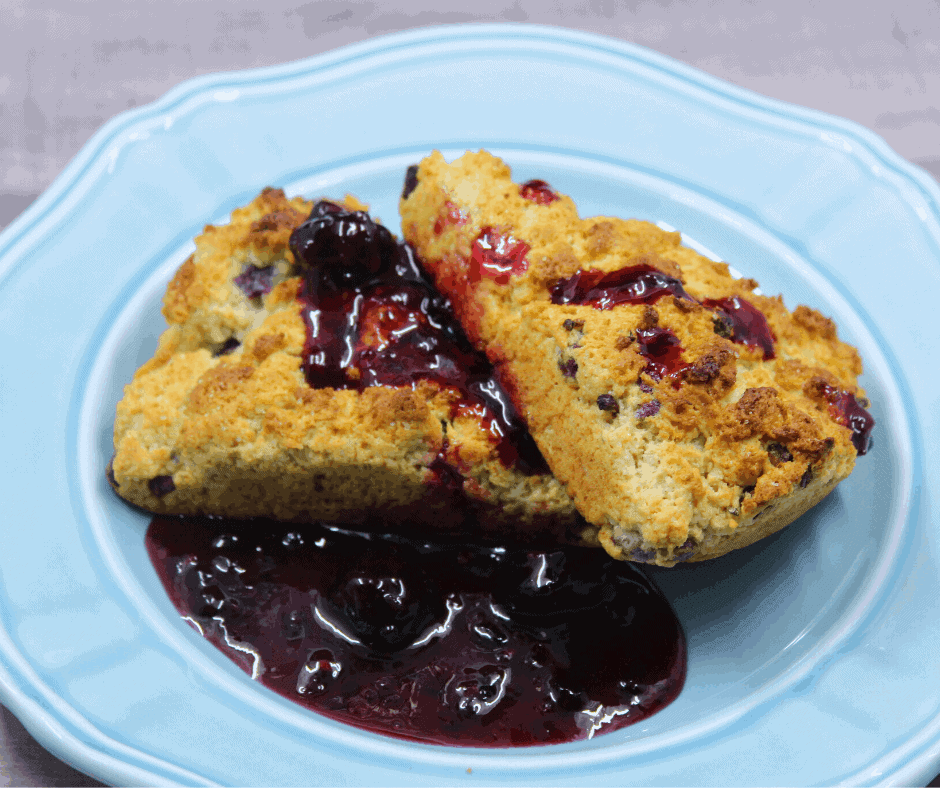 Today, while I was playing around with my scone pans, I reached for one of my favorite boxed scone mixes. Trader Joe's Mixed Berry Scones. But this recipe will work with any scone mix. This is the perfect recipe for Air Fryer Box Scones.
If you have been reading my website for a while, you will know that I have two teens and they are ALWAYS hungry. So, I try my best to make breakfast the night before, so when they wake up, I am not scrambling to make breakfast. Hence, why I really love baking in my air fryer, quick and easy.
These scones came out very light and airy,  and pair well with my morning coffee.
Suggestions To Jazz Box Scone Mixes Up:
For a slight variation, to just using box scone mix,  and an easy way to jazz up the recipe on the box, just mix in a 1/2 a cup of fresh blueberries into the batter. We recently went blueberry picking, and we might have picked a few more than we needed, but if you do not have any on hand, you can easily skip that. Add whatever berries you have on hand.
Why Do I Bake in the Air Fryer?
Since, I am writing to you, while the outside temperature is 94 degrees, the first reason that comes to mind, is that it keeps the kitchen cool.
The only reason that comes to mind, is that I can set the time and walk away, as the air fryer automatically shuts off.
If you come back and your food is not ready, you, just set more time. As I was getting to know my air fryer, I used to always set the time for less time than I think it will take, this way I wouldn't burn my food.
Note: Since every air fryer is different, I suggest that you do the same. Remember recipes for air fryer are variable, they are dependent on your model of air fryer and the wattage of your air fryer, no two air fryers are alike.
Here are the Very Simple Steps to Making Air Fryer Box Scones: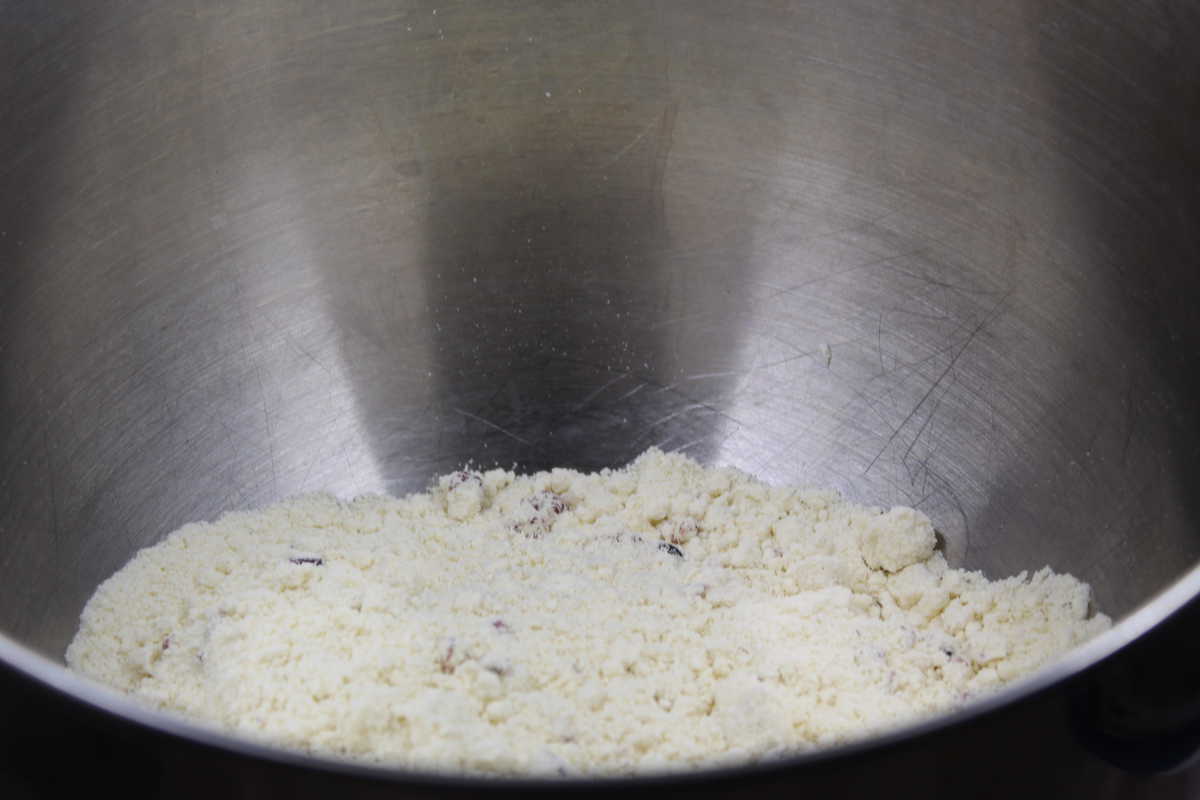 Start by adding the mix into a mixing bowl or mixer stand.
I use my Kitchenaid Mixer, I have had it forever and it always works like a charm.
Then follow the instructions on the box, just add water.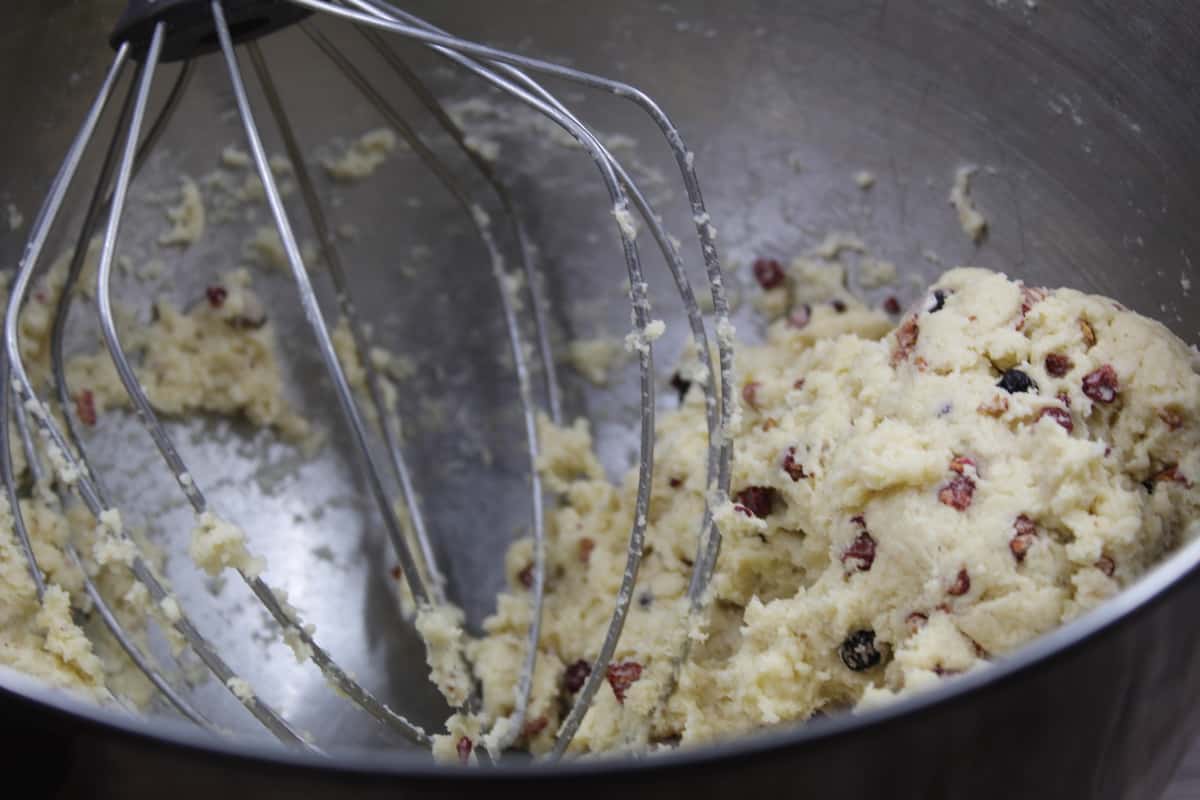 Mix well. Until everything is well combined.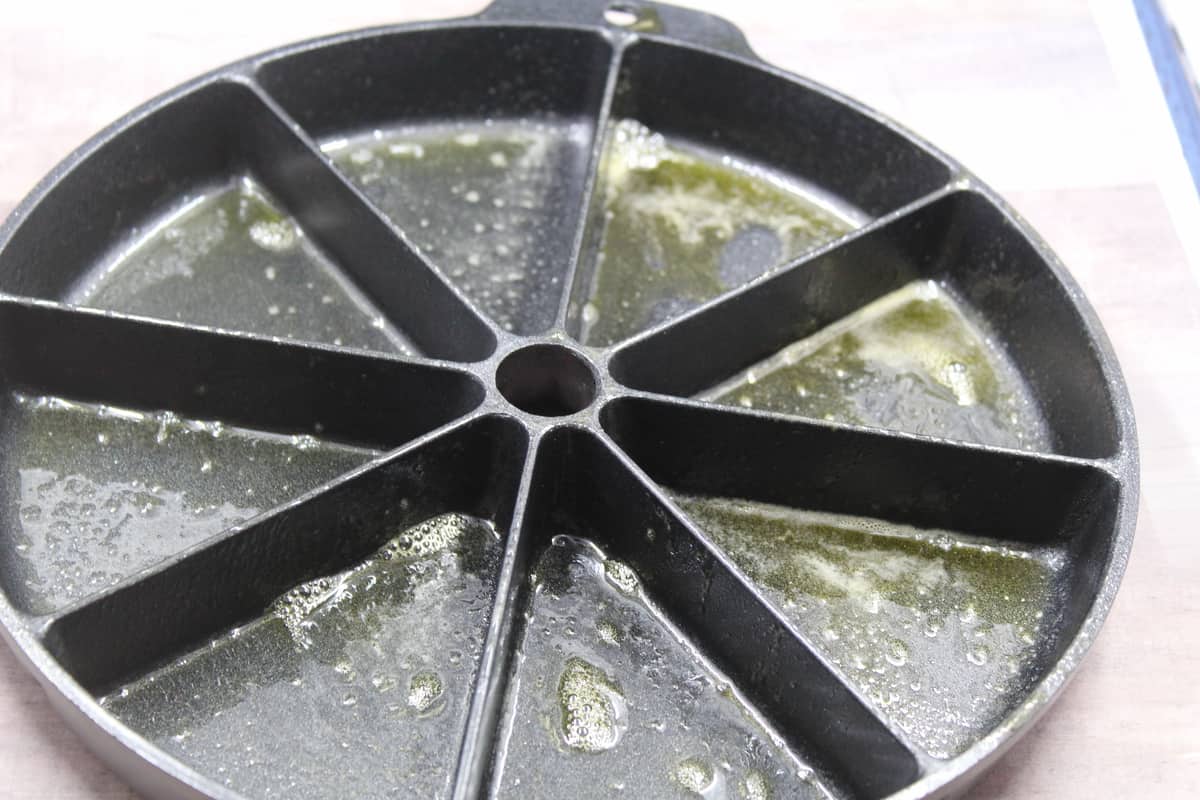 I used a scone pan, they are very handy and are super easy to use, just remember to spray the pan, before putting the dough in.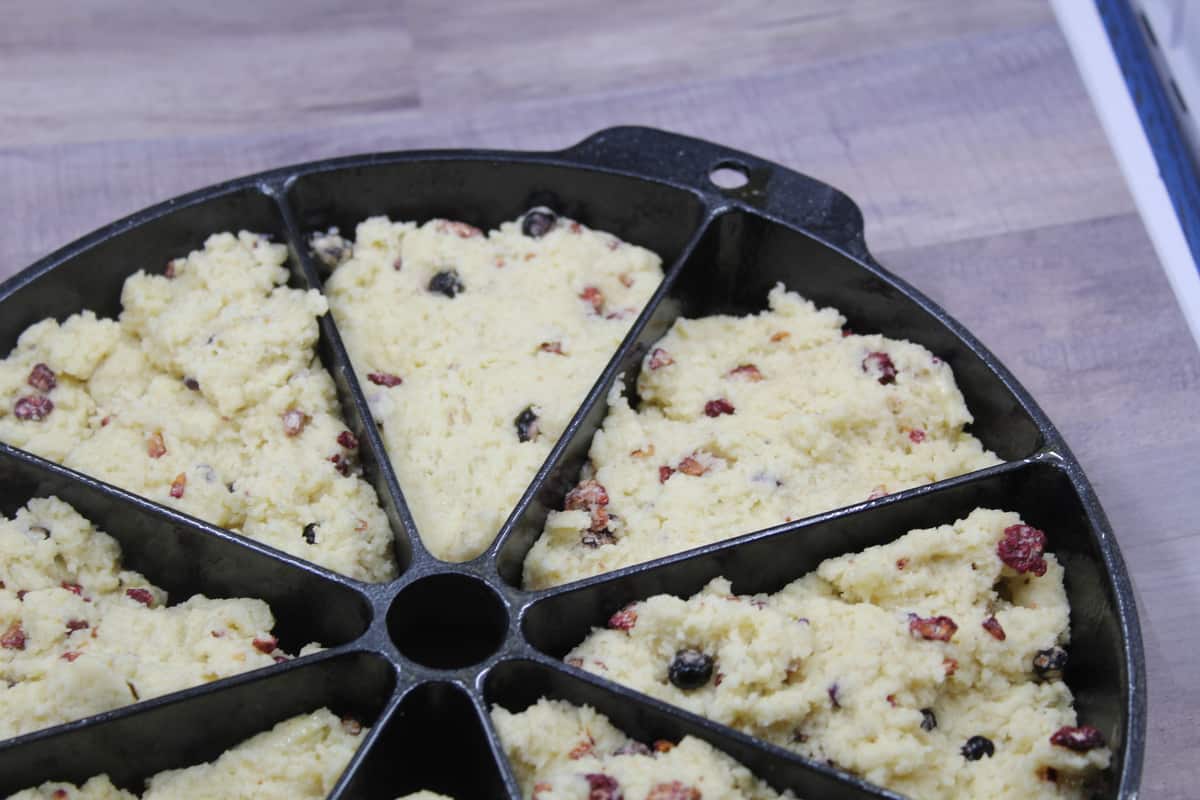 Spread the dough out into the pan. Making sure to fill the entire pan.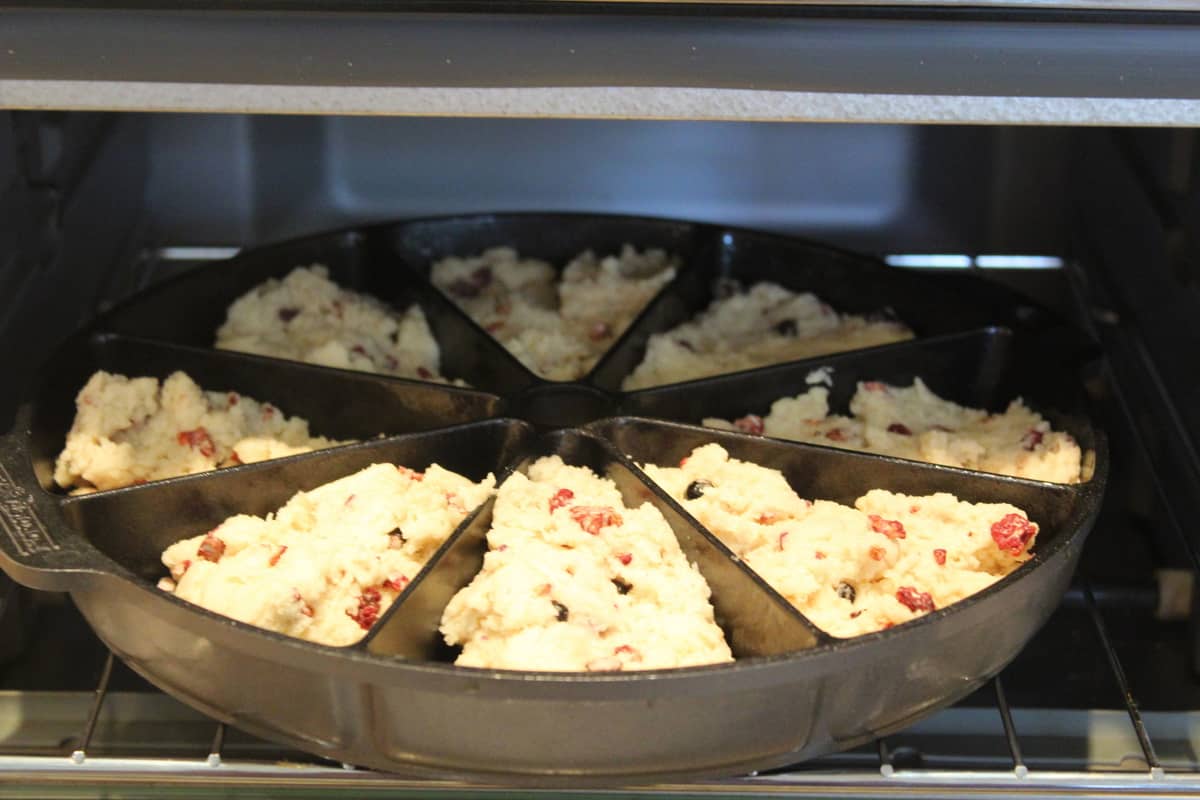 Pop it directly into the air fryer for 10 minutes at 350 degrees F.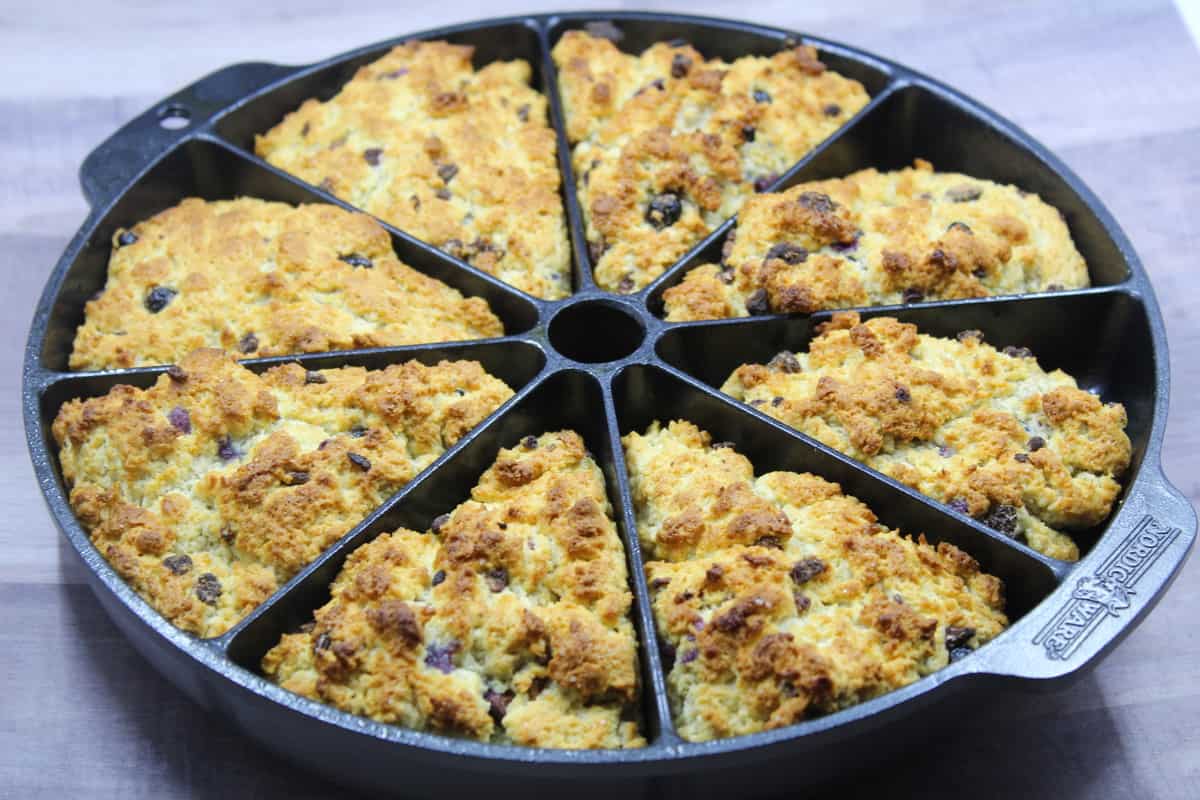 Cooked all the way through, delicious.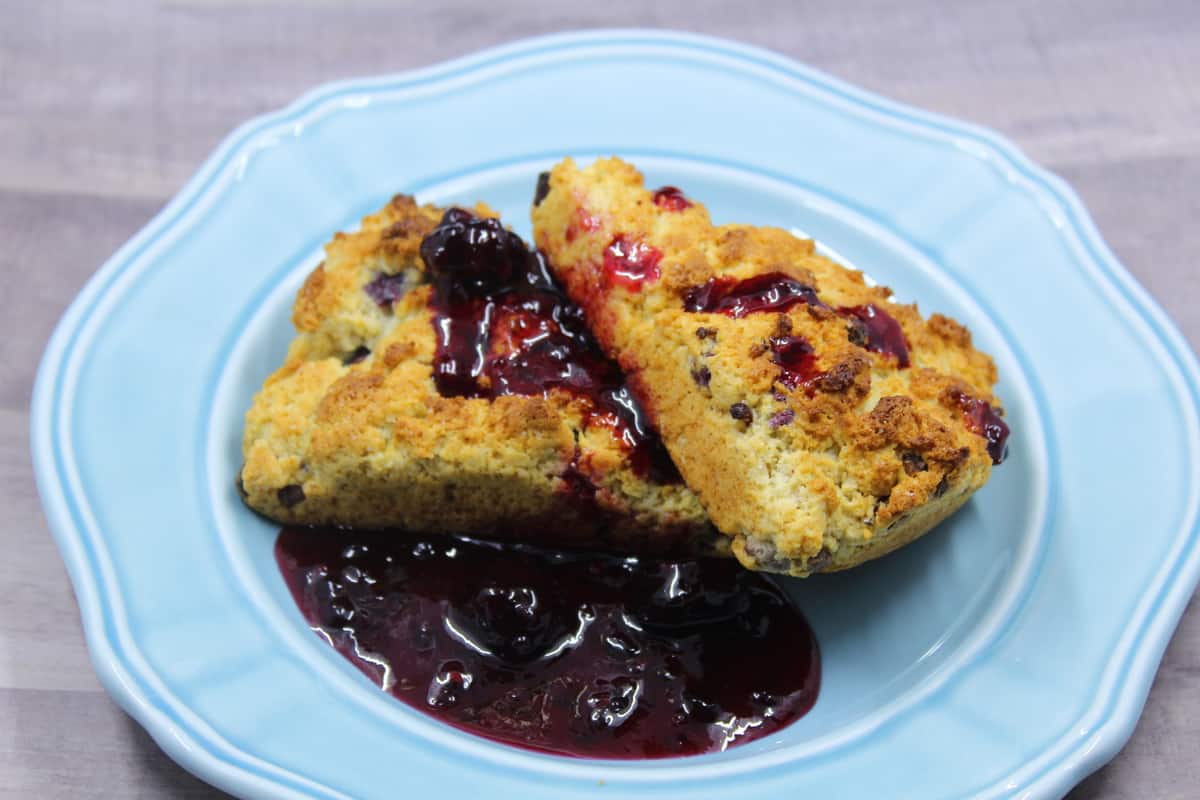 Enjoy!
Don't Forget To Pin, Air Fryer Box Scones—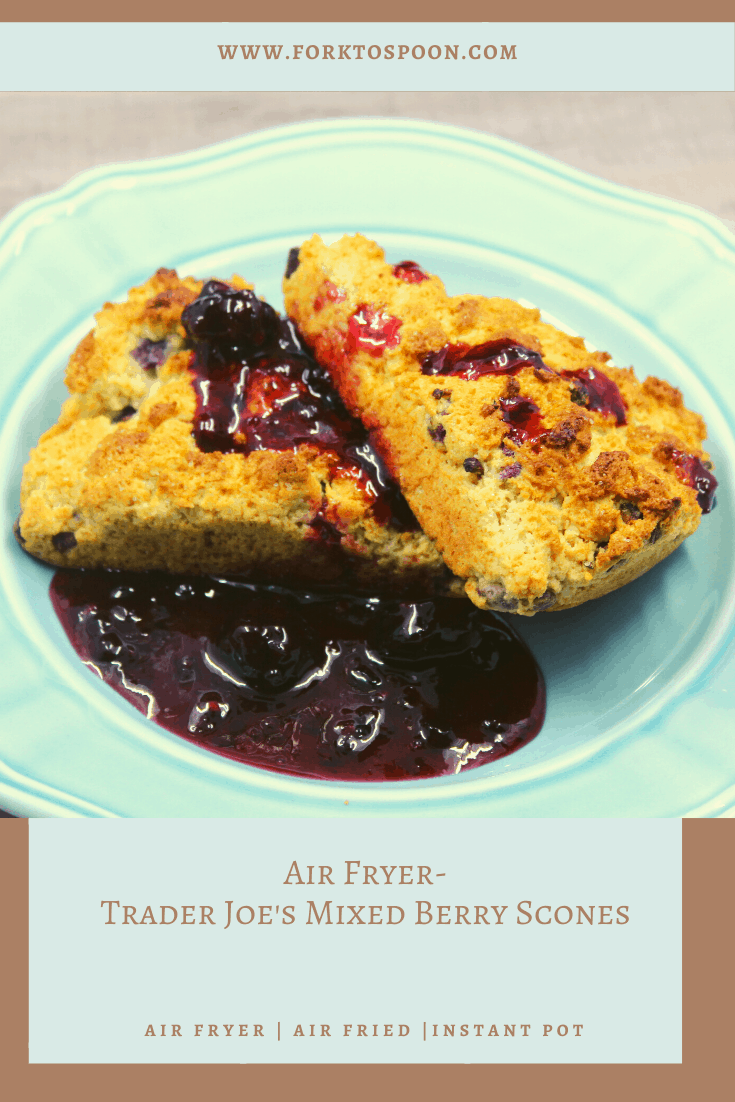 Some of My Other Air Fryer Scone Recipes–
Print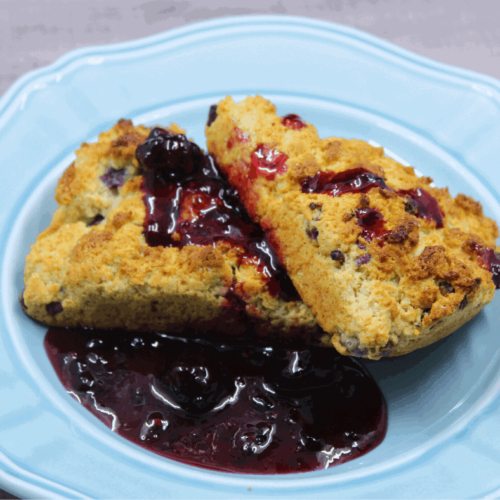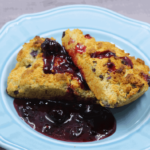 Air Fryer-Trader Joe's Mixed Berry Scones
Author:

ForkToSpoon.com

Prep Time:

10

Cook Time:

10

Total Time:

20

Yield:

6

servings

1

x

Category:

Baked Goods

Method:

Air Fryer

Cuisine:

American
---
Description
If you have been following along my blog for a while, you know that I am so not a morning person, if you are like me, these recipes make mornings bearable. My kids
usually, grab a piece on the way out of the door, they are perfect for on the way to work or to school.
---
1

package of Trader Joe's Mixed Berry Scone Mix
Ingredients to make above box mix.
---
---
Keywords: trader joe's scone mix hack trader joe's mixed berry scone mix trader joe's scones mix nutrition information lemon scone glaze cinnamon glaze for scones summer scone recipes fresh fruit scones atk scones mixed berry scones pioneer woman mixed berries recipe panera scone recipe trader joe's mixed berry scone mix reviews