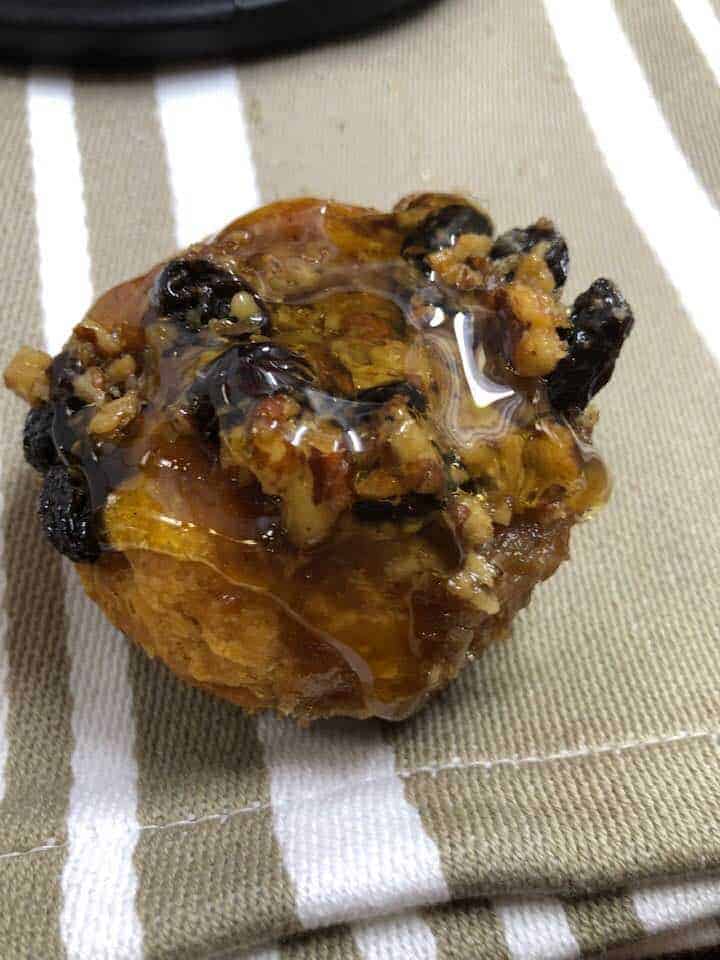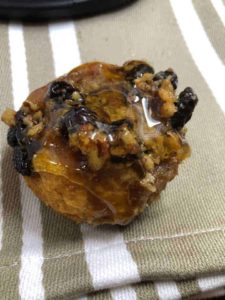 Air Fryer, Air Fried, Instant Pot, Vortex Plus, Homemade Cinnamon, Raisin Pecan Rolls
My mother was a great baker, she always baked every evening, so that we would have something delicious to bring to school the next day. Back in the olden days, we walked and during those walks, we ate our breakfast, as we were always running late.  On Sunday night, I remember her baking, and we would always have muffins, and we would bring them to our walk to school on Monday mornings. This was great because Monday's for most people are slowly starting days. So, having a portable breakfast was important, and since I'm old, we didn't own a microwave or eat frozen foods. So, having an on the go-to breakfast was excellent in my eyes.
My kids have the same problem on all of the days of the week, we are always running late. My youngest son has a half an hour drive to school, so he always eats in the car. My oldest one is barely making it to school on time, so he eats,  as my husband drops him off. Both my husband and I try to gulp our coffee down during the commutes. He eats on the way to work, I prefer to wait and eat alone when I get home. And I usually sit and figure out what I am going to make for my blog that day.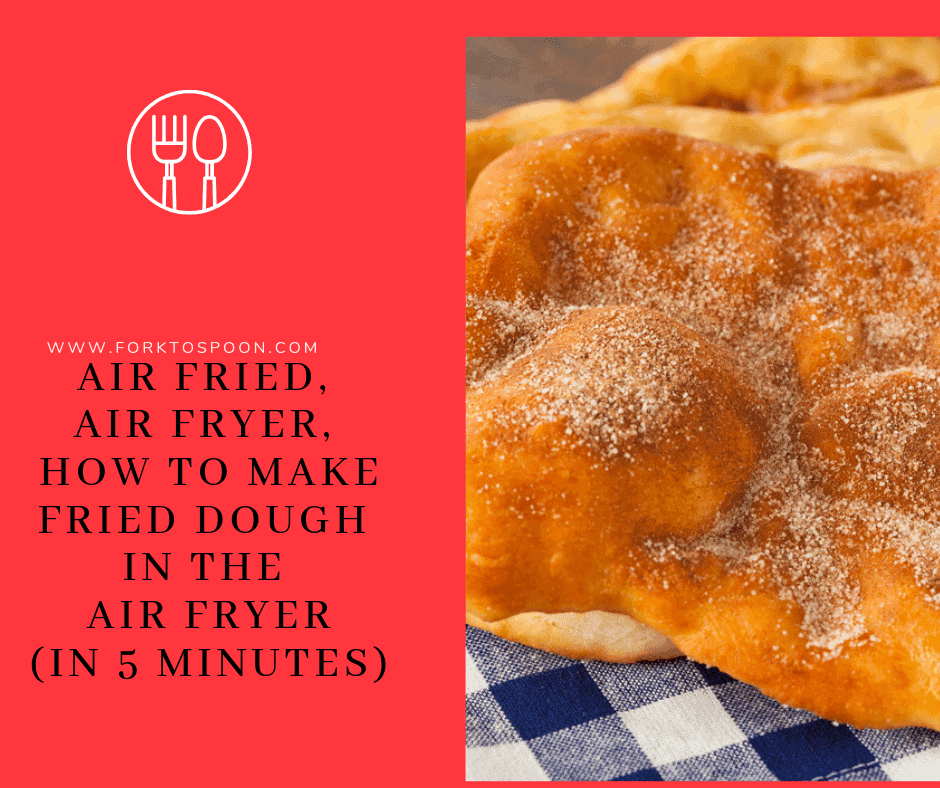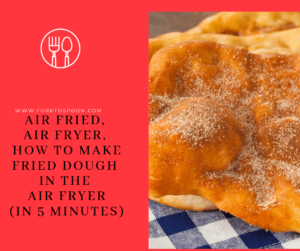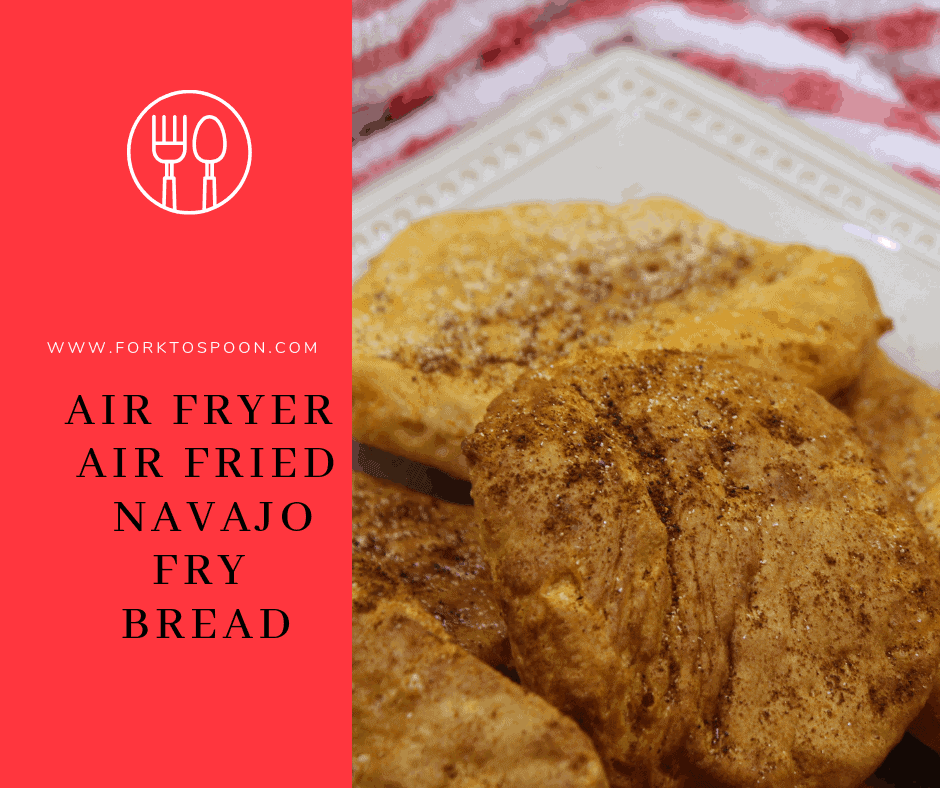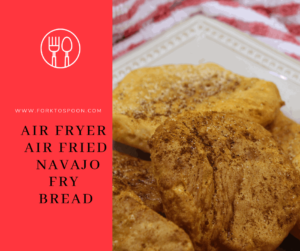 Don't Forget To Pin—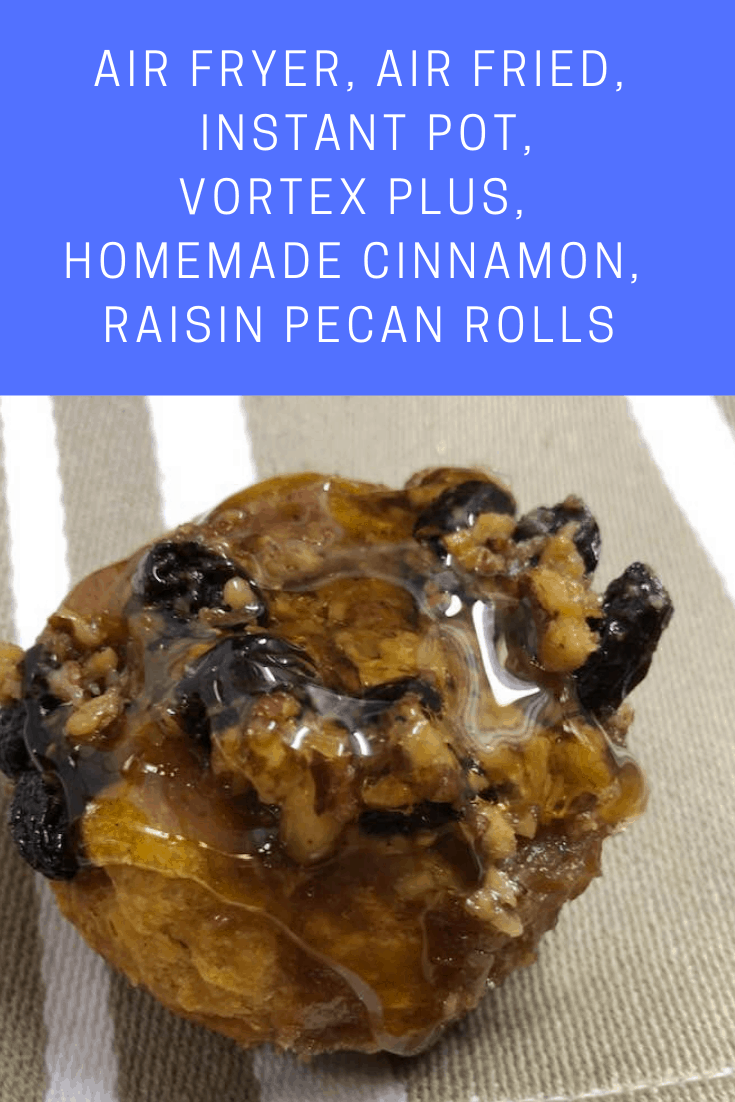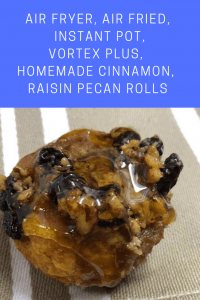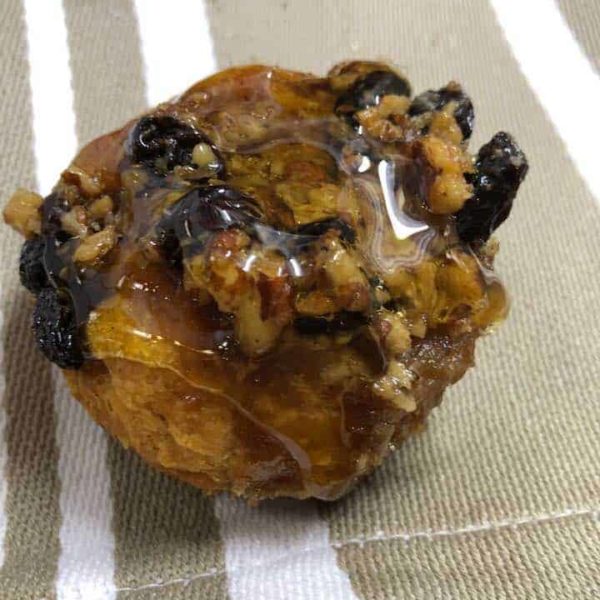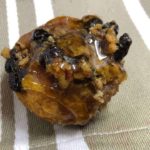 Air Fryer, Air Fried, Instant Pot, Vortex Plus, Homemade Cinnamon, Raisin Pecan Rolls
Ingredients
6

tablespoons

melted buttter

6

tablespoons

brown sugar

4

tabloesoons

raisains

1

teaspoon

ground cinnamomn

1/4

cup

diced pecans

1

package

Crescent dough sheets
Instructions
Start by mixing the brown sugar, butter, raisin, pecans, and ground cinnamon together.

Spray your muffin tin with non-stick cooking spray or olive oil spray.

Scoop 2 tablespoons of the topping on the bottom of the pan.

Cut your dough into pieces so you use all your dough up, I marked mine, for easy cutting.

Place the dough on top of the topping.

Continue to slice, and put the dough on top, until you run out of dough or fill all of the tins up.

Air Fryer for 5 minutes at 330, then when the top is golden brown, flip them and air fry for another 4 minutes. If they are still gooey after that, continue air frying until they are completely done.