The Best Storage Solutions For Your Air Fryer — The air fryer is a small kitchen appliance that cooks food by circulating hot air around it. The process of cooking your favorite dishes in an air-fryer can be quick and easy, but there are some things you need to know about the best way to store your new purchase.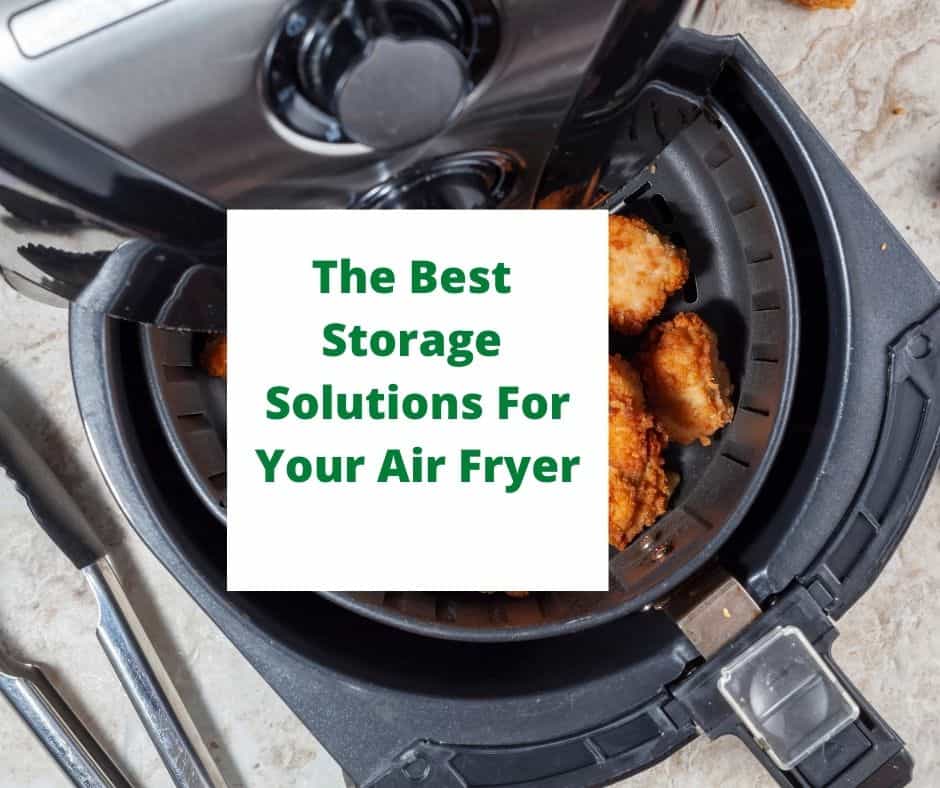 We all need more space, here are my top picks for more storage in your kitchen. As we get more and more appliances in our kitchen, we need to find clever and affordable options. So, with the readers' help, we came up with these great 8 alternative uses for storage, and a couple below that are just great ideas for alternative kitchen space.
Now that you have a better idea of the best storage solutions for your air fryer, it's time to get cooking! Remember these tips and tricks when storing your kitchen appliance.
Here Are The Best Storage Solutions For Your Air Fryer
Whitmore Supreme Commerical Basket, 3 Tier Cart (Chrome)
This is great if you have an apartment and limited space, you can simply roll out the kitchen cart when you are going o air fryer, and the shelves make it ideal for any air fryer accessories.
Vasagle Industrial Kitchen Baker's Rack
This is truly one of my favorites because it is so beautiful, but it doesn't cost an arm and a leg, it has lots of room for storing air fryer pots and pans and a nice basket for cooking utensils, that come in handy when air frying, think tongs.
Linon Kitchen Island Granite Top
This is one of my personal favorites, because it has a granite top and a draw, and it's on wheels, so if you are cramped on style, just wheel it out, when you are ready to air fry. If you have multiple appliances, the wire mesh basket can be removed to give you room for 2 appliances (one on top and one on the bottom)
My Favorite Option: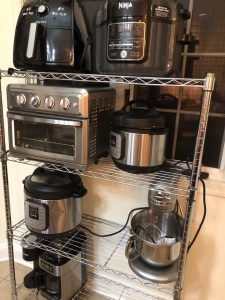 This is the cart featured in my kitchen, during my live videos, Shelving Unit, by Amazon
This is the one I have, but as most of you know, by checking my about me page, I have MANY different air fryers, although I am donating a few after I test them. But if you have lots of appliances and have room for the rack in your house, it's a great buy!
This is great if you are limited on storage in your kitchen and have multiple appliances or items that you want to place here.
Origami Foldable Kitchen Island Cart, Black
This is a great option, since it folds up, but gives you a great option to open up and give you more storage. The butcher block top gives it a nice appearance, and the shelves provide great space for the storage of accessories.
5 Wire Shelving Metal Storage Rack with Adjustable Shelves
This is one of my favorites, because the shelves are adjustable, meaning they can fit almost any air fryer.

This is large enough to hold any air fryer oven, which is becoming more and more popular these days.
Other Options, Because You Don't Want to Store Your Air Fryer On Your Stove!
These are a few alternative items, for storage. Many air fryer users have been using them, but a word of caution, check with your stove and air fryer manufacturing guidelines, as they could not be good or safe for your model (Word of Caution, as I want everyone to be safe)
Farmhouse Noodle Board Stove Cover
Tempered Glass Stove Burner Cover
Don't Forget To Pin: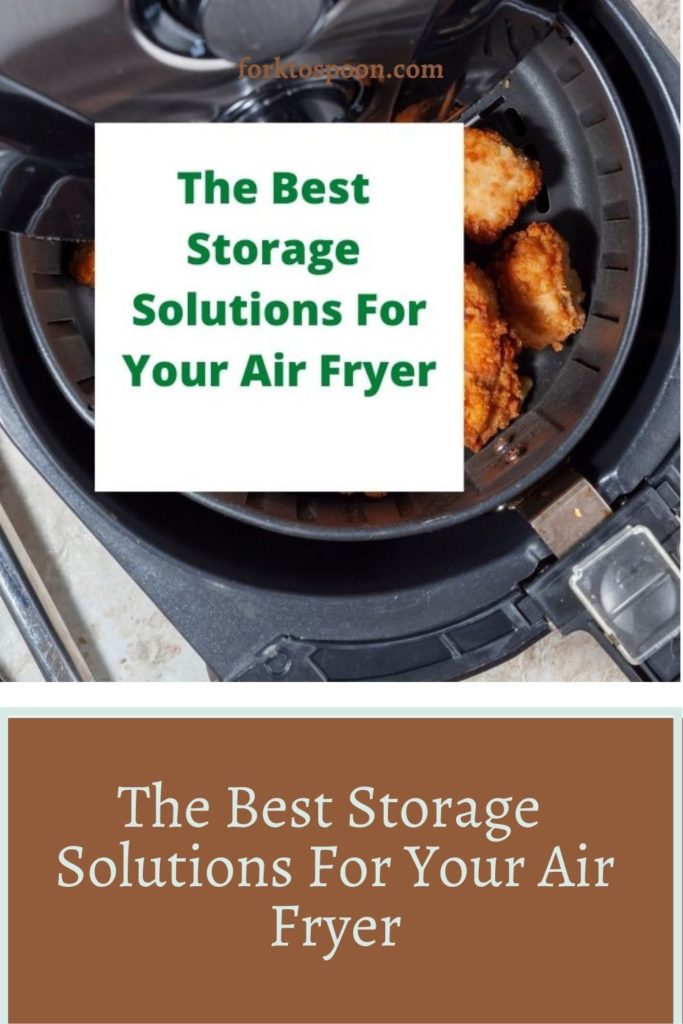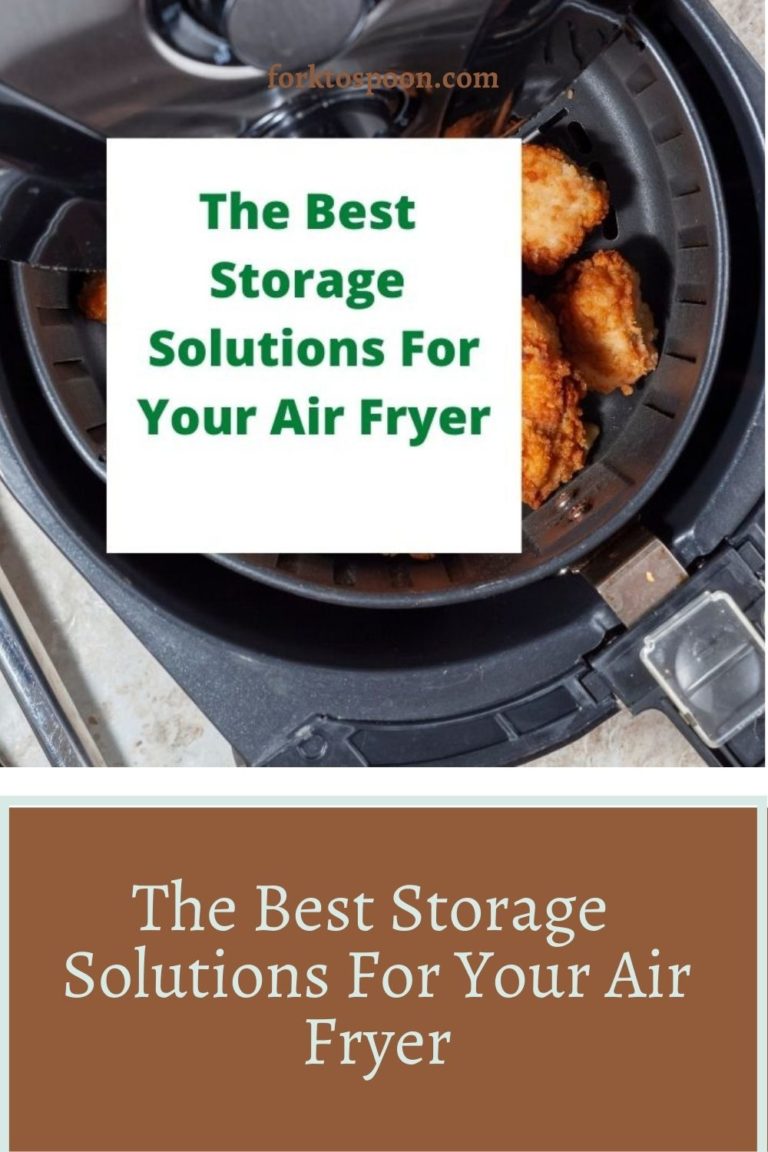 Some Helpful Tips & Freebies: