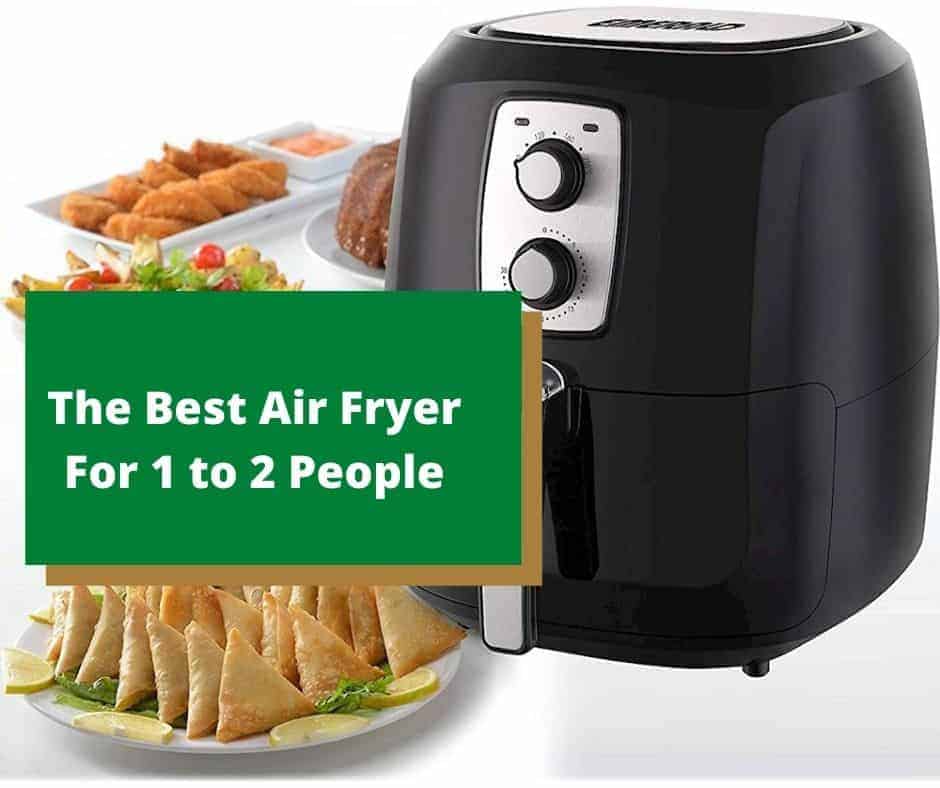 One of the most common questions I receive–
What is the Best Air Fryer for 1 to 2 People?
I thought about it a lot and came up with my top three recommendations.
As you really start to think about what air fryer you want to buy. I really start by asking everyone what do you want to cook? That will determine which air fryer I would recommend to you.
First Question: Basket or Oven Style?
The first question that you need to ask yourself is, what do you want to make?
That will lead you to think about what you are going to cook. I usually recommend an air fryer oven for any mom, basically because you can make pancakes and cookies for the kids.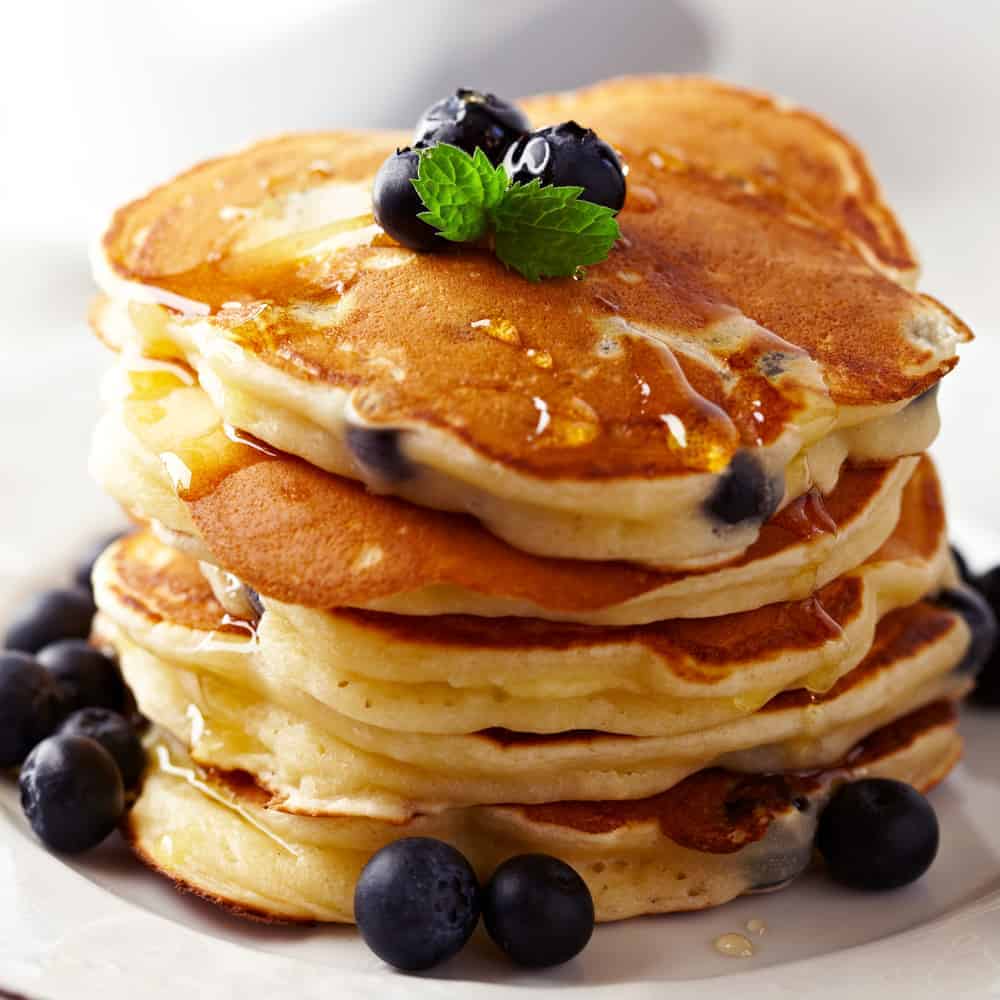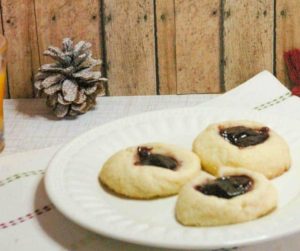 Other than that, there is not a lot of difference. They both will cook the same stuff. Basket air fryers easily make small items, such as chicken tenders and French Fries, since you can shake the basket.
What Size Do I Need?
You will also need larger than you think you will need if you want to cook your entire dinner in an air fryer. You will need larger, usually larger than you think.
These are my recommendation and a little bit about them–
Instant Pot Vortex Plus $139.99
I have two. I never recommend something that I do not own. This one is easy to use and really easy to clean. I usually pull this out if I want to make cookies, as you need to wipe down the baking sheet in between batches.
Air fryers give you all the flavor of deep-fried cooking, without the oil and mess. Get crispy on the outside, tender on the inside perfection Every time
Air fryer with 7 built-in smart programs, including bake, roast, toast, broil, dehydrate, and rotisserie
One-step EvenCrisp TechnologyTM allows you to achieve a crispy outside and tender inside. Whether you tumble-fry in the rotating basket or roast meat rotisserie style, deliciousness is guaranteed
Get deep-fried flavor with little to no oil for healthy and tasty versions of your favorites. Air fry, bake, and roast multiple meals at once
The Instant Vortex Plus air fryer oven circulates super-hot air around your food so it cooks evenly and locks in moisture — giving you the crispy, golden texture and delicious taste of deep-fried, without the guilt
With little to no preheating time, you can whip up dinner in half the time of a conventional oven, without heating up the whole kitchen. Plus, you can fit both cooking trays at once to make multiple meals in one go
Minimal grease means minimal mess. Sleek surface wipes clean. Plus, the drip pan, cooking trays, rotisserie basket, Rotisserie spit, and forks are all dishwasher safe

COSORI Air Fryer Max XL, 5.8 Quarts: $85.88
This is a really easy air fryer to use, and it's great for making any small food like chicken wings or French Fries. The menu prompts you for what to do. Easy Peasy.
Award-Winning Design: Winner of the Red Dot Award for best design, the CP158-AF was designed in California and features an angled display with easy-to-use presets. In addition, the air fryer's compact size allows it to easily fit on your counter
Less Fat: The air fryer uses up to 85% less fat than traditionally deep-fried food while maintaining the same delicious taste, making it the perfect gift for family or friends
Compared with a 4-quart round basket or even smaller one, COSORI air fryer's 5.8- Quart Square Nonstick Basket can fit a 5 lbs-6 lbs whole chicken, while a small round basket can't. Buy this XL 5.8-Quart size, serves your family with at least 3-5 people
11 One-Touch Presets: Steak, Poultry, Seafood, Shrimp, Bacon, Frozen Foods, French Fries, Vegetables, Root Vegetables, Bread, and Desserts. Just choose your preset with 1 easy tap on the display and you're ready to cook. You can also set cooking temp/time
The removable nonstick coated basket is dishwasher safe, PFOA-free & BPA-free. Air fryer Dimension: 11.8*11.8*12.6 in; Basket Dimension: 9*9*3.75 in. Buy our original air fryer accessory (search for C158-6AC) to create more
Comes with 100 original, delicious & easy recipes for every meal. Find out how our numerous influencers cook their food with COSORI air fryer in social media, also constant recipes and videos tutorials from our community
Cooking time is faster than a conventional oven, but with crispier and tastier results. It also has a shake reminder function. Preheat the unit before adding your ingredients to achieve the best results. ETL Listed, 170°F-400°F, 120V, 1700W
Helpful Service: Your purchase comes with assistance from our helpful Southern California based Customer Support Team. Please note that 120V only applies to the USA and Canada
GoWISE USA 1700-Watt 5.8-QT 8-in-1 Digital Air Fryer with Recipe Book, Black
Enjoy your favorite food without the extra calories. This air fryer allows you to fry, bake, grill, and roast with little to no oil. Make crispy fried chicken, steak, French fries, pizza and much more in one countertop appliance
Sleek and modern look with advanced touch screen menu. Take the guesswork out of cooking with the built-in touch screen menu featuring 8 cooking presets Fries/Chips, Pork, Chicken, Steak, Shrimp, Cake, Fish, and Pizza. Equipped with a wide temperature range from 180Fahrenheit to 400Fahrenheit in 10-degree increments and a cooking timer for up to 30 minutes.
Featuring a new Start/Stop button to change time and temperature in the middle of a cook cycle. Don't forget to share the new built-in alarm function that reminds you to shake your ingredients in 5, 10, 15-minute increments.
Comes with a non-stick FDA-certified and PFOA-free pan and detachable basket equipped with a cool-touch handle and button guard to prevent accidental detachment. Shake and flip contents in the middle of your cooking program with the detachable frying basket.
Includes recipe book, This recipe book is filled with 50 recipes specifically made for GoWISE USA Air Fryers. Choose from a variety of meals to make for breakfast, lunch, dinner, or dessert.
Customer obsessed and committed to 100% Satisfaction, all GoWISE USA products come with a 30-day money-back guarantee, 1-year warranty, and forever support from wise customer care. Registered products receive an additional 60 days of Warranty coverage.
Searching for a Gift-This air fryer is the perfect gift under the tree for everyone! Get this multifunctional air fryer for the Moms on the go, dads who love to cook, grandparents, or anyone who wants to be healthier. This air fryer allows you to cook your favorite fried foods with little to no oil and without the mess that comes with deep frying