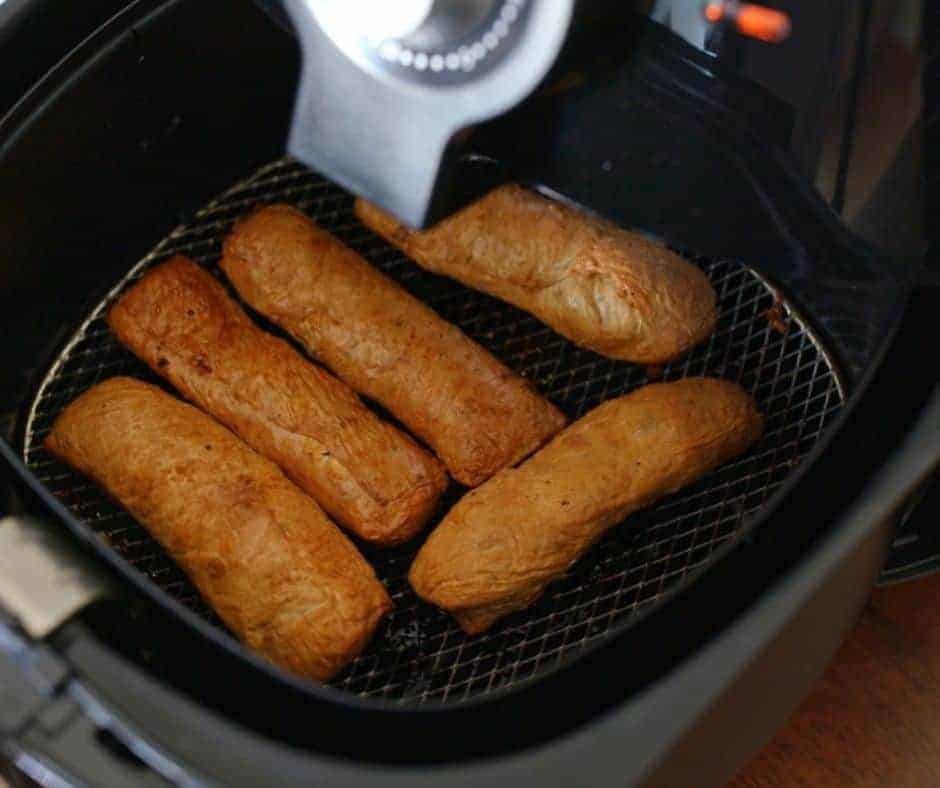 Can You Use Foil In The Air Fryer? This is one o the most asked questions in my air fryer group.
These days everyone owns an air fryer; back in the dark ages, when I started air frying, there was no information out there. The rage was the Instant Pot, and I had love at first sight with my air fryer. Hence, my website ForkToSpoon.com was born.
Nowadays everyone owns an air fryer, and everyone is waiting to learn,
Can You Use Aluminum Foil In The Air Fryer
The Answer Is Yes and the answer is No, but here are some words of caution:
You should not cover up the air fryer basket holes. The design of the basket holes is to circulate hot air around the basket. If you completely line the basket with foil, you with some unevenly cooked food.
A lot of people cover the air fryer trays to help aid in cleanup. This is fine in some models. In other models, it prevents the food from being cooked correctly.
Because every model is built a bit differently, you may or may not be able to line your trays with foil. The real question is does it interfere with the air circulating around your air fryer. If the answer is yes, you can not use foil. If the answer is no, you should be fine. (but always check with the manual)
Covering the drip pans an air fryer oven, saves you on clean up time, you simply lien your drip pan with foil. When you are done cooking, you simply toss the foil. Again in some models, this is fine, and in some models, you will disrupt the airflow.
CAUTION:
Never have any loose aluminum foil in your air fryer basket, or air fryer oven, because it might get lodged into the heating element,. This could end up causing a fire hazard and an air fryer hazard (your air fryer might break)
Always Check Your Owner's Manual, Since Every Air Fryer is Different.
Some Other Articles On How To Air Fry–