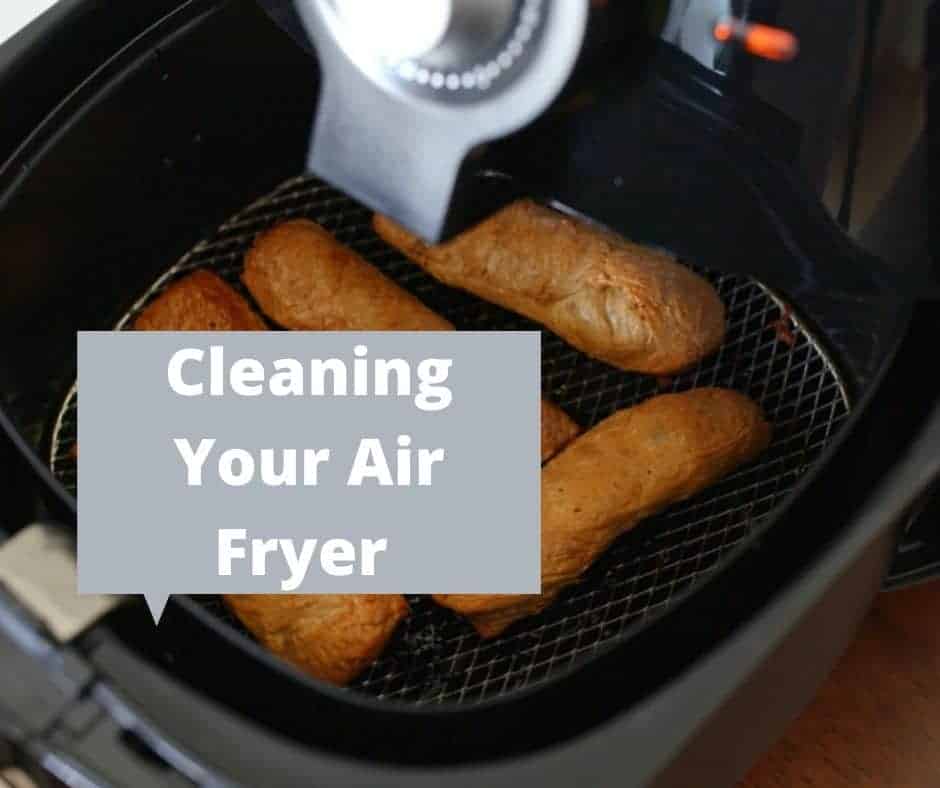 The most common question in the Air Fryer Group. With thousands of Air Fryers being received this year, I wanted to create a post on Your Guide To Cleaning Your Air Fryer.
Before I start, the most important thing — I would encourage all of you is to read the manual that came with your air fryer. These are my general hints. If the manual tells you YOUR air fryer basket is not dishwasher safe, do not put it in the dishwasher.
Your manual or instruction manual will supersede everything here. My goal here is to supplement the manual, not to replace information.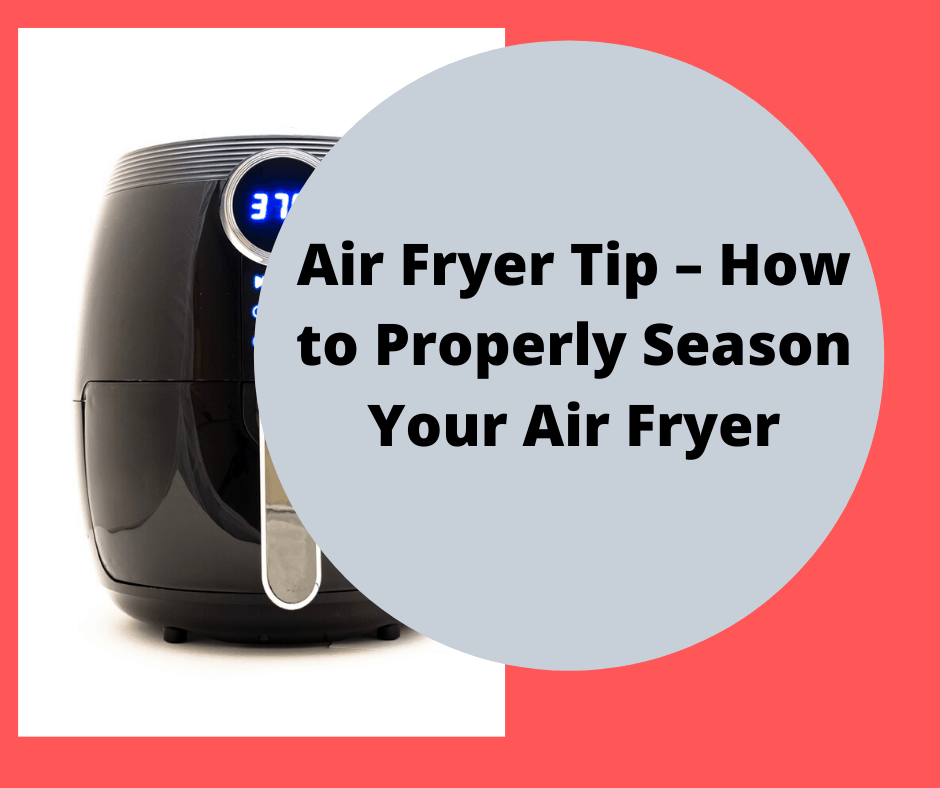 If You Have An Air Fryer Basket, I would strongly suggest you season your air fryer basket. This will make your basket resistant to peeling. Plus, you will find that your food will not stick, which will help you in the cleaning process.
How to Clean Your Air Fryer, General Guidelines
Whether you have an air fryer basket or an air fryer oven, do not attempt cleaning if the Air Fryer is Still hot. The first thing is to let it cool to room temperature and unplug it before you even think about starting to clean it.
There are two parts of the air fryer, removable and non-removable.
Cleaning The Heating Element of the Air Fryer
For the unremovable parts, that would include (in most models) the heating element, doors (in some models), and the electrical elements. None of these can be submerged into water, as they will fry the electrical or heating elements. Therefore to clean these, you need to use a sponge with wipe down.
Do not use cleaners or oven cleaner on the Inner Part. It will damage the heating element and electrical circuits. Plus, your food will constantly smell and absorb cleaning particles, damaging your health.
If the heating element and fan are yucky (for lack of a better word), what I do for my machines is put a bowl of water and add about 4 tablespoons of lemon juice. Run the air fryer for 5 minutes at 350 degrees F, air fryer setting.
Let the water cool slightly, and then remove. The heating element will be HOT, so you need to be careful and then just wipe down the grease, which should be loosened by the water/steam. But be careful; I don't want anyone to get burned doing this.
Cleaning The Air Fryer Basket
If your air fryer basket is dishwasher safe, place it in the dishwasher. Otherwise, you will find that running hot water, adding some soap, and using a non-abrasive scrub brush will quickly get the basket cleaned.
I recommend Dawn Powerwash, as it does a great job at getting stick-on grease off the basket and air fryer trays.
Once you take out the basket or trays, you will be either left with a drip tray or an empty slot (for basket models); wipe the inside of the air fryer with a wet paper towel or sponge.
Common Questions Asked About Cleaning The Air Fryer
When Should I Clean My Air Fryer?
I clean mine after ever use. Soon enough, if you do not already know, you will find that cleaning the air fryer after each use will keep it clean and spotless.
How Do I Clean The Outside of The Air Fryer?
I use a warm, damp-wipe towel or a paper towel. If there is some grease on the machine, wash it with a squirt of soap. Being careful not to use too much water or soap, as it can get into the control panels (electrical parts)
Here Are Some Of My Recommend Products For Cleaning The Air Fryer–
Affiliate links are included–

MiracleWipes for Heavy-Duty Cleaning (90 Count) – All-Purpose Cleaner, Kitchens, Bathrooms, Countertops, Hands, Indoors, Outdoors – Removes Grease, G

MR.SIGA Microfiber Cleaning Cloth,Pack of 12,Size:12.6″ x 12.6″

TWO-PACK 100% Non-Stick 11″ Toaster Oven Liner. Finally, Prevent Spillovers, Gunk & Odors! Great Teflon Liner for Toaster Ovens, Dishwasher Safe,…
Dawn Platinum Powerwash Dish Spray, Dish Soap, Fresh Scent Bundle of 2https://amzn.to/3lvcjD1
And If You are New To Air Frying, Here are Some Great Freebies-