I am writing this review for all of the cooks out there who are looking for a great appliance to help them in the kitchen. Specifically, I will be discussing the Blackstone Air Fryer Griddle Combo. This is a really nifty little appliance that has been getting a lot of buzz lately, and I wanted to see what all the fuss was about. In this review, I will discuss both the pros and cons of this appliance so that you can decide if it is right for you. Stay tuned!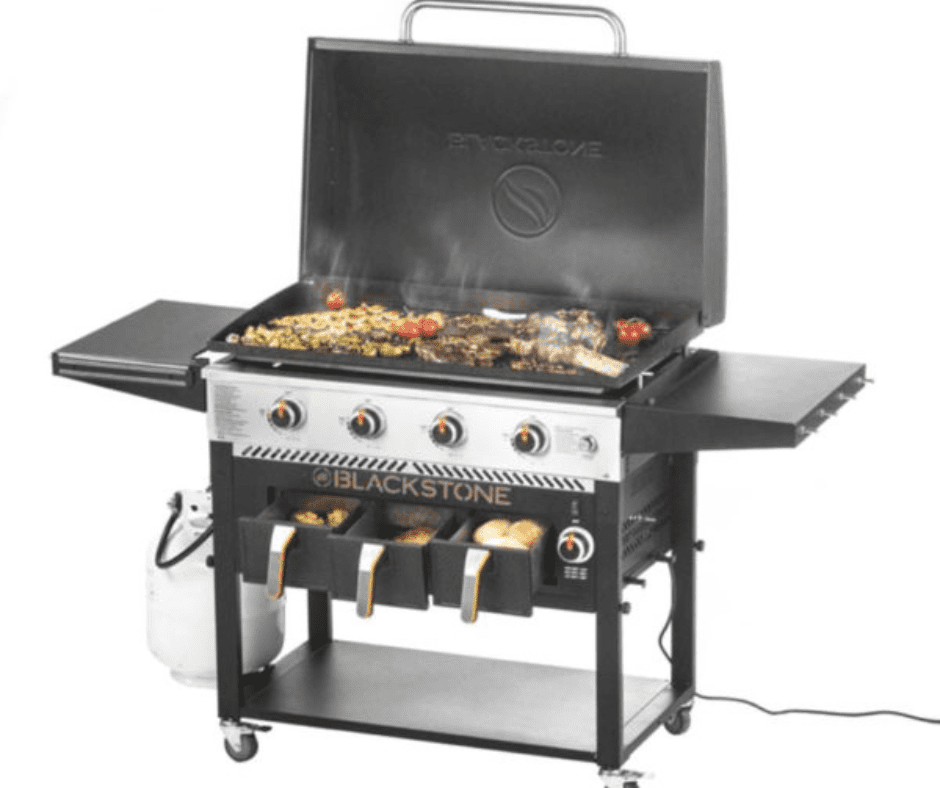 If you have an air fryer, you may have heard of the Blackstone 4 burner, with different cooking zones, and the three air fryer baskets below, which is Blackstone's version of the Blackstone Air Fryer Combo, and it's amazing! It's currently only sold at your local Walmart and online at Blackstone.com, but let me tell you, it's amazing!
Along with the griddle top, and electric air fryer below, this takes up your grilling up a notch! And it's a good thing because I am obsessed with my air fryer! So, whether you cook hamburgers on the Blackstone GFrill, and then throw some French fries in the air fryer, you can have dinner in a snap!
Blackstone Products
Blackstone Products has been a trusted name in outdoor cooking for over two decades. From their famous griddle to portable grills and accessories, Blackstone offers high-quality products that are durable and versatile. Blackstone's griddle can easily handle breakfast, lunch, and dinner with its flat-top design and multiple heat zones. Their grills provide the ability to cook everything from steak to vegetables, all while being compact enough for on-the-go adventures. Blackstone's line of accessories also makes it easy to elevate your outdoor cooking game, whether it's a pizza oven attachment or a griddle top for your barbecue grill. Blackstone Products is committed to providing hassle-free cooking experiences for every backyard chef
Start your Blackstone Adventure Today! It will truly be love at first sight!
What Is A Blackstone Air Fryer Griddle
Do you want to cook healthier meals but don't have the time or money for a full kitchen remodel? Then an air fryer griddle may be the perfect solution for you. Blackstone makes some of the best air fryer griddles on the market, and they're affordable, too. So what exactly is a Blackstone air fryer griddle, and why should you consider buying one? Keep reading to find out!
If the last girl that you purchased was a gas grill, you have been missing out! This air fryer is a must-have, with two air fryer baskets, and one warming drawer, the all-new Blackstone does it all!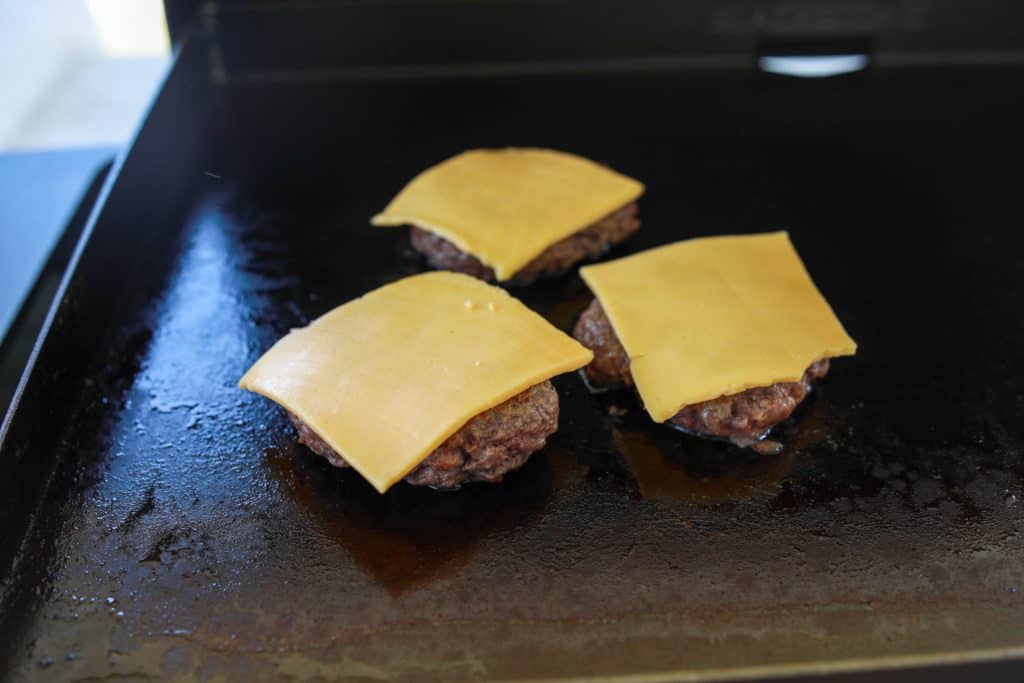 If you love the taste and convenience of an air fryer, why not take it outside to cook? Outdoor air fryers offer even more versatility in your cooking options. You can prepare anything from fried chicken to crispy veggies to even desserts like funnel cakes without the mess and grease that traditional outdoor cooking methods can leave behind. Plus, with less smoke and smell inside your house, everyone can enjoy their meal without pesky smoke detectors going off. So go ahead and enjoy the taste and convenience of an air fryer–just remember to bring it with you on your next camping trip or backyard barbecue!
And it's amazing that you don't have to go in and out of the house, and everything will cook up at the same time!
It's so great, you might never return to the house again, and it's perfect for RV living, camping, and your beach house!
What Comes With The New Blackstone Grill
You will get a Blackstone Griddle with 3 Air Fryer Drawers, Two regular air fryer baskets with a warming drawer. And of course, depending on what model you choose, and of course, on top, the flat-top grills will cook your protein, for a complete meal. The square inches will depend on the model that you chose. My favorite feature is how much food it can make! You will be amazed, it can easily you can cook for a crowd of 20 to 30, which is perfect for large groups of people, or a smaller amount of food for you and your family!
A Blackstone Air Fryer Griddle Combo Review — Let's Talk about The Griddle
When it comes to griddles, the Blackstone Air Fryer Griddle Combo definitely delivers. The thick, flat surface allows for even cooking on a variety of foods, from succulent steaks to fluffy pancakes. The size of the griddle is impressive as well, with plenty of room to cook multiple items at once. Cleanup is easy too, thanks to the removable grease tray. A bonus feature is the ability to reverse the griddle plate into a baking pan for added versatility in cooking options. Overall, if you're looking for a sturdy and reliable griddle, the Blackstone Air Fryer Griddle Combo is a great choice.
What Comes With The Blackstone Griddle Air Fryer Combo
If you're considering purchasing the Blackstone Griddle Air Fryer Combo, you'll be getting not just one, but two versatile cooking appliances in one. The griddle and air fryer each have their own cooking surfaces, allowing you to cook multiple dishes at once. The griddle gives you access to a large flat-top option perfect for making pancakes, burgers, and veggies. The air fryer allows you to easily make crispy fried foods without the added oil and fat. Both appliances also come with removable shelves and drip trays for easier cleanup. So what are you waiting for? Add the Blackstone Griddle Air Fryer Combo to your kitchen arsenal today!
You will also get:
Instruction Booklet
90-Day Warranty (Limited Warranty)
2 Side Shelves
Power Plug
Hook up for the Propane Tank
Rear Grease Management System
3 Air Fryer Basket, with the Built-in Air Fryer
Accessory Storage Hooks
Temperature Controls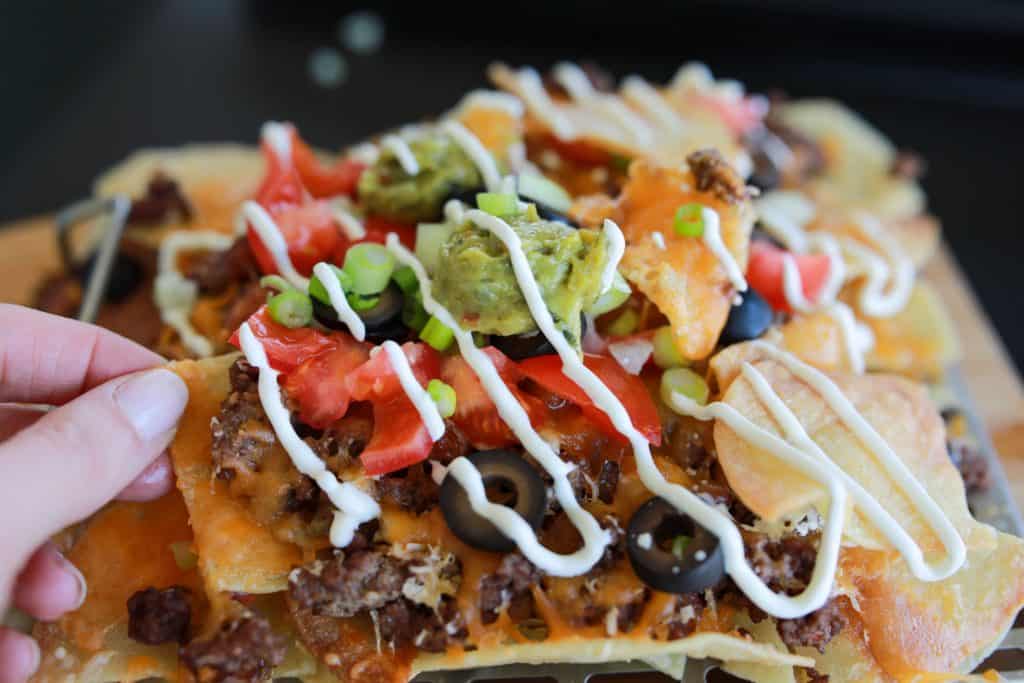 Why You Should Buy A Blackstone Air Fryer Griddle Combo
Are you looking for a versatile kitchen appliance that can do it all? Look no further than the Blackstone Air Fryer Griddle Combo. This innovative appliance combines the cooking capabilities of an air fryer and a griddle, allowing you to make everything from crispy French fries to juicy burgers with ease. The adjustable temperature control allows for precise cooking, and the sleek design fits perfectly on any kitchen countertop. Plus, with its generous size and removable grease tray, the Blackstone Air Fryer Griddle Combo is ideal for large family meals or entertaining a crowd. So pick up your very own Blackstone Air Fryer Griddle Combo today and experience the convenience of a multi-functional cooking device.
What Is So Special About The Blackstone AirFryer Griddle Combo
The Blackstone Air Fryer Griddle is unique in its ability to combine the heating power of a traditional griddle with the convenience and versatility of an air fryer. Using just one appliance, you can grill up steak and veggies or fry crispy french fries and chicken wings with ease. The griddle surface also allows for more cooking space than a traditional air fryer, making it perfect for large gatherings and family meals.
Besides its multi-functionality, the Blackstone Air Fryer Griddle has other practical features such as temperature control knobs, a removable grease tray, and easy-to-clean surfaces. With its combination of functionality, convenience, and practicality, it's no wonder the Blackstone Air Fryer Griddle is a popular choice among at-home chefs.
Is The Blackstone Griddle Worth The Money
When it comes to outdoor cooking equipment, the Blackstone Griddle is a popular choice for many. But is it worth the hefty price tag? The answer ultimately depends on your personal grilling needs and preferences. The Blackstone offers a large cooking surface, allowing for efficient cooking and easy cleanup. Its propane-powered heating system ensures consistent heat distribution throughout the griddle surface, making it great for cooking a variety of foods at once.
Plus, its folding legs make it easy to transport to different locations. However, some may find that Blackstone's design is not as durable as other options on the market. So while the Blackstone may be worth the investment for those who prioritize convenience and versatility in their grilling experience, others may prefer to invest in a sturdier option. Ultimately, it's important to do your research and determine which outdoor cooking equipment best meets your needs before making the investment.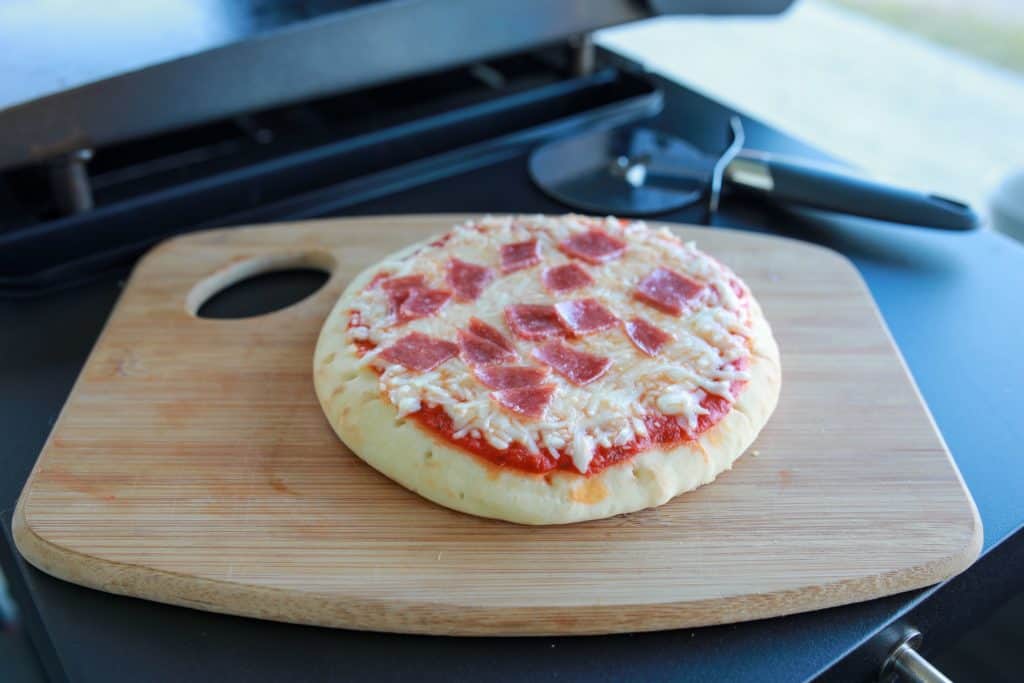 Is Cleaning The Blackstone Griddle Hard
Griddling is a delicious way to cook, but the cleanup can be a challenge. The Blackstone griddle, in particular, requires special care to avoid damaging the surface and preserve its non-stick properties. One of the most important things to remember is to never use metal scrubbers or rough sponges. These can scratch the surface and potentially compromise the non-stick coating. Instead, wait for the griddle to cool down before using a rubber spatula or soft cloth to scrape off any excess food. Hot water and gentle dish soap can also help loosen stubborn bits. For tougher grease build-up, let a small amount of cooking oil sit on the griddle for several minutes before wiping it off with a paper towel. Cleaning your Blackstone griddle may require some extra effort, but proper maintenance will ensure that it lasts for many meals to come.
The clearing process is easy, and a great way to keep in tip-top shape.
Some Of My Favorite Features Of The Blackstone Griddle Combo
One of my favorite features of the Blackstone Griddle Combo is its versatile cooking surface. This griddle can handle everything from pancakes and eggs to steaks and veggies with ease. The removable grill plate adds even more options, allowing me to make delicious grilled sandwiches or crisp up some chicken wings. The griddle also has a built-in shelf (and a magnetic strip for accessories) for easy storage of utensils and spices, as well as a grease management system to make clean-up a breeze. Overall, I love the convenience and versatility the Blackstone Griddle Combo brings to my outdoor cooking experiences. It truly is an all-in-one solution for any meal.
Heat Source of Blackstone Griddle
The Blackstone Griddle is a versatile cooking tool that can be used for grilling, searing, and even baking. But what is the heat source of this popular outdoor appliance? The Blackstone Griddle uses propane gas as its fuel source. This means it can reach high temperatures quickly, perfect for searing meats or achieving that perfect crust on your grilled cheese sandwich. It also allows for easy temperature control through the adjustable knobs on the side of the griddle. And with an attached tank hookup, you don't have to worry about running out of fuel in the middle of cooking. So fire up your propane-fueled Blackstone Griddle and whip up a delicious meal for your friends and family!
Blackstone Air Fryer Griddle Combo Review
The important thing is that you can travel with this since it does not run on natural gas. It's an excellent option, whether you want to cook hash browns, eggs, or steak!