Bacon, bacon and more bacon. Everyone loves bacon. It's one of America's favorite foods, according to research America consumes over 600 million pounds of bacon, every year.  My own kids absolutely love to eat it, they can eat an entire plate of bacon, without eating anything else, in fact, one time, my son Jason, ate an entire plate of bacon at a hotel, and that's all, no eggs, no toast, just a plain plate of bacon.  (He did finish it off with a huge glass of milk, so I guess it balances out, LOL)
There are a lot of common sayings about bacon, I didn't make them, but they describe bacon perfectly—
"I'm not sure how healthy bacon is in general, but I know it's incredibly delicious"
"Bacon is proof that God loves us and wants us to be happy."
There are a ton of ways that you can jazz up this common food, I recently started to candy them, and they are fabulous. Bacon is also low carb, so if you are on a low carb diet, you can use it in lots of recipes.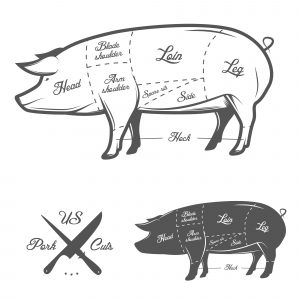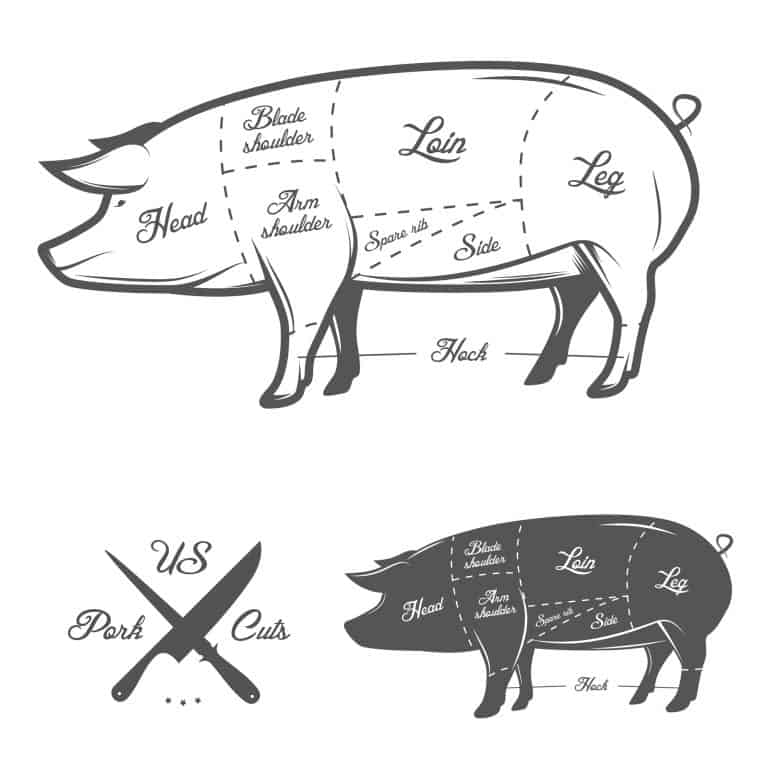 Facts About Bacon-
Bacon is the meat from the pig's belly or back, most of the bacon at the grocery stores is salt-cured.
The United States mostly sells side pork, which is cut from the side of the pig.
The salt-cured means that it was soaked in a mixture of salt, nitrates, and sugar, and smoked before you purchase it.
I often purchase Nitrate free bacon, at health food stores and Trader Joe's, the package is usually marked with Nitrate Free. Nitrates have been debated for years, they are simply a chemical that is used for food preservation.  They help to prevent bacteria, they also give the meat a red color.
Tips For Air Frying Bacon-
Always, preheat the air fryer, bacon tends to cook better on a hot surface.
Spread out the bacon, so it's flat in the air fryer.
Set the temperature to 400 degrees F.
If you add a couple of tablespoons of water to the bottom of the air fryer basket, you will prevent smoke that occurs, when you are air frying bacon. (Only for basket models)
At the halfway point, always flip the bacon.
Types Of Bacon-
There are actually several different varieties and names for bacon, they range from Turkey Bacon, (made from lean turkey meat), Italian bacon is called Pcancheeal, and is really teh pork belly. Canadian bacon is called bacon, but it resembles and tastes more like ham.
My Recommendations for Air Fryers, which is a very common question, I receive. Here are my three favorites, at the time of the post.
GoWise Air Fryer, I think this is the best model to get you into the air fryer world, it doesn't mean that you are going to stick with it, but it's a solid machine, large enough for a chicken and inexpensive enough that you can upgrade later, and use it for sides.

Secura Air Fryer: This is MY first air fryer, I have had it since (Amazon tells me I ordered it on August 23, 2017), It is a fabulous machine, and I always recommend it to my Facebook group, when they are on sale because it works. And to be honest, once you get into the air fryer world, you want another one for side dishes (and, I'm so hoping that is true and not just me)

Omni Air Fryer, By Instant Pot:
 This is my newest addition and I am in love. There are a lot of things I love about this, but the main ones are that I can make a LOT of food for my family, and since I have 2 teenage boys, I really need the same. Also, this was my first air fryer oven, so I am loving making cookies, pancakes and other food that needed a flat surface.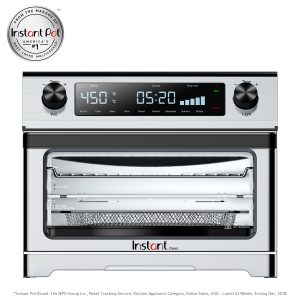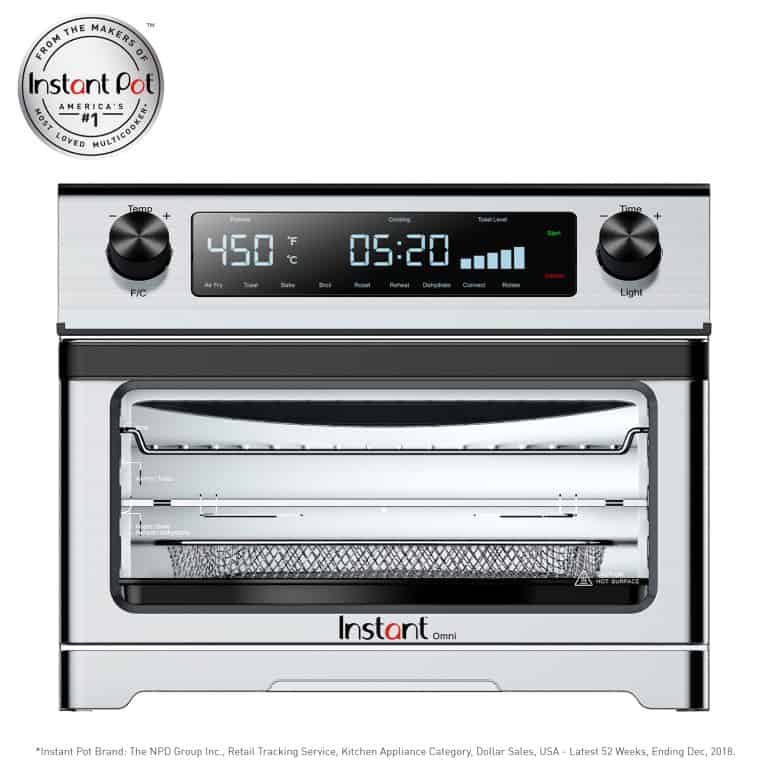 Hasselback Potato Slicing Rack, make perfect potatoes.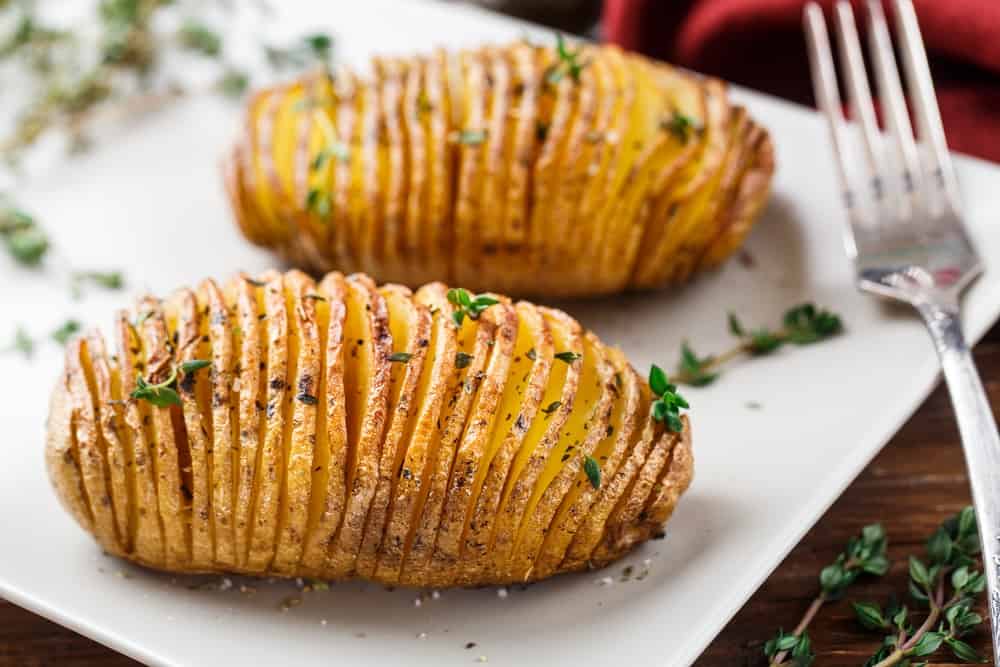 Great for making sure all of the food you prepare is safe.
This is my favorite thing, I have purchased since, I have had my air fryer. It has saved me tons of money.
Don't Forget To Pin–
Print
Air Fryer, How To Make Bacon in the Omni Air Fryer (By Instant Pot)
This is a really easy way to make bacon. The Omni and Omni Plus make a lot of bacon, which is great if you have a kitchen filled with hungry people.
Author: ForkToSpoon.com
Prep Time:

5 minutes

Cook Time:

10 minutes

Total Time:

15 minutes

Yield:

6

servings

1

x
Category:

Breakfast

Cuisine:

American
Scale
Ingredients
1

package bacon (any type)
Instructions
Layout your bacon in the preheated air fryer (I preheated for 5 minutes) and then added the bacon to the hot tray. Be careful though the tray is hot.
Place the tray into the air fryer at 400 degrees F (air fryer setting) for 5 minutes, after 5 minutes flip the bacon and air fry for another 5 minutes.
Plate, serve and enjoy!