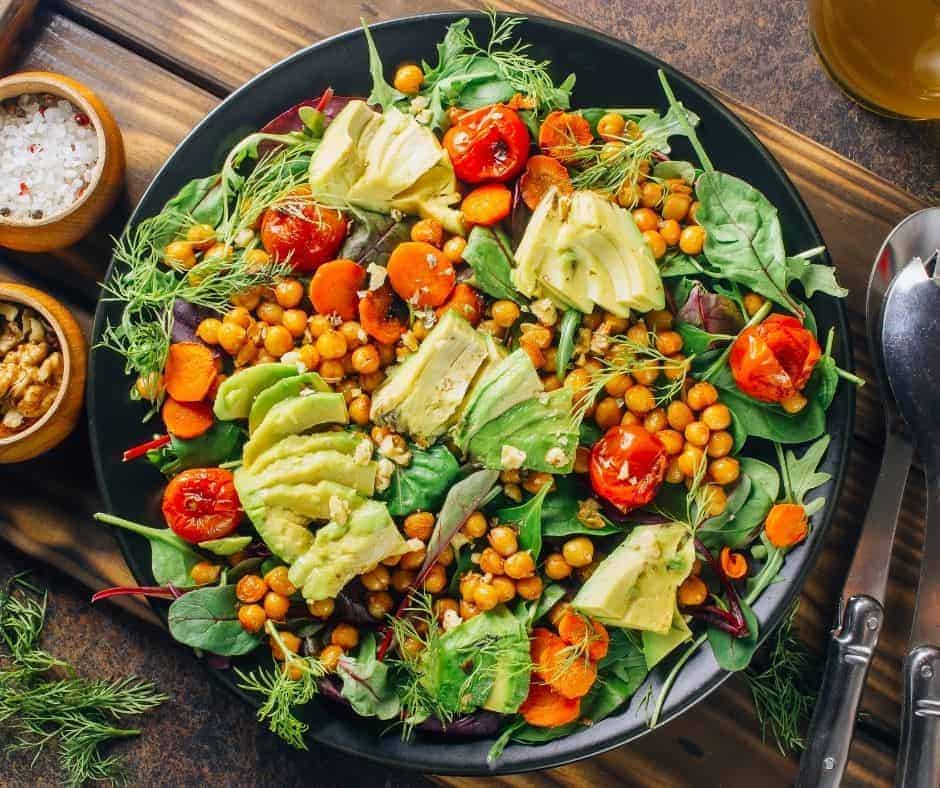 There is nothing better than a great batch of Air Fryer Sesame Seed Roasted Chickpeas. Today, I made a great garden salad and added some on top for a healthy dose of protein.
If you love a great, tasty and healthy snack this recipe is for. There is nothing better than a fresh batch of air fryer roasted chickpeas.
Chickpeas are a great meat substitute, and they are a great vegan option for anyone trying to reduce their meat intake. A great source of protein is a great recipe for anyone vegan or vegetarian and looking for other options.
Once you become in love with chickpeas, here are some of my favorite Air Fryer Roasted Chickpea Recipes, AIR FRYER, KOREAN BBQ ROASTED CHICKPEAS, AIR FRYER, ROASTED BOMBAY SPICE ROASTED CHICKPEAS, AIR FRYER, HONEY ROASTED CHICKPEAS, and AIR FRYER, MAPLE CINNAMON ROASTED CHICKPEAS.
What Are Chickpeas?
Chickpeas or garbanzo beans are widely sold in the United States grocery stores, in two forms, dried and canned.
Chickpeas are a legume, which is high in protein, and other minerals. The protein makes it a great substitution for anyone looking to eat less or no meat.
For this recipe and all of my Air Fryer Roasted Chickpea Recipes, I have used canned chickpeas since you would have to cook them first, which would not be a great way to save time. But you can easily cook them first and then roast them.
Ingredients Needed For Air Fryer Sesame Seed Roasted Chickpeas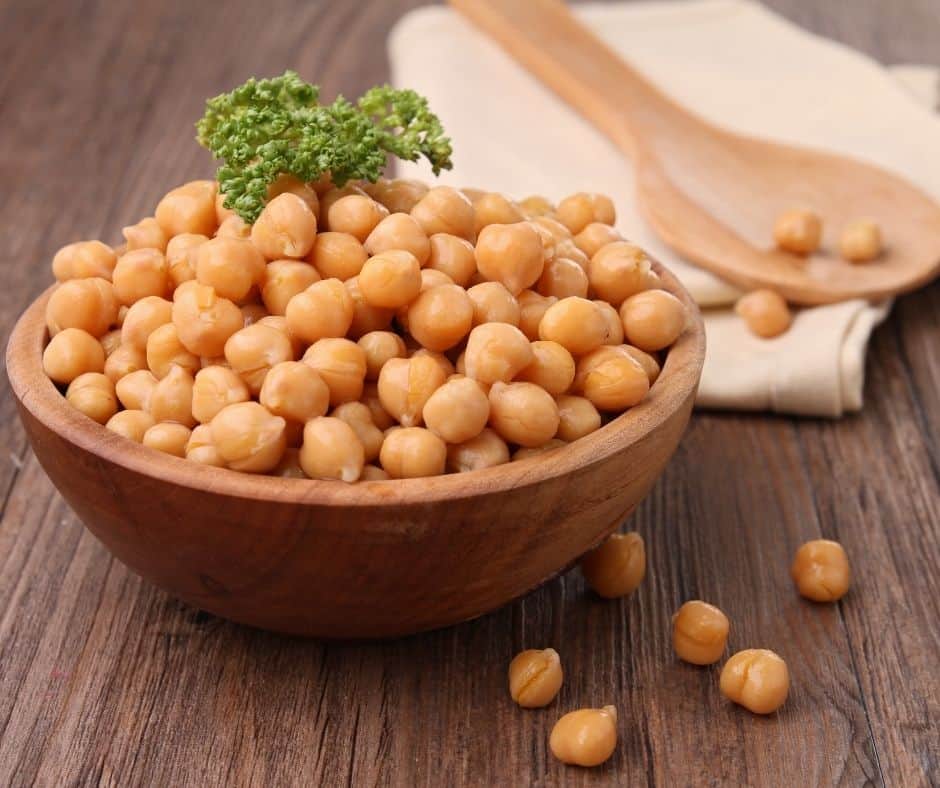 Canned Chickpeas
Garlic Powder
Olive Oil
Sesame Oil
Soy Sauce
Maple Syrup
Rice Vinegar
Ground Ginger
Sesame Seeds
How To Make Air Fryer Sesame Seed Roasted Chickpeas
Start by draining and rinsing the chickpeas.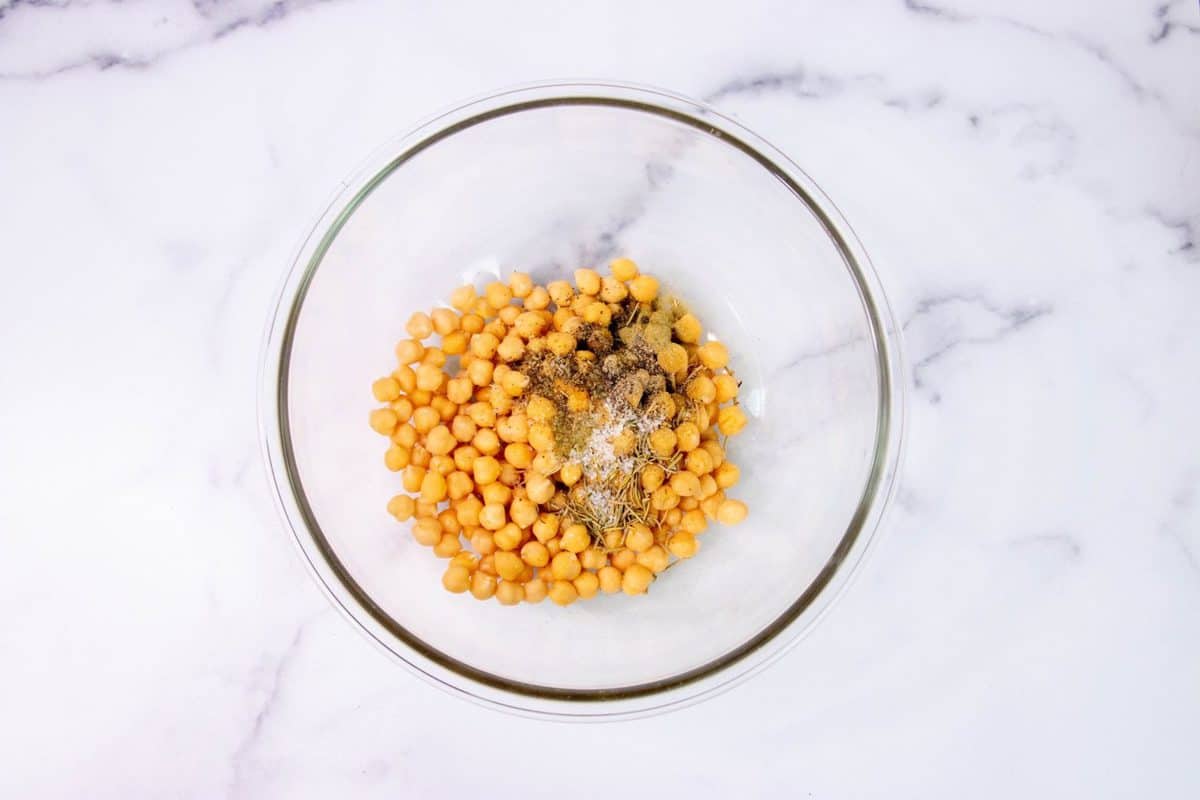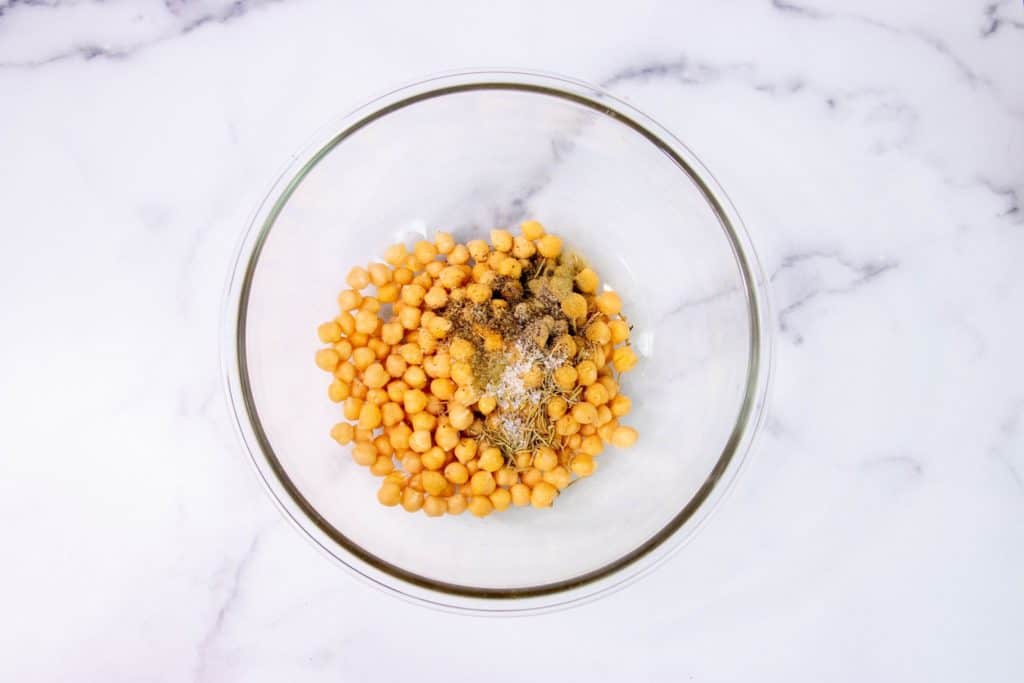 In a small mixing bowl, bowl, add the garlic powder, olive oil, sesame oil, soy sauce, maple syrup, rice vinegar, and ground ginger. Mix well, then toss in the drained chickpeas until well coated.
Pour the chickpeas into the air fryer basket, set the time for 15 minutes at 390 degrees F, air fryer setting, shaking the basket frequently, during the cooking process.
Pour the chickpeas into a bowl, and toss with an additional 1-2 teaspoons of sea salt and sesame seeds.
Plate, serve, and enjoy!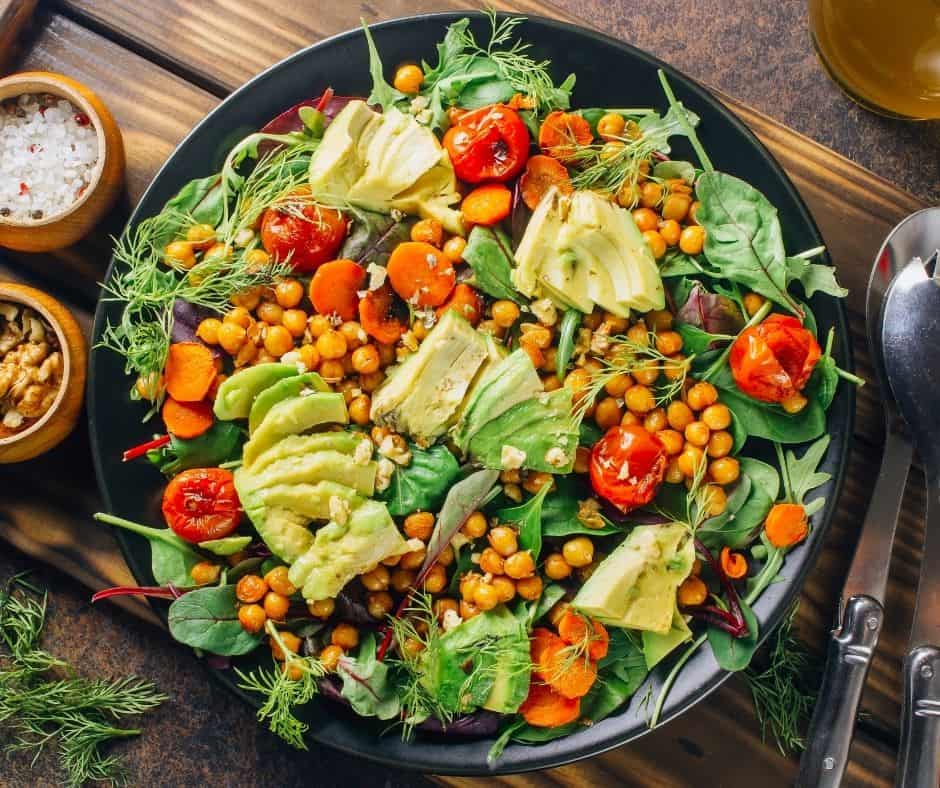 How To Store Air Fryer Roasted Chickpeas
The truth is that these roasted chickpeas will not last crispy for long. The best way to keep them crispy is to place them into an open container or jar. The other thing I have found is that chickpeas will stay crispier longer if you place them in a brown bag.
But they will not last crispy for longer than 1 day. So, it would be best to make these on the same day as you want to eat them for the best results.
Tips & tricks for making the best-roasted chickpeas!
If you want them really crispy, eat them on the same day that you make them.
Drying them out really will help them get the best crispness for the chickpeas. I usually lay them on paper towels or a kitchen towel for about 10 to 15 minutes, which I find helps dry them out and provides a great start to perfectly crisping up your chickpeas.
Shake your basket several times during the cooking process for best results.
For even more flavor, add some seasonings after your roast the chickpeas.
Some Other Great Air Fryer Chickpea Recipes-
Don't Forget To Pin-