Instant Pot Swedish Meatballs Recipe
15 minutes from start to finish
My son was so excited to make this meal with me. I told him that it was going to only take 12 minutes and he was like, seriously mom, the meatballs aren't going to taste good in the microwave. Then, I took my Instant Pot out of the cabinet and he asked, what is that I was like my new appliances and he said,  does that cook meatballs? I said yes and they cook pretty fast. He was like ok, let's do this!
My son loves making videos, he is planning on uploading a video to this recipe, for now, you just have the old type of pictures.
This recipe takes about 15 minutes.
Instant Pot Delicious Swedish Meatballs Recipe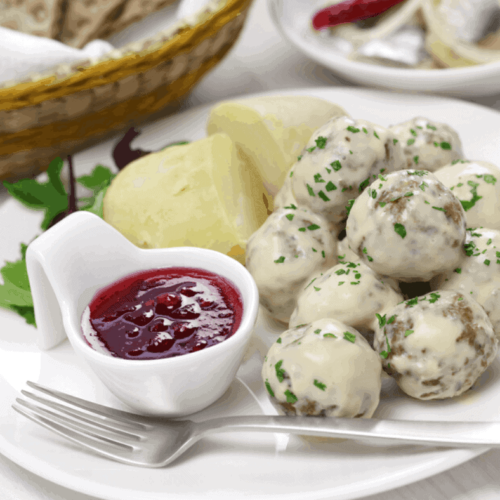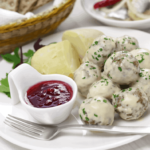 My son really loves this, it reminds him of his favorite meal at Ikea. I even purchased the special jam that they serve to go along with the meal.
Scale
Ingredients
2 cups

of beef broth

1 cup

of milk

1 cup

of water

1

12 ounce can of cream of mushroom soup

16 ounces

of egg noodles

24 ounces

of frozen meatballs
Instructions
Add to the instant pot, the beef broth, milk, water, can of mushroom soup and the egg noodles
Add the meatballs in a single layer on top of it all.
Manually set the instant pot for 12 minutes
Cover and make sure the venting is on sealed
At the 2 minute mark, (after naturally releasing) change the venting to venting, (remember please it is hot, so do it with an oven mitt or kitchen towel)
Once it has released, open and mix
Then serve and enjoy!