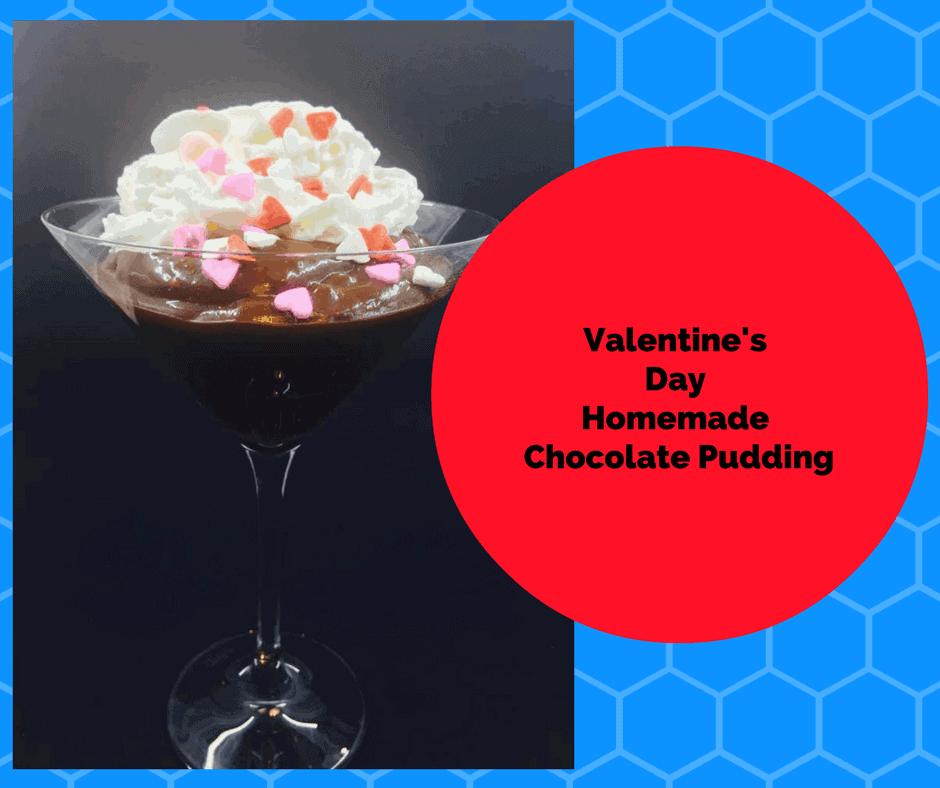 This is a luxurious and delicious dessert. I am planning on serving to my kids on Valentine's Day, I think it's a perfect ending to a wonderful meal, designed to show them how much I love them.
It is really, really good. The chocolate and whipped cream are perfect together. And, while most of us serve the pudding cups for their lunches, this is much MORE! It has a creamy and chocolate flavor.
Ingredients:
1 1/4 cups of sugar
1/2 cup dutch processed cocoa
1/4 cup of cornstarch
1 teaspoon of salt
2 1/2 cups of milk
1/3 cup of softened butter
2 tablespoons of PURE vanilla extract
Possible Garnishes:
whipped cream, chocolate sprinkles, valentine's day sprinkles, chocolate shavings or anything else to top it off with.
Instructions:
Mix the sugar, cocoa, cornstarch and salt into a medium sized saucepan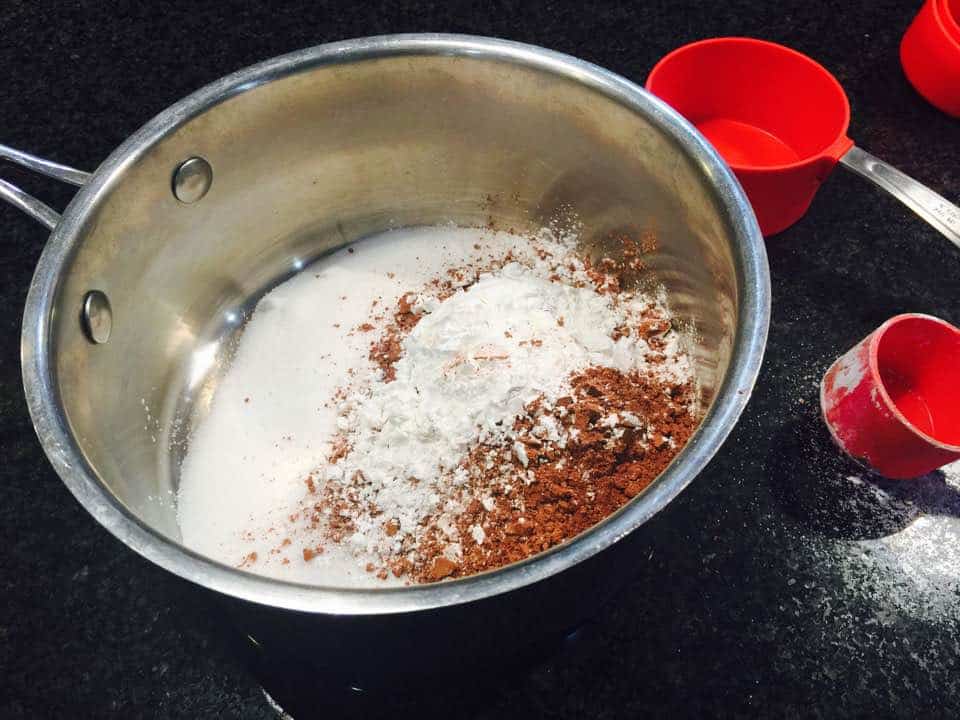 Add the milk to the mixture and place on heat (medium) and boil for about 8 minutes, it will be thick, when done.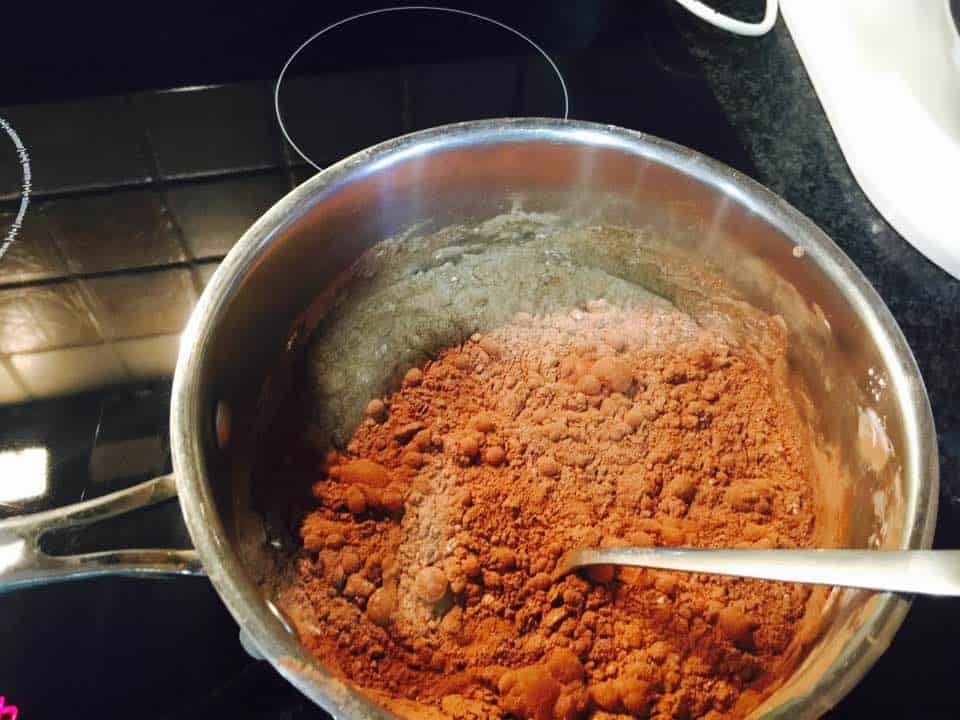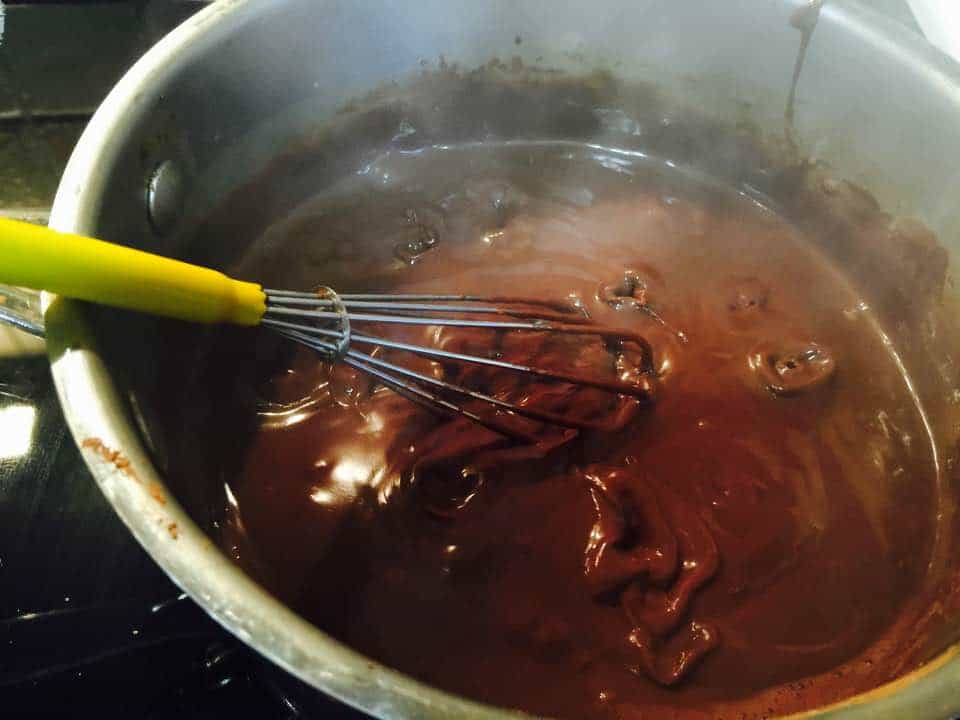 When thickened, remove from heat and add the butter (cut up) and vanilla and stir well.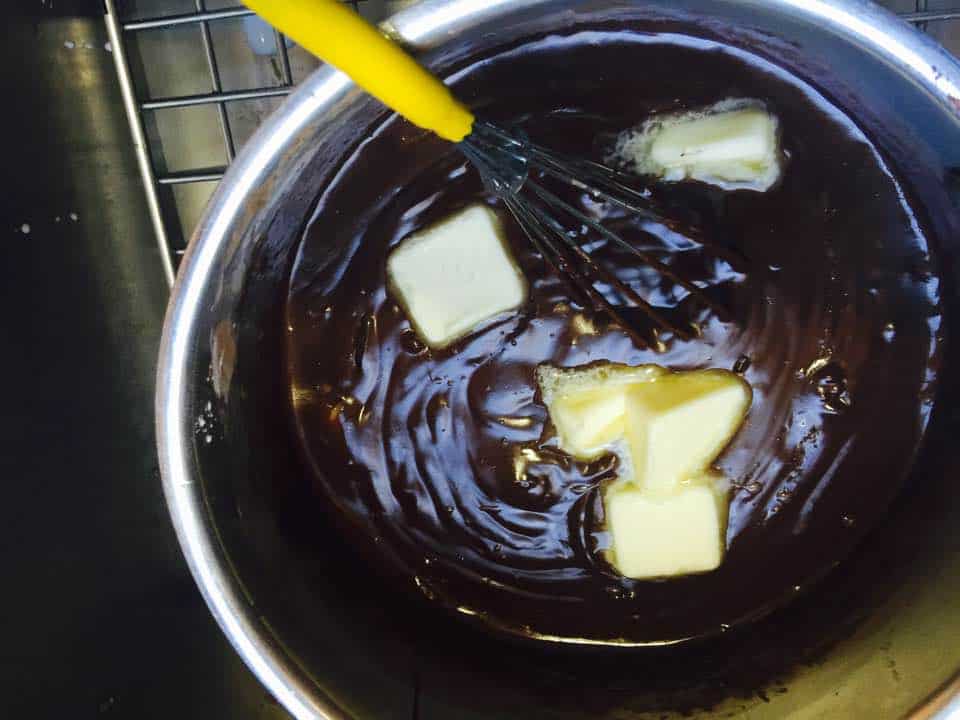 Let cool at room temperature and then pour into the serving glasses or bowls.
Garnish as you desire and enjoy!