Happy Tuesday and Happy December!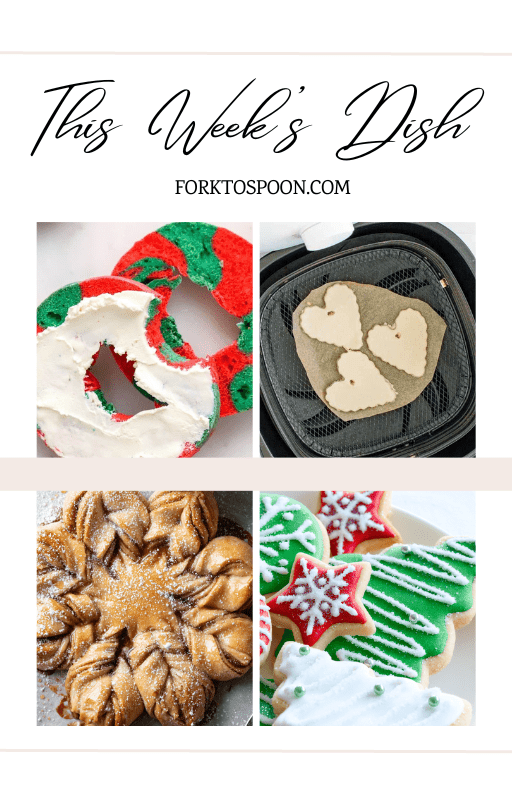 I don't know if it's just me, but December seems to fly by. I hope you had a wonderful weekend and are enjoying the holiday season. Have you been baking or decorating your house?
---
Top Ten Air Fryer Christmas Cookies Recipes — Christmas is a time for friends, family, and food! While there are many classic Christmas dishes, one of the most important parts of the holiday meal is dessert. Whether you prefer pies, cakes, or cookies, there's always room for something sweet. If you're looking for a festive treat to impress your guests, why not try making some air fryer Christmas cookies?
Air Fryer Christmas Bagels — Christmas is in the air. The time has come to start thinking about your favorite treats for this holiday season! I'm sure you have a list of things you've been craving lately, including bagels. Here's an easy solution for gluten-free people who don't feel like cooking on Christmas morning: Air fryer Christmas Bagels!
Air Fryer Salt Dough Ornaments are unique! I sat with my kids today and made a batch for Christmas. These are the perfect craft anytime, and the Air Fryer does a great job making them. So, even if you have never made any, this is a great and easy craft.
Top 5 Most Popular Posts This Week
This Time Last Year…
Looking Back, these were the recipes that hit the website during this same week last year.
My New Toy!