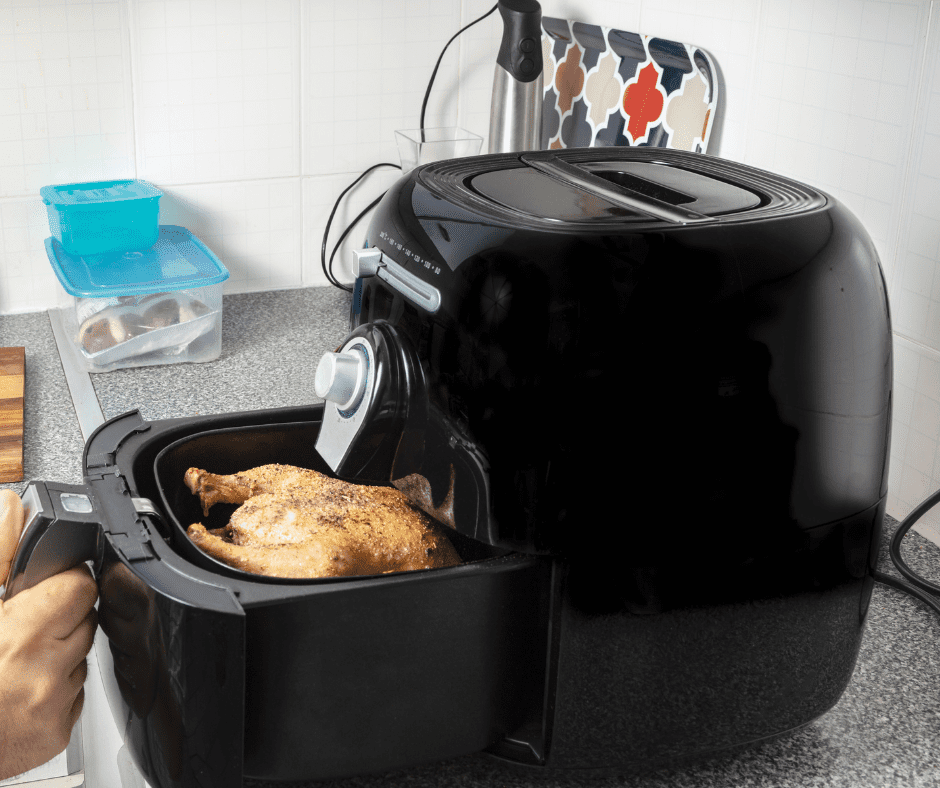 Looking for Black Friday deals on air fryers? You're in luck – we've collected the top early offers below.
Air fryers are one of the hottest kitchen appliances right now, thanks to their ability to cook delicious food with little or no oil. This makes them a great option for anyone looking to eat healthier, whether you're trying to reduce fat or eat more vegetables. Plus, with Black Friday air fryer deals, it's easy to get one at a bargain price.
If you have not read my review of the Best Air Fryers, which I have been updating since 2017, when I first started using my air fryer, check it out!
Remember that Air Fryers are kitchen appliances, and while you may be able to score an air fryer for $20, is it really worth it, probably not.
Here are some of my favorites, that I have used, and they're on sale NOW!
Breville Smart Oven Air Fryer Pro, Brushed Stainless Steel, BOV900BSS
The Breville Smart Oven Air with Element iQ System is a versatile countertop oven allowing you to roast, air fry, and dehydrate; Use super convection to reduce cooking time by up to 30% and choose from 13 cooking functions; Includes an interior oven light
Opinion: This is a quality machine, you will pay more for it up front, but it will last you for years, and it's large enough for a family of 3-4. I highly recommend this version.
Ninja AF161 Max XL Air Fryer that Cooks, Crisps, Roasts, Bakes, Reheats, and Dehydrates, with 5.5 Quart Capacity, and a High Gloss Finish, Grey
MAX CRISP TECHNOLOGY: Delivers 450 degrees of superheated air to cook foods up to 30 % faster (Versus Ninja AF100) for hotter, crispier results with little to no oil for guilt-free fried favorites.
Opinion: Ninja is a solid model, this will be sold out, and this is great for 1-2 people. Or grab one for side dishes!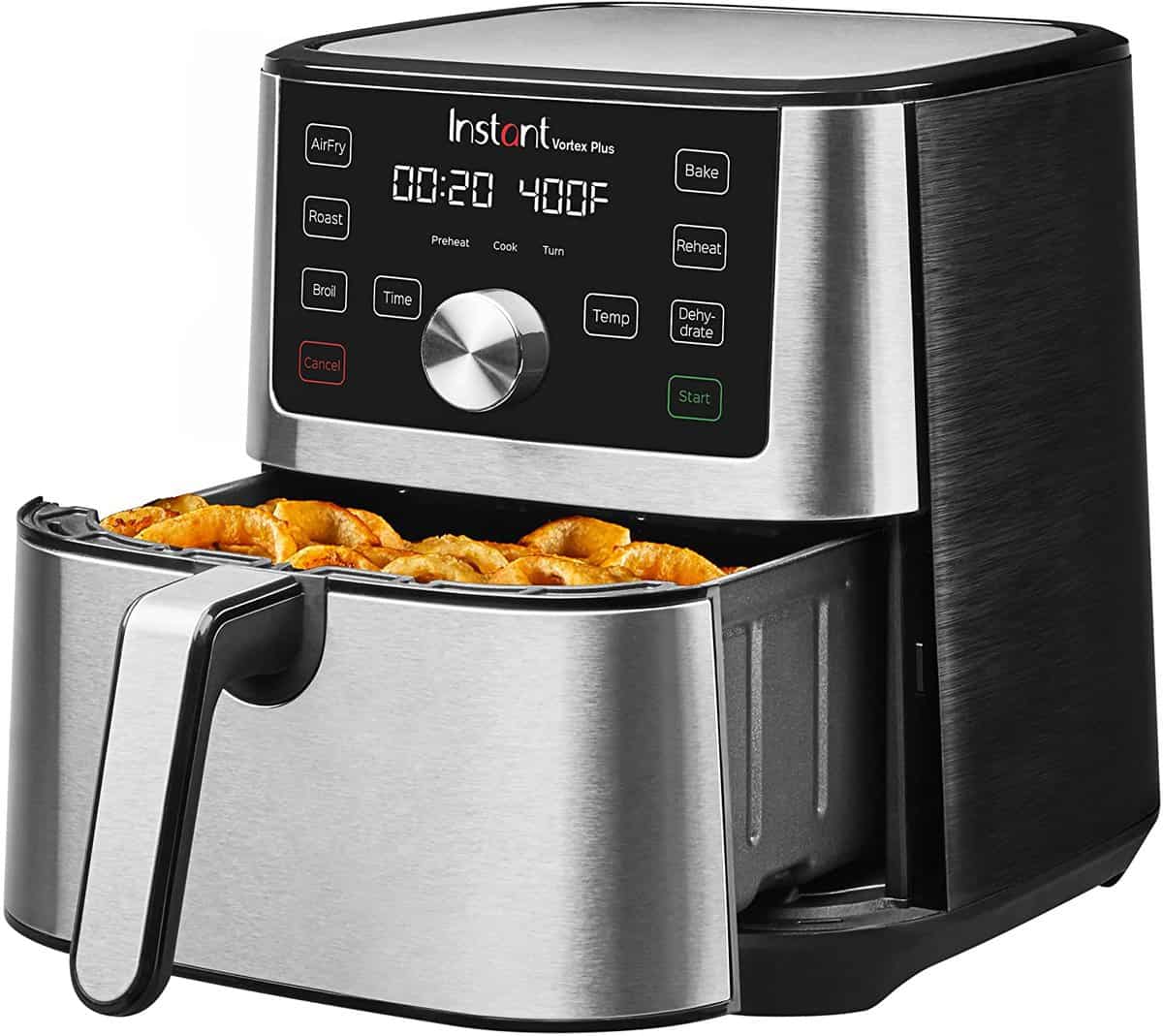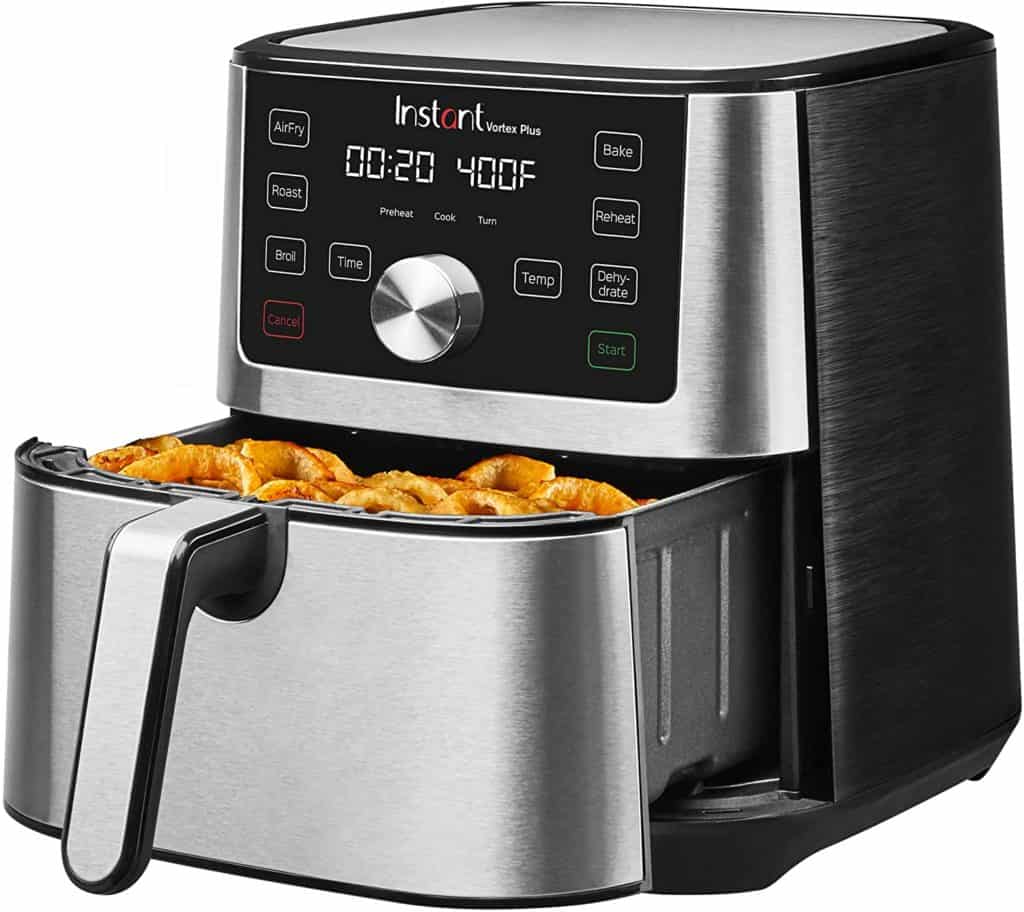 Instant Vortex Plus 6-in-1, 4QT Air Fryer Oven, From the Makers of Instant Pot with Customizable Smart Cooking Programs, Nonstick, and Dishwasher-Safe Basket.
6-IN-1 FUNCTIONALITY: Air fry, broil, roast, dehydrate, bake and reheat
EvenCrisp TECHNOLOGY: Advanced technology that drives airflow top down for a perfect golden finish and crispy, tender results every time!
Opinion: This is the air fryer you will always find on my counter, at my house. The kids use it for everything and it's simple. Instant Pot is a solid brand, and its customer service department is amazing!
This is great for 1-2 people or to heat up frozen foods, for a quick snack.